What is session initiation protocol SIP and how does it work?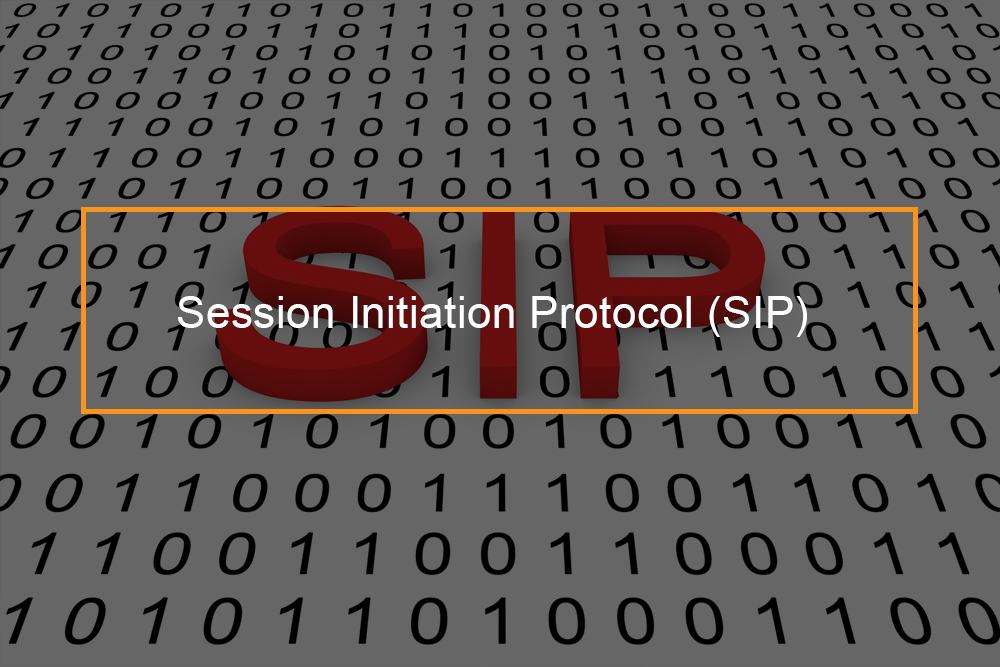 SIP's purpose is to initiate, maintain, and terminate multimedia communication sessions in Voice over IP (VoIP) applications. SIP servers the signaling and control of video, voice, and messaging software. Hosted VoIP service is typically offered by a hosted Unified Communications vendor who may provide VoIP and unified communications as a facility UCaaS.
Today's business communications engage a lot more than just voice calls. Whereas phones are still a vital tool for communications, professionals deploy a lot of different technologies to converse. On a given day, it is not unexpected for the average employee to depend on email, phones, mobile apps, text, chats, and video conferencing. IP PBX or Hosted PBX phone system and SIP trunking are services that most businesses are considering to implement a phone system.
Modern technological advancements have expanded the options companies have in business phone systems. Increasingly, companies are switching from dated options such as primary rate interface to more integrated options such as Voice over Internet Protocol to save costs. Upgrading to internet-based business phones is the right choice for some companies. However, VoIP phones is not robust enough software for many companies today. Many companies can benefit more from a Unified Communications approach, which powers text, voice, conferencing, mobility, and other kinds of communication.
In case you are evaluating new business phone systems, you may be wondering whether SIP is the best option and what is the difference between Session Initiation Protocol and VoIP. In this article, you will learn more about SIP.
---
How does SIP protocols work?
What is SIP protocol and how does it works?
The SIP protocol does not encode audio information in a phone call, nor does it transmit information. Instead, the Session Initiation Protocol is just that- it initiates and terminates communications sessions if the session is a video conference or voice and video call between two people.
The purpose of SIP is to set up a call, conference, or other interactive communication session and remove it when it is over. SIP does this by sending texts between endpoints on the internet referred to as SIP addresses. A SIP address can be associated with:
A physical SIP client like IP desk phone

Software clients such as computer application that lets you place and receive calls
SIP does not do much during the session itself. Its primary purpose is to establish the session and then end it. SIP responses tells you the existence of the other party, makes a connection, and allows you to whatever you need over the connection. However, it has no idea of what is going over the connection.
This is the reason SIP can be used for video conferencing and instant messaging, together with placing calls through the internet. This is how SIP works in a business VoIP call- before voice information can be transmitted through the internet, it should be encoded with codecs that translate audio signals into data. Various codecs are deployed for vthis purpose, but two of the most common are:
The G.729 codec, which is often used for compressed voice. It degrades audio quality so as to decrease the amount of data transferred during the call flow, thus cutting the amount of data consumed by the call.

The G.711 codec, which is deployed for an uncompressed digital voice. Whereas audio quality is better than with other codecs, G.711 also uses more.
The encoded packets of audio information are then transmitted using the real time transport protocol (RTP); a specialized application layer protocol for transmitting audio and video calls when real-time streaming is crucial. 
The RTCP (RTP Control Protocol) works together with real time transfer protocol to offer information about RTP packet delivery, which is deployed in managing the quality of voice service. Lastly, since SIP sessions are a media-independent, another transport layer security protocol known as the Session Description Protocol (SDP) operates together with SIP session initiation protocol. Session descriptions specifies which kind of media the SIP proxy servers engaged in the session can actually support.
---
Is there a difference between SIP and VoIP phone system?
SIP and VoIP – What the difference?
When it comes to SIP vs VoIP technology it is not necessarily a direct comparison. Whereas VoIP is a terminology that can be deployed to describe any internet-based phone service, SIP is communications protocols that is implemented for most kinds of VoIP deployments. The technology for Voice over IP has roots in the 1970s but has evolved significant popularity as a business technology over the past years.
VoIP is a broad term that can be used to refer to any telephone calls placed over the internet rather than analog telephone lines. VoIP solutions depends on data connectivity to transfer voice packers, rather than the public switched telephone network(PSTN). Whereas all SIP is deployed to support and scale Voice over IP, not all VoIP is backed by SIP technology.
SIP is just one protocol that can be used in a company VoIP to scale communications beyond voice-only calling to support video conferencing, text, instant messaging, and other multimedia communications. It is the most prevalent protocol, even though some vendors interpret SIP response codes in various ways. This is changing even though, as interop has been so vital to long term business success.
---
Advantages and disadvantages of VoIP
VoIP can be applied to any internet phone service, from low-cost residential service to complex implementations of Unified Communications tools for the enterprise. Because the quality and capabilities of VoIP can vary, each of the advantages and disadvantages can also rely on the kind of service.
Nonetheless, assessing the advantages and disadvantages of VoIP in comparison to Session Initiation (signaling protocols) not useful. To better understand how VoIP stacks up to VoIP with SIP, it is good to assess the advantages and disadvantages of business internet phone service, which comprises only voice communications (Voice over IP only) rather than multimedia features (VoIP with SIP).
Voice over IP telephony only advantages
Ongoing cost savings with a predictable, flat rate per month billing

Less initial investment cost

Most VoIP service providers do not need long-term service contracts

Most basic VoIP network packages offer limited capabilities like caller ID, call forwarding and call waiting

VoIP systems are highly portable and do not require on-site installation
VoIP only disadvantages
Requires internet for service availability and sufficient sound quality of service (QoS)

Voice only service does not support multimedia communications

Not only VoIP provider offer mobile interaction or mobile apps

It cannot be integrated with apps like Salesforce, DropBox, or Microsoft Office
---
Advantages and disadvantages of VoIP with SIP
Upgrading to SIP from analog PRIs can provide companies the ability to attain instant cost savings and productivity tools and scale to unlock new features. To efficiently compare VoIP and SIP, it is best to evaluate how SIP connect with Voice over IP into a multimedia communications experience compared to voice-only internet phone service.
VoIP with SIP advantages
Provides the potential for instant cost savings on business software by enabling companies to consolidate technologies into Unified Communications.

Offer failover to staff mobile devices in case bandwidth connectivity is lost

Includes subscriber-friendly administrative tools for adding lines and features

Can offer extreme flexibility in pricing by enabling businesses to buy add-on features and lines by the need

Could be combined with existing PRI lines to build a hybrid phone system

Can offer built-in integration with universal business apps and software for enhanced productivity

It can seamlessly integrate with cloud apps for unified Communications implementations.
Internet telephony with SIP disadvantages
SIP needs sufficient internet bandwidth to support quality service

The quality of service provided by SIP providers can vary

The capabilities and features offered by SIP vendors vary and might not include a full Unified Communications offering.

SIP through, a public internet service, as opposed to dedicated fiber-optic internet service provided by the same vendor as your SIP provider, could have quality and security risks.
---
How to know if SIP or VoIP is suitable for your business?
If you are wondering if VoIP or SIP is better technology, you have likely dedicated to considering a switch to internet-based phone systems. Nonetheless, SIP versus VoIP is not a direct comparison. The most important thing to consider is if voice-only VoIP phone service best serves your company needs, or in case a SIP implementation with Unified Communications tools is a better fit.
For most companies, VoIP versus UCaaS is a better comparison than Voice Over IP phones vs. SIP. Elements that could guide you to understanding if UCaaS is the right match can include a desire to ado[pt multimedia communications tools and your budget. In case your company is already deploying collaboration applications or technologies which are an element of Unified Communications, you could have an excellent use for SIP messages adoption. 
SIP phones enables necessary VoIP abilities beyond just voice calling by letting companies exchange video, files, messages, and other kinds of data over the internet connection.