Guide how to stop unwanted robocalls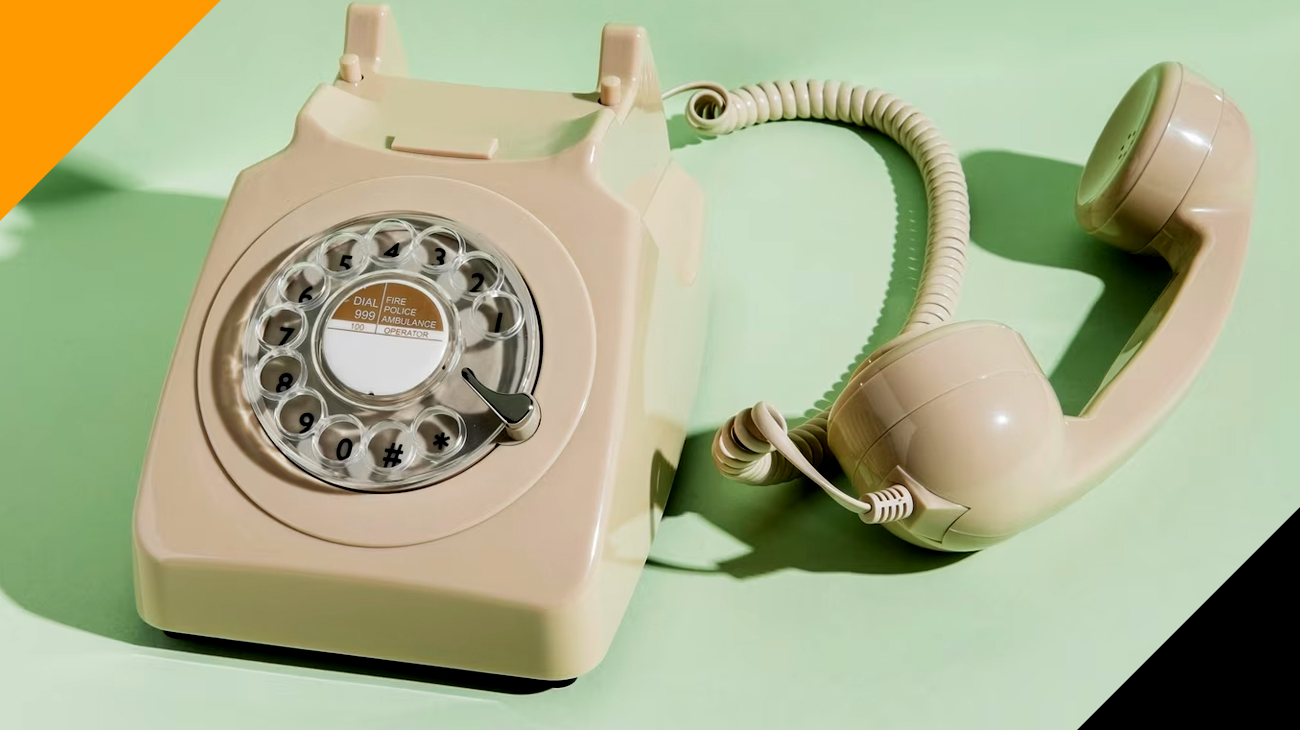 Robocalls legit or a scam
Have you ever encountered problems with auto-dialer calls appearing on your phone frequently? Even at night, it never stops. You've somehow ended up on a list of callers. This could mean a call from a commercial, the debt collector, or an election-related candidate who wants your vote. How do I stop auto dialer? How did they obtain my number?
How do I stop auto dialer?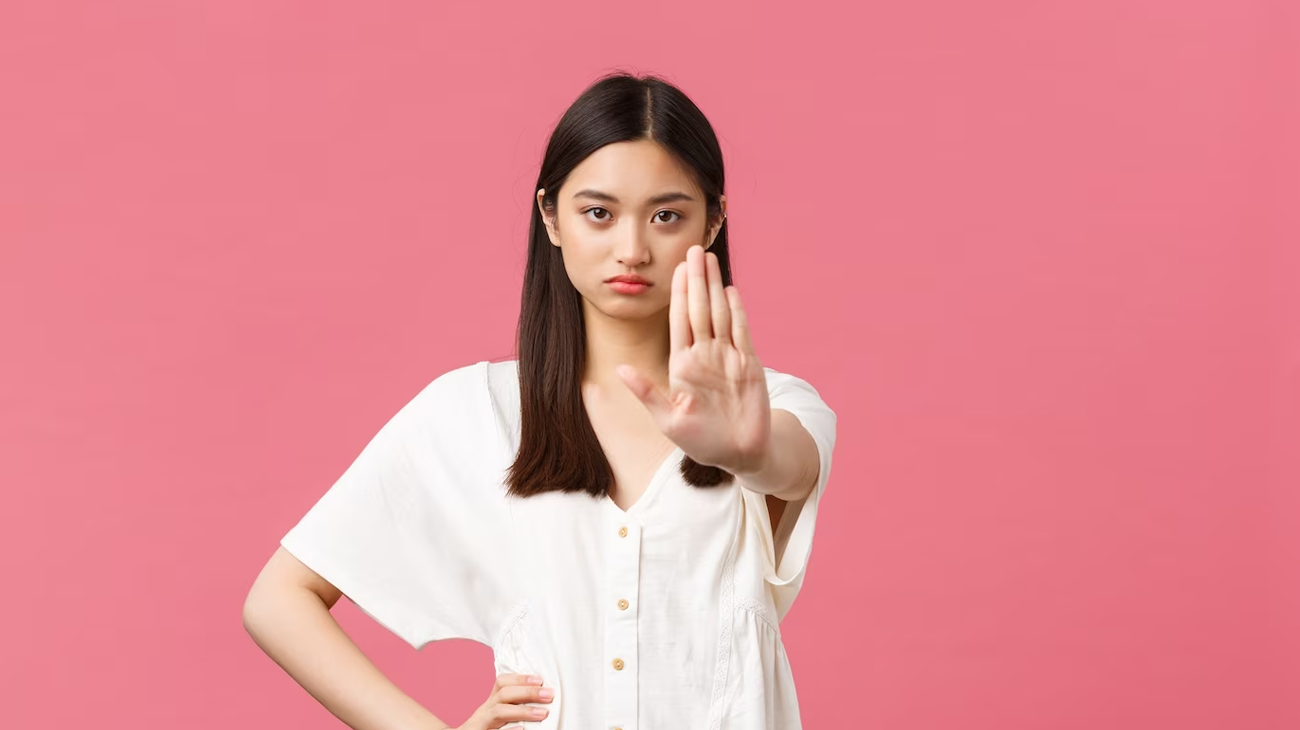 How do I stop auto dialer? The first step is to sign up for the Do Not Call Registry. After you've registered on the"Do not call" registry and then install your service's blocking software on both your phone and landline. stop unwanted calls from your phone. You can also utilize a specific application to block robocalls, and follow good practices (like not answering the phone immediately when you are tempted to respond to an incoming call from a robocall) and you will see an immediate decrease in nuisance calls.
What is robocall?
A robocall is a phone call that broadcasts pre-recorded messages via automated dialing software to millions of people daily. If you answer your telephone and receive the recorded message, instead of the real person who is speaking the message, then you're listening to an automated call.
Some robocalls can provide valuable information, like reminders for appointments or flight cancellations. Most of the time, however, they attempt to offer you something and the majority include scams.Billions of robocalls get made every month across the globe and are thought of as a nuisance. Technology makes it inexpensive and simple for telemarketers as well as fraudsters to send robocalls via websites, that's the reason they're so popular.
Are robocalls legal?
The laws vary from jurisdiction to jurisdiction and therefore it is worthwhile knowing the legal status in your nation. In the US certain robocalls are considered to be legitimate. This includes:
Informational messages:

For example, robocalls may inform people that your trip was canceled or remind you about an appointment with a doctor.
Debt collection calls:

A legitimate business trying to collect debt may utilize recorded messages to contact you. However, companies that try to offer you services in order to pay off your debts do not (and are likely to be frauds).
Healthcare provider calls:

For instance, pharmacies who remind you to refill your prescription.
Messages from charities:

Charities are able to make these calls themselves. However, if a charity employs an individual to conduct robocalls on behalf of the charity the calls can only be sent to donors who have previously donated or other members who are members of that charity. They must also provide an automated option that lets you block the calls in the future.
Robocalls that attempt to offer you a product or service are not legal unless the company has your consent in writing to contact you in this manner. To get your consent the business must clearly state that it wants to make calls using the use of robocalls and not oblige you to accept the calls in exchange for receiving the product or service. If you give your consent you can choose to withdraw your consent at any time.
Robocalls that are designed to fool or deceive individuals are a crime in all areas. In January of 2020 the Telephone Robocall Adoption Crime Enforcement and Deterrence Act (TRACED) was approved with bipartisan support in the US and grants greater power to the Federal Trade Commision to deter spam calls. The Act raises the fines for fraudulent robocalls to up to 10,000 per call that is spam.
How to get rid of robocalls in 5 steps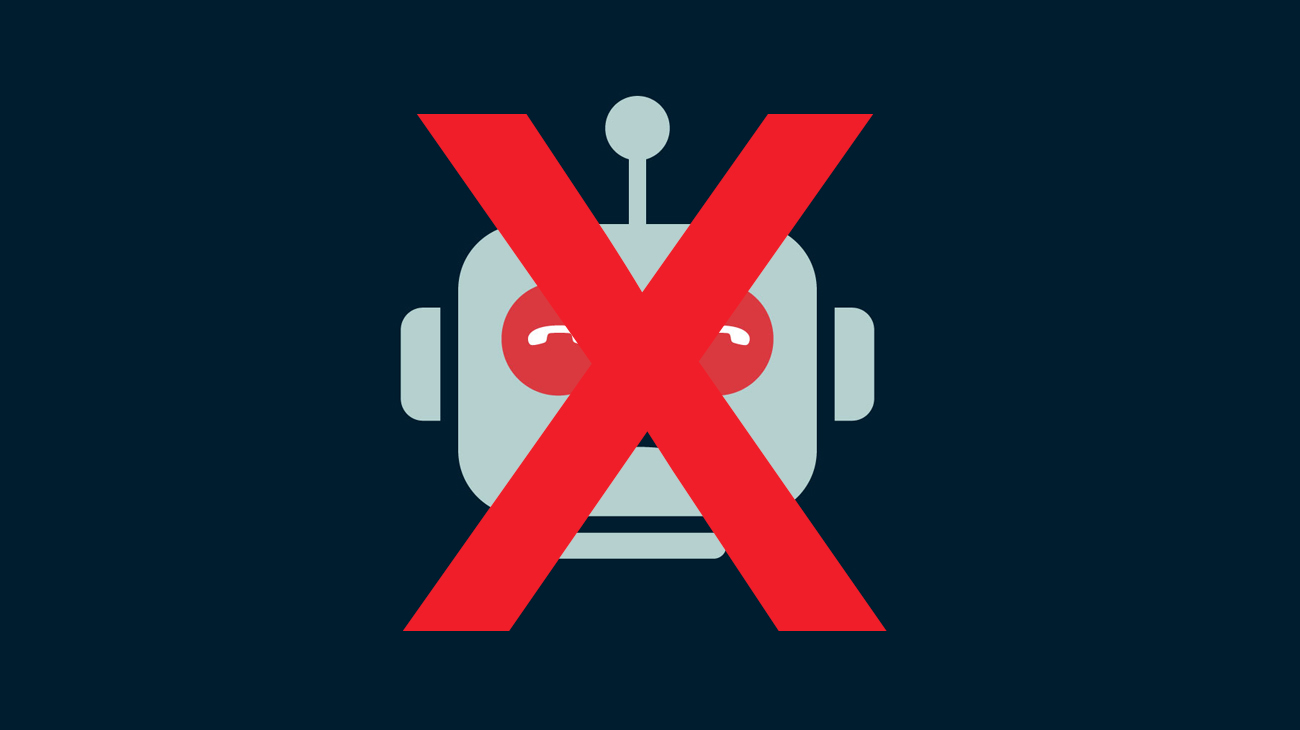 1. Robocall protection 101: Mount your first line of defense
The best method to avoid getting scammed by robocalls, is to adhere to a few simple guidelines.
Avoid answering them: we'll discuss some strategies that allow you to not receive unwanted calls in the future; however, if one of them gets through, do not answer.
Don't engage

: If you accidentally respond to a robocall but you don't answer, do not speak a word. Try to avoid answering questions by saying "yes," because scammers might record your voice and then use that recording to authorize the purchase (a purchase for a credit card, a new one or any other type of transaction).
Don't press any numbers

: regardless of whether the recording reads something like, "press 1 to remove your number from the list," don't make that move. Instead of getting yourself removed from the list, you'll be telling the robo-caller that your number is active and that they're free to call.

Hang up on the robots: Don't allow them to waste another second in your life. You can simply hang up right away.
Never give out any personal information

over the phone:  government agencies such as the IRS aren't likely to contact you out of the blue (instead you'd get an official letter through the mail). Don't fall for any scams that will lead you to divulging or verifying all of your personal details to a caller.

Verify any supposed "problems"  yourself

: if you receive a phone contact from someone who claims that they are an agency firm you work with (like the electricity provider such as) Don't believe it. A lot of your personal information is accessible online therefore, even if someone has access to your personal information, like your address or names of your relatives however, that does not suggest they're legitimate. Call them back and locate the number yourself (online or on a bill you received from the business) and then call directly to determine whether there is a problem to resolve.

Don't be fooled by a number that looks similar to one you know: as mentioned, scammers make use of fake numbers to disguise where they're calling as a phone number that is similar to your personal.
Don't answer calls from unknown numbers: If someone legitimately calls you and leaves a message, they'll call back. One way to stay clear of spam calls is to not answer any calls from numbers that you do not recognize.
2. Register for the FTC's Do Not Call list (and report offenders)
If you're in the United States, you've got the Federal Trade Commission helping to combat the robocalls. At a press conference on June 25, 2019 the FTC announced Operation Call It Quits, an extensive, coordinated effort against the use of robocalls. The FTC is collaborating with 40 local, state along with federal police agencies, to file a total of 95 civil and criminal suits against scammers who use robocalls. While they're fighting good fights in the legal realm as well, the FTC encourages users to sign up to their Do not call list.
Although robocall scammers aren't likely to adhere to the rules governing who they are allowed to call however, using the Do Not Call registry will at the very least stop legitimate telemarketers from contacting you. You may also make a report of nuisance calls to the FTC. While they may not be able to follow-up on each call reported, the FTC makes use of this information to help fight the robots.
3. Stop robocalls on your landline
As we wait to see the FTC to go after us in the future, you can find additional strategies you can apply from your phone. To install a fraud call blocker on your landline, utilize the tools provided from your service provider. No matter if you're with Verizon, Sprint, AT&T or T-Mobile each of them offers either paid or free services that assist in blocking robocalls within America. United States (if you're not located in the US you can skip and go to the section that follows.)
Phone provider

Function

Verizon

offers a variety of helpful ways to block unwanted calls, such as the Spam Alert feature, which lets you know when an incoming call might be fraud. They also offer call blocking (free and paid options), which can filter out unwanted calls on both landlines and smartphones.

Sprint

has a Premium Caller-ID service, which for $2.99/month will let you block or restrict calls on both your landline and smartphone (with a companion app).

AT&T

has free and paid versions of its Call Protect service, which uses 

a special algorithm to identify illegitimate calls. As of 2017, AT&T had already blocked over 1 billion calls using this system, and they continue to block many more.

T-Mobile

now includes Scam ID and Scam Block for free, which will help you avoid scam calls by showing numbers as "scam likely" right in your caller-ID and letting you block these numbers. They also take it a step further with Name ID ($4.00/month), which helps you identify the name and location of scammers and lets you automatically send suspected spam calls directly to voicemail.
4. Stop robocalls on your iPhone or Android
How to stop robocalls on iPhone
There are a variety of options to block calls from spammers on iOS. The first method is to open Settings by tapping Phone. and then select Call blocking & identification. Tap Block Contact… And the set of the contacts that you've added will appear. Choose the caller number(s) that you want to add to your block list of contacts. (If you block a number that you did not intend to block then you can unblock it by clicking here.)
You can also pull out your Recent calls and locate the number that is spam. Press the i to the right side, and then choose Block this caller. An option to confirm will pop up and you can tap the red text to Block contact.To expand the scope in blocking robocalls can enable Do Not Disturb mode (which will block all notifications and calls) and then let callers only to your contact.
To accomplish this, you must open your Settings, and then tap Do not disturb. Select Allow Calls From and you'll be able to select to only allow calls from your friends or contacts and Do Not Disturb block the rest.
In addition, the upcoming iOS 13 (slated to be launched in the fall of 2019) will come with a special call blocking feature. To access it, go to Settings where you can select Phone and then there'll be an option to switch on silence for Unknown Callers. This will route all unknown calls straight to voicemail and not ever calling. Apple has made steps to ensure that calls you don't wish to receive are being snatched up in this web. The feature will automatically let all numbers in your contacts in addition to numbers that are detected in your Messages and Mail. It may not be perfect however it will be another option to fight automated calls.
How to stop robocalls on Android
The method to block an individual number can differ depending on the type or model of mobile phone you have and the Android operating system you are using. The most common method is to go to your Recent Calls and then click on the number to see a list with alternatives. Select Report or Block. After that, make sure you hit Block in order to verify.
To block calls from most of them it is possible to turn off Do Not Disturb Mode (which can silence all notifications and calls) and then let calls only from the contacts you have through.Again it could differ somewhat based on the model of Android you own however, it will appear identical to this. Click on Settings Then, you will find Sound and select Do Not Disturb settings. Select Priority Only and select Calls. This allows you to select the calls you'd like to allow through: calls from any number contact, contacts or the contacts you have starred only.
Based on the type of phone you are using there is the option of blocking unwanted calls directly on your phone. For instance for Google Pixel phones there is Google's exclusive call-blocker function. To enable it start by going to Calls then tap the three dots on the top right and then select Settings. Select Caller ID and spam. Then you'll be given the option of removing calls from spammers (toggle that blue dot on). Google will alert you that incoming calls are likely to be from a bot.
5. Download a robocall blocking app
Finally, increase your security by installing an application to block robocalls. There are numerous apps available that offer both paid and free versions available. If you're searching for a robocall blocking app be aware that some apps require access to your contacts list, which is an issue for privacy. There are three apps that will help keep robocalls off the bare minimum without compromising your privacy.
Hiya collaborates with mobile companies and phone manufacturers to offer a shrewd service to protect customers from spam. They monitor 13 billion phone calls each month to build an information database that can identify fraudulent calls and assists in avoiding the calls.
Nomorobo provides no-cost insurance for VoIP landlines, as well as Android as well as iPhone insurance for $1.99/month. This ad-free solution has stopped more than a billion robocalls and ensures that legitimate calls aren't accidentally blocked.
Robokiller could be the most enjoyable option. Not only does it block spam calls, but it also has its own bots to take calls and save the time of scammers, giving them an opportunity to taste their own poison. In the future, if you'd like to listen to a video of Robokiller's retribution on the spammer who actually made it!
Consumer Tips to Stop Unwanted Robocalls and Avoid Phone Scams
Do not answer calls that come from unidentified numbers. If you respond to an unknown call, end the call immediately.

It is possible that you are unable to determine immediately when a phone call has been fake. Be aware that a Caller ID that shows the "local" number does not necessarily mean that it's an actual local caller.

If you answer the telephone and the person calling you or recording requests you to press the button to end calls, simply hang up. Scammers frequently employ this tactic to find possible victims.

Don't answer any questions, especially ones that you can answer with "Yes."

Do not divulge any private information like accounts numbers, Social Security numbers, passwords, mother's maiden names or any other information that could be used to identify you when you receive unexpected calls or if you're in any way suspicious.

If you receive a request from someone who claims they are a representative of a business or government agency, you should hang up and contact the number that appears on your statement of account or in your phone book or on the business' or government agency's site to confirm the legitimacy of the inquiry. You should usually receive an official written confirmation by mail prior to when you receive a message from an authentic source particularly if they are soliciting a payment.

Be cautious if you're being pressured to provide information in a hurry.

If you've got a voicemail account on your phone provider, be certain to create the account with a password. Certain voicemail services are available to permit access when you dial in using your own number. Hackers could steal the number of your home and access your voicemail, if you have not created an encryption password.

Contact your phone company regarding call blocking tools they might have, and look for applications that you can download onto your smartphone to block calls from unwanted numbers.

If you are using robocall blocking technology already, it's often beneficial to inform the company which numbers are making unwanted calls, so that they can assist in blocking those calls for you and other users.

To stop telemarketing calls to block telemarketing calls, add your phone number to the Do not call List.Legitimate that telemarketers look up the list to stay away from calling both wireless and landline numbers that are listed.
---
Frequently
Asked Questions
What is The National Do Not Call List?
A national Do Not Call list protects both wireless and landline phone numbers. You can put your numbers with the Do Not Call list at no cost by calling 1-888-382-222 (voice) (voice) or 1 866-290-4236 (TTY).
Why am I receiving so many more spam calls?
Usually, you get unwanted calls as your phone number was transferred to fraudsters. They will try to swindle you by repeatedly calling you.

Be sure to report fraudsters regularly with your local Better Business Bureau and Federal Trade Commission.
Can spam calls hack your phone?
Spam calls can't be able to hack the phone in any way. By claiming to represent a trusted company they could gain details that could allow them to hack your phone.

They also attempt to gain access to your phone using the pretense that they're from a prestigious company like Apple and invite users to install malware which extracts data from your phone.