Get a better understanding of the Challenges of Being a Call Center Agent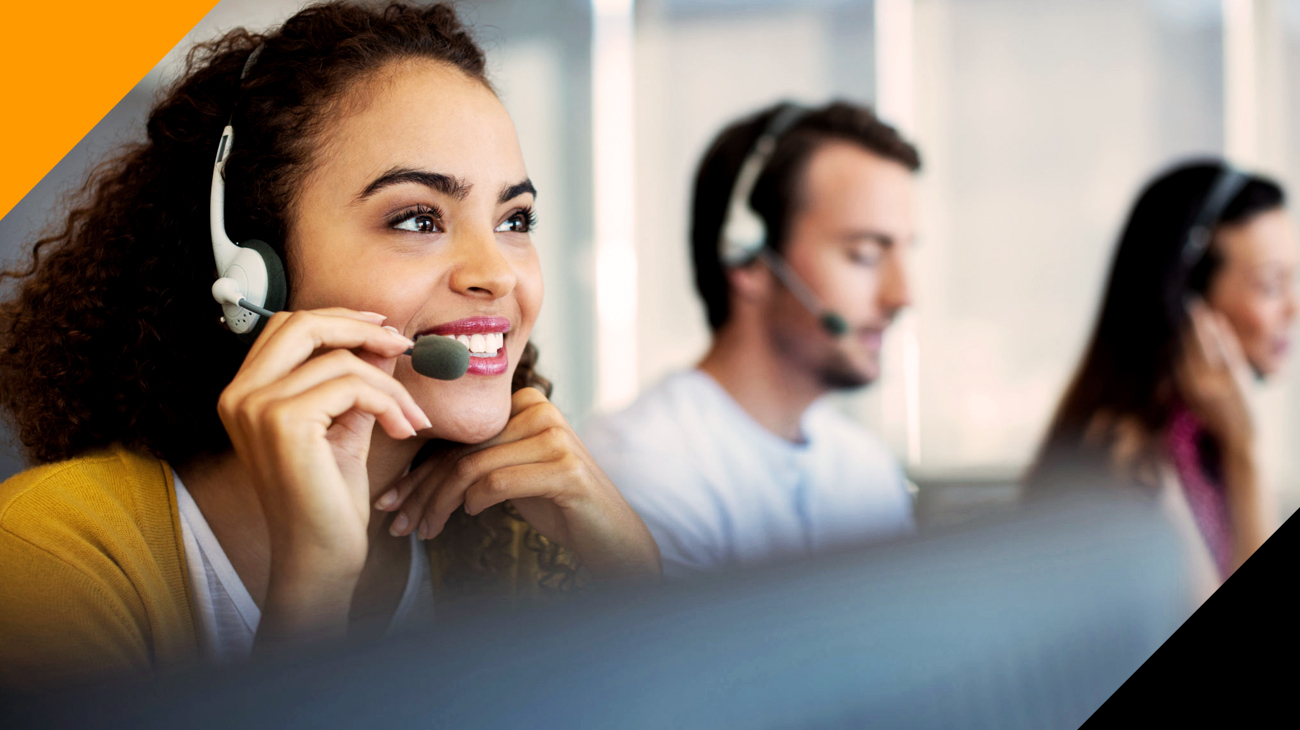 Working in a Call Center: Toughest and Demanding Job
Contact centers and call centers are well-known for their high turnover of staff. Everyday agents in call centers face stress-inducing situations, high call volume, and often angry and frustrated customers. The amount of repetition is a lot, and the pay rates are not high.
Call center work is an extremely demanding job. It is necessary to work for at least nine hours, and sit and chat with angry customers each day. In this type of work setting, it is essential to maintain a good level of physical and mental health in order to take on this kind of job all day.
You must sacrifice certain of your essential needs such as going to the relaxation room or relaxing for a few minutes, as the job demands your full concentration — and it's going to test your physical capability.

What are the 3 most difficult things about working in a call center? The demands of being an agent at a call center are also changing. Being aware of these changes can help you to be well-prepared to face the obstacles. This type of planning helps in the overall success of the business. Let's look at the various challenges we face to better understand the nature of these issues.

What are the 3 Most Difficult Things About Working In A Call Center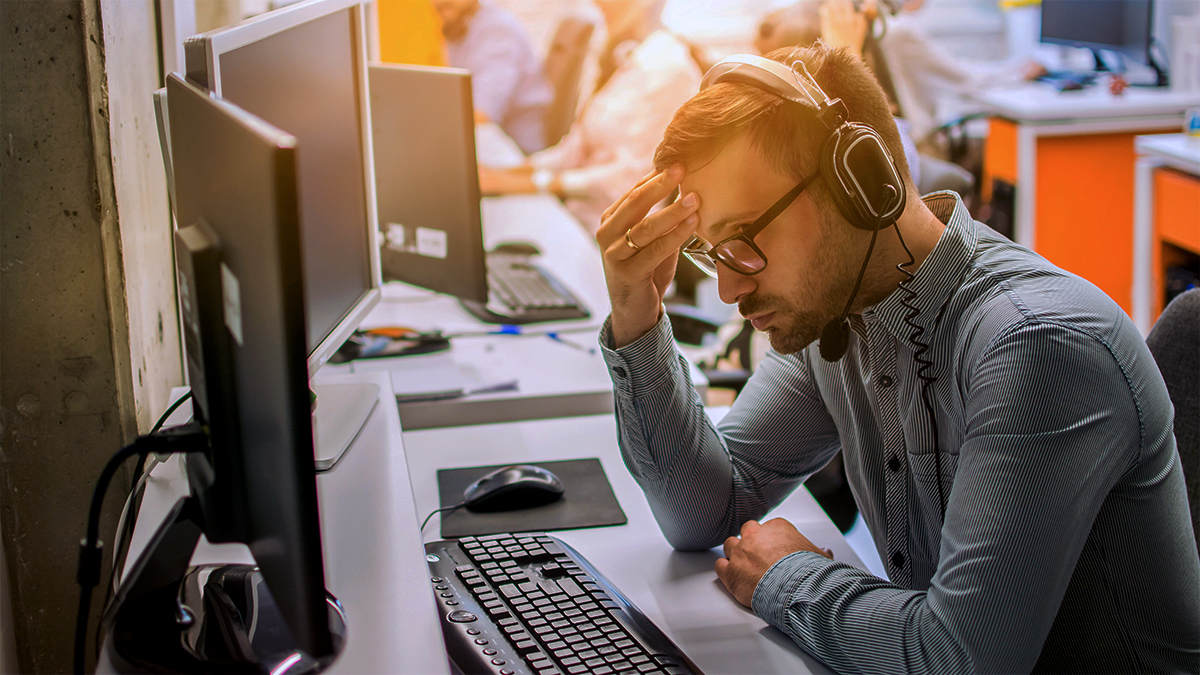 What are the 3 most difficult things about working in a call center?  The 3 Most Difficult Things About Working In A Call Center are Internal Policy, Outdated Technology and Pressure to Perform.
1. Internal policy‍
A policy for a contact center is a set of rules and guidelines that govern the management and operation of a contact center. A clearly defined policy for a contact center ensures that the interactions between customers are consistent and conform to standards of efficiency, quality and professionalism. This also helps reduce mistakes and risks, as well as enhance the overall experience for customers.
The most important elements of a policy for a contact center might comprise:
Communication guidelines: This comprises guidelines for how to engage with customers using different channels, including calls, email social media, email and chat on the web. It should address the use of tone and language and also guidelines for dealing with angry or unhappy customers.
Escalation procedures: This describes the steps to take when a customer problem can't be solved at the initial contact point. It should contain instructions on what to do next in order to take the problem to the right degree of support and also ways to maintain customers updated during the entire process.
Data protection and privacy: This includes guidelines on how to manage and protect customer information in line to applicable legislation and rules. The guidelines should cover the storage of data, access and deletion.
Performance standards: These outline the standards and goals for agents working in contact centers in terms of efficiency, quality, efficiency, and customer satisfaction. The standards should include performance indicators and goals, as well guidelines for how to measure and track the performance of agents.
An organized and clear policy for contact centers helps ensure that customers get consistently high-quality and consistent service, increasing happiness and retention. It also reduces risk and errors, as well as increases efficiency and productivity in the center.
Most of the time the processes for contact centers are designed from the top. Poor policies, created by people who don't apply it regularly and can be extremely frustrating for those trying to do right by their customers. In a lot of cases agents are aware that the solution they're providing isn't exactly what the customer wants. They're balancing in implementing internal policies on which their security at work is dependent on, as well as looking after the customer by solving their concerns.
2. Outdated Technology‍
In the background agents in contact centers frequently perform a juggling act between different back-end systems. While they're trying to hear the voice of the client, they're creating a resolution by using a variety of devices and platforms, as well as studying policies and procedures simultaneously. Even with the best of intentions, these employees could get caught up in outdated technology that they're not listening to their customers.
A dated technology for call centers could make it difficult for customers to experience a better service, since agents have to struggle to navigate through multiple backend systems and trying to understand the customer. The outdated systems can prevent agents from focusing fully at the customers, resulting in an ineffective communication and resolution of problems. It is essential for customer service centers to upgrade their the latest technology to enhance the effectiveness and efficiency of their customer process.
Utilizing outdated systems could cause delays for customers, lower efficiency of agents, and unsatisfactory customer service. It could also lead to more operating expenses due to the requirement to maintain and repair old systems.
To avoid such problems, businesses must regularly examine and upgrade their technology for call centers. Modern call center services such as Engage for Amazon Connect offer an array of options, such as the use of skills-based routing, automation and CRM integration. These features can greatly improve customer experience and improve efficiency. In addition virtual call centers, sometimes referred to as cloud-based call centers, provide security and reliability to remote working, which allows businesses to continue working regardless of unexpected circumstances.
Investing in the most up-to-date technology for your call center is a smart decision for business which can increase customer satisfaction, loyalty and ultimately, success. Make sure that you don't allow outdated tech to keep your business back. Upgrade to a cutting-edge technology for your call center now.
3. Pressure to Perform‍
Everybody is subject to the pressure of those above. Contact Center Managers face high-level KPIs that must be met in terms of costs and performance. As the result, Contact Center Agents have demanding demands as well. Particularly, ensuring that they keep average Handle Time (AHT) to an absolute minimum is a common need, which is why many agents prioritize addressing the customer's inquiry over solving the issue. This stress-inducing work environment for agents is a legacy due to years of a status quo policy that is difficult to change even with strong management and committed employees.
Contact center managers must be able to manage many things to gauge effectiveness and efficiency. The most common KPIs used by the contact center manager are:
Customer Satisfaction Score (CSAT): This KPI is a measure of the satisfaction with the services they receive. The high CSAT scores show that customers are satisfied with their experience. On the other hand, low scores could suggest a need to improve.
Average Handling Time (AHT): The AHT KPI measures the amount of time required for agents to handle the interaction of a customer. A low AHT suggests that the agents are effective and can resolve problems quickly. On the other hand, an AHT that is high could indicate the need for more training or enhanced processes.
Average Speed of Answer (ASA): This KPI measures the amount of time taken by an agent to respond to the customer's message or call. An ASA that is low ASA is preferable since it suggests that customers can reach an agent quickly. However, an excessive ASA could indicate the demand for more staff or better routes.
Abandonment Rate: The KPI is the proportion of calls that are abandoned before an agent is available to assist. A high rate of abandonment may suggest that the customer is frustrated by long wait times or aren't able to connect with an agent.
First Contact Resolution (FCR): This KPI is a measure of the proportion of customer concerns that are resolved at the first phone call. A high FCR means agents are able to solve issues efficiently, whereas an FCR that is low could suggest a need for improvement in training or procedures.
The tracking of these KPIs can assist the contact center manager to find areas of improvement, and also make sure that the team can provide the highest quality customer service.
Call center job description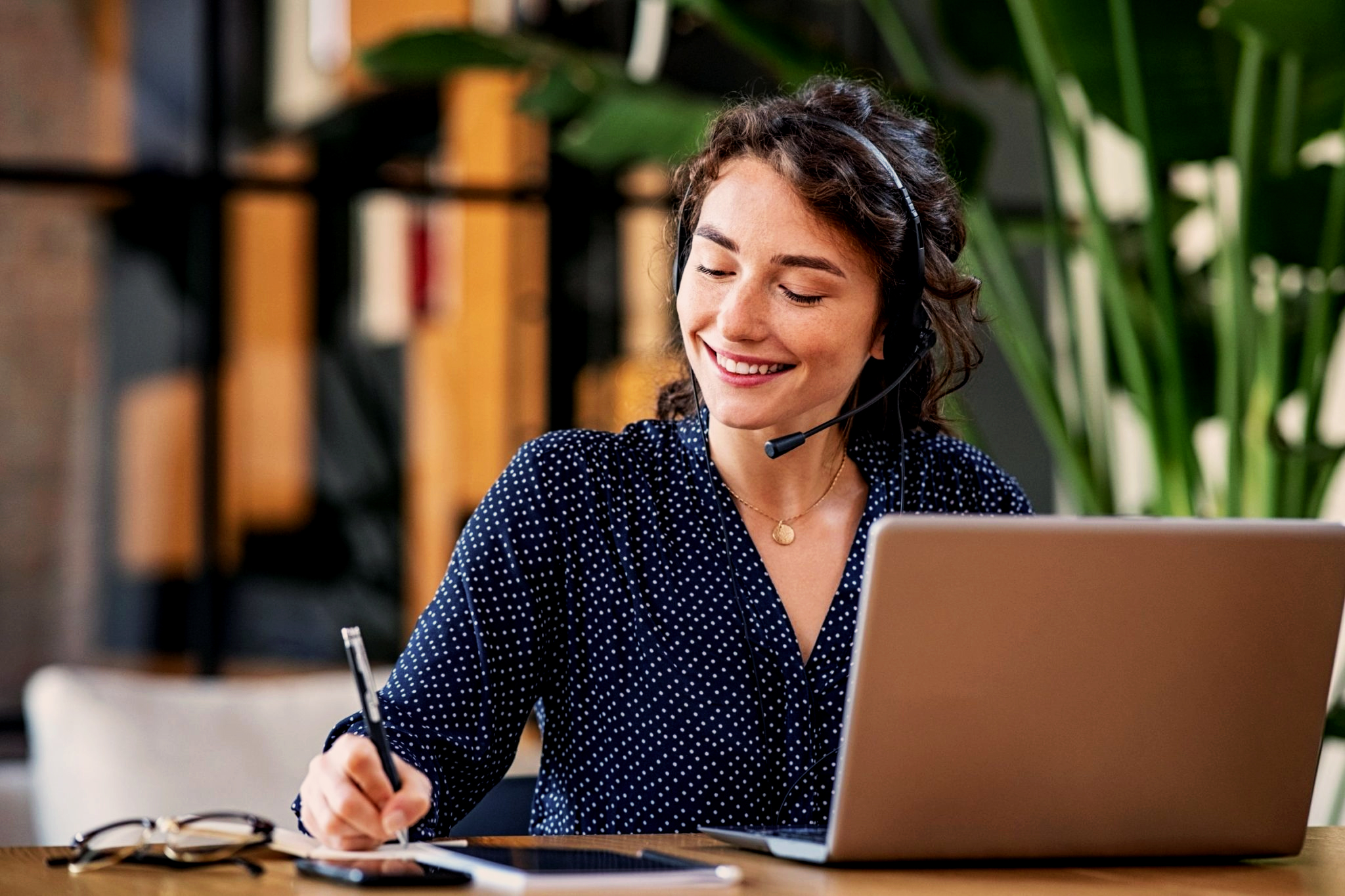 First, there are various yet related roles required for the smooth functioning of a call center.
Call center manager
Supervises the call center in general. Make sure that the team is meeting its goals. Maintains a close eye on data and changes the direction of the company if needed. The call center's backbone and is relying on to keep the system functioning.
Team leader
Supervises and coordinates the call center employees and coordinates management. The role of the intermediary between managers and agents and being involved in day-to-day issues.
Trainer
The call center's initial training program and any other training courses. is responsible for bringing new agents on the right track and ensures that everyone is on the same level. You will be well-versed in the ins and outs of a successful customer interaction.
Telemarketer
The company specializes in outbound phone calls. Contacts potential customers and targets them to sell items and products. Achieves new business, but can also protect existing customers by providing additional services.
Call center agent/call center representative
Inbound calls are the focus of this company. The company screens and records calls, then forwards calls to a competent handler when needed. Checks the information of the client, responds to questions, records the previous interactions and saves the details in the client's files.
Technical support agent/representative
Provides answers to technical questions regarding the use of a particular product or service. It can be specialized or can also fulfill the functions of the previous position (in an instance of a smaller center for example).
Additionally, the call center representative's work responsibilities can be different depending on their mission including attracting new customers, maintaining existing ones, conducting market research, responding to questions, offering assistance and so on.
Being a part of a call center regardless of the job will require a base of similar abilities. They will be examined in greater detail below. Managers of call centers are slightly different, naturally. We've already discussed the competencies needed to become an administrator. However, the majority of managers were agents in the past. In reality calling centers can be a great place where you can learn how to do a job. There are opportunities for advancement open to those who are committed enough, and with good performance.
In the process of making call centers become virtual, agents often work at their homes. Their roles are changing. When they are not surrounded by coworkers and being in close proximity to the manager, remote employees should be extremely meticulous. They should enforce a lot of discipline and accountability as well as take on the role of their own manager.
Naturally, the team of call center members need to be able to work as a unit. Software providers for call centers are aware of this and are working to create tools that let call centers, both onsite and remote alike, operate as well-oiled machines.
What do customer service representatives do?
A customer service call center representative normally has plenty to do. They are often required to manage numerous customer interactions, resolve emergencies, and handle several different tasks.
Agents must work quickly to ensure that expectations of customers are met and that operations are running smoothly. What's their job description? The most important tasks of a call center agent comprise:
Help customers across phone-based and digital channels
Today, agents rarely respond to only phone-based calls. They are likely to have to deal with a high volume of calls and assistance requests through social media, email live chat, SMS messages. However, some channels could have dedicated agents handling inquiries.
Identify customer needs, research their issues, and meet their expectations
Agents must be flexible and patient, and remain positive in the face of customer problems. They should answer calls from customers and answer outgoing calls to respond to customer needs and create an overall positive CX.
Tailor each experience
To provide top quality service, agents must adapt their customer support to the person in question. There isn't a universal solution for customer service. Agents should ensure that their communications are customized and create happy customers.
Respond to tickets efficiently and follow documenting protocols
Customers want quick solutions to their issues. A representative for a call center must be efficient in order to respond quickly. They should also undergo training in order to know the technology used by the company's call center such as help desk, CRM knowledge base, ticketing system.
Build sustainable relationships and ensure satisfied customers
Reps for service are usually the sole point of contact for a client with a company. Reps have to be able to provide excellent customer service and enhance customer retention. This requires them to try to resolve issues on the first phone call and contact customers when it's not possible.
What are the Daily Challenges of Being a Call Center Agent?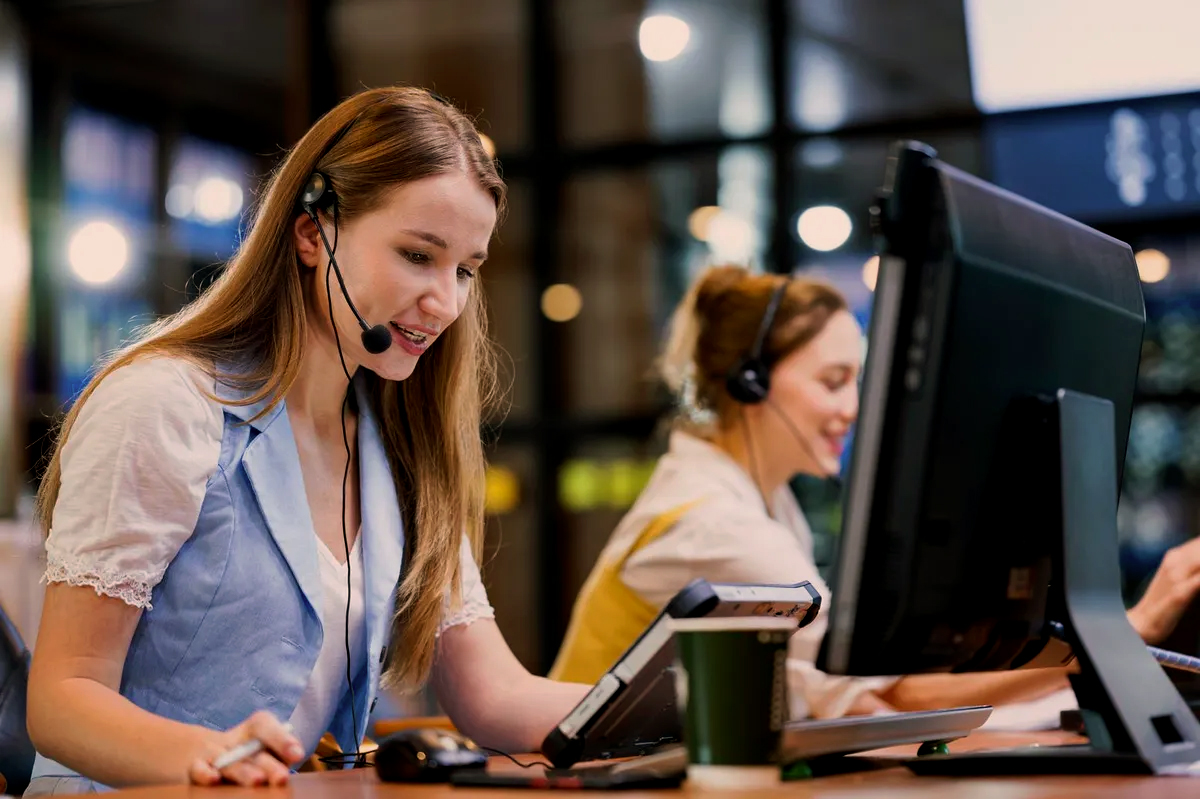 Not Knowing the Answer to a Question
Agents in call centers receive intense training. It is possible that a customer will ask questions they aren't sure how to respond to. If a customer service representative doesn't know the answer to a question it is recommended that they bring in an expert to the conversation, or ensure that they get back to the customer promptly and provide an explanation.
Managing a Never-Ending Queue of Calls
An agent at a call center can be in an endless call queue, especially during business hours of high demand. This could mean lengthy hold time for customers. Customers might become dissatisfied with lengthy waiting time.
An owner of a business can deal with this problem by putting questions and answers pages as well as DIY directions as well as tutorials on their website. The call center representative is able to use self-service tools as well as a callback feature to handle high calls.
Transferring Calls
An agent at a call center is required to transfer calls periodically. This might mean moving calls to a different department, and this may cause upset to the customer. Being specific and personal when making a transfer will aid in easing any concerns of a customer. Additionally, making it clear that it's in the best interest of the customer to provide them with the most appropriate answer to their inquiry is helpful also.
Adapting to New Technology
A call center representative must be able to adjust to the latest technology at times. The work environment is constantly changing and it can be a challenge. Particularly when trying to control productivity.
The business owner should offer training classes to the agents to become familiar with any new technology. This is the best method to enable the agent in charge of the call center to fully grasp the potential of this new technology quickly and effectively. This can lead to increased productivity in the workplace.
The virtual phone number is an excellent illustration of the latest technology being used with regard to the inbound calls center. The virtual phone number is simple to adjust to and can benefit the business and agents in call centers. Introducing tools like this helps businesses stay ahead of their competition.
Understanding Customers and Dealing With Various Situations
The call center agent functions as a representative for the company's brand. This means that agents working in call centers operate within a set of rules. This could pose challenges since certain customers are empathetic and accessible, while other customers aren't. Handling unhappy customers is a problem and so are dealing with sudden issues that do not have clear solutions.
The person in charge of the call center must be friendly, patient and calm. A business owner should follow a standard procedure for dealing with a client who is unhappy or has something that's unplanned. This could mean going to a supervisor and asking for their advice before moving forward using written best practices.
Customers Express Interest Only to Opt-Out Later On
A call center representative could spend a significant amount of time on the phone with a client, discussing the particulars of the products and services. The customer might show an interest in the product or service and this may motivate the agent in the call center to spend more time. However, later on customers could decide to change their mind and opt out of buying the product or service. If a deal fails this can affect the efficiency of the agent on the phone in terms of numbers and expenditure of their time.
The most effective way to convert leads into sales is to contact them often. Be in contact with people interested, while explaining your services' value. Establishing a rapport with them by reminding them about the importance of your products is the best method to boost sales.
Disadvantages of Working in a Call Center

Agent burnout.
Call centers are fantastic locations to work in, but they can be extremely stressful. Agents are aware that they are constantly scrutinized for their performance. In addition, there are unhappy customers and you understand why burnout is a frequent issue for call centers.
High turnover rates.
The high turnover rate in call centers could affect agents' engagement. DailyPay discovered that call centers experience an average turnover rate of 44%, according to an analysis. This isn't just costly to your bottom line, but also for the quality of the call center's services.
Repetitive tasks and demotivation.
Even the most committed employees in call centers will eventually tire of doing the same tasks day after day. If your employees lose enthusiasm or dislike their job It's not realistic to assume they will remain active.
Benefits of Working in a Call Center

Honing transferable skills.
Agents at call centers have many skills they can utilize to assist others.
Impressive compensation, benefits and overall earning potential.
A lot of call center jobs provide great benefits, including great benefits, paid holidays and annual salary schedules as well as generous benefits and flexible hours of work. Agents involved in sales can make commissions. Agents may also be eligible for advancements and raises throughout their career.
The option to work from home.
Contact center work is renowned for its flexibility and remote working possibilities. People who would otherwise have to travel far distances to work could have a more balanced work-life balance by working remotely.
---
Frequently
Asked Questions
What was the usual cause of the difficulty in the call center?
Although some of the reasons for attrition among call center employees may not be directly influenced by team management, some of them are likely to be within the supervision of the management of the call center. These include low career opportunities and stress and the compensation system and job security.
What are the biggest challenges as a newbie in call center?
The art of providing excellent customer service is perhaps the most difficult part of business, especially for those who are just starting out. The most difficult aspect that customer services can be a challenge is to adapt to the individual personalities of your clients. This takes patience and many errors. It's when you'll see the rewarding and demanding job of the call center.
Why do call centers fail?
There aren't many opportunities for you to grow. A lot of people are looking to advance in their career. Most call center jobs do not offer the opportunity to progress or enhance their skills. This could result in lower morale among employees as well as an increase in the rate of loss.
What are the hard skills of a call center agent?
Agents who work in call centers that are skilled in both soft and hard skills are proficient. The most important skills are being able to operate the correct software and equipment to perform their tasks, and the ability to follow the rules, policies and procedures taught to them.