Best VoIP Services for Your Home 2019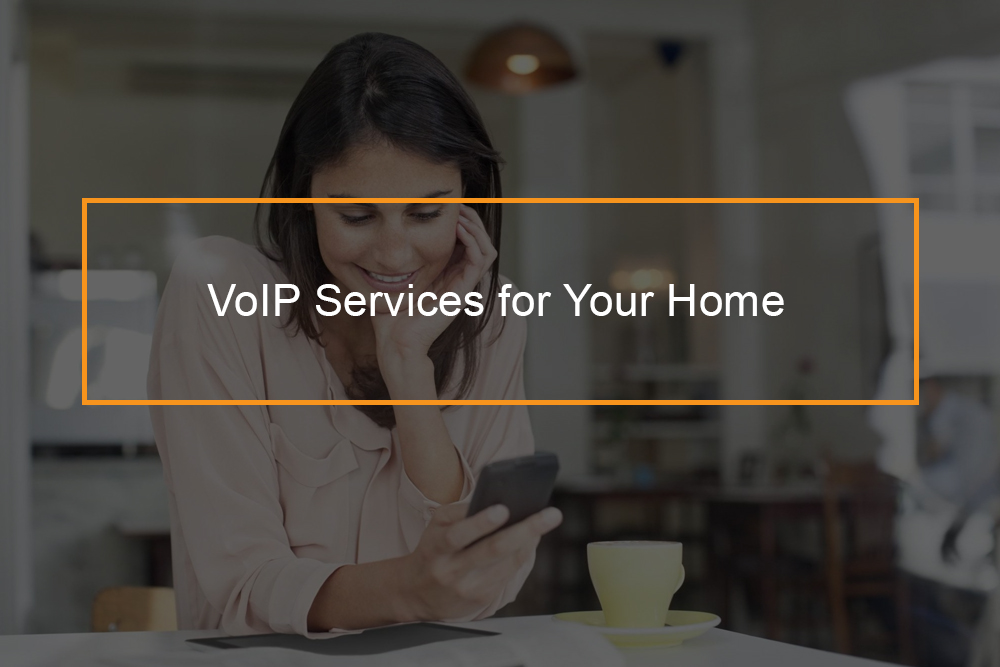 Vonage, Grasshopper, Cloud phone, Phone power, Phone.com, Verizon, and Ooma office are among the best VoIP service for home.  
VoIP phone service is not only for business- they can also be used for home customers. A home VoIP system restores your old phone line, allowing you to cut the cord and place calls for less cost. 
---
What is the best IP phone service for home?
Internet phone service for home
Home VoIP systems come packed with many features such as Voicemail-to-text and virtual fax. VoIP means Voice over Internet Protocol, and it lets you place calls via your home internet connection. When you place a call with your VoIP system, your voice is changed into data and transferred to the caller at the other end in the kind of high-quality audio. Typically, the sound and connection are seamless to an extent you will not realize the call you received is from a VoIP line. Let's look at the best VoIP service for home.
1.Vonage
Vonage is the leading VoIP provider in-home service. It has excellent infrastructure, nationwide and making sure one hundred percent uptime whenever you place or receive a VoIP call via your home IP phone or the Vonage smartphone application. All of the pricing plans for Vonage are billed monthly but without contracts. Nonetheless, in case you agree to be billed annually, Vonage rewards you with close to a five percent discount on your first six months.
Vonage VoIP service for home comes with the following features;
Lets you listen to your messages or have them delivered to your email

Choice of having a simultaneous calling on many devices when you have an inbound call

Call forwarding and extensions, which let you answer your call from anywhere; you go with a smartphone

The virtual number that allows friends and family overseas call you for the charge of a local call

A toll-free number that lets others call you for free

Dedicated fax line

The extra phone line to your account

Allows you to keep your old home number
Pros of Vonage VoIP service for home
Vonage is 100% uptime guarantee

It has huge discounts for longer contracts

Vonage does not have long term contracts which ties you down
Cons of Vonage VoIP service for home
For Vonage extra features come at an extra cost

It lacks video capabilities
2. Grasshopper
Grasshopper is not technically a home service consumer and is not technically a VoIP. However, it provides basically similar service for an affordable price. Grasshopper is a cloud-hosted system that functions on top of your existing landline or mobile phone service, so voice quality is not affected. Whereas there is a technical difference, consumers should not notice the distinction. Grasshopper is designed for entrepreneurs, small business, and mid-sized business owners who work from their homes. 
Grasshopper partner package is suitable for families, and it comprises of three separate contact numbers with up to six extensions.
Grasshopper VoIP service for home comes with the following features;

Multiple call transfers, call forwarding, simultaneous call handling

Virtual fax, linked to your number and receivable by email

Total message management, together with voicemail transcription

Easy to configure, with no need to deal with sophisticated installations or wire routing

Grasshopper works with mobile phones. Landlines, or both, thus you can use Grasshopper number anywhere you go
Grasshopper Pros
Grasshopper is easy to use anywhere and with any phone

Grasshopper has many convenient features including full message management

Fast and easy configuration
Grasshopper cons
Grasshopper lacks some of the features other VoIP service for the home have

It is designed for home-based business service
3. CloudPhone for home service
CloudPhone is another cloud phone provider that works more like a VoIP provider. Similar to Grasshopper, CloudPhone is designed mainly for business, even though there is no reason limiting you not to be used by home customers. CloudPhone offers a cheaper but more basic inverse counterpoint to Grasshopper.
Below are some of CloudPhone's top features;
Call transfers

Virtual receptionist, which is built more for business consumers, but it is a great feature to have at home

Virtual fax lets you receive faxes to your number without cutting in calls

A mobile app which allows you to take your home phone with you anywhere you go

Voicemail transcription to text
CloudPhone pros
With CloudPhone you can get unlimited calls and texting

CloudPhone supports call forwarding

Sleek mobile app
CloudPhone cons
CloudPhone lacks live chat support

Cloud phone has no 24/7 support
4. Phonedotcom
Phonedotcom bestrides the line between home and business VoIP with most of the pricing plans being suitable for families. Phonedotcom structures its packages a little differently than its competitors. Users can choose between pay per minute level, which is cheaper but fewer functions, or unlimited tier, which are more costly but all-inclusive. The pay per minute level comes with a thirty-day money-back guarantee.
Below are some of the features you Phonedotcom packages offer;
Forty-plus standard features including a call queuing, voicemail transcription to email and others.

Many SMS messages, beginning from 5,000
Phonedotcom Pros
Phone.Com comes with beneficial features

Has an affordable pricing

Phone.com has many online materials for doing it yourself troubleshooting
Phonedotcom cons
Some of Phone.com features are only available on additional fees

Phone.com is UI basic
5. PhonePower
PhonePower is one of the few VoIP services that specialize in home VoIP service instead of business. Even though PhonePower has many plans, it is best for calling within the United States (inclusive of Puerto Rico) and Canada. That is because it has potentially the lowest prices in home VoIP, provided you are calling solely on local numbers. PhonePower also lets you call abroad, even though there are cheaper alternatives such as Vonage in case you are planning on placing more than an hour's worth of calls internationally every month.
Every PhonePower calling tiers includes the following features;
Free cloned second line

Free activation and setup

Send faxes

Mobile phone app for taking your home number with you anywhere you go

Keep your present phone number

Thirty-day money-back guarantee
PhonePower Pros
PhonePower has inexpensive plans

PhonePower has cloned the second line

Unlimited calling to the United States and Canada
PhonePower Cons
PhonePower lacks some advanced features

Amateur style to the app and site
6. Verizon
Verizon is generally a household service when it comes to all things calling, and it's home VoIP services are excellent. You can get both pre-minute and unlimited calling plans from Verizon. Verizon applies advanced fiber-optic networks to deliver high sound quality too. Therefore, you do not have to struggle to hear and understand what the other person is saying.
You can make direct-dialed domestic calls to any location in the United States using Fios Digital from Verizon, including Puerto Rico, and outlying territories. You can even place overseas calls at less cost.
Verizon's Fios Digital Voice tier provides you a 99.9% network reliability guarantee. The best part about Verizon plans is that they come with great features for both your privacy and your convenience. Some of Verizon's best features include;
Verizon supports outgoing caller ID blocking

Spam blocking

Spam alerts

Caller ID

With Verizon, you can access your account and manage it effortlessly online via your account management dashboard

call forwarding to any number you want

Verizon phone system has built-in ID even on call waiting

Verizon allows you to stick to your regular phone number
Verizon pros
Verizon is a popular and trusted name in Voice over Internet Protocol

Verizon has full nationwide calling coverage

Verizon can be bundled with Fios internet services
Cons of Verizon
Verizon has many options. Thus it has a big learning curve

Verizon is not a stand-alone service, gets pricey as a bundle
7. Ooma Office
Ooma is popular for VoIP solution for business, and it has a residential option. With the new extra services, Ooma has analog phone companies trying to meet its standard. The best part is Ooma residential service is absolutely free. In case you require more advanced features, you will then have to pay for them. Fortunately, even the premium tier is very affordable. With both plans you will get good sound quality, basic features such as online call logs, call waiting, call return and 911 services included in the plan. 
More sophisticated features include voicemail monitoring and forwarding, international calling, Ooma mobile calling, and custom ring patterns.
Ooma best features include;
Ability to work with smart devices

Advanced security features

Allows you to choose your own United States number or port your old one

Free Ooma to Ooma calling

Integrates with Amazon Echo

Free Mobile HD app

The Free United States calling
Ooma office pros
Ooma office home service is totally free

Ooma Office offers HD sound quality

Smart device and security device integrations
Ooma office cons
With Ooma Office, you have to pay local taxes

The pricing plan for Ooma confusing is not clear