Use magicJack without an internet connection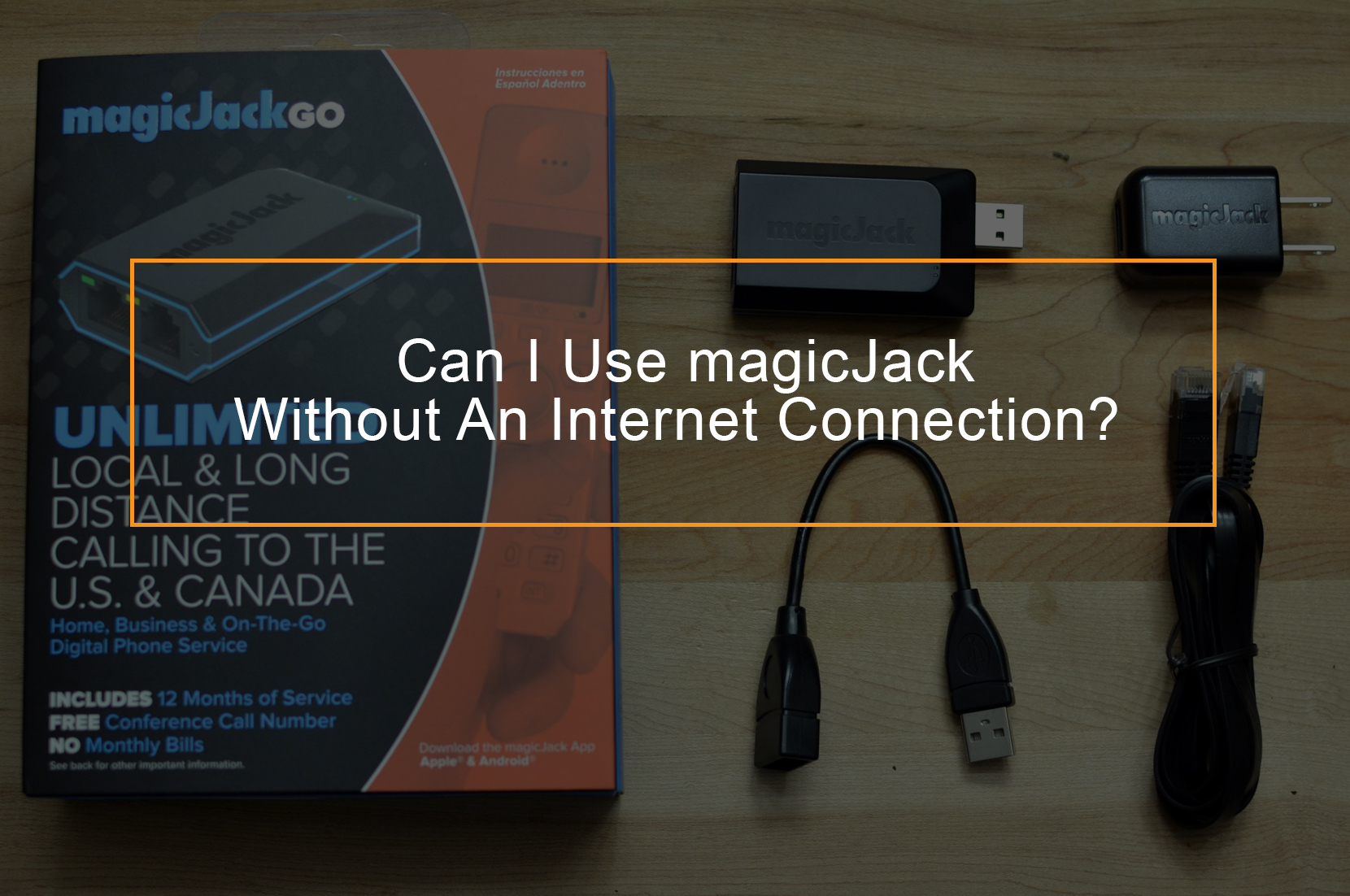 magicJack cannot be used without an internet connection. The analog version of magicJack needed both a computer and an internet connection to receive and make calls. Upgrades to magicJack have made it possible for users to use magicJack without computers but will still need internet to communicate via calls.
However, some magicJack users' claim that they can use it with no internet connection. For these users, they instead use it together with Time Warner Cable RoadRunner Internet service without unplugging the router or cable modem. 
You might have seen a magicJack on Tv infomercial, drug store, home shopping network, or even on the shelves of your local electronics. Its advertisements seemingly claim that magicJack can reduce your phone bill, but it may do just that. magicJack is a small, less expensive.
Typically, magicJack is a voice over internet protocol (VoIP) providing the same services as a regular home phone. It is a small, less expensive USB  phone adapter that allows you to bypass traditional phone services and make calls over the internet to landline phones, regular cell phones, and other VoIP users. With magicJack internet connection is used instead of an actual phone. magicJack acts as an alternative to a home phone, enabling users to make calls even when they are out of state. The device can also help its user transfer calls from their smartphone to their home phone. Read on to find out more about the magicJack.
---
Does magicJack really work?
magicJack was developed by Dan Borislow and established in late 2007. Both the original Magic Jack and the newer magicJack Plus require an internet connection to make VoIP phone calls. The original magicJack has a USB connector and a standard phone jack on the other side of the appliance to allow you to plug in the phone you desire and place calls. The modern magicJack Plus has both of those plus an Ethernet port, and it comprises of its own motherboard, eliminating the need for a constant computer connection.
However, some magicJack users have claimed one can use modern magicJack without an internet connection. For these users, they use ATT dsl connection and can use magicJack as long as you do not unplug your cable modem or router while other users oppose this theory claiming that magicJack can't work without internet service. Basically, the modem or router still has an IP address even when there is no internet connection after the modern or router is rebooted the user will lose the IP and the magicJack will stop working. Thus, magicJack will require an internet connection to work.
In a situation where there is poor internet access, you will still access some magicJack services. For example, if you plug in your computer, you will have some services that are allowed before you open your browser or log in to the current place network. Until you login, the proxy or router will intercept all of your traffic and block some other ports such as IMAP and POP. But the internet server does not block everything after you log in then they open up all the services.
To ensure your magicJack services are efficient, to make sure you have a good internet connection. For the traditional magicJack, plug the device into your PC's USB port, and it will install software on your computer automatically. After setup and registration are complete, you plug a cordless or corded phone into the jack readying to dial and receive calls. Once the magicJack software phone (soft-phone) you can do away with your physical phone and use the virtual dial pad available on the screen. Your computer's attached headset or speaker with the computer's microphone transmits sound while talking directly. When you connect through the soft-phone, your computer needs to be on and be continuously awake. If you choose to connect the physical phone still, voicemail and call forwarding will still be operational.
To use the new magicJack version, it will require a computer for the initial setup and registration process. Once the registration step is completed plugging the magicJack device into your computer becomes optional. Connecting the magicJack without your computer will require you to plug the device to a router or modem. Connection to the internet from the router or modem is carried out via an Ethernet cable and port. You will also need to plug the magicJack to an AC adapter and connect to a phone so as to login to the VoIP provider. This method of connection to magicJack is advantageous because it does not require a computer, not to mention having the computer continuously on.
You can use magicJack to provide yourself a second phone line, ditch the landline altogether or, on trips, save international charges and on roaming.
---
Can I plug magicJack into a wall?
How to hook up to connect magic jack on a wall?
magicJack can be set up by connecting to a device with an internet connection like a computer or directly to a modem or cable connection. You may choose which magicJack connection you want to use. When you are setting up the magicJack VoIP follow the following steps when connecting to a high-speed modem;
Plugin your Ethernet cable on to the Ethernet port which in some cases it is labeled

Connect the phone cord into the phone port on the magicJack

Plugin the magicJack adapter provided to the optional USB extension

Connect the magicJack to a power source

With your smart device, for instance, your tablet, computer or smartphone visit mjreg.com

Register onto mjreg.com site following the set of instructions on the on-screen if new to the site. If you have an existing account login instead.

Select a number during registration, but there is an option of putting your current telephone number
The above setup works with only the magicJack Plus version. An important factor a magicJack to work through this connection is that the smartphone, computer, or tablet used must be connected to the same internet network. This will enable the completion of the registration process.
For the analog magicJack, it will require a connection with a computer. This is setup using the following steps;
Connect your phone into the "PHONE" labeled port on your magicJack device.

Plug the provided USB extension to your magicJack.

An auto-play "Start magicJack" button will pop up a dialog box once the connection is established. Click on this button to begin the installation procedure. If no dialog box appears on your screen and you are using a Windows computer use the keyboard shortcut Windows+E and locate the option that says "magicJack" under the CD/DVD section then run "autorun.exe."

You will see an auto-play dialog box with a button "Start magicJack" – Press this button to start the installation procedure. If you cannot see the auto-play dialog box and are on a Windows computer, you can open the file explorer by pressing on your keyboard

Visit mjreg.com on your computer or choose the purple "Click here to register" option at the bottom of the dial pad window.

 Follow the on-screen guidelines to register with your personal information or log into your existing account. You will be given the option to choose a number during the registration process.