Getting started with VoIP: The Complete Beginners guide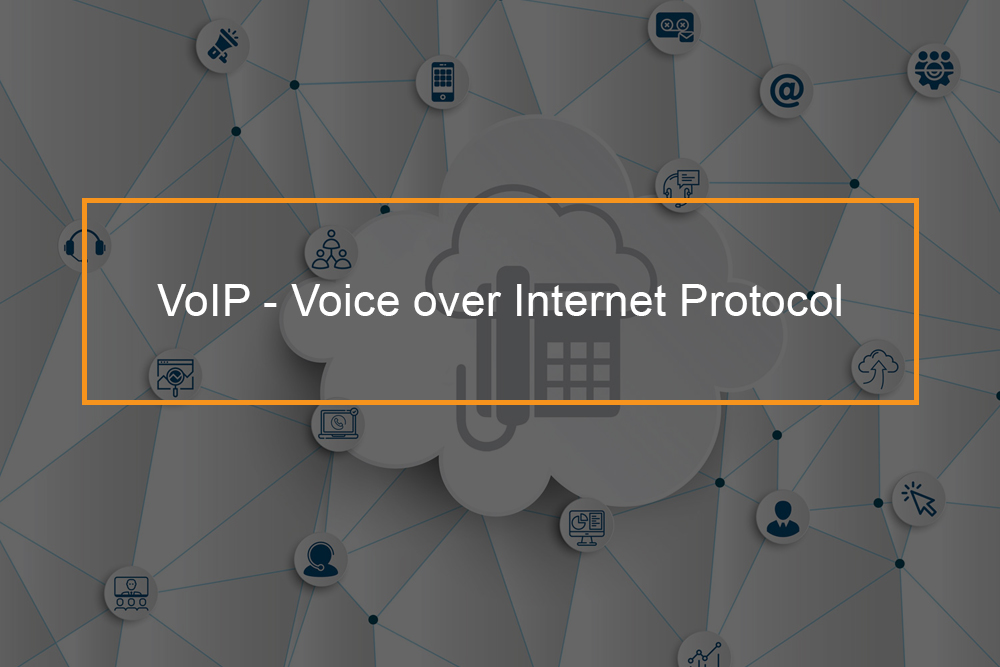 To get started with VoIP phone, make sure you have a good internet connection and choose the type of VoIP service you need. Then get a phone number, set up your VoIP, and you are ready to go.
After you know the benefits VoIP bring to your communication experience, the next thing is to give it a try. 
---
How do I get started with VoIP?
What all do you need to set up VoIP for your business?
Here are different things you require to have and do to get started with VoIP phone
Have a good internet connection
With Voice over Internet Protocol, your voice will be transmitted via internet protocol. Therefore, the first thing you will require is a good internet connection with sufficient bandwidth.
When it comes to internet connections, this capacity is usually expressed as megabits per second. 
Generally, internet connections with higher bandwidths can transfer given amounts of data faster than connections with lower bandwidths. It is vital to know the value of bandwidth your internet connection can support before you configure VoIP calling. 
Choose the type of VoIP service
To be able to make and receive telephone calls, it is necessary to subscribe to a VoIP service provider. People communication needs vary depending on their operations, life, trends, lifestyle, and budget. Before choosing and registering for a VoIP service, you have to decide which features suit you the most.
Choosing the ideal kind of VoIP is essential to make optimal use of the technology, for more significant advantages and lower costs. The different types of VoIP services you can choose from include; software-based VoIP services, mobile VoIP, device-based VoIP, and business VoIP services and solutions.
Choose a VoIP service
After you have chosen the type of VoIP service you require; choose a service provider to subscribe with. Look for reviews to help you.
Get your VoIP equipment
The tool you require for VoIP can be cheap or very expensive, depending on your needs. In case you go for PC to PC communication, the only thing you will require as equipment apart from your computer will be a hearing and speaking device, microphone, speakers and handset.
Some softphones applications do let you make and receive calls using mobile phones, thus removing the need for headsets and other equipment. You can either install their softphone client on your mobile phone such as peerme or use their web interface for calling.
For hardware based VoIP phone, you will require solid material. And this can be expensive, but this is not always the case. You will need an ATA (phone adapter) and a phone set. The phone set can be any of the traditional phones you use with PSTN. Then you need IP phones. These are special phones for VoIP with unique features. They do not require an ATA since they have the functionality. 
Most of IP phones are costly and are mostly used by businesses. Most hardware-based VoIP service offered for free hardware the duration of the service. 
Get a phone number
If you need to extend your VoIP to beyond the PC, you will require to have a phone number. The phone number is given to you after you subscribe with a paid service, whether hardware or software-based. 
Set up your VoIP
Not unless you are deploying VoIP in your business, setting it up and running it can be challenging. With every service comes the instructions for setting up, of which some are good and others less so. 
With application-based VoIP, the set up is very generic: download the application, install it on your machine, register for a new user name or number, add contacts, and begin communicating.
Buying credit is one step before beginning to communicate for paid softphone service.
With hardware-based VoIP, you have to cork your ATA to your internet router and plug your phone to the ATA. 
The Voice quality
Setting up a VoIP is one stage of adopting VoIP phones; using it is another stage. Using a VoIP phone can be very pleasant for most but leads to quite some frustrations for other subscribers. Many beginners complain about a bad voice quality, echo, and dropped calls. These are associated mainly to the bandwidth and coverage. If you have bad voice quality, the best thing to do is contact support team of your VoIP service. 
Factoring VoIP into your disaster plan
Many businesses have adopted VoIP for its operational benefits, but what you need to consider about these phones is a disaster recovery standpoint.
In case your business depends on voice communications, a VoIP system makes good sense, but you must make sure you protect that investment. Assuming you have premises-based VoIP system, as do most users, the same programs used to backup and recover data systems should be used for a VoIP. Make sure that any databases in the system can be replicated at the manufacturer and distributor's office to guarantee timely recovery. Recognize primary and backup sources of station equipment, cabling, routers and servers, and other relevant elements.
Also, look into adding third-party organizations that specialize in a backup of voice communications systems.
https://www.youtube.com/watch?v=I3K5SN33nRY&t=56s
---
What is VoIP?
Voice over Internet Protocol (VoIP) is the way of delivering voice communication data and other pieces of digitized data using your internet connection. As companies begin to adapt to the rapid technological shift of today's globe, it is becoming more and more famous for leaving behind the legacy analog phone system, and move toward a cloud-based VoIP phone system.
Even though large enterprise companies are adapting faster with this new communication method, VoIP can bring various benefits to small business, too.
VoIP is a cost-effective solution. Apart from savings, you can also benefit from essential call management features such as auto attendant and custom prompt, which enhances both internal and external communications. Users of VoIP also enjoy improved call quality, which goes a long way with consumers. Moreover, VoIP phones are compatible with smartphones, enabling you to give your business a professional image.
---
How to set up a VoIP phone at home?
Follow the following steps to set up a VoIP phone at home:
Get a VoIP phone adapter. You can also use an ordinary telephone not unless it specifically asks for VoIP or Skype. Thus to use an analog phone as VoIP phone, you would need to connect to VoIP adapter.

The VoIP provider you got your phone adapter from should send your guidelines on how to hook up. Some phone adapters are meant to go between the cable modem and your computer or router, while others must be corked into a router that you supply. Follow the directions provided.

Connect a telephone to the LINE I port of the phone adapter using a standard phone line.

Power on your phone adapter. You can do this by corking in the power cord to the back of the adapter and plug into the wall outlet. Make sure you leave this plugged in all the time to maintain your telephone service.

Wait for some time while your phone adapter starts up. Note that there might be updates that require to be downloaded like changes to your features or new firmware. These will be downloaded automatically. Avoid interrupting this procedure by unplugging the power to the phone adapter or ISP supplied modem.

Choose your phone receiver and listen for a dial tone. In case you hear a dial tone, your installation is complete and you can start making calls.
Note in case you plug the VoIP adapter directly into the broadband internet, you will have to power down the modem before to initially connecting the Voice over Internet Protocol adapter. After you have made the connections, first power up the modem, wait for some time for it to be steady, then power up the VoIP adapter. Contrarily, if the VoIP adapter plugs into your router, then you should power down the modem or router before connecting the VoIP adapter.