Avaya contact centers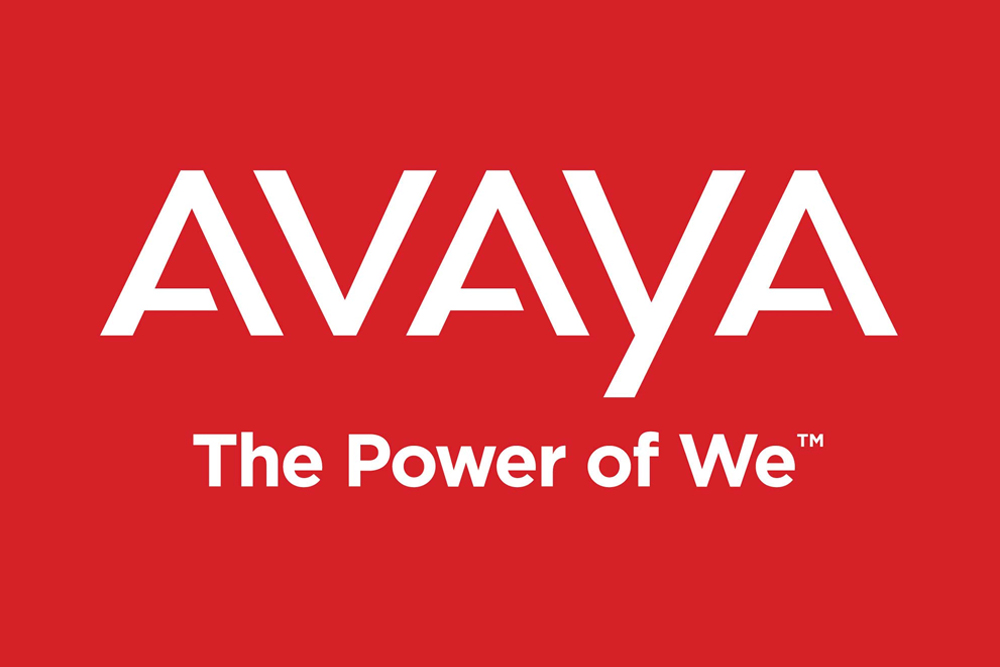 Avaya contact center software is a cloud-based and on-premise call center solution that caters for all business industries. Avaya contact center solution also enables users to provide personalized interactions to regular callers using advanced outreach algorithms and workflow. The algorithms assist agents in using inbound and outreach capabilities to sell, cross-sell, and upsell products to callers. It also helps agents to collect payments, schedule service appointments, and provide promotions and discounts.
Avaya contact center offers a performance management module that captures, analyzes, and stores consumer interactions to highlight regions of improvement. It also offers automated coaching, scorecard evaluations, customer feedback, and voice analytics. The module helps users meet compliance objectives with regulatory mandates such as GDPR, PCI, and MiFID.
---
What is Avaya call management system?
Avaya products
Avaya Aura Contact Center, Avaya Interaction Center, and Avaya Aura Call Center Elite are Avaya's primary contact center software management products. Avaya's contact center software products focus on the call center, and contact center software automation however is often not considered in their border customer relationship management software category as they do not have the core CRM software tenants of sales force automation, SFA, and marketing automation. 
Nonetheless, Avaya contact center software applications are designed to integrate well with the most popular CRM products. Avaya also provides some marketing management through products such as Proactive Outreach Manager, and automated outbound campaign management element, and Avaya Proactive Contact, a site for the creation and management of outbound campaigns and consumer communications. Most contact centers will find this level of marketing campaigns sufficient, while others will opt for the more advanced lead management software and marketing automation basically with more traditional CRM systems.
Avaya call center features
Avaya contact center software offers enterprise access from mobile phones and tablets via Avaya one-X mobile. One X Mobile is accessible for Apple iPhone, RIM Blackberry, and Google Android and Nokia/Symbian. It offers users access to visual voicemail, corporate directory, VIP lists, aggregated presence, and synchronized call logs and contacts.
Avaya one X-Agent is a desktop software application for on-site and remote agents. It offers agents-particularly those working from a satellite office or home conference, transfer and supervisor assistance capabilities. Instant supervisors to view or take over agent desktops when there are nos issues.
Voice Portal and Interactive Response are Avaya's IVR systems. They can ask questions, answer calls, and answer the questions in the synthesis or prerecorded voice. 
An enterprise, multichannel contact center software application should be capable of monitoring the social Web to identify mentions of a brand, organization, or product on social media. Automated tools can filter out noise and spam, scan for specific keyword references, attribute relevance analysis, and deliver only relevant posts that need recognition.
Avaya Aura Contact Center combines with Avaya Social Media Manager to monitor, sense, and categorize social media comments or mentions so that they can be prioritized and be routed to the contact center for agent follow up. Social media Manager sends interactions from social platforms such as Twitter, Facebook, and RSS feeds, into Avaya contact center for agent management. It also offers advanced text processing for language identification, spam, and data categorization and features a social media context tool for sentiment analysis.
Contact center agents can be chosen to respond to digital media posts based on their knowledge and skills or keywords used in social media publishing. The automated tools can also utilize the contact center database and back-office reporting systems to possibly recognize an anonymous or unnamed social media profile based on their e-mail address.
Avaya Aura Workforce Optimization, WFO, is a suite of software applications used to analyze and optimize agent interactions all through the contact center. Workforce solution provides contact centers with the agent and consumer interaction information they require to understand the business procedure and bottlenecks better and improve both labor allocation and the quality of consumer service. 
WFO  tracks agent and customer behavior and analyzes root causes of consumer dissatisfaction so that you can remove scripts and produces that is not working. Besides, workforce optimization analyzes the volume of work each agent manages and how well they tackle it to schedule employees most efficiently. This includes programming high volume agents at peak hours and balancing a wide variety of agent skill sets in scheduling.
Workforce optimization also offers contact recording and quality monitoring enabling managers to listen to calls and monitor agents onscreen activities. Besides, speech analytics searches for call content trends for comparison to customer satisfaction for further root-cause analysis. Businesses can also design their customer feedback surveys with Avaya Workforce optimization.
The Avaya Aura contact center analytics and reporting platform are known as Avaya IQ. It combines information from both sides of contact center interactions -agent and customer-to deliver reporting and analysis. When Elite is integrated with Avaya contact center. Avaya IQ can deliver incorporated reporting on both the Elite voice and Avaya Aura Contact Center multimedia interactions.
Avaya Aura contact center comprises of dashboards that support cross-tab, drill-down and roll up and over 120 packaged reports in the regions of agent performance, call recording, contact center performance, quality monitoring, multimedia reports, channel interactions, administrative reports, and outbound reports. A report creation wizard is accessible to tailor reports. The wizard is straightforward to apply but also limited to flexibility.
Managing traditional metrics like agents seat time or the number of calls handled during a shift is significant, but only one aspect of understanding contact center performance and customer satisfaction. Avaya also has a consumer analytics program known as an operational analyst. It gathers data into a centralized customer data repository with a whole history of every customer's transactions and communications to give the company an idea of the customer's lifetime business value.
Avaya contact center reporting covers the basics but does not step up to advanced analytics like data warehousing, data modeling, data mining, and predictive or pro forma analytics. Nonetheless, in fairness, only a few of the market-leading contact center software applications do step up to this advanced level of business intelligence.
Hosting and cloud delivery
For organizations looking to consume their contact center software from the cloud, Avaya provides hosting services. Nonetheless, in this sense, hosting is the outsourced management of an on-premise customer service software solution in a third-party data center as opposed to more traditional software service delivery. This hosting arrangement can offload IT labor for system management, however, does not deliver typical SaaS benefits such as removal of upfront capital expenditures for hardware and software, accelerated deployment, automatic uploads of frequent software upgrades, and variable pricing model which can be dialed up or dialed down on demand.
---
Avaya contact center price list
Avaya contact center pricing
Avaya contact center software pricing can vary bey suite, module, total and concurrent user counts, and related variables.  Below is an estimated price for Avaya contact center;
Call center- a voice-only agent call center
Volume-based pricing that ranges from $300 to $750 for every agent for a CC Elite license, depending upon the number of concurrent users. The most typical sale is $575 for every agent. Package pricing varies depending on the business need for complicated routing and service level monitoring agent.
Contact center- Internet channels and Voice (No CTI or IVR)
For operations that require extensive business applications integration provided by multimedia solutions, pricing for more advanced universal routing, management of voice and internet contact ranges from $1800 to $3150 for every concurrent user.
Outbound-Predictive dialing in a standalone environment
One of the alternatives for Avaya Proactive Contact is a standalone, turnkey software, in which a predictive dialing solution is delivered complete with digital switch, application server, and software, telephony interface cards, appropriate network connectors, and routers. 
Integrated outbound- predictive outbound dialing in an outbound or inbound environment
Avaya proactive contact can offer both inbound and outbound functionality, either in standalone mode or in combination with ACD. There are benefits to every approach, depending on the consumer's needs and environment. Proactive contact pricing depends on configuration and if preview or predictive dialing is desired; CTI-based outbound list price is $500 for every agent license and preview and $2,000 for predictive dialing, and the switch based, list pricing option is $2800 for every agent license.