Understanding hosted PBX system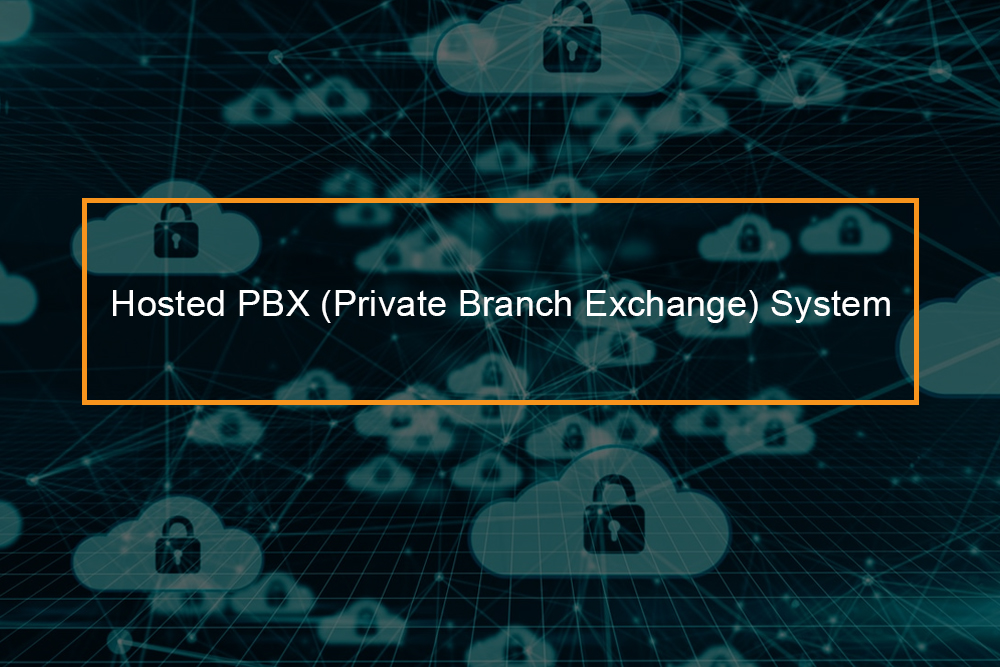 First, PBX in full is Private Branch Exchange. A cloud or hosted PBX is a computing system where information and data are stored and exchanged via the internet rather than a hardware device. This is a virtual system that ultimately provides a safe and reliable business phone system via the internet. 
---
How the Cloud PBX system works?
Cloud technology is heavily dependant on the internet. Moreover, to use the hosted PBX technology, you must have an IP system in the office such as VoIP. Cloud PBX works by connecting the IP or internet phone for its internet. 
The cloud-based system is very convenient because users can access it from anywhere. What you need are your logins and an internet connection, and you are ready to access the system. All your data and information is stored, managed, and backed up by your PBX service provider. 
How to set up hosted PBX?
Setting up a hosted PBX system is very simple. The process is fast, and clients are usually ready to go in just a couple of hours. After registering with a cloud PBX service provider, companies are able to customize their system, add new users, add phone numbers, and other personalized details. After all the setup, the cloud PBX system is accessible by all users from anywhere provided they have internet access and the credentials to log in. 
The features cloud PBX 
Cloud PBX users enjoy a lot of advanced features. Businesses that have adopted this cloud-based system benefit a lot compared to those that have stuck with the traditional PBX. The features below are some of the reasons why you should choose a hosted PBX system.
Call recording features

Call groups

Call queues

Voicemail transcription

Call barge

Call whisper

Online user interface

Automated call distribution

Virtual attendant

Reporting and analytics

Live call monitoring

Fully automated software upgrades and data backups

CMS and CRS integration 
The cloud PBX features listed are by no means extensive. These are the standard services users expect to have. Each cloud PBX service provider is unique, and all have additional or specific features. Some offer the services at better rates than others, and there are other PBX providers that offer a paid service for free. 
The difference between hosted PBX and onsite PBX
The difference between cloud PBX and onsite, on-premise, or traditional PBX is clear; it is all about location. The cloud-based system does not have a physical location but rather based on the 'cloud,' which is the internet. Onsite PBX, on the other hand, is within the site of the business. That is, all the hardware and necessary equipment are located on the business premises. All upgrades, repair, and maintenance are done in that location. 
---
The benefits and drawbacks of the hosted PBX system
Advantages and disadvantages of cloud PBX
Like any technology, cloud PBX system has its benefits and also some drawbacks. 
The advantages of cloud PBX
Cloud PBX is generally cheaper compared to the traditional PBX system that is housed by the business. There are numerous things that contribute to the cheaper rates associated with cloud PBX. For starters, the internet-based system does not require expensive hardware and the equally expensive costs associated with the hardware such as maintenance and repair. Traditional PBX systems have notoriously high monthly rates as well. With cloud PBX, not only will your initial costs be very low, but you will also notice a significant reduction in the monthly bill.
Another advantage users of cloud PBX benefit from is the fact that this system does not tie down a business to a specific location. It is not confined by geographical boundaries. This is to means that users can access it from anywhere with a decent internet connection. Business no longer has to stop is you are not in the office. You can manage the hosted PBX system from wherever you are. 
Cloud-based PBX also gives your company room to grow. The scalable nature of hosted PBX makes it easy for a small business to expand without having to go through a lot of logistical issues. For example, you will not need to worry about buying new hardware, expanding your PBX room, having to buy new lines, etc. Another aspect of scalability is being able to scale down when needed. With a cloud-based system, this is easy; you only sign up for the services you need, and no resources are wasted. 
There is also the aspect of flexibility and variety when it comes to features. Traditional PBX has the basics, but its features cannot really be compared to the superior services offered by hosted PBX. And when it comes to software updates, it is quite simple and does not require you to buy new equipment. 
The disadvantages of cloud PBX
The only obvious disadvantage of using the cloud PBX system is that it is heavily dependant on the internet. This means if you are in a place without internet access, or for some reason, the internet is down, then you will have no access to the cloud. Moreover, if the internet is weak, then the quality of calls will drastically reduce. The voice will be poor, there will be lagging, and in some cases, the call will drop. If your business has reliable internet, this should not be an issue. 
Like any internet-based technology, cloud PBX is surrounded by security concerns. There is a risk of private data being hacked or tampered with. The best solution is to sign up with a trusted and well-established cloud PBX service provider. 
---
The cost of cloud PBX
We have established that cloud PBX is substantially cheaper than traditional PBX. The cost of running the on-premise PBX system is around $5,000. This is inclusive of the hardware costs, installation fees and the fee for an operator, who are usually paid around $10 per hour. Without the operator, the fees reach up to $400. This is still very expensive. 
What of cloud PBX? Well, it is way cheaper. For starters, there are service providers that offer some of the basic features for free. For the premium features, you only have to pay somewhere between $10 to $20 depending on the service provider. In fact, some plans start at only $4 per month. The variety of cloud PBX services providers offer different packages for different rates depending on your needs. 
---
The difference between IP PBX and virtual PBX
The IP PBX system requires more hardware and maintenance compared to virtual PBX. The virtual system only demands a computer with access to a stable internet connection plus some IP phones. With the IP PBX, you own the system and run it from your office. 
Both virtual PBX and IP PBX have their benefits, but virtual PBX is considered better. Apart from the fact that it is affordable, scalable, and more flexible, virtual PBX also has other advantages in terms of features. Some of the useful virtual PBX features include:
Unlimited extensions

Faxing

Custom greetings

Dial-by-name directory

Voicemail

Auto-attendant

Music on hold
---
The best cloud PBX systems
Top hosted PBX services for your business
In recent years, the demand for cloud PBX services has drastically increased. Hence, the availability of numerous cloud PBX service providers. Choosing the best hosted PBX service provider is very crucial for the growth of your business. Below are the best cloud PBX service providers.
RingCentral
This is the most complete cloud PBX service provider. RingCentral has all the essential and advanced features your business would need. The packages offered by RingCentral include:
Essential package at $19.99 per month

Standard package at $24.99 per month

Premium package at $34.99 per month

Ultimate package at $49.99 per month
Virtual Office by 8×8
8×8 is another top service provider fo cloud communications. It offers unified communications in a simple and easy to use way. They offer three packages, and when you contact their sales team, they will explain the pricing. 
Vonage Business
Vonage provides cloud solutions suitable for small and midsize organizations. It comes with a lot of features and plugins, some of which are free. The packages offered by Vonage include:
The mobile plan starts at $19.99 per month

The premium plan starts at $29.99 per month

The top-tier plan starts at $39.99 per month
Ooma Office
Ooma is another alternative for small and midsize businesses looking for cloud PBX solutions. The unique feature of Ooma is that it does not tie down users to a contract. There is no form of any long term commitment, and therefore, clients can leave whenever they feel like. Ooma also has a standard rate of $19.95 per month. All these make Ooma suitable for small companies.