What is a BPO call center and how can it help your brand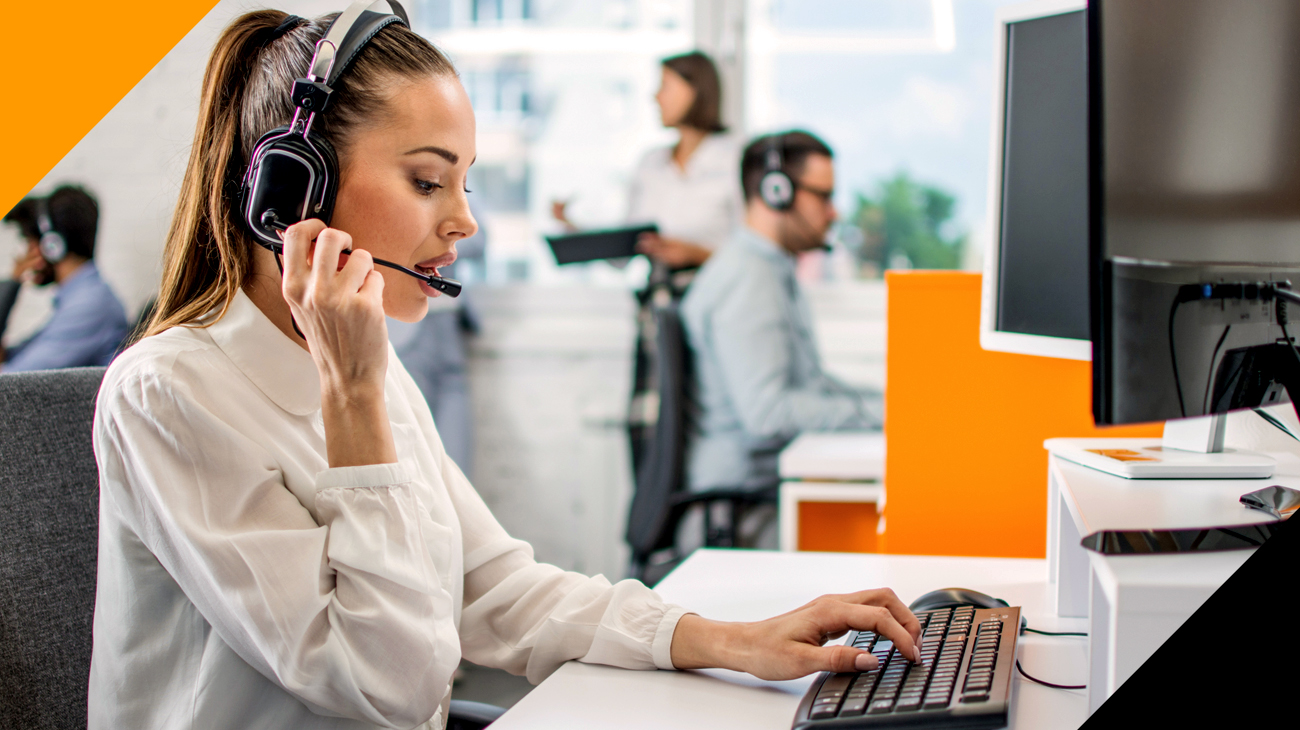 BPO Call Centers Can Help Your Business
Are you seeing your business grow rapidly lately? Or do you wish it were? Whatever the case, it may be time to move to a call center. A BPO call center can bring enormous benefits to your business and is also more efficient and cost-effective, while freeing time and resources for your team. However, finding the best BPO service for your business could be a challenge. You may be wondering about what exactly an BPO call center does and what makes it different from other call centers. What is BPO in a call center? This article will go over all you need to be aware of about BPO.

What is BPO in a call center?
What is BPO in a call center? This might be a question you've asked yourself if your call center platform isn't performing well or you're following recent trends. BPO (business process outsourcing) is what a BPO call center does. This refers to the outsourcing of your call center to another company. These benefits can increase the efficiency of your company. BPO in a call center can go beyond answering inbound calls to make outbound calls.
What does BPO mean?
A BPO Call Center is an outsourcing company that processes outgoing and inbound calls for other companies. Even though they don't work for the company they are serving, outsourced agents still offer excellent customer service. BPO agents are trained to understand the catalog of their clients so they can answer customer questions with the same depth of knowledge.
BPO call centers are a great option for those who don't have enough time to support their entire team.
BPO agents can handle tasks like:
Inbound and outbound calls

– BPO agents answer customer calls and make outbound calls to increase brand awareness. Along with calls, agents generate leads, which can be pursued by your in-house team.
Market research

– Agents reach out to current customers or prospective ones to gain information to improve products and services. BPO agents determine soft leads using an ideal customer profile determined by the company who hired them.
Telemarketing

– BPOs can be talented first-line sales members and pass along any warm leads to the company's sales team.
Help desk services

– Many organizations use a BPO center to assist with customers' commonly asked questions.
Technical support

– Some BPO agents have in-depth experience and knowledge of a product.  Those agents often triage more specific, technical customer questions.
Lead generation and sales

– BPO agents may act as a built-in sales team, which saves your company time and increases revenue.
Although these tasks may seem similar to those performed by call center agents, call center agents work in a fully integrated company while BPO employees are outsourced. When you are looking for ways to improve rep productivity and efficiency, keep this distinction in mind (along with others we'll be discussing later).
How does Business Process Outsourcing (BPO) work?
BPO is business process outsourcing. This refers to a contract in which an organization (often referred as an "outsourcer") contracts other companies to perform their back or front office functions. One example is outsourcing the accounting function of a company to a business process outsourcing arrangement (BPO). BPO companies can be considered experts in any business process they support. Organizations often outsource to them for this expertise, as well as to offload non-core business functions.
Many business process outsourcing providers (BPO) are available in the contact center market. They also offer many options regarding where services will be delivered. The option for companies to offshore their call centers means they are located in another country. This can allow companies to have access to highly educated labor markets at a reduced cost. Nearshoring means that the business process outsourcing provider (BPO) is still located in another country but is closer to home. This allows for frequent visits to the facility. Onshoring refers to the fact that the outsourcer is within the same country. This is beneficial for many end users.
With their partner for call center outsourcing (BPO), businesses can make many arrangements. They might hand over all of their call volume to the outsourcer and close their internal call center. They could also send excess call volume to the BPO contractor to supplement their volume. Companies might also send their sales calls directly to their BPO partner. They can keep their service calls at home.
BPO can give companies the ability to customize their service function to suit their business needs. Flexible contact center software is all that's needed.
What is the BPO Industry?
BPO is Business Process Outsourcing. The industry's purpose is to support other businesses. As the name suggests, it allows other companies to outsource tasks to improve their processes.
Why do Businesses Outsource Processes?
American businesses outsource for many reasons. Some believe companies outsource jobs only to receive a tax break or "ship jobs abroad," as some political ads claim.
PolitiFact claims it is a false belief. PolitiFact states that companies can get tax breaks if they move out of the country or into another state. But the U.S. tax code has no specific tax break for outsourcing. The U.S. corporate tax rate is 39.1%, making it one of the most important arguments.
U.S. companies can outsource to countries that have lower income taxes because they pay the rates of the country in which they are based. There are many reasons that companies outsource. Below are some examples.

Cost Reduction:

Outsourcing lowers the cost of in-house workers. This includes training, hiring and ensuring that there is enough room for them to work. Outsourcing companies based abroad can access cheaper labor markets.

Outsourcing also allows businesses to use variable cost models like fee-for service plans and not fixed-cost ones, as is the case when local employees are retained.
Key Functions:

When they outsource non-core tasks, businesses can concentrate on their main products or services. When a company outsources, for example, it doesn't need to monitor how well its payroll accountant is doing. Instead, it can be focused on what makes their business unique and how the industry can grow.

These actions can make a company more attractive and help it work better with the value chain. The end result will be happier customers and more money for the company.


Results: Outsourcing firms focus on non-core functions in other businesses to offer clients top-notch services. It can provide cutting-edge solutions to its clients if it invests in specialized technologies and processes. An outsourcing company offering payroll services might make that same investment, even though a game-making company may not want the most recent payroll program available.
Global Presence: Outsourcing firms can offer 24-hour multilingual customer service, which relieves local companies from the hassle of providing such services in-house. Outsourcing can allow companies to benefit from their global reach and reduce redundant divisions in the home country.

Flexibility & Efficiency: Outsourcing non-critical functions makes it easier to manage the risks associated with introducing new products. They can assign more crucial functions to their internal resources. To reduce time, increase efficiency, and improve accuracy, many companies are outsourcing certain processes to specialists. BPOs for Records Management can index documents and make them searchable. They also comply with legal requirements. It eliminates the need to manually enter and store data.
Is BPO the same as a call center?
BPO is not the same as a call center. BPO can be used to outsource certain call center features. BPO agents have a broad range of tasks to perform, but they will only be able to do those tasks. You should consider which functions you want to outsource before you are accepted into a BPO. BPO agents can also be used in other ways:

Back office operations – BPO agents can also be used to manage back office operations, which will allow your employees more time to work on strategic initiatives.
Invoice support – BPO Agents that support your selling motion can send invoices to customers. They also ensure that your sales records are correct.
Underwriting – If you are part of a lending organization, BPO agents will be able to gather the necessary information in advance to process a loan.
Infrastructure management – BPOs often manage software or equipment updates, so that IT managers and office managers can concentrate on larger-picture projects.
BPO centers may be an option for you if you have a need for extra staff but not necessarily to hire additional talent. Before you can decide whether you want to scale your business in-house or use a BPO center, it is important to understand what distinguishes BPO from call centers.
What is a BPO call center?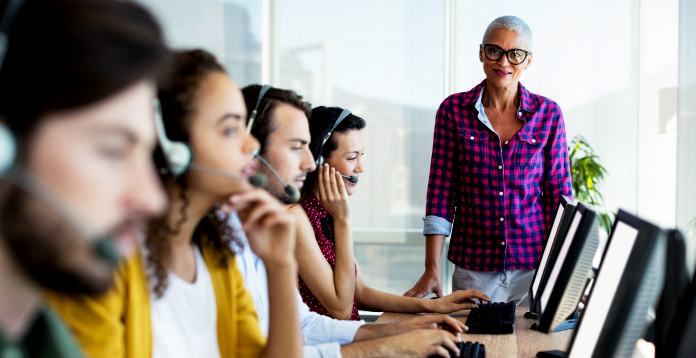 BPO Call Centers are agents that work with companies to outsource customer services. BPO call centers can represent several companies at once and give the impression that they are directly contacting the respective representatives. BPO call center agents have a high level of customer support skills and can answer a variety of questions.
BPO call center: Pros and cons
Outsourcing inbound call service outsourcing may seem risky to some. Outsourced agents may not be as knowledgeable about your company or its products as salaried employees.
BPO call center agents have been trained to quickly get up to speed. They can quickly adapt to other companies' processes and help desk tools, allowing customers to find the support they need. BPOs often use their own call center technology which allows their agents to efficiently and effectively execute on existing processes.
What does a BPO call center do?
BPO is a cost-effective and common way for businesses to have help with business processes that are outside their area of expertise. This can be a cost-effective way to get your staff scaled efficiently and free up resources for other urgent projects.
One of the many business processes that can easily be outsourced is the call center.
Outsourcing may be a viable option for businesses that struggle to handle the high volume of calls. What is a BPO Call Center?
BPO call centers can operate as inbound or outbound call centers, or a hybrid model that combines both the inbound and outside bound functions. They might offer many services such as:
Inbound and outbound calls
Customer support on many channels
Market research
Telemarketing
Help desk services
Technical support
Lead generation and sales
BPO call center benefits
Your company may feel, rightly, that you know your customers better than anyone else. Why not keep customer communications and services in-house?
It's true that outsourcing your call center is a complex decision. BPO call centers offer many benefits.
Employing in-house is less expensive than hiring
Helps simplify global customer support
Customer support available 24/7
Get the latest technology and best processes
Flexibility and the ability to scale your teams
Lightens internal loads
Let's look at the benefits of BPO call centers in detail. This will help you to decide if they are right for your company.
How does a BPO call center work?
BPO call centers are usually integrated into client organizations' customer service strategies. These are some of the most common steps an organization must take to incorporate a BPO center in its operations.
Identify your outsourcing requirements: The first step an organization should take when outsourcing some of its operations is to identify exactly what it needs. Finding a BPO company that is specialized in a particular operation to outsource it is the best way to do so. A BPO call center can offer a variety of outsourcing services.
Choose the best BPO provider: After defining what the organization needs, representatives can begin looking for the best BPO service provider.
Besides their specialization, two other major criteria are:
Location:

Local BPO providers may cost more than foreign ones, but they're usually easier to coordinate with.
Cost:

Ideally, the cost for working with a BPO call center is less than creating an in-house department, but the amount is still enough to ensure high-quality services.
You can monitor how the BPO Call Center is performing operations: Continuous monitoring of the performance of BPO call center agents is the best way for quality service. The company will often receive data about the types of tasks outsourced agents perform and the productivity rate. This information can then be used by the organization's management to improve collaboration.
---
Frequently
Asked Questions
What is a call center agent?
An employee responsible for managing inbound and outbound customer calls is called a "call center agent". An agent can handle many responsibilities, such as customer complaints or account inquiries.
What is a BPO call center interview?
BPO is a highly skilled industry that requires specialized skills and knowledge. It is one the fastest-growing industries and has a large number of experienced professionals as well as freshers. It requires communication skills, customer support, data conversion, business acumen, and good communication skills.
You must also have the necessary skills to pass interview rounds. These may be conducted by telephonic conversation or face-to-face. It doesn't matter how many rounds or what type of interview you have to clear, it is important that you are proficient in answering all the questions asked during the BPO interview.