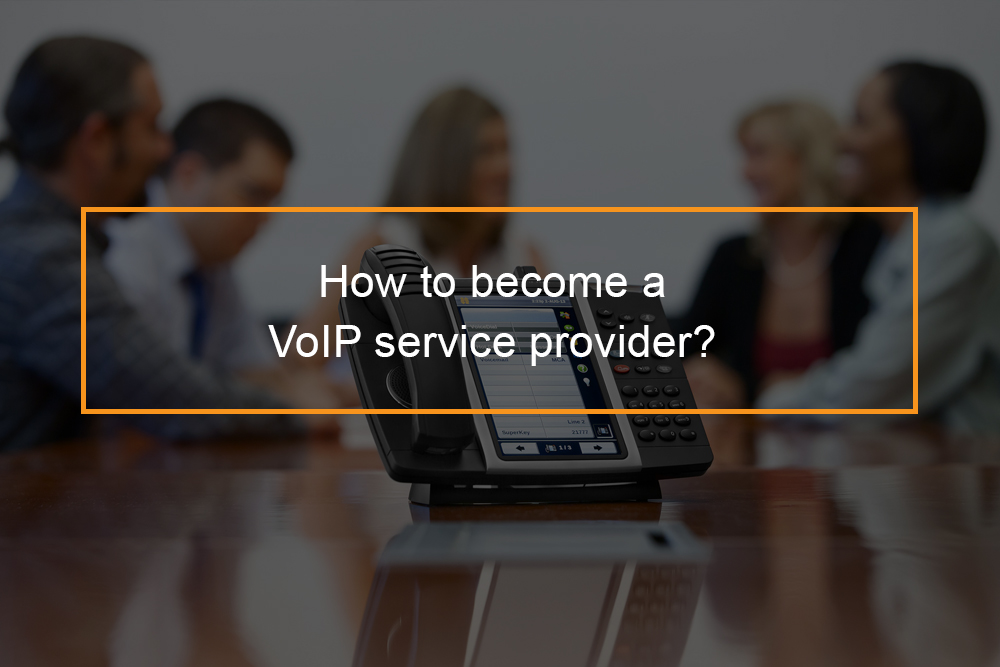 To start a VoIP business, first set up a VoIP software infrastructure, including hardware and software. I case you opt for the retail Voice over Internet Protocol; then you will have to provide the software which consumers will use to initiate calls. For total retail services, you will need to buy some software. Then start looking for customers.
Presently, Voice over IP services has changed the way of communication. Communication service providers across the world now have a good chance to embrace VoIP technologies and rapidly launch their own business. Typically the ongoing popularity of internet telephony is approximated that it will triple in size over the next four years. Most entrepreneurs are now joining the VoIP world as the market is developing rapidly. In case done well, you can make money with VoIP business.
To start your own VoIP business, you need several infrastructure requirements, besides creating marketing infrastructure. This is a brief guide on making money by starting your own VoIP business.
---
How to start your own VoIP business?
What you need to become a VoIP provider?
The following are steps to start your own VoIP business.
Step 1: Set up VoIP infrastructure
Set hosted Softswitch with billing
Softswitch is the center of the VoIP business and manages all transactions, call routing, customer records and invoice billing, report generation in both prepaid and postpaid business tools. Soft switches are in different ratings, mainly centered on the concurrent transactions it can manage. Besides concurrent calls, there are parameters such as security, stability, scalability, ease of operation, efficiency and call connectivity, and other features, which can influence the choice of Softswitch. Typically, the soft switches come with inbuilt billing. However, it does not; then, one has to invest in the separate billing software. Nonetheless, it is better to opt for softswitches that have integrated billing functionality to make sure hassle-free business transactions.
Tunneling software and bandwidth optimization
This software element is essential for retail operations, where the internet quality at the client ends may not be consistent. It also helps VoIP service providers provide their services in geographical areas where firewalls block VoIP voice calls. This application, installed on the server-side, make sure that the client has a smoother quality experience, even though the internet throughput in their 3G or Wi-Fi connection is not always enough to support VoIP calls.
This software is generally installed on enterprise-class servers, which are hosted in internet data centers (IDC), and which can provide an always-on service with quality bandwidth and 24/7 power and air conditioning while making sure your service never goes down.
Step 2: Get the software you need for VoIP applications
In case you opt for retail VoIP services, then you will require to provide the applications that clients will use to originate calls. Below is the software you will need.
This is a mobile app, which VoIP users will download on their mobile phones so that they can make VoIP calls. There are many mobile VoIP business clients accessible in the industry, but one should select the one that providers, so that your brand will be present and visible to the customers. Besides this, the mobile application must be stable, have good voice quality, and be able to support bandwidth optimization requirements and have a simple user portal interface that enables clients to place calls even though they are not a technology guru.
PC dialer: Software for placing calls from PC's 
One requires to provide their customers with this infrastructure as many retail customers make calls from their personal computers. This is also a software application, which requires to be downloaded by the customers before they can place calls. The PC dialer selection will also depend on the brandable options and quality features, which are similar to the mobile VoIP application.
Offer calling cards facility
One requires calling card business facility to retail customers, who need to access VoIP services, but do not have internet available in their mobile phones or have a personal computer or device access at the time of placing the calls. To provide this option to customers, you will need to make sure that your Softswitch supports calling cards and has a direct inward dial or local telephone number configured with it. Here the direct inward dial is a local telephone number that your customers will dial into. There will then be greeted by an IVR voice system, which will ask them to enter the destination number, and the call will be connected.
In case you are planning to provide retail services, you must have the call shop feature for conducting business in many countries, wherein customers go to call shops to make cheap long distance calls. This feature enables call shops to manage multiple customers calling infrastructures, from devices, mobile phones, and pc. And can recognize and bill the consumer accordingly and easily, whereas maintaining full control of their operations. iTel software switch, EVE system, provides a very advanced call shop feature, which is used by many retail service providers around the globe.
Step 3: Create your own website, with credit card payment gateway support
In case you are in the VoIP business, you will get potential clients from all over the globe. So that you can provide services effectively to your customers from several geographies, you will require a fully functional website supported with payment alternatives such as Paypal, Credit cards. Your customers will pay seamlessly and use the service.
Step 4: Inter-connect with other VoIP businesses
To terminate the voice calls to your customers, both in the retail and wholesale business, you will require to interconnect with VoIP carriers( partners and suppliers) around the globe who will provide you various termination destinations. It is essential to connect with more carriers so that you have enough choice of charges and destinations, both in terms of quality and cost. For instance, if you are terminating calls from the United States, different VoIP platform will provide different rates and quality of services. Therefore, you will require to choose these carriers based on the market reputation and quality achieved during your interconnect tests. 
Step 5: Find some customers for your retail or Wholesale VoIP business service
You have to find some customers after you are done developing the infrastructure and other basic needs. Find customers and offer competitive charges with good quality services.
---
What is a VoIP business?

Business VoIP typically refers to a VoIP-based phone system that delivers calls to staff over their office IP network.
If you want to start a VoIP business, first, you will have to decide the VoIP market you want to go to. There are many types of VoIP services you can opt for. Below are VoIP business ideas:
VoIP call center Solutions
A VoIP call center is a call center hosted by a VoIP provider and not a physical address. By offering VoIP call center solutions, you will assist companies set up call centers so that you can manage calls correctly through business VoIP solutions.
You will sell VoIP minutes to people so they can make VoIP calls.
You can either pin calling cards or pinless calling cards. With pin calling cards, you offer an access code with your calling cards so that people can place national and international VoIP calls from their landline phones without the need of a computer.
By offering residential VoIP services, you will assist people set up VoIP in their homes, which can be used for international calling rather than regular landlines.
An IP PBX is a business or home VoIP phone system for placing internal and external voice and SMS. It comprises of an IP PBX server, one or more SIP phone or VoIP phones and other times VoIP gateway. The phones are connected to the server. When someone wishes to place an internal call, they will go via the IP PBX server, which has a directory of all the telephones and their SIP addresses in the system, and the call will be connected to the recipient.
---
Tips on how to choose the right VoIP service to offer
Try software without investing a lot of money
Many VoIP companies allow you to rent their software, by renting you can do trials of many software without using a lot of money. This way, you will be doing VoIP reselling, and in case you do not, as you can stop.
Talk to people already in the VoIP industry
It is essential to speak to people already in the VoIP industry and ask them challenges and how to overcome them. Based on that you can decide what is suitable for you.
Read vilius stanislovaitis book and other blogs
Get sufficient info as you can about VoIP business before you can start your business. Vilius helps companies to grow VoIP business; he has book has six stages of starting a VoIP business.