Call Center Software Pricing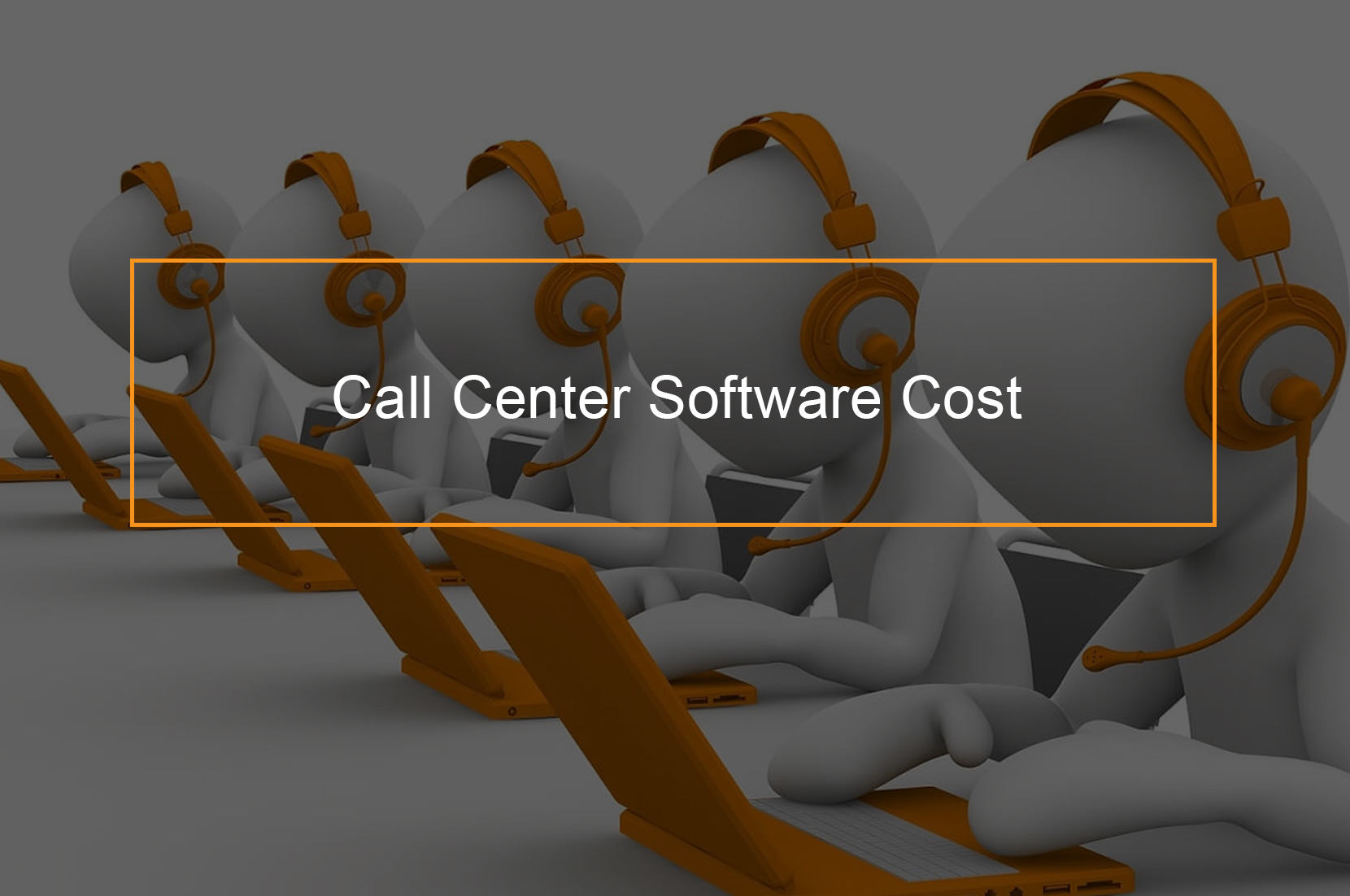 Call center software pricing depends on the solution you choose for your office. For example, RingCentral could cost you $99.99 for a basic small business plan and could go up to $179.99 for high-end Enterprise level service. While TalkDesk SMB  starter plan begins at $45 for every agent per month but could counter that by allowing a massive one hundred agents for their professional plan. Interactive Intelligence provides web chat and email support in just their middle engage two plans at $99.99 per month per user, and in case you have to add into social media and SMS you will have to upgrade to the Engage 3 plan at $129.99 a month for every user, however the cost will be less compared to that of RingCentral.
When looking to set up a call center software for your company, or implement a contact center solution for your office to aid the influx handle day to day inbound or outbound communication, the first factor to consider is the cost. You have to think about how much it is going to cost you to run or to adopt a call center solution and the options that you have. 
It is a challenging task to collect the bottom line call center software pricing information, and a lengthy procedure to get a quote. In this article, we are going to put a breakdown of some of the pricing for call center software and compare them.
---
How much is a call center software?
Call center software price
In case you have a large call center, for instance, fifty employees or more- in house call center software is the most economical option. You are likely to spend more money upfront and save over the long term. Generally, on-premise call center solution can cost up to $1,500 per agent for smaller organizations. Big companies usually have lower per agent rate of about $1,000 or even lower. In case you require the telephone hardware you will add another $500 for every agent.
In case you are starting a big call center, budget to spend anywhere from $100,000 to $500,000 on-call center solution and equipment. Note that you will also have to budget for installation and setup, which can run go up to $25,000, and small charges for ongoing support and maintenance. 
When it comes to hosted call center application, you will pay a fee of anywhere from $50 to $300 per agent. Generally, the per-agent fee will be less for big organizations. You will also be able to harmer out lower monthly rates by entering into a contract for a more extended period.
For mid-sized business, the call center software solutions they need to fall in the range of $65 to $125 per month. In case you use the low end that cost range, you will get a system that manages all outbound and inbound calls, offering skills-based on predictive and routing, and streamlines product tracking and mass email communications. While at the higher end of that cost range, you will get additional features such as territory management, call scripting, and workflow automation. Generally, you will be able to purchase a cloud-based application that is customized to meet the specific requirements of your organization with $250 for a month.
---
Call center pricing comparison
Most big organizations with in-house IT staff employees for on-premise call center software. The chief advantage is more control over every aspect of your call center. The application rests on your server, so in case there is an issue with the system, you do not have to wait for an outside fix. For downtime in a call center indicates possibly lost consumers and lost revenue.
 Nonetheless, clouded call center systems are growing in popularity, mainly since they are fewer upfront charges. Another merit to hosted call center systems is that you can change providers when your contract ends in case you are not happy with the service or product. With the on-premise application, you are stuck with what you are buying. Most hosted call center providers also provide a month free trial to allow you to test the service before you devote yourself on the plan. 
Below is a comparison of pricing for providers:
Ringcentral
RingCentral is a well-known provider and frequent compared to many competitors their cloud PBX offerings, RingCentral has also broken into the call center application market. RingCentral makes it easy to understand fast the tiers and pricing structure available.
Whereas RingCentral tackles the pricing, service, deployment, and hosted network, the application is powered by InContact, one of the leading names in the call center space. Therefore RingCentral offers the best both globes, the industry's most significant software with a robust network, and easy to understand pricing with three different sized tiers.
RingCentral also promotes its transparent pricing on their website and ranges between $99.99 for basic micro-business tier, up to $179.99 for the high-end enterprise-level service. The extra advantage of RingCentral's pricing structure is the more agents your employees have, the smaller the charges. Whereas a basic tier for one agent will charge $99.99 per month, the same plan with up to 999 employees will drop the cost down to $84.99 for every agent, monthly when billed yearly or $89.99 when billed per month.
RingCentral also goes above and beyond by providing not only the good features suitable for a call center but even many mediums of communication to run a full out contact center if essential- inclusive of SMS, fax, email, voice, and webchat. These additional advantages do not come into play till you subscribe to the mid-rank advanced tier, however at $119.99 monthly for a user, it should not be breaking the bank.
TalkDesk
TalkDesk provides one of the most compelling introductions to contact and call center application. With TalkDesk SMB starter tier at only $45 for every agent monthly, they are of course the most cost-conscious with the easiest entry point into space. For their SMB starter, such as RingCentral, minutes are typically traded singly from the monthly charge, but with a smaller team, it should be easy to function it should be easy to work within your means and will assist keep charges low. TalkDesk also provides an Enterprise-level tier, as well as a midlevel $65 for every month plan. However, these plans also offer minutes separately and may not make as much sense as some of the other providers.
Nonetheless, TalkDesk does counter that by enabling a massive one hundred agents for their professional tier, which also includes SMS and email support, and space for two integrations with other sites. The enterprise tier is also compelling in that it adds API  support and access, and dedicated account manager so more advanced subscribers, or bigger organizations with dedicated IT employees, can take full control of the system and truly match the solution to the company's needs.
Interactive Intelligence
Interactive Intelligence is a less expensive alternative and provides their distinct call center application pricing sites, at a cost even lower than RingCentral competitive pricing plan. Interactive Intelligence provides web chat and email support in their middle engage 2 tier at &99.99 per month for every user. In case you need to add in social media and SMS, you will have to upgrade to the engage 3 tier at $129.99 for a month per user. However, your cost will still be lower than that of RingCentral.