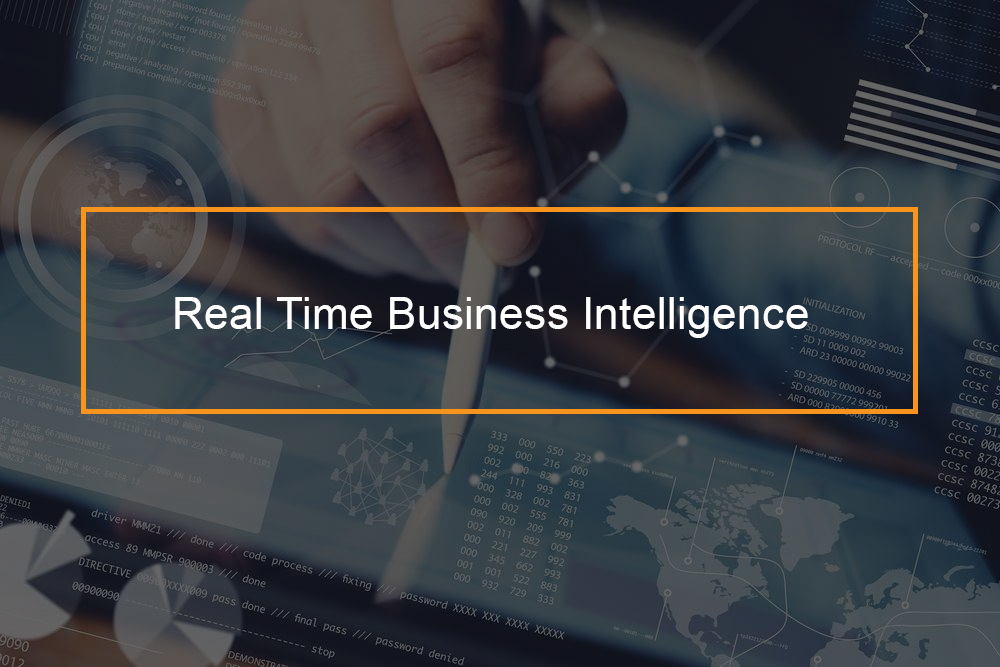 If you are looking for tips to help you invest in a solution that can help you run your business more efficiently, make better decisions, and have a better understanding of your customers then you are in the right place.
This post will discuss business intelligence, which will actually result to all this. Moreover you will increase your business revenue.
---
What is business intelligence in simple terms?
What is business intelligence?
Business intelligence is a tool used by organizations to aid corporate executives, business managers and other operational workers to make better and more informed business decisions.
Moreover, you can use a business intelligence to reduce costs, identify new business opportunities and even spot inefficient business processes.
More theoretically business intelligence are tools, technologies, applications and practices which are used to collect, integrate, analyze and even present a business raw information so as to build insight and actionable business data-it is both a discipline and a technology which is driven process and made up of several related activities.
Activities that make up business intelligence include:
Reporting

Querying

Data mining

Online analytical processing
What are the benefits of using business intelligence?
Since you already know the purpose of using business intelligence in your business, it is important you understand the main benefits which comes with this tool. Business Intelligence offers users power of knowledge which delivers in many advantages that can change your business and make it successful. Below are the benefits:
Accelerating and Improving Decision Making
Business intelligence helps business owners with insights to make correct and timely business decisions. With business intelligence you are able to eliminate doubt and make firm decisions based on the data and insight-driven. The best part is that this will enable you to analyze data in real time for making immediate decisions.
Identify New Business Opportunities
 Using business intelligence you will be able to analyze all your data, obtain insights about new opportunities. This will help you to build new offers to fit in the current market situation and satisfy your clientele better. 
Spotting Business Problems that Need to be Addressed
You will easily get alerts and notifications every time there is a problem. This will enable you to check what went wrong and fix it on time.
Get Answers to All Your Queries and Insights to Queries You Did Not Think Of
The best part about automated insights is that they offer answers to issues you have not even notice.
Allow Various Types of Users to Access Data and Dashboards
With business intelligence, you do to depend on IT to access data and build dashboards, rather they can access key metrics and reports.
Increasing Operational Services and Better View of Customers
Business intelligence enables you to understand your customers tastes and behavior better. You can then use this data to provide the customer with customized offers. Any correct information about customers can easily be manipulated to become profit.
Better Inventory Management
With business intelligence you are able to manage the amount of inventory you order, the logistics of accurate management, and spot any problems in the inventory information.
Improve Business Efficiency
Business intelligence is able to save your time you providing you with insights efficiently. You do not have to take time to report, business intelligence will provide you with answers faster.
Informed Resource Allocation
Business intelligence will help you to know which department need more resources and which one need less.You are able to analyze exactly how each department is doing. This gives you insights as to how and what to improve.
Understand Your Team Better 
By using business intelligence, you are able to build discussions with other team members when you detect a change in the information, and then you make the decisions together. Through this you are able to know the relevant staff for a specific issue and build an ad-hoc team to provide a solutions to it.
---
What are the business intelligence tools?
Examples of business intelligence software
This section aims to discuss the top ten business intelligence tools available in the market. The information should be able to help interested users to compare and choose the best solution based on their needs and financial budget.
The software comprise of systems designed to capture, categorize and analyze corporate data and extract best practices for improving decision making. The more advanced the system is, the more data sources it will combine. 
Sisense is one of the most popular business intelligence in the market. This software can be used for both small and big companies-can simplify complex data analyses and create big data insights even for startups.
The best feature of Sisense its capacity to collect data from several sources without pricey preparations.
In addition, the software is efficient in the use of chip technology in a database that processes data way fast compared to traditional systems.
The system also works with the innovative ElastiCube technology, thus the software can import large sets of data and function with any CPU layout without compromising the quality of your results.
Acute business intelligence and reporting tools (BIRT)
BIRT software is a flexible, open source and great java reporting tool used for creating and publishing reports against data sources ranging from typical business relational databases, XML data sources, to in memory Java objects.
The tool which is developed as a top level project has great capabilities of the Eclipse platform and a very active open source community of users.
It works best with Java, J2EE and Eclipse based applications.
The business intelligence  software which is SaaS end to end is specifically designed to be embedded in any application. The best part is, it is able to integrate seamlessly with any application as it is on the fly authentication and authorization. It has the ability to connect and combine any custom data source, direct access to Java and R. It is also has a web based dashboard builder which enables to design widgets from scratch graphically. Basically, the software is suitable for software developers who require to provide predefined dashboards or a solid web based self service business intelligence solution to their end users.
If you are looking for a business intelligence software to connect all of your crucial business data and collaborate with fellow staff then Domo is the software for you.
Domo brings people, data  and the insights business users need  to deliver a detailed view of what is happening in your business together.
Domo business intelligence enables you to get powerful visual data.
Board Management intelligence toolkit
This business intelligence software combines several business intelligence  and CPM functionalities within a single software environment. BOARD business capabilities include:
Budgeting

Planning

Forecasting

Finance related activities
Generally, just like other business intelligence software, BOARD improves productivity and decision making while improving business revenue. However, Board management intelligence toolkit does not need any programming skills to build BI and CPM applications.
If you are looking for a business intelligence software which does not need maximum training to use, then go for clear analytics. Clear analytics is a simple software which employees with basic knowledge of Excel can learn easily. 
The software offers a variety of BI-specific features to aid generate, automate, analyze and visualize a business key data and information. The software also enables consolidation of data from multiple data sources and all within excel.
This software uses applications such as analysis services, integration services, master data services and several client applications to create analytical data.
Reporting services and analysis services can be installed as standalone servers, in scale out configurations or as shared service applications in SharePoint farm.
If you install the services in a farm you will enable business intelligence features that are only available in SharePoint, including PowerPivot for SharePoint and Power View, the Reporting Services or Analysis tabular model databases.
Gooddata consolidates data of any size, basically found both in the business and in the cloud, creates an analytic experience that is both fast and agile for users. The analytic experience is also protected , managed and secured for IT.
The business intelligence software powers the all data enterprise by offering an open analytic platform, which supports both IT's which need data governance, security and oversight and business users desires for self service data discovery. 
Jaspersoft business intelligence software, involves changing a filter setting on a report to view a different slice of data. The software offers various ways for end users to perform interactive analysis such as writing powerful, multidimensional expressions for data analyst.
Looker is a type of business intelligence software which can be used to analyse data of any size and browse base platform. 
Looker is used by companies for the purpose of data discovery and making better business decisions through real time access to data. The analytics integrate with any SQL database such as Greenplum and Amazon Redshift.
---
What companies use business intelligence tools?
Examples of companies using business intelligence 
Business software and technology are important parts of a business. Business technology is one of the most important technologies in today's business environment.
Today companies whether small, large or start ups can access any size of data that were not readily available in the past thanks to business intelligence tools. Businesses have been able to take raw data sets and use them to inform everything from marketing strategies to planning for possible future setbacks.
Here are a few examples of well known companies which have put business intelligence to work in their day to day activities and are enjoying the success. 
Yes,among the companies that have utilized business intelligence tools is America's second largest home improvement store chain-Lowe's Leverage. Lowe's is one of the earliest companies using business intelligence to solve concrete problems. 
Just like other businesses Lowe's Leverages uses business intelligence to increase its supply chain efficiency and also to reduce the rate of fraudulent returns in its stores. The company started building a new data center in Texas in 2007 to specifically increase its business intelligence capabilities.
Starbucks on business intelligence
The coffee chain store is also a user of business intelligence tools. The use of business intelligence technology has enabled Starbucks to amass individualized purchase data on millions of customers through its popular loyalty card program. The coffee chain has then used this information and business intelligence software  to its advantage-it is able to predict what purchases and offers an individual customer is mostly interested in.
Starbuck is then able to inform its customers of the offers it have faith they will want to purchase through mobile devices. As a result, Starbucks is able to draw both existing and new customers into its stores frequently and increase its profits. In this capacity we see business intelligence functioning similar to traditional  customer relation management systems. This is why most companies combine business intelligence and customer relation management systems so as to maximize their data.
Finance industry is one of the areas where business intelligence has been most effective. American Express has been the leading business in using business intelligence in this sector-uses technology to develop new payment service products and market offers to customers.
Intelligence business technology has enabled the company to identify about 24% of Australian users . American Express  has used this information to its advantage and taken effective steps to maintain those customers who they could have actually lost.
Business intelligence technology has also helped the company credit card to detect fraud more accurately. American Express is thus able to protect customers whose card information may have been compromised.
Amazon and business intelligence
Just like other businesses which use business intelligence, Amazon utilizes business intelligence technology to personalize product recommendations and market products. Amazon also uses business intelligence to make logistical business decisions. Business intelligence tool has enabled Amazon supply chain to run smoothly.
From optimizing shipping routes to allocating inventory among warehouses, data and business intelligence tools influence practically almost every step of Amazon supply process.
Basically, there are many companies that utilize business intelligence technology. From finance to retail and even public sector have embraced the business intelligent technology.Business intelligence has helped many companies glean useful insights from their data. If you have a business which has huge customers data , effective implementation of business intelligence will help to increase its profit.