VoIP  for small business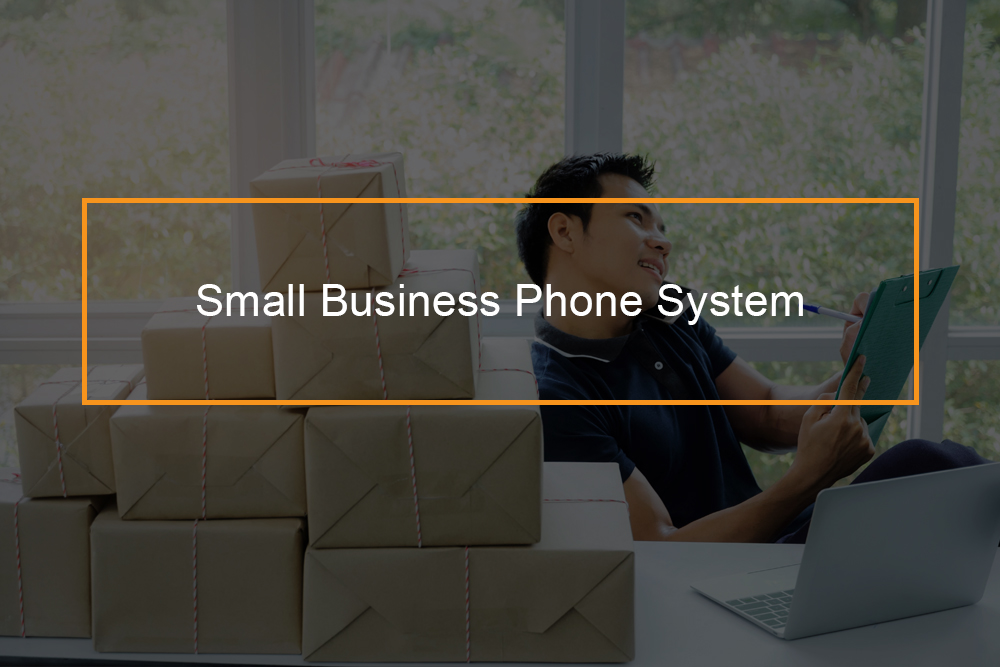 VoIP (Voice over Internet Protocol) service is good for a small business. Studies show that more than one-third of all companies that are now using a VoIP phone system are small businesses with less than fifty staff.
Today, VoIP phones take advantage of improved high-definition codecs that have significantly advanced, making modern VoIP networks sound even better than landline networks. Besides enhanced sound quality, the cloud is also making VoIP a more suitable option for small businesses than having to use special wiring and install a special tool. Small businesses that opt for cloud solutions do not have to buy any equipment or employ IT personnel to install and maintain it. 
For small businesses, there are numerous benefits of using VoIP. Some of the benefits include; ease of use, enhanced features, reduction of costs in terms of both maintenance and monthly recurring usage. In case the network can support VoIP, then the business can enjoy these serves and others offered by VoIP phones.
Some of the enhanced features that small businesses can enjoy from using VoIP services include- video conferring, conference calling, voice to email, instant messaging, on-hold, call recording, call forwarding, virtual receptionists, voicemail, call logs and missed alerts among other features provided by most VoIP providers.
---
How can VoIP benefit my small business?
VoIP benefits for small business
VoIP communication technology is one sector that has changed and shaped our opinions of communication. As a result, more people and businesses are now switching from PSTN  to VoIP service.
VoIP proves to be more advantageous than PSTN. This technology is also beneficial for small businesses. See some of the merits of using a VoIP phone system for small business below. 
Business use for VoIP
The latest VoIP technology runs through internet. You can go wireless with VoIP. All communications take place via the internet. Voice waves are digitized into little packs of info, which are then routed into the receiver.
Also, the number of hardware needed for this service is less compared to PSTN. One only requires a wireless internet router and two pieces of communication hardware. For traditional PSTN  systems, there is a lot of hardware involved; cable systems, satellites, cellular networks, switching centers, fiber optic cables, and telephone lines. 
While placing calls, VoIP applies packet switching as opposed to circuit switching for PSTN phones. They are digitized little that carry information and voice signals. They are frequently changed to voice upon reaching their destination. 
The main reason why people develop and upgrade existing technology is to make things more efficient. VoIP makes businesses more activities more efficient. Since little packets transmit data, there is less congestion in the route. Also, they can take the shortest path accessible. Besides, the exchange happens only when required. Therefore a constant connection is not needed.
From a company perspective, PSTN can be very costly. As every person in the business will need a separate phone line, it will be costly. Therefore, VoIP is more feasible in this situation. For small scale businesses, you may opt for a month to month tier. 
VoIP provides smooth alternatives for scalability. With VoIP technology, you can observe traffic and found your usage on that. When there is a lot of traffic, you can add additional lines. Similarly, when there is a little rush, you can also minimize or cut down lines.
VoIP comes with many beneficial features. These include; line monitoring, virtual faxing, auto attendant, call conferencing, voicemail, and many more.  These features are mainly targeted at serving business needs.
This can be a setback and an advantage of VoIP phones. If you have a good internet connection, you can continue talking without any worry of distortion. As these phones depend on the internet, if there is a failure, you will not be able to use the service. With VoIP, you will mainly depend on your internet service provider.
VoIP allows for useful integration. You can use a SIP phone, softphone with hardware, or even hardware with an APA. For software integration, it will support any software or a third-party tool. Examples include CRM and email marketing software. 
In terms of maintenance, VoIP does not require much. Just ensure the telephone set and the cables you are using are okay.
When you offer better customer service, you have already started growing your business. This is made better with VoIP telephony. You can use the features of VoIP for marketing your business, create a positive brand image, and provide seamless customer service. Taking advantage of features such as call forwarding and waiting, your customers will have a better impression and experience.
Increase business productivity
Since VoIP saves both time and cost, it can be easily concluded that there are better efficiency and productivity in this system. VoIP does not only decrease communication cost but also decreases travel cost, operation cost and training cost, software and hardware costs, and switching cost is relatively low. With lower prices, productivity is boosted.
Receive faxes and voicemail
VoIP enables small businesses to receive faxes directly in your email messages free. Besides, voicemail notifications are accessible for email messages. This will allow us to save time and stay organized with everything stored in one place.
---
How do I set up a VoIP phone system for small business?
Setting up a VoIP phone system for small business
To make it simpler for your company to switch, follow these steps:
1. Identify how many users you will need
The first thing to do when running a VoIP in your office is to determine how many employees or users you plan on having. Getting a good idea of user numbers early on in the procedure makes various decisions easier as you go along implementing the system. It will help you determine how many lines you require, whether or not your internet connection can support your expected call volume, and which features are dire for your business. Check with your prospective providers to see what type of deal they can offer you.
2. Make sure your office internet connection is fast enough
Test your internet connection to see if you can handle VoIP for that type of user volume. This is significant since it will save you headaches that may result from crappy call quality and dropped calls that come with the insufficient connection. It will also save you time. If you were to switch to a VoIP system and find out that your connection is bad, you could either cancel your service and go back to what you had, or upgrade the internet connection. Both of these steps can be time-consuming.
3. Set a VoIP  budget
It is easy to get carried away when searching for different add-ons and bonuses you can use when running a VoIP. To avoid being carried away, set a budget early on in the process. It will keep you grounded and ensure you are within your budget.
4. Determine the features that your business need
There are various features accessible such as unique phone numbers for every employee, an auto call router, conference calls, mobile apps, and many more. You will want to figure out which specific features are most useful for your business. Note down the features you want your business to get and do research on VoIP providers who offer these features.
5. Select a VoIP phone service
Compare VoIP providers based on the features you need, your budget, reviews, ease of use, and good customer service.
6. Order phones and other hardware
After settling on your service, order the hardware. There many VoIP phones available, from cheap, expensive to complicated and advanced. 
7. Setup and configure your VoIP system
Often, you just need to plug your phone into your Ethernet system, and set your settings on your phone. In some cases, in case you have a firewall, you may have to go back to your provider to get things working well. The best part is that all providers offer in-depth tutorials. However, if you are a tech-savvy, you should be able to manage most VoIP setups.