The reality of VoIP phones: Voice over Internet Protocol myths and misconceptions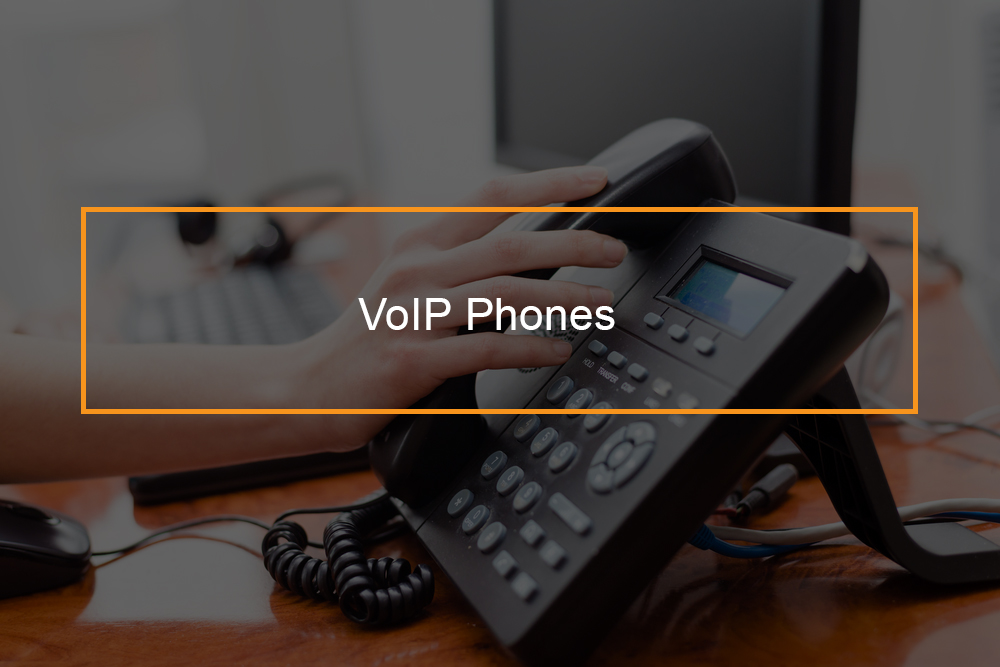 When it comes to deciding on a phone system for a business, many business owners already know what Voice over IP (voice over internet protocol) is and what it does. VoIP phones have already shown it is worthy of being the next big thing in telecommunications.
Most business owners are doubtful because of the myths and misconceptions floating around. So what are some of the myths and misconceptions about VoIP?
---
Is VoIP too challenging to install?
How do I connect to VoIP?
Voice over Internet Protocol is not hard to connect. In case you tried to use a VoIP phone system and found that it is hard then possibly doing something wrong. In case you have an internet connection, and you know how to connect a phone, then you can deploy VoIP.Most VoIP providers will have devices that are almost set up entirely so its users will not have a challenging time with the installation procedure.
VoIP calls will sound awful
It is false that the VoIP call will sound terrible. There are many reports on how great the sound is when making a VoIP call. Most callers or users will not be able to tell the difference between your regular telephone system and a VoIP telephone system. However, if you do not have a good internet connection, you might experience bad voice quality.
---
A Voice over IP telephone system will not be reliable for my business
Is VoIP phone reliable?
The truth is VoIP is reliable and provides high-quality professional calls. The idea that internet-based are not reliable roots from the early days of the web tools when technology innovation outpaced the infrastructure available to host it. However, you must have a stable internet connection. If VoIP is not reliable, it would not be used by many business owners. Today most businesses are getting rid of the traditional telephone system because they are reliable and effective for businesses. If you stay in a place where an internet connection.
VoIP is expensive for my business
The perception that your business cannot afford VoIP is false. You might have written VoIP off your purchase list because you think you cannot afford it. The Internet phone is a very affordable service that even small business owners can fit into their budget. The idea of saving costs from installation, hardware, and software costs is one of the main reasons businesses invest in service. By using a VoIP service provider for your business, you will get all the features and services you require at an excellent price. You do not have to settle for specific functions, pay for features you do not need, and sacrifice your call quality for a price.
https://www.youtube.com/watch?v=I3K5SN33nRY&t=56s
---
If I purchase VoIP, I will have to buy more equipment
What do I need to set up VoIP?
It is not true that when you buy a VoIP, you will have to buy more equipment. When you use VoIP, you will not have to purchase any additional equipment or hardware. You will have phones for your desks, and that is all you require. This is especially great for a business such as yours to grow and gain more clients. You will not have to be concerned about buying equipment and to replace it once your business grows. You will always have VoIP on your side, and scalability and flexibility will give you the chance to keep on growing your business.
---
VoIP is not secure
Is VoIP secure?
The security issue behind VoIP lies in the converged nature of voice and data. The possible risks of a security breach become clear when they are tied directly to the security controls inherent in a company.
But unlike IT-oriented resources, where subscribers have grown accustomed to occasional service delays, similar disruptions to telephone calls are not acceptable. Thus security should be balanced with functionality, which can get complicated as operational considerations must be accommodated to control the risks.
To ensure VoIP is secure, new levels of security for voice applications should be adopted, and a security program for IP telephony and VoIP services should be developed. The Quadro has numerous award-winning security functionalities already built into the system. Besides the traditional PBX switchboard features, such as 3-way conferencing, voicemail, call statistics, call waiting, and receptionist functions and features. The Quadro has a firewall and a Virtual Private Network (VPN) to protect your communications. No longer does a small telephone system suffer from a lack of advanced features and sophisticated performance.
VoIP is appropriate for large business, not smaller ones
VoIP can indeed be beneficial for large companies that own their separate call centers. Features such as call transfer, ring groups, and music on hold are excellent solutions to deliver the best customer service.
But, there is a misconception that VoIP is too sophisticated and too advanced for small businesses. It is modified but also easy and user-friendly as possible for the phone system. This is the most famous myth since VoIP is designed, so that small and mid-sized businesses have more benefits. VoIP offers best-suit features for small and mid-sized businesses, enhancing flexibility, and high-level of mobility. For example, auto attendant and IVR with the capability to route calls to different division lets your business appear more prominent. It works too if you do not have an office and your business is just a group of remote workers. Top find me or follow e features enable your remote workers to be always available no matter how far away they are. Voice over Internet Protocol is especially necessary for future-evidence small businesses to keep up with technology evolution and ongoing competition.
You have to be an IT technician to set and control VoIP
A VoIP system may appear a procedure full of complexity. However, you do not need a tech-savvy engineer or IT guru to have your VoIP system up and running. But the installation training and financial tech support are more often accessible.
When switching to VoIP phone service, there is no need to purchase new hardware. You can activate your toll-free or local phone number with the aid of their support team. Even more significant, you can port your existing number at no extra fee. First, you need to get an authorization letter for a new provider.
---
VoIP does not make that much of a difference
What is the purpose of VoIP?
VoIP can impact your business. VoIP enhances a number of integrations, features, and applications that can dramatically improve overall efficiency. Most devices or platforms deploy Application Programming Interfaces (APIs), which enables most software to integrate with the system directly.
Even though these myths may make people feel anxious, the truth of VoIP is more compelling, and it shows. Maybe, there is not enough education out there on why VoIP is an excellent choice for IP telephony.
---
VoIP cannot replace my traditional landline
 VoIP can't replace my traditional landline
The perception that VoIP cannot replace traditional landline has been around for a long time, and in many forms, it is connected to the fact that if your broadband connection fails, you cannot make calls through that link. Yes, this is correct, but it is equally true of the traditional PSTN network. In case there is a fault at the exchange, or some unfortunate construction worker mistakenly cuts via the telephone cable that runs past the door premises, you cannot make calls either.
The reality is no provider is perfect. Identifying that voice is such a purpose-critical software, as a customer, you should avail redundancy and failover, with a low-cost backup connection that kicks in, if your main broadband line fails.
For instance, as a small business customer, you may have your main broadband connection, and you could take a backup line, thereby diversifying providers reducing the likelihood of any single point of failure.