Best mobile coverage in the US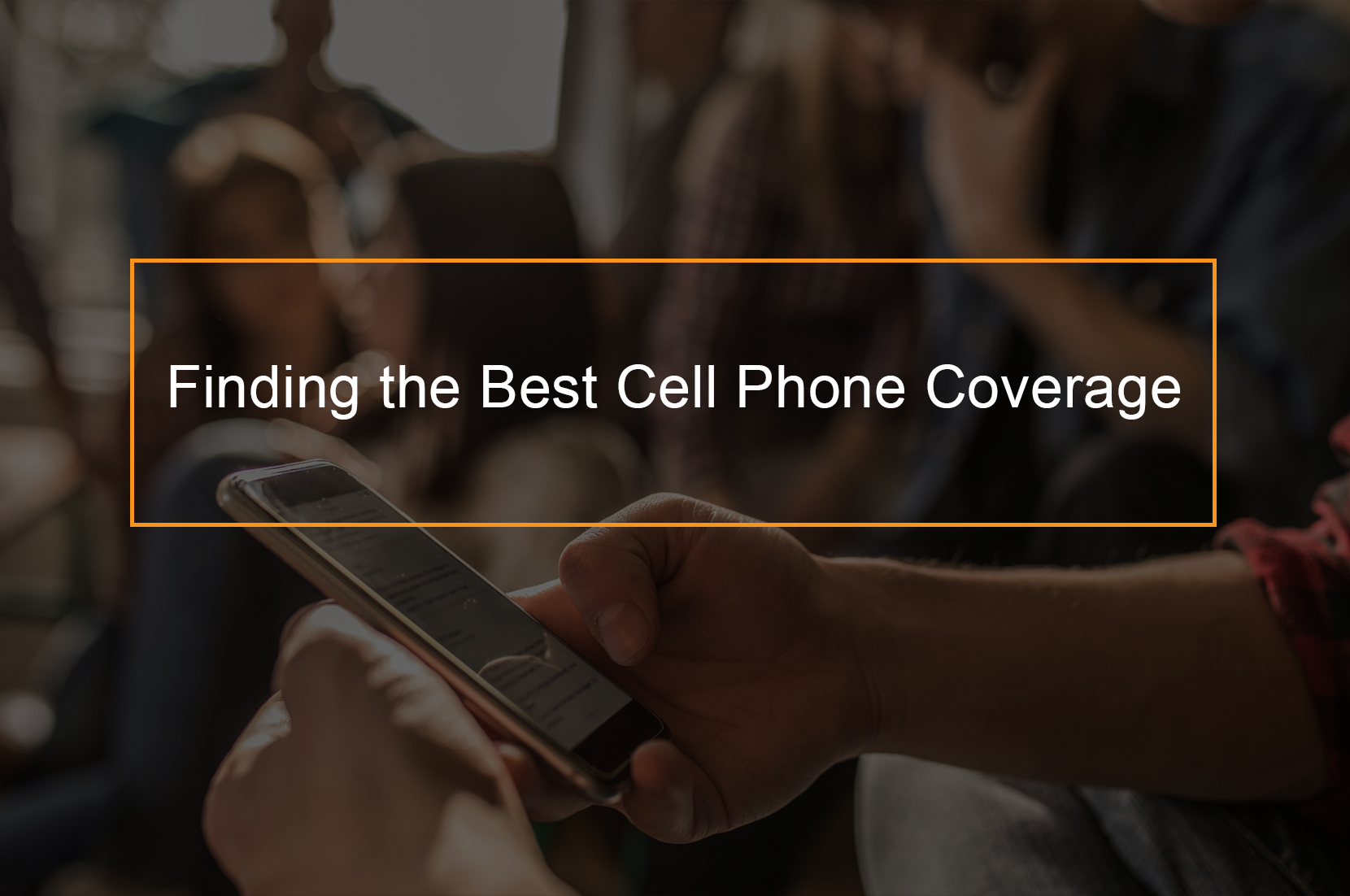 Verizon Wireless has the best network coverage in the United States for getting texts, calls, and data, even when you are in the middle of nowhere. The combination of reliability, great 4G  coverage, and speed make Verizon best mobile coverage. 
Even though T-Mobile had pulled the big lead in the previous years, Verizon is again at the top. T-Mobile comes second when it comes to things such as download speed. However, AT&T gives Verizon and T-Mobile serious run for their money when it comes to network availability across the United States.
When looking for the best phone for your business or personal use, you should not choose a carrier just because they have a special offer. It is essential to consider the cell phone provider's coverage in your area. Every carrier claims to be best in coverage, reliability, speed, cost, and availability. But not every provider is a winner. In this guide, we are going to explore cell phone coverage comparison for the four leading significant carriers. 
---
Which network has the most coverage?
Which carrier has the best coverage in my area?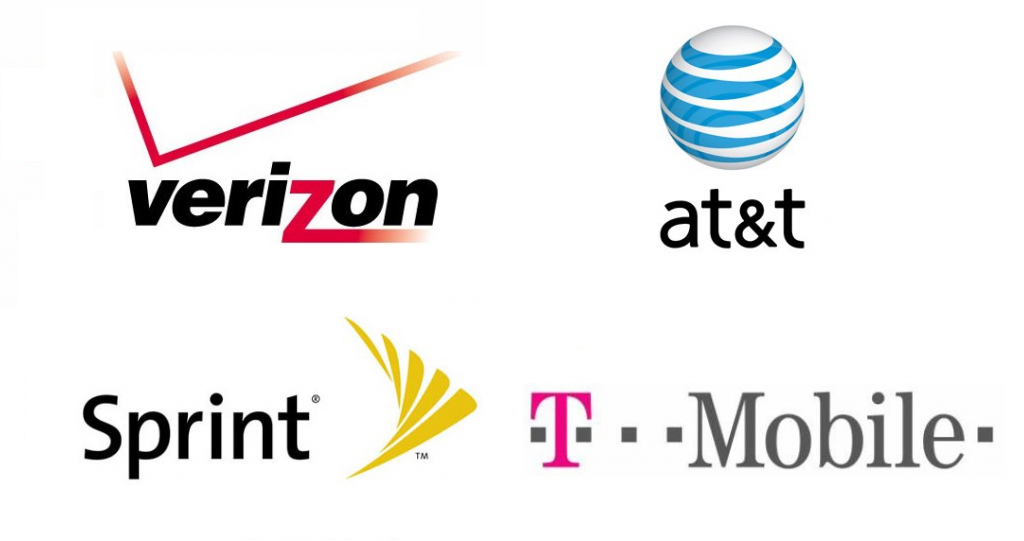 Verizon Wireless has the best coverage in the US, followed by AT&T, and T-Mobile takes third place. Sprint comes fourth, followed by Major Versus and minor carriers. Let's get into details.
Verizon Wireless
Verizon Wireless has a good reputation for being the best cell phone carrier in the United States. The mobile network scores higher on network coverage, reliability, and speed than other cellular networks, according to multiple independent studies. 
Not only does Verizon Wireless has the best 4G  LTE coverage in all fifty states, but it is reliably fast, despite your use. So whether you are just browsing, or only streaming music or video, or even playing video games, you have top of the line speeds.
Verizon has some of the highest-priced plans; you pay for that coverage. Its top tier unlimited plans can cost up to $90 every month for one user, and it does not offer an individual budget plan. Whether or not the extra cost is worth the improved coverage depends on where you live. Even though we would not quite call it a budget plan, Verizon's $60 individual plan is a decent mid-tier option. 
It is worth noting that Verizon is among the expensive cellular network.  So if Verizon cost is a big cos, who is Verizon suitable for?
Rural coverage- in case you live in, or travel to the rural regions frequently, Verizon is much likely to offer you a reliable signal.

Business travelers- In case you travel a lot for business or work or own a company where you send others travelling, then you will need a cellular mobile with a strong signal for your business like Verizon.

Rural, Suburban, and city users alike- In case you fit any of these three categories and need the best in coverage- Verizon is the best.
AT&T
T–Mobile has faster speed compared to AT&T; but, when it comes to coverage, AT&T has a more available network than T-Mobile. Typically, AT&tT is more rurally available than T-Mobile. In most studies, AT&T comes close to Verizon's speeds.
Therefore, the best way to think of the comparison of Verizon and AT&T is; AT&T  will be reliable most of the time, offering you solid coverage across the nation with good speeds; Verizon has a little more offer for a little extra money.
AT&T  individual plans tend to be on the pricey side. However, if you are looking for a family plan, then AT&T does provide reasonable prices. AT&T also bests Verizon when it comes to plans for veterans and those still in the military, which can extend to their families. The best AT&T wireless deals demand you call them and speak to a customer service adviser. 
Below is an outline of who AT&T is best for:
If you prioritize coverage across the country, but Verizon's price is a bit high for you, AT&T is a good choice.

TV fans- Noting that AT&T owns DIRECTV NOW, you can stream and bundle the service without using any of your data allotment- free data.

Some rural users- Even though not quite as widespread in rural regions as Verizon, AT&T is still basically better than T-Mobile and Sprint in non-city areas.
T-Mobile
T-Mobile comes in third place when it comes to coverage because their rural coverage is not great. However, in case you live in the city or region just outside of one, you will do just well with T-Mobile and for cheaper prices that either Verizon or AT&T.
Besides, you will not just get 4G LTE  speeds, but you will get those speeds for up to 50GB of use every month before getting throttled down. Both Verizon and AT&T provide just a 22GB data deprioritization threshold on their unlimited plans. You can also get some of the best perks in the biz; Netflix with unlimited plans over two lines, in-flight on GoGo-enabled flights, mobile hotspot data and more such as T-Mobile Tuesdays.
The cheapest plan at Metro by T-Mobile costs $30 for every month, and the price goes up to $10 for every higher data tier. All the plans have unlimited data, but the two lowest tier plans throttle your speeds after you use your 2GB or 10GB 4G LTE  allotment.
In case you mainly stay or travel in cities and the surrounding regions. T-Mobile is possibly going to be the best for you. You will have reliable coverage, great perks, awesome speeds, and all at reasonable prices. Basically;
In case you live in the city-T-Mobile works high for you

Need fast speeds- T-Mobile has taken first for several years and is now only barely behind Verizon, according to RootMetrics and OpenSignal.

Data superusers – 50GB is quite a lot of data to go through in a month, so not unless you are a superuser, you will not even come close to touching that, providing you 4G  LTE speeds longer.
Sprint
Sprint has the lowest coverage when it comes to the leading four wireless phones in the United States. However, it has the best low-priced plans and great value deals. Thus, it tends to be the most affordable cell phone provider you can choose.  The significant downside is that performance trails behind the other big three cellular networks; Verizon, T-Mobile, and AT&T.
This includes coverage; if you leave the city to enter a more rural region, the signal will drop. However, you get free music subscription with unlimited. For Sprint's unlimited basic plan you pay $60 per month and comes with unlimited data, mobile hotspot, talks and texts, and Hulu bundled in.
Ven cheaper is Sprint's Unlimited Kickstart plan, which has sporadically run for limited periods over the last twelve months. With this, in case you are prepared to change provider and swap to Sprint, you can get unlimited data, texts, and calls for just &25 per month.
In terms of coverage Sprint is suitable for:
Individuals who do not require max coverage and need to save money

Budget-minded users who have Sprint coverage where they live

City or Suburban living people, or those that love Tidal
---
Which network has the best 4G coverage?
Best 4G  network coverage in my area
When it comes to the United States, cell phone coverage, Verizon reigns supreme with 70% 4G coverage.T-Mobile is not far off with 59% 4G coverage followed by AT&T with 58% 4G  coverage and Sprint 27% 4G coverage.
Carrier coverage can vary depending on your location in the US. Therefore it is essential to check out our national coverage maps and state and city breakdowns.