Best virtual phone provider 2019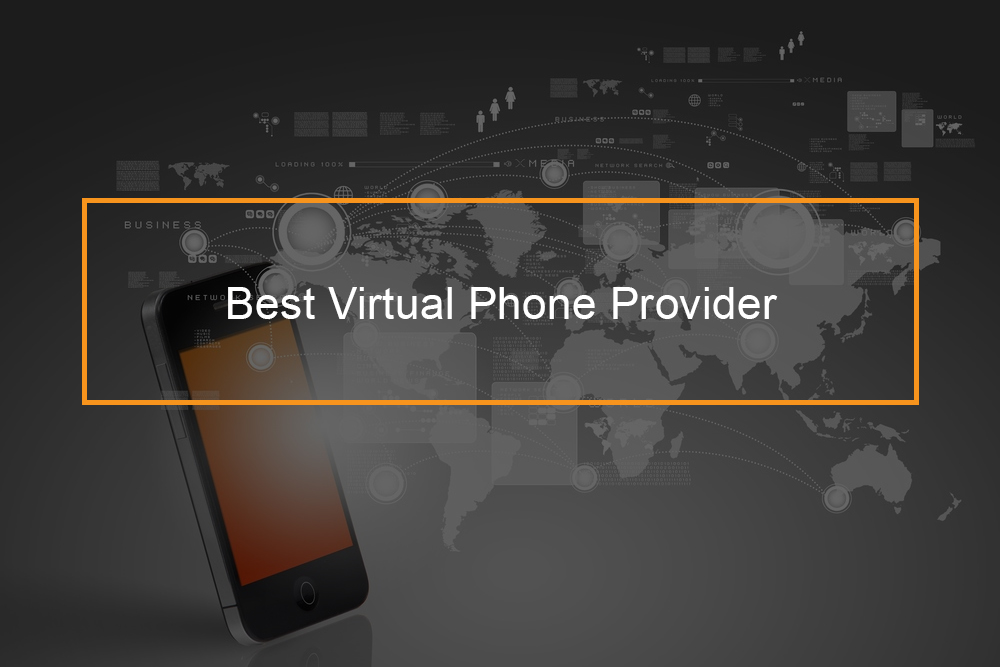 Some of the best Virtual phone services include- UniTel Voice, Grasshopper, FreedomVoice, MyOperator, Vonage, Talkroute, RingCentral, Call hippo, eVpoice, Phone.com, among others.
In case you are trying to find the right virtual phone system, this article is for you. We have systemized a list of the best virtual phone system providers on the market. The virtual phone systems are based on outstanding customer service, great pricing, great features, and excellent call quality. 
---
What is the best virtual phone number company?
Best virtual phone system for small business
Below are some of the best virtual phone system for small business and mid-size businesses.
1. UniTel Voice
UniTel Voice is a cloud-based virtual phone solution specially priced and created for startups and small business. When it comes to ease-of-use, call quality, price, features, or customer support, UniTel Voice is the right choice.
The best part is UniTel Voice does not need software to download or hardware to maintain. Besides you can run your company from current phones (office, home, landline, cell, smartphone app, and VoIP). Cloud-based business phone system features can be managed online.
Generally, UniTel Voice has all the features and functionality of other best auto attendant phone systems but in a simplified form. Thus, whether you are a startup, busy small business owner, or new entrepreneur– UniTel Voice is a phone system you can easily configure and afford. You do not require to use instructions manuals or any technical knowledge.
UniTelVoice comes with a mobile app which you can add to your business phone number as a second line to your current mobile phone. The advantage of this feature is that it will turn your personal smartphone into your office phone when you are on-the-move. Luckily, contrary to other virtual phone providers, UniTel Voice's customer support is not deployed to an overseas call center. Instead, it is 100 percent based in the United States. It is free. 
When it comes to pricing, UniTel Voice starts at  $9.99 per month which encompass unlimited greetings, extensions, 500 monthly minutes, voicemail and more. Each plan is month-to-month. Which is a good thing since you will not be tied into a long-term contract. You can also try UniTel Voice risk-free for thirty days. Unitel Voice is transparent, and if you are satisfied with their services after 30 days, your money is refunded.
 2.

Grasshopper
 If you are a small company that desire to appear like a national organization, then Grasshopper is the best option. Grasshopper is a virtual phone that provides its services at a reasonable price with a variety of features suitable for business.
Grasshopper makes it easy for businesses to receive calls on the mobile appliances they already have. Grasshopper features include call forwarding, extensions, voicemail to text. Each feature does not need investment in costly hardware.
When it comes to pricing, Grasshopper offers three tiers. Grasshopper starts with the solo plan at $29 per month and provides one phone number with three extensions. The second is the Partner plan which cost $49 per month and provides three numbers and six extensions. The last plan is a small business plan, which goes for $89 and offers five numbers and unlimited extensions.
3. FreedomVoice
FreedomVoice's cloud-phone system service offers businesses a virtual auto attendant and a mobile app that can be used to track the utilization of your business lines.
FreedomVoice is a professional phone system that is controlled directly via your smartphone — indicating that you do not have to purchase costly equipment. FreedomVoice has served business both large and small businesses throughout their history and has low-cost plans.
When it comes to pricing, FreedomVoice's tiers are priced based on the number of minutes you will need for a month. Their plans begin at 400 minutes monthly for $9.95 per month.
4. MyOperator
 MyOperator is a Voice over Internet Protocol company that provides business phone plans with a wide range of features. MyOperator Cloud PBX system enables businesses to administer calls among their team members, guaranteeing scalability. MyOperator plans also include virtual numbers, toll-free numbers, call recording, custom IVR, and comprehensive call analytics so that businesses can analyze their call operations better.
MyOperatoralso has call Desk features, which enable businesses to attend to all calls without missing them. The best part is one does not require the installation of costly hardware. MyOperator software focuses on giving companies an entire business phone application for individual divisions within their business. Their tiers scale with the number of monthly minutes that the customer needs, but all plans come with unlimited extensions.
MyOperator's pricing tiers are straightforward. The first plan starts at $10monthly for 200 minutes monthly and goes up to $200 for a month for 100,000 minutes in a month. Every plan also includes pro licenses, unlimited extension, and a number of internal division that the system can be utilized within.
5.

Talkroute virtual phone system
TalkRoute offers you access to toll-free and local numbers, extensions for all your team members, voice messaging, call forwarding and routing, and in-depth tracking.  All these features can be used within your own mobile device. Besides, you do not need to purchase extra equipment.
TalkRoute provides a live demo of their service on their website. The demo can be used to assess how the service would fit in with your current procedures. TalkRoute assists companies enjoy all of the advantages of business phone services from the convenience of their own mobile appliances.
When it comes to pricing, TalkRoute's plans, begin at $19 per month and go all the way up to $99 in a month. Every setup up in plan provides more advanced features that are suited for different business uses.
6. RingCentral
RingCentral offers businesses with an instant 800 number and a free fifteen-day trial so that they can provide the service a trial before they dedicate to a monthly plan.
RingCentral enables customers to return calls with one click, track incoming, place calls from any device, welcome callers with a custom greeting, and outgoing calls in their log system. RingCentral is an affordable, feature-rich alternative for growing businesses and mid-size businesses.
When it comes to pricing, RingCentral allows businesses to secure their own 800 number for just $15.99 per month. They also provide a number of larger business phone service plans ranging from $19.99 to $49.99 per month, based on needs.
---
What is the best free virtual phone system?
Best free virtual phone number provider
The best free virtual phone number provider is Google Voice. Google Voice is a free, virtual phone service to use on any landline and mobile device for business voicemail and calls. It includes call blocking, call forwarding, and text messaging from computers and smartphone apps. Freelancers, consultants, and startups in need of free virtual phone numbers with basic features should a look at Google Voice.
Google Voice provides individuals, consultants, freelancers, or anyone wanting to separate business from personal calls a second phone number for outgoing and incoming calls with no monthly fee. Almost all calls to the United States and Canada are free; calls to select United States locations and international calls begin at 1 cent per minute.
Google Voice has a small set of features which include call blocking, voicemail, and screening. It empowers business call management; however, it lacks features such as extensions,auto-attendant functionality, or multiple numbers, making it good for solopreneurs who need a basic virtual business phone number only.
Whereas it works as a great call forwarding solution, Google Voice does not have many of the features that are basic with business phone systems, like extensions for multiple users and an automated attendant. For a better service that also provides business phone system features, you might consider Nextiva.
Google Voice consumers who like the service are impressed with the screening, voicemail, routing features, and SMS functionality.  Customers who are disappointed with Google Voice are unhappy with the difficulties experienced in porting phone numbers from landlines, and the lack of individual customer support.