How to get a free phone number?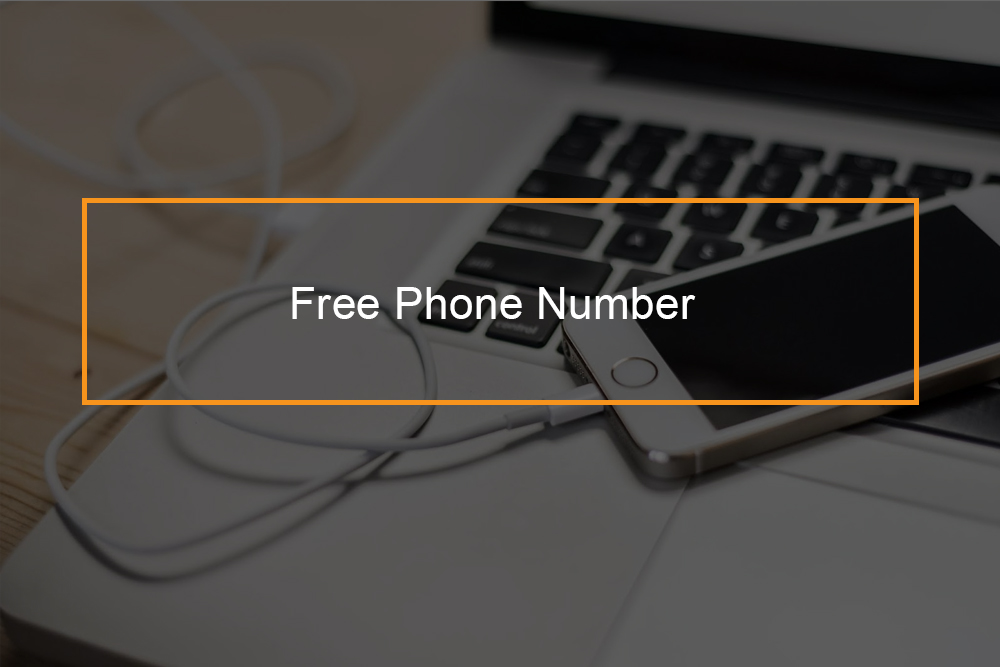 Yes, you can get a phone number for free if you know where to look. Often free numbers come in a package with other features. Usually, you get a phone number only when you pay for a phone landline service, when you activate a mobile phone or SIM card, or when you register for a Voice over Internet service. The phone number comes with the service.
Some services offer a second free phone number- one phone with two numbers. Your current number will work like before. However, you will have a second number available that you can share for things such as credit cards, bank accounts, and other departments to stay private or for work.
The free second number can be configured to go straight to voicemail or call your phone just like your mainline. You can also choose your preferable area code. Your extra number can be answered directly by YouMail, effectively becoming a dedicated voicemail mailbox, or you can configure it to forward calls to your cell phone when the number is called.
The importance of a second free number is to voicemail. It can also help you stay anonymous; You can easily separate personal calls from business calls on the same phone for efficiency. Generally, a free second phone number is great for anyone who wants privacy. It is also suitable for small businesses, freelancers and others who want two lines but only one phone.
---
How can I get a free virtual number?
Free virtual phone number
A free virtual number is a phone that customers all over the globe can use to call your organization at no cost to them. By activating a virtual number, you can expand your business presence to any one of the TollFreeForwarding 120 plus business-boosting destinations around the world. Because virtual numbers appear to have no difference with regular numbers to the caller, you can build the impression that your business has offices all around the world by activating a series of easy to use virtual numbers via TollFreeForwading.com.
To get started with a free virtual number today, all you have to do is sign on the TollFreeForwarding risk-free thirty-day trial. The trial allows full access to all of TollFreeForwarding easy to use business calling features, and will not cost you anything. Simply select the first location that you would wish to expand your business presence too. Choose a significant consumer hotspot, like London, Milan, Paris, or get your brand recognized in a fast-developing economy. After you have chosen your international business destination, TollFreeForwarding will have your new virtual phone number.
Free virtual phone number for WhatsApp
To get a free virtual phone number for WhatsApp, browse through receivefresms.com, and select a virtual phone number. The virtual numbers can be accessed and filtered per the country code. Therefore, you will find a number that is meant for the United States.
As you select a virtual number, you should key it in the needed fields. This will lead you to the SMS verification page. Then navigate to receive SMS online free and click the number you choose. All you should do is enter this WhatsApp verification code in the Verification page and validate your profile. This will complete the verification process and finish the procedure of installing WhatsApp without sharing your contact number. Sometimes, you may face technical challenges; in such a situation attempt with another number.
However, there are two significant risks of getting verification code via free numbers. First, someone else who has access to the same free number can be able to hack or steal your account this way. Secondly, with most accounts, when you use a number to verify it, that number now becomes assigned to your account. In case someone else selects to use the same number, or abuse it then your accounts will be banned.
---
How do I get a Google phone number?
Free phone number google
Google voice allows you to have a free phone number through which you can have several phones receive calls at the same time on an incoming call. This indicates that you sign up for free number from Google, and people ring that number, you can have your PC, phone and tablet all receive calls at the same time to ensure that you will not miss the call.
The best part is that with Google voice you get transcribed calls feature. Thus, you can read your voicemail rather than listen to it. You can also port your regular phone number to the Google Voice service.
Google Voice allows you to make free local calls within the United States to any phone number, such as business, other cell phones, and home phones. International calling is accessible, too, but you have to pay for it. 
Free phone number app
There are many applications that you can give you a real phone number that calls the app you install to your tablet or phone.
TestFree, TextNow, and FreedomPop are some examples. During configuration, you are provided a real phone number that other people can call you and that you can use to call other people. All calls are managed via the app, so you get to keep your real phone number, too. These applications and others also provide you text messaging features, voicemail options, and other phone-like features.
INum
The iNum project aims to provide one number for the world. Through region-independent numbers. It lets users establish a unified presence worldwide. 
iNum offers users with phone number with the +883 worldwide country code, a code that has been designed by the ITU. You can utilize a +883 number as a virtual number and be contacted via phone and another communication device anywhere in the globe, without having to worry about area codes and linked charges.
Free temporary phone number
Some sites and applications offer a free temporary phone number to receive SMS online and anonymously. Sometimes you can place calls with these numbers.  Temporary phone numbers are also known as disposable phone numbers, and they are not online for a long time. Some of the numbers can go offline after some days other numbers may work for some months. A good example of such a website is receivesms.org
The website allows you to use as many phone numbers as you want and you can receive as many SMS as you want. Receivesms.org offers you a temporary free number whenever you need a phone number for a website that needs an SMS/phone verification. 
The good thing about these phone numbers is that they offer fast SMS delivery are always free and privacy. The virtual numbers also have no limits on how often you are allowed to send messages to them. However, temporary phone numbers can not send text messages to other numbers. It is essential to know that all received SMS messages are visible for everyone. Every visitor on receivesms.org can read your text messages. Thus, you should not use this service to receive messages with personal data such as private phone numbers, passwords, or addresses.
---
How do I get someone's phone number for free?
How to get someone's phone number for free?
Today, you can check everything on the Internet. Several public records are accessible online, and all you have to do is find a way to get them for free. To check someone's phone number for free, look through the following websites.
Go to the website Pipl, and look for the person you need your contact. This website reports searching through the material on the Web that does not show on Google, Yahoo, and other search engines.
You can also search through open secrets, criminal searches, and the Federal Bureau of Prisons.