Genesys Contact Center Software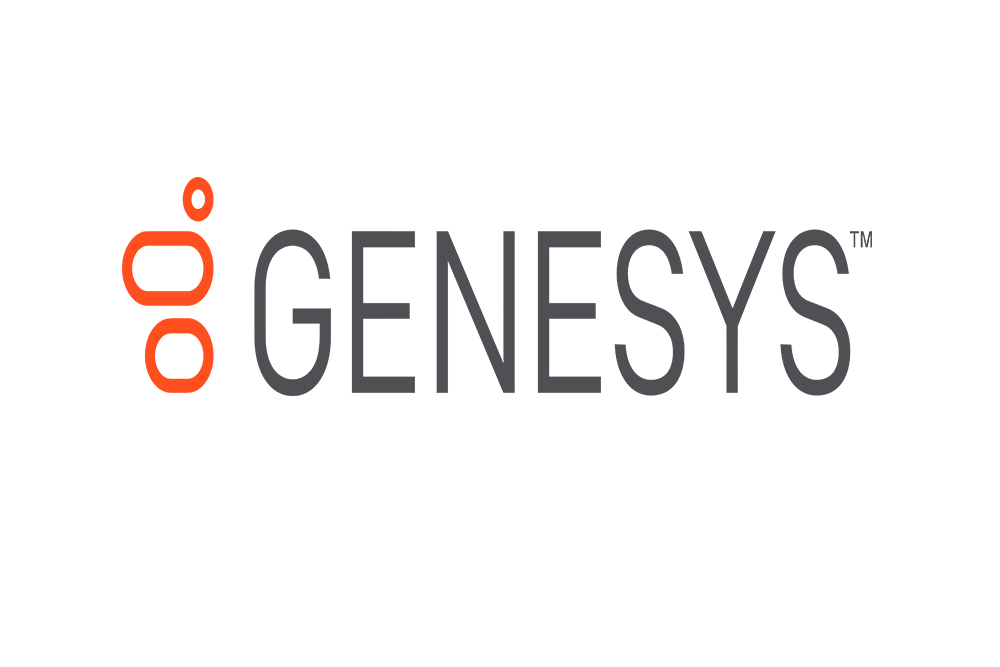 Genesys contact center is an omnichannel contact center solution designed for mid-size and big businesses. It offers automatic call distribution (ACD), multi-channel contact management, and computer telephony integration (CTI) and interactive voice response (IVR) within a suite.
Genesys is a tool that offers its users with improved call management, improved call routing capabilities to the appropriate resources and faster resolution of calls. They are designed with customer satisfaction in mind. Genesys delivers consistent and seamless contact management solutions that allow them to engage consumers across their journeys through multiple channels. The patented customer experience platform makes sure that customers get to interact with their clients on many touchpoints, enabling them to deliver customer support anytime efficiently.
Accessible both in the browser-based and on-premise deployment options, Genesys allows customer agents to tackle both outbound and inbound communications from multiple communication channels like email, telephone, webchat, fax, SMS  and video calls. With the assistance of ACD functionality, the application automatically routes consumer calls based on routing algorithms so that the queries reach the most right resources.
Another chief feature is the contact center virtualization, which enables users to efficiently schedule agents the whole contact center workforce based on their availability and skill set to offer optimal performance. Customized reports and dashboards assist in tracking contact center, and agent performance for users get an overall view of contact center activities across the various customer touch points.
---
Features of the Genesys contact center and their importance
AI-Based technology
When a client reaches out to your company- by digital channel or by voice, they expect a faster resolution on their problem. Applying AI-based technology, like chatbots and voice bots, you can offload many routine questions and conversations. Automating these tasks allow you to respond faster and more effectively any time the customer links, while still giving access to agents when escalation is required. The Genesys contact center platform works with AI  to capture valuable insights about your consumers whereas rapidly resolving their problems on the First Contact.
Screen interactions and automatically record calls features
You can use Genesys to increase your call center solution software to increase team effectiveness and better meet your business' SLAs with greater visibility into how your consumer service team controls individual consumer engagements. Genesys offers your business insights to improve quality and minimize time to resolution. With automatically record calls ability and screen interactions, you can use this information to drive individual and group improvement. Providing your workforce access to the right contact center tools assists them to remain productive, meet team performance metrics, and manage workforce planning tasks. 
---
Overview of Genesys features
Generally, there are Genesys has three plans. Below are the features that each plan comes with:
Genesys Premier Edition
Out-of-box customer relationship management (CRM) integration (Salesforce.com, Zendesk)

Intuitive and visual solution configuration

Bundled telecommunications services

Superior availability and reliability

Proven, global cloud Contact Center platform

Cloud-based deployment

Scales up to 250 seats
Genesys Business Edition
Outbound and inbound multi-channel support, including chat, email, mobile, and advanced self-service channels.

Voice over Internet Protocol (VoIP)Gateways, SBCs, and handsets available

No software installation

Eliminates server hardware procurement cycle

Rapid deployment

Pre-integrated hardware appliances for on-premises deployments

Ease of deployment through the cloud, on-premise, or hybrid cloud helps you get up and running faster

Best-in-class routing using full context delivers an optimal customer experience with the lowest cost

Analytics options and pre-configured routing for rapid deployment and lower cost of ownership

Meet your consumers' expectations for a consistent experience over the channel of their choice

Market-leading all-in-one Genesys Platform consolidates the multi-vendor Contact

Scale up to 1,000 seats

Support for growth while protecting your legacy investments

Local telephony connection delivery model

Workforce Optimization including Workforce Management

Real-time performance and operational monitoring and analysis
Genesys Enterprise Edition
Support connections to ERP, customer relationship management, ERP  BPM systems

Boundlessscalability across geographies to meet the needs of a large and dispersed enterprise call center

Advanced third-party integration to protect legacy investments 

Advanced capability customization to meet your distinct needs

Flexible deployment for hybrid, cloud or on-premises cloud configurations

Built-in support for remote and branch staff to span regions and geographies

Workforce, analytics, integrated self-service, and back-office optimization for peak performance

Cross-channel data services offer context to achieve optimal customer experiences

Total customer experience capabilities for a complicated, cross-channel enterprise contact center, supporting unlimited agent deployments and global reach

Scale up to unlimited seats
---
Overview of Genesys Benefits
Genesys is built to offer users the tools and functionalities that enable them to deliver the ultimate consumer support experience. Established in the Genesys Customer Experience Platform, customers can provide the best and optimal journey for every consumer with no hassle and with less cost. Some of Genesys benefits include;
Design and manage customer experience and journey right from the get to attain desired outcomes

Orchestrate the steps before, during and after each consumer interaction

Get more proactive in engaging consumers to remain consistent in offering and seamless customer experience

Seamless and smooth transitions across many touchpoints and interaction

Collect insights from successful and unsuccessful customer journeys and analyze data from third-party software to derive through and detailed evaluation

Use ClickToCall in your mobile bank app so that you can easily connect with your customer representative without waiting in the queue for a long time. It will also help to reduce the average waiting time and increase service level. Support team, particularly, e-services segment of support which offers an instant solution and detailed information for the specific issue.
---
Is Genesys good for your business?
Genesys pricing plans are available only by quote. One can contact Genesys directly for pricing details. Generally, every enterprise is different and can call for a specific kind of call center application that will be designed for their business kind, size, and type of clients and staff and even particular industry they support. It is not wise to count on finding a perfect service that is going to work for every company despite their background. It might be a good plan to go through free Genesys reviews first and even you should what the service is supposed to do for your company and your employees. Do you need an easy and straightforward service with just basic features or will you use the advanced functionalities required by pros and big companies? You should also know the particular features that are especially practical for your business. In case you ask yourself these questions, you are going to tell if Genesys is suitable for your business.
Genesys contact center software user satisfaction
When deciding to buy customer support software, it is essential not only to see how experts assess it in their reviews but also find out how people and companies that apply the software rate the product and if they are happy with it. Most users online are satisfied with Genesys contact center software. Some users say that Genesys is a right partner that concentrates on end customers CX  and business and that it should work with any company. A Genesys software user on peer review page said that his company has been using Genesys IVR for enhanced capabilities to design dynamic IVR functions and powerful routing capabilities for voice and nonvoice media channels.
On the negative experiences, some users claimed that Genesys documentation could include more specific information about deployment, installation, and administration. These users wish new documents notes should consist of the previous DOD information. Sometimes, users cannot find useful information in the new document because it has been deleted.