Cloud-based enterprise for small businesses
Cloud-based computing/Software as a Service (SaaS) grants users access to software applications that run on shared computing resources, for instance, disk storage, processing power, and memory. This process is done via the internet. The computing responses are maintained in remote data centers dedicated to hosting various applications on multiple platforms, which means that users are granted access to Enterprise Resource Planning business applications via the internet via the Cloud ERP. The ERP Software then integrates and automates the essential operational and financial business functions to provide a single data source, such as supply chain management, inventory, and order. At the same time, it aids with distribution, procurement, production, and fulfillment. 
Computing resources are usually leased by the month instead of being purchased outright and maintained on-premises; thus, the upfront costs for a Cloud ERP are much lower. Also, companies are granted access to Cloud ERP's business-critical applications at any time from any location. 
There are some significant differences between Cloud ERP and On-premise, including, firstly, the physical location of the Software. Secondly, the Cloud is especially valuable to SMBs (small and mid-sized businesses) since it provides access to critical full-function applications at relatively reasonable pricing, especially without any upfront expenditure for any software and hardware required. Choosing the correct cloud provider can quickly scale your business productivity as the business grows or you add a new company. 
Table of Content: 
What are the components of

Cloud ERP Software?

Basic concepts of Cloud

Enterprise Resource Planning.

Cloud ERP vs

.

On-Premises ERP

: Why choose Cloud?

Types of

Cloud ERP Software

: The right ERP system for your business

Benefits of Cloud ERP

: How our solution will bring value to your company

Cloud ERP Solutions available.
What are the components of Cloud ERP Software?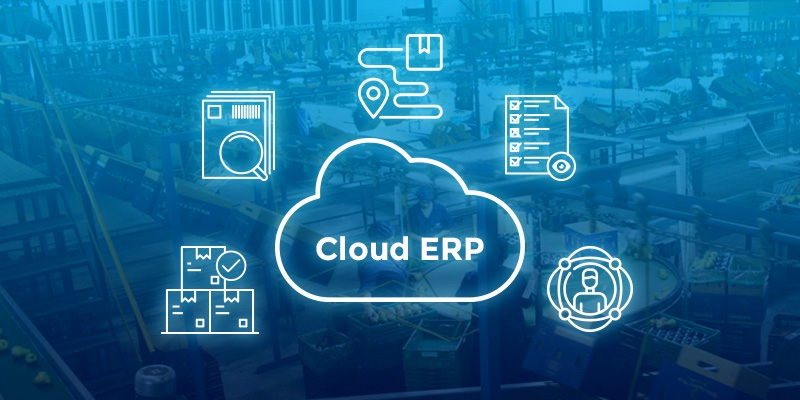 All Cloud-based ERP Software provides core accounting and financial functionality. Organizations choose to implement the modules or applications suitable for their business needs and the type of industry they are categorized in. The available Cloud ERPs modules include: 
Financial  Management

; Accounts

payable

&

Accounts receivable

 

Performance Management

;

Dashboards

Customer Relationship Management

(

CRM

)

Talent management

Order Management

 

Procurement 

Business Intelligence 

Data Management

Supply Chain Management 

Inventory Management 

Forecasting

; Sales & Distribution, Material Requirement Planning (MRP)

Human Capital Management

(

HCM

) and/or

Human Resource

Management Software (HRMS)

Risk Management

Projects Management
Basic concepts of Cloud Enterprise Resource Planning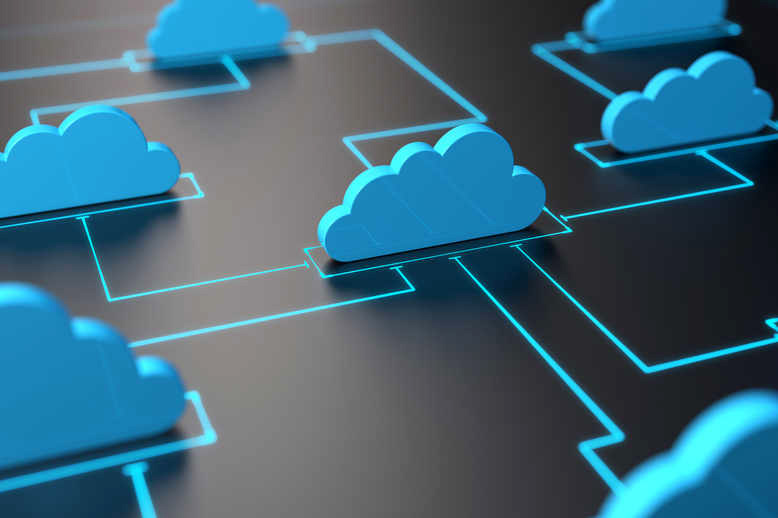 As a business owner looking to invest in a Cloud ERP system, it is vital to understand the basic concepts associated with Cloud ERP as we delve deeper into the topic. 
Cloud-based ERP

– This is an

Enterprises Resource Planning

software

hosted offsite on the ERP vendor's server. The server is provided as a service and accessed via a web browser. 

On-Premise ERP

– In this case, the

Enterprise Resource Planning

Software

installed locally on a business's computers and servers will be managed by an internal team or contracted IT staff. The Software and all associated infrastructure are managed, stored, and maintained in-house by the company. 

Hosted ERP – A business employs a hosting company or hosting provider who manages

ERP software

deployment and the associated infrastructure. Hosted deployments are generally used when a company desires to outsource IT operations. While this type of setup affords some cloud benefits, it is not an actual

SaaS ERP

(as a Service) model. 

Deployment Strategy –

ERP Software

can be deployed on-premises/ hosted on private servers or purchased in an 'as a service' model. Typically, Cloud ERP functionality can be delivered faster, though, in both instances, companies require to set aside some time for planning, data migration, staff training, customization, and configuration. 

End-to-end Security – This is an encrypted and secure connection between a

Cloud-based ERP

vendor and their customer. 

Subscription Licensing – A business will opt to pay a fixed subscription fee at a specific cycle, be it an annual or monthly payment, utilize the Software. The fee paid usually will cover software maintenance and

upgrades

. Charges may be per-user or per organization utilizing the Software. 
Cloud ERP vs. On-Premises ERP: Why choose Cloud?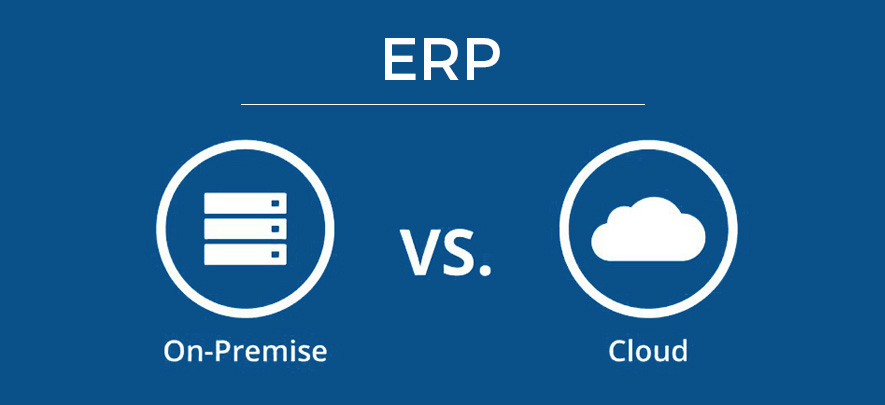 From the breakdown provided above, a question arises, if on-premise ERP Systems and cloud-based ERP provide close functionalities, why should you choose the Cloud? 
On-Premise ERP
Cloud-based ERP

The Software will be installed by your company's IT staff or a managed service provider. 

Your business licenses the core software platform

upfront

and then buys or leases the enterprise-grade servers. 

Businesses that utilize on-

premises ERP

incur further costs for the maintenance, supplementary Software, troubleshooting, customization, and updates. Additional costs also emerge from security and antivirus software, as well as storage and server backup systems.

 

The Software is hosted and managed by the vendor. They provide the

Software as a service

via the internet. 

The vendor is also responsible for the application, data storage, the underlying

operating system

, the physical

data center

infrastructure, servers, and the installation of security software and features updates. This is because the software run's on the vendor's

cloud platforms

.

Types of Cloud ERP Software: The right ERP system for your business
Cloud ERPs are not the same; for instance, some legacy ERP vendors have opted to retrofit their software to run from their internet-connected data centers. If you opt in to these ERP Systems, then you may miss out on the full benefits you are afforded by using Cloud-based ERPs. For example, simplified upgrades or the strength of the cloud data center model, where there are massive pools of computing resources supporting applications versus dedicating infrastructure to individual software components. 
There are also various types of Cloud ERP Software, including:
Multi-Tenant SaaS

– This is a single version of the

ERP Software

and its associated infrastructure that serves multiple organizations. However, even though the organizations are utilizing the same software hosted on the same server, each company's data is inaccessible to the other.

True

Cloud

ERP systems

are usually Multi-tenant

Saas

. 

Single-Tenant Saas

– This is a single version of the

ERP Software

and its associated infrastructure that serves a singular organization. In this case, The vendor will host the organization's data on a private server running a unique software instance. Some

Cloud ERP Vendors

may give their users the option of either running a private or shared instance. 

Public Cloud

– This is a software whose

cloud computing

services are utilized among multiple organizations while owned by a service provider. Despite the shared access, each organization's data is private and inaccessible to the others. Public Clouds include the following

ERP

cloud services

; Amazon web Services,

Microsoft Azure

, Oracle Cloud, and Google Cloud. 

Private Cloud

– This is a private software that is not shared with any organizations. 

Hybrid ERP – Just as the name suggests, this software combines the

on-premises

Software with

private cloud

or

public cloud

for computing, services, and storage purposes. 
When choosing the right ERP Clouds for your business, it is important to be wary of older applications that have been retrofitted for cloud deployment. To avoid this, ensure your software is web-based and True Cloud. True Cloud applications have no app code on the user device other than a browser. 
Benefits of Cloud ERP: How our solution will bring value to your company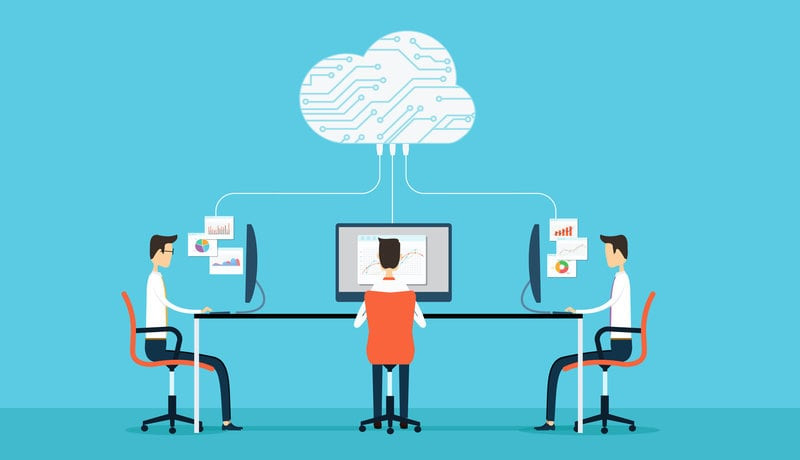 Overall reduced costs from the lack of

upfront

infrastructure and

operating costs

– One of the biggest

benefits of Cloud ERP Solution

that you will face as a business owner from the

ERP implementation

stage is

lower costs

. When you choose an

on-premise ERP

, your business incurs

upfront

costs for the following; database creation, IT Staffing, purchasing servers, initial implementation, security, and backup. An

on-premise ERP

Solution means that the company will run into additional costs when dealing with maintenance,

upgrades

and updates, specialized in-house or on-call resources. When accounting for all these costs, it is not surprising that Cloud ERPs typically cost 30% less than

On-premise ERP

s. Vendors take on the hosting and maintenance of the software on their servers; hence businesses will avoid

upfront

infrastructural costs and any additional costs relating to updates, security, or maintenance. These reduced costs mean that your business generally has better

cash flow

than a business implementing an

on-premise ERP

.
The Implementation Speed of the

Cloud-based ERP

vs.

On-premise ERP

– One of the biggest challenges a business will face with any new ERP Solution is the implementation time. This is because it can directly affect the business downtime and time to value. Typically businesses do not finish implementing by the projected time. Businesses are usually able to get up and running faster when they are introducing a

Cloudbased ERP System

. This could be because the cloud-based system, unlike the

on-premise ERP

, does not require the selecting and setting up any equipment or hiring and training of IT Staff. 
Cloud-based ERP

softwares

offer their users

real-time

accessibility –

Cloudbased ERP Software

users are granted access to business information in

real-time

from any location and device. Thus it ensures that employees across the organization are working with similar data, regardless of the business unit or location, to make decisions confidently and quickly. 
The

Scalability

of your business – As a business owner, it is easier to scale your business without thinking about additional servers for more users, locations, or subsidiaries. A

Cloud-based ERP

grows alongside the business. Without adding more hardware, your organization can start from the basic core functionality and add on as needed. Cloud ERPs also grant users across the globe access to business information simply via an

internet connection

. Local servers are unnecessary as the company grows via acquisition or merger; new units can quickly be placed online. Typically a Cloud vendor will own

data centers

across multiple locations to ensure their users are provided with quality and reliable service. These standards are much higher than what a business would be able to provide for itself and facilitate a better

user experience

. It also makes the

profitability

level of the cloud-based ERP higher. 
Cloud-based ERP

s are customizable and agile to fit your

business needs

. A

Cloud-based ERP

is easily customizable during the initial stages and as the business grows and evolves.

On-premise ERP

s can also be customized, but it is important to note that this is done with current Software, and it can prove difficult to replicate in future Software. This is particularly true if The company did the customizations in-house. This is one of the reasons why some businesses will choose not to

upgrade

or update their

On-premise

ERPs, instead choose to run outdated technology.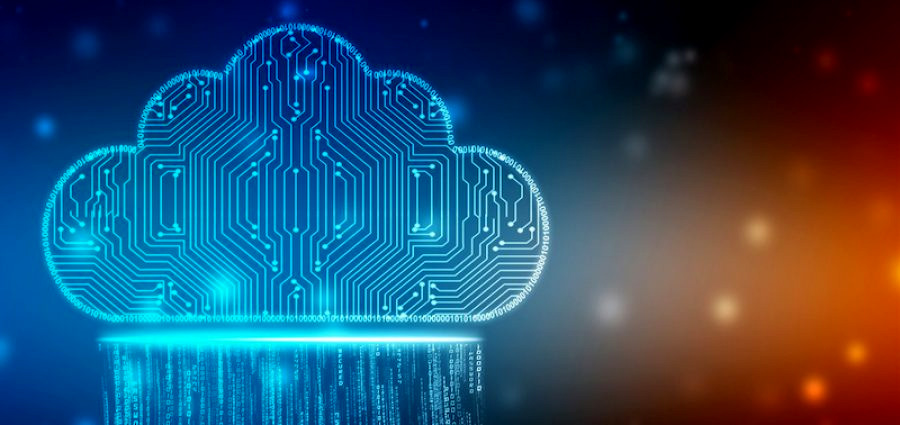 Additionally, Cloud ERPs tend to integrate better with other cloud-based products; thus, new modules can be added to your EPR system with no downtime or purchase additional hardware. The agility granted by the Cloud-based ERP allows your business to be proactive instead of reactive. You can adjust faster to consumer trends, industry changes, unforeseen circumstances and provide the customer experience your clients need. 
The Cloud ERP Vendor handles

upgrades

– Vendors will typically manage all the system updates, and

upgrades

on an ongoing basis, keeping up with the unfolding business needs. At the same time, ensuring users utilize the most up-to-date technology. To

upgrade

and update your

on-premises

ERP

requires time and may involve outsourcing contractors to oversee the process. Businesses that utilize Cloud ERPs avoid all the issues mentioned earlier, as updates can take as little as 30 minutes to be concluded and usually occur during off-hours. 
Cloud ERPs offer storage resilience and access – When dealing with an

on-premise

system

if the hardware fails, the business then spends a considerable amount of time and funds transferring their data to a new storage system. On the other hand,

Cloud-based ERP Vendors

house data in their

data centers

; this information is often redundant and geographically dispersed. This setup helps them make business information and data available to you via the internet. This is an essential consideration as jobs are jobs and operations transition online and organizations seek to

streamline

and

automate

their

business processes

. 
Cloud ERP Vendors

offer better security, compliance, and disaster recovery than what most businesses can afford. It is understandable to be wary of relying on an external vendor to safely house your company's business data. However, it is important to consider that most

Cloud ERP Vendors

may offer better security and compliance than your company can afford. You are also assured that your data is always backed up. Additionally, vendors are ready with planned and thoroughly practiced disaster recovery procedures. Your

cloud-based ERP provider

will offer you enterprise-grade security and end-to-end encryption. It is important to note that companies are held responsible for the identity and access management of the Cloud ERP users and securing devices such as

mobile devices

and PCs. 
Cloud ERP Systems

provides an

intuitive user experience

. cloud-based ERP is utilized to reduce the confusion and complexity of the applied applications and how they look on screen. Current generation

Cloud ERP systems

have

user interface

technology and

workflows

which grant role-based designs to individuals. 
Cloud ERP Solutions Available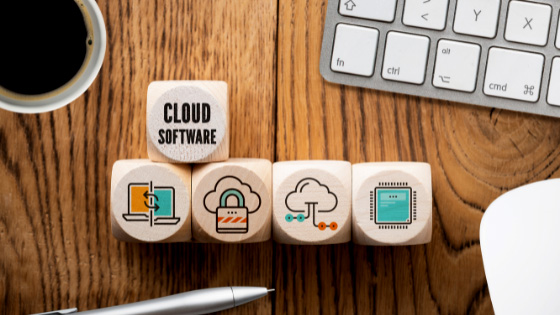 Some Enterprise Resources Planning (ERP) software solutions available include: 
ERP Solution Provider: 

Cloud Solutions Software:

Oracle Corporation

Oracle ERP Cloud

NetSuite 

Oracle NetSuite ERP

 

Acumatica

Acumatica Cloud ERP

SAP

SAP

ByD (

SAP ByDesign

)

SAP S / 4 HANA Cloud