Features and Functions of predictive dialer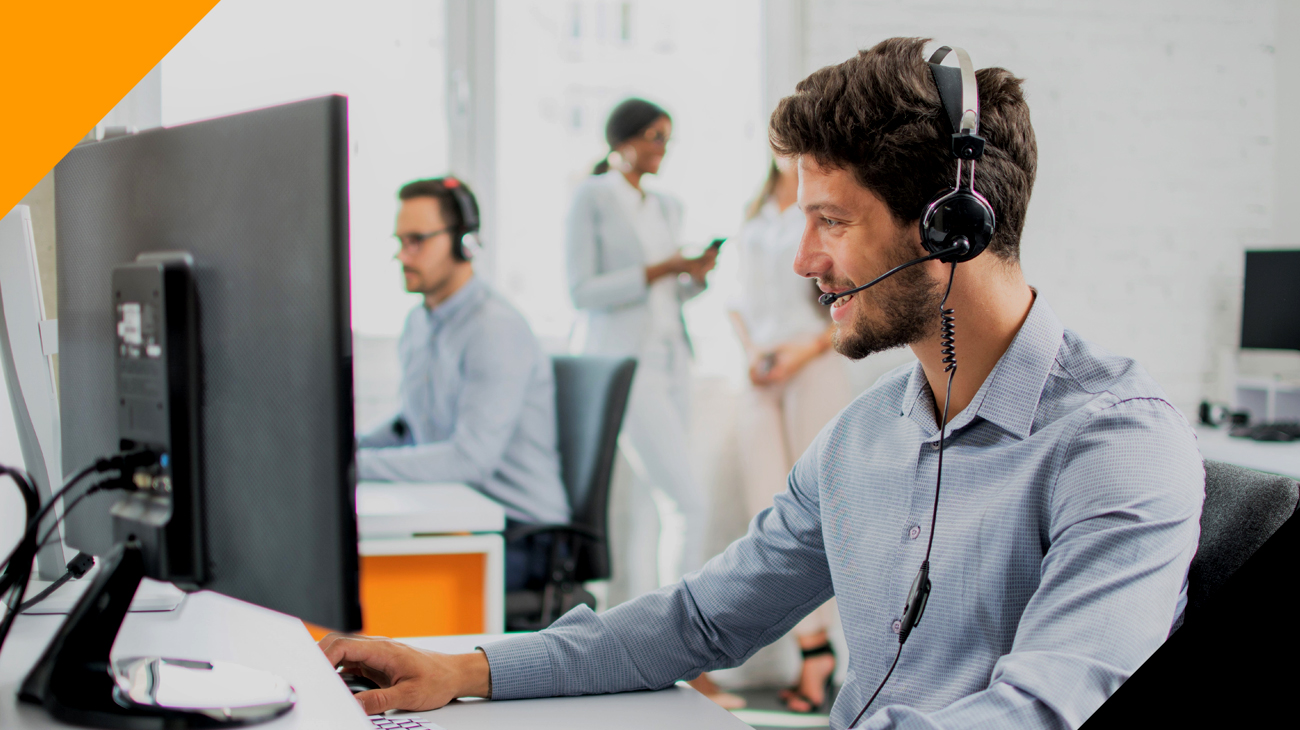 How do predictive works
In today's fast-paced business world, effective communication is a cornerstone of success. Companies across various industries are constantly looking for ways to enhance their communication strategies, particularly when it comes to reaching out to customers, clients, or prospects. One valuable tool that has emerged to address this need is the predictive dialer. But what does a predictive dialer do, and how can it benefit your organization? Let's explore the capabilities and advantages of this technology.
What is a predictive dialer?
Predictive dialer software provides an intelligent dialing system which streamlines and speeds up outbound calls. Predictive dialers operate by anticipating call center agent availability by automatically calibrating dialing speed and connecting agents with live prospects, not calling tones and voicemails. These dialers are commonly employed by lead generation and sales teams that require effective high-performance, outbound call performance.
Predictive dialers are made to reach the largest number of people within the shortest time. The most effective predictive dialer systems of today make use of advanced algorithms to help call centers that handle high volumes of outbound calls to reduce wait times, maximize talk time, and result in higher conversions
What does a predictive dialer do?
What does a predictive dialer do? Predictive dialers dialed calls at an established rate or in accordance with variables like agent availability or the duration of previous calls. After calling the number it "listens" for an answer. The ring will be passed to a live person in the event that a live person is available to answer. This ability to listen allows the dialer to filter out calls that are signaled as busy signals or are received by voicemail systems, fax machines and answering machines. A predictive dialer can be particularly effective when it is paired with precise answering machine software, which increases its ability to differentiate between live and voicemail customers.
What is predictive about predictive dialers?
There are many definitions of how predictive dialers operate based on algorithms that account for the average call duration and the past results of the dialing list, the length of time required for an answer to a call and many other aspects. As time passes, and increasing numbers of calls are received on the dialer, it gets better at predicting the time and the number of calls to make.
The dialer improves the chances of connecting with a live person each time by dialing several numbers at the same time. Since multiple lines are dialed simultaneously Predictive dialer systems generally assign four or three lines for each agent. The dialer reduces and/or boosts the volume of calls concurrently, based on the amount of calls that are dropped you want to keep.
What Are the Major Uses of Predictive Dialers?
Predictive dialers don't work for every call center. They're the most aggressive type of outbound dialer available. For certain call centers, connecting with contacts using a predictive dialer is like chasing rabbits using the help of a bazooka. They're great for the following functions:
Collections Predictive dialing was developed in the collection industry and while a lot of contact centers are shifting to multi-channel operation, there's no likelihood that a customer will respond to a Facebook post or text messages. If you're a collection agency, search for features that are specific to your industry like vertical dialing.
Billing: Predictive dialers could be used to inform your customers that they are not paying invoices.

Telemarketing: Although the DNC Registry places limits on the use of dialers to promote telemarketing, they could also be used to help with this because of the frequent busy signals, hangups and so on. even when the contacts don't expect calls.
What are the Limits of Predictive Dialers? 
The delay we talked about in the past is a significant obstacle. Have you ever answered a telemarketing phone waiting for an extended time before someone actually responds in a "Hello?" Perhaps you've already begun speaking, but the agent interrupts you by using the script.
The reason for this is this because predictive dialers can only make calls live, which means they "listen" for a human voice before transferring your call out to an agent. This is obviously a problem for your customers, and you must ensure that you're not contacting your most important leads using predictive dialers.
Different kinds of auto dialers do not offer this functionality, and connect calls with no delay. If being courteous to your customers or leads is more compatible with your company's goals, then consider a traditional progressive dialer or a preview dialer.
The efficiency improvements you can get from a predictive dialer depend on how big your center is. If you have only two people working, it's not going to make sense to invest in the latest technology to predict the time they'll end their calls.
It is necessary to have at minimum 8-10 agents in order to reap the benefits of predictive dialers.
In addition, predictive dialers dramatically increase the likelihood of causing annoyance to the general public. Check to see if you're in compliance in accordance with the Telephone Consumer Protection Act if you're inside the U.S., and check local regulations and laws in case you're not. A lot of countries have strict restrictions regarding the usage of dialers, especially predictive dialers.
What are the benefits of a good predictive dialer system?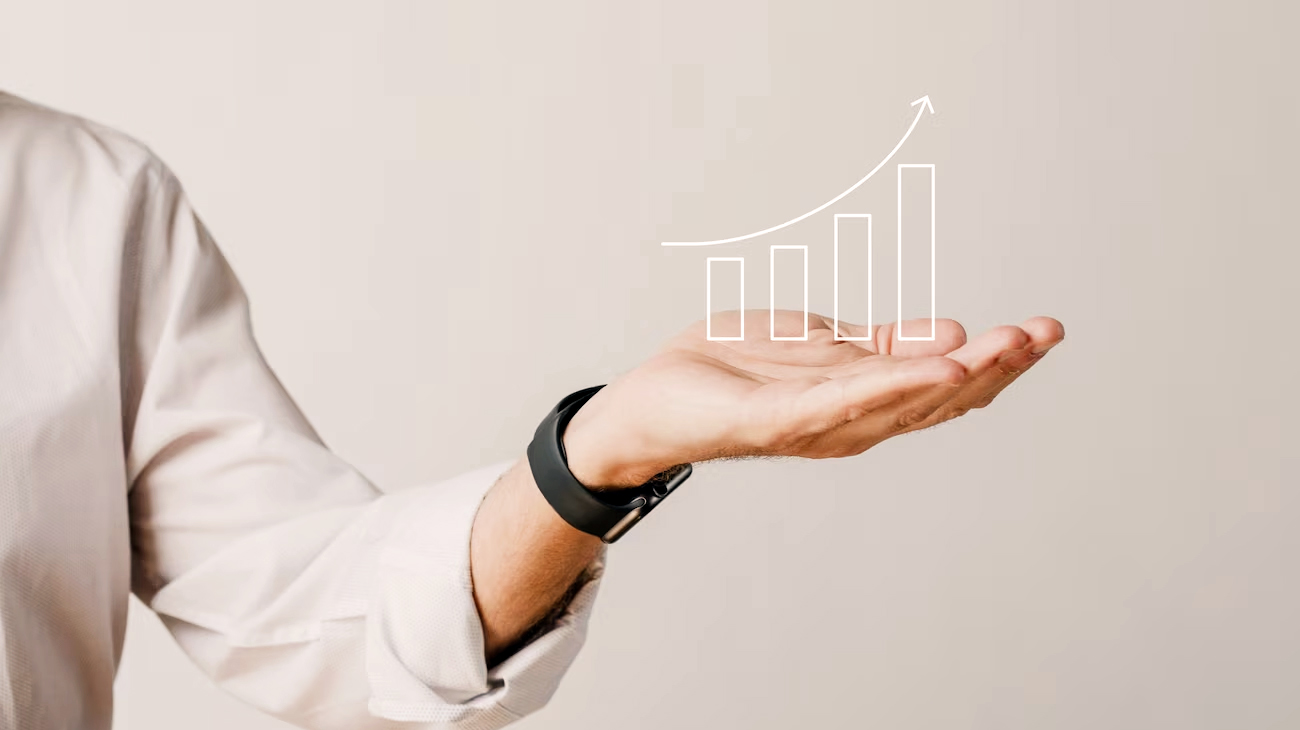 If your company uses outbound telemarketing to create leads or increase sales, it's time to implement an automated dialer. Why? Because this technology for call centers automated outbound dialing. However, unlike other dialers which bombard customers with pre-recorded calls, the predictive dialer communicates live with real-time agents employing algorithms to determine the time when the next number will be dialed. This way your employees and your customers will wait around. You can increase your contact rate while reducing downtime for agents.
But that's not all the benefit of utilizing automated dialer technologies. These are the most effective five ways it can help improve the efficiency of your call center and how the top technology is distinguishing themselves from other solutions.
Increased efficiency leads to increased sales
Hitting sales targets is the number-one priority for all call center representatives and managers. But when you're using out-of-date technology, meeting those quotas is almost impossible. Dialing speeds and lines are capped, and when agents are looking at call sheets and keying in sequences by hand, the odds of making a mistake — whether punching the wrong number or calling the same customer twice — skyrocket. Therefore, it almost goes without saying that the greatest value-adds of a predictive dialer are speed, volume, and accuracy.
With the power of automation on their side, agents can concentrate on having conversations with customers rather than listening to busy signals and voicemails.
Since many people prefer to communicate by text and tend to disregard unknown numbers, placing multiple calls simultaneously is the best and only way to keep contact rates high.
Machines can't replace people — any business that's tried to boost sales with robocalls knows this — but they can eliminate costly errors that harm the agent and customer experience.
Superior customer service for stronger leads
Whether you want blended inbound and outbound channels or not, predictive dialer technology can do wonders for customer service, satisfaction, and conversions. That's because the best predictive dialer solutions are software-based rather than hardware-based, meaning they can integrate with (CRM) to improve lead targeting. With lead data and status added directly into the CRM system, as well as customizable priorities and queues for your calls, you can connect the right agents with the right customers at the right time. But there are additional features on the market that can take this a step further:
Some CRM integrations can automatically embed up-to-date lead data within dynamic scripts, so that agents can have confidence they're sharing the most recent and relevant information.
When making nonstop outbound calls, there's no time for manual logging; that should be automated by your solution, delivering detailed metrics and stats for agents, campaigns, and more.
Customers are more likely to respond positively to calls from local numbers, meaning that caller-ID proximity matching is a small but impactful value-add that your predictive dialer should include.
A significantly lower total cost of operation
Without modern solutions optimizing your call center, challenges abound. Legacy infrastructure, landlines, and a Private Branch Exchange (PBX) system all cost money to maintain. Not to mention, scheduling lacks structure and cohesion. With legislation surrounding contact rates, the only way to reach a sufficient number of customers is by hiring more sales reps — which few call centers can afford.

With that in mind, the best call center improvement you can make is switching to a predictive dialer that's cloud-based. As mentioned before, it significantly boosts efficiency, which means it also significantly reduces costs. And we all know that less manual entry, less human error, and less downtime leads to more savings. The overhead costs of maintaining legacy, on-premises hardware are simply too high, especially when there are such effective software-based alternatives.

Another benefit that can't be overstated is compliance. One of the largest costs a business can incur is a fine when a call center inadvertently breaks consumer protection rules. An automated predictive dialer tool lets you cross-reference do-not-call (DNC) lists and add custom filters that keep you in step with complex and changing regulations.
Scalability according to your business needs
It's impossible to mention cloud computing without talking about scalability. Across all industries, organizations are migrating their data to cloud-native platforms, allowing them the agility and flexibility to adjust operations based on their objectives, capabilities, and resources. This is critical for call centers, which frequently need to increase or decrease agent capacity on short notice.

Just as important is the ability to streamline processes. Having a complete call center technology stack — including both a web-based predictive dialer and a built-in CRM — means your agents and managers no longer have to navigate across multiple tools, platforms, and systems.

On that note: when investing in a call center solution, choose one that comes ready to deploy, with no downloads or integrations required. The whole purpose of a predictive dialer is to reduce complexity, and that means you shouldn't be implementing new infrastructure that you'll need an IT team to manage down the road.
Empowering agents to work from anywhere
In case you need another reason to consider moving to the cloud, look no further than the dramatic shift that's taken place over the past year. Distributed workforces are here to stay, and like all businesses, call centers need to be able to function remotely. A cloud-based predictive dialer and CRM empowers your agents to stay connected — and productive — from any location.
Bear in mind that the predictive dialers making the biggest impact for telemarketers are those with VoIP and a webphone, so that agents can place calls anytime, anywhere, with no extra costs or downloads. In fact, they technically don't even need landlines or cell phones.A strong call center improvement strategy starts with adopting a technology stack that checks all the boxes. That's exactly what ReadyMode delivers. It not only enables your sales teams with a best-in-class, all-in-one solution that includes a predictive dialer, ACD, and a CRM, but also ensures top-of-the-line engagement opportunities and experiences for your customers and leads.Even better, you're not just getting a solutions provider — you're getting a partner. The ReadyMode team works alongside you to customize a solution that does what you need it to do, and scales how you need it to scale. As you convert more leads, close more sales, and maximize your growth, you have a team of passionate professionals supporting you at every stage of the journey.
What to Look for in a Predictive Dialer that Will Drive Productivity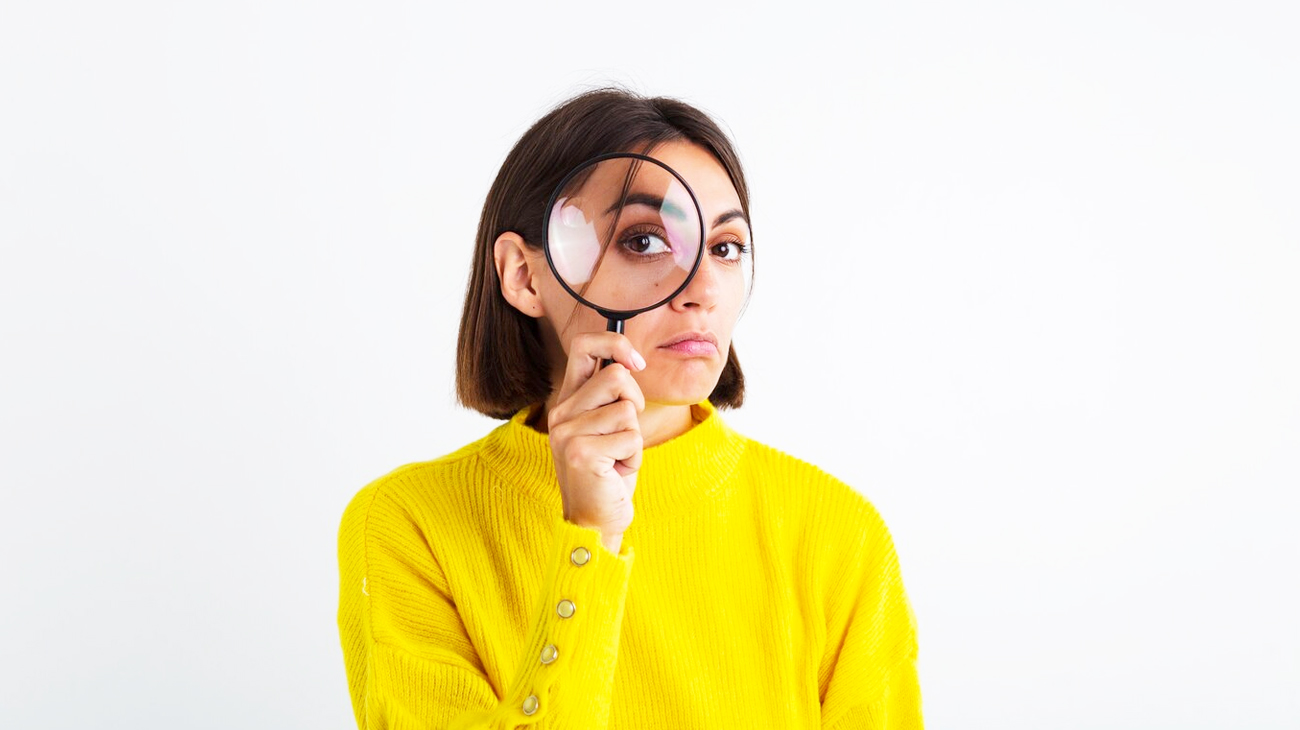 It's certainly not enough to be aware of how predictive dialers work. You must be aware of what you should look for when deciding on the software for predictive dialing which is best for your business. There are a lot of choices available on the market.
If you have a high volume called outbound, you should look for a system that has the capacity and features that will aid you in reaching your objectives and boost return on investment. There aren't all predictive dialers that perform similarly. Therefore, if you're searching to find a pre-programmed dialer system that will yield the most effective performance for your company's call centers, be sure to look out for these essential capabilities and options.
Scalability: Selecting the best predictive dialer isn't only about what you're currently using it for. It is important to think about the potential growth of your business. When you are building the effectiveness of your lead generation and sales team, you'll need an efficient system that is able to handle the addition of an unlimited number of agents. The system is also well-equipped and has expertise in supporting the rapid growth of the call center operation.
Compliance Support: Outbound call center regulations are extensive and extend well beyond the DNC issues mentioned in the previous paragraph. Since regulations and rules are constantly changing It is crucial to ensure that when you select the right predictive dialer to assist you in increasing the number of contacts you make, be sure that the dialer is in compliance.Particularly in highly regulated fields like solar energy or insurance the use of an automated dialer that can route leads automatically to agents located in the appropriate states, or who have the appropriate license is essential. It is also recommended to consider a dialer that has features like dynamic scripting, which provides agents with specific scripts for each state which can be tailored to keep them informed and up-to-date with TCPA regulations.
Real Time Data Analytics: You must know the way that leads and lists in your predictive dialer are doing so you can make informed choices during the course of your day. With automated report on call center operations, you'll know the number of calls placed, as well as their outcomes.
Technical Support: When selecting a predictive dialer software be sure to check with your prospective provider for prospective predictive dialer partners are accessible and able to offer technical assistance in the time your company requires it the most. Check out self-help options available to gain an idea of how committed each company is to providing the necessary assistance.
Lead Management Automation Tools: Maintaining a track of sales and leads isn't just about making more calls. It's also about making the most relevant people at the correct moment with advanced lead management tools that let you monitor and improve your marketing campaigns. Include call cadences in your dialing campaigns, which include intelligent redial/recycle algorithms and custom automation of scheduling, outreach and other activities across a variety of channels.
Third-Party Integrations: Discovering the latest predictive dialer does not suggest that you should eliminate your entire sales system. Consider the ease and accessibility of integrating third-party services into your dialer software. Find out if the tools that you are already using, such as CRM leads, lead tracking, or lead optimization platforms can be connected to your potential dialing solution.
---
Frequently
Asked Question
What is the difference between Predictive dialer and vs Progressive dialer?
Predictive Dialer: A predictive dialer is an automated calling system that uses complex algorithms to predict when agents will become available and dials multiple numbers simultaneously. It aims to maximize agent productivity by connecting them to live calls, adjusting call pacing dynamically.
Progressive Dialer: A progressive dialer is also an automated system but operates differently. It dials a single number when an agent becomes available, ensuring that agents have a live call ready to handle as soon as they are free. This method eliminates agent downtime and is often used in customer service-focused operations.