Is Skype a VoIP service?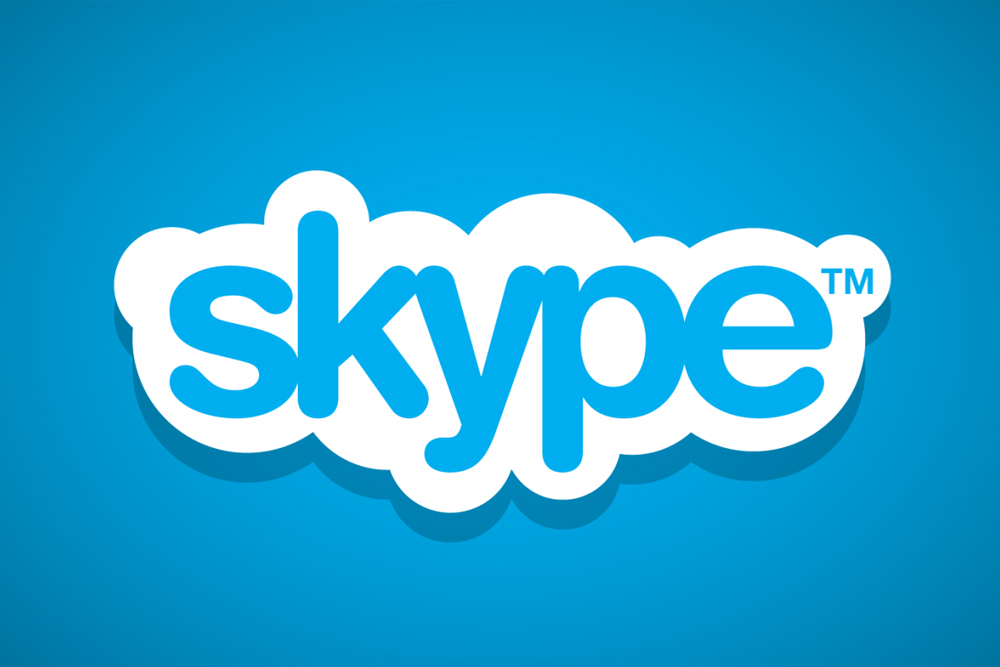 To answer your question if Skype is VoIP, I will give you a straightforward- yes. Skype is mainly a VoIP service, which also provides VoIP app. To be able to use Skype's service, you must install Skype's VoIP app on your computer, tablet, or phone. 
Skype is one of the most extensive VoIP services in the world. Anytime more than 5 million people are using Skype to send and receive calls, conduct video calls, instant messaging, and even share documents. Skype is widely known as a VoIP software application that enables people to make free or low-cost calls across the Internet to other Skype users, their cell phones, or VoIP and PSTN lines.
---
Can I use a VoIP phone with Skype?
How Skype works technically?
Skype is the best, even though by no means the only, VoIP phone system. You can call any user just by keying in their Skype username. Alternatively, you can use Skype pop-up keypad to make calls to any phone, anywhere in the globe, using the normal telephone network (PSTN).
Skype is a proprietary VoIP system applying its protocol based on peer to peer (P2P) networking; mainly, it functions by building ad-hoc, direct communication between two computers on the Internet in the same way to file-sharing systems like KaZaa(developed by Janus Friis and Niklas Zennstrom, the same people who founded Skype). Besides a logon server that grants access to the network, assigns unique usernames. 
Skype is entirely decentralized and distributed – there is no centralized, skype control system. At any given moment, there are about 100 million Skype users logged on globally. When you sign on Skype, your computer becomes one mode in a global network of equal peers. Every Skype user runs a piece of software known as a client that enables them to send messages to other Skype users, send files, play real-time games, and make calls. Every client becomes an active part of the network as a whole to find and route traffic to other users. Within the bounds of the network, some of the users with the highest bandwidth and the best connectivity, known as supernodes, acts as traffic hubs. The network as a whole is designed with supernodes which are connected, with every supernode linking to many ordinary nodes.
Contrary to other instant messaging programs, like Yahoo, AOL's AIM, and Microsoft Live Messengers, Skype is more adept at communicating via firewalls by random choosing the ports it will use. As a consequence, it is challenging for system administrators to detect and block skype than traffic between other internet chat programs. Skype also uses encry[ted communication between peers, which also makes it very safe and comparatively hard to random eavesdroppers or law enforcement agencies to monitor.
Advantages of using skype for business
Skype is extensively known as a software application that enables you to make free or low-cost calls over the Internet to other Skype consumers. Generally, Skype can benefit a business by:
Skype makes communication easy, simple and cost-effective
With Skype, you can send and receive faxes, collaborate and share documents, conduct video calls, and send and receive instant messages. 
These services make skype a complete communication service for any user- if you are using it for professional or personal use. Besides, since Skype is a software application, it can be accessed through several devices. This enables Skype to be used anywhere in the world as long as there is an internet connection, and you can access your Skype account from other computers, your laptop, and even your mobile phone. 
The best part is, Skype is free to download, and provides free calls between Skype users and has low-cost international call charges. 
Can be used for personal and business communications
Most people consider Skype to be a personal communication service. Whereas this is true, the most significant growth in the Skype user base is coming from the professional user.
This is because of the functionality and low cost that Skype naturally offers to any user. Call centers, road warriors, and busy executives across the globe use Skype as a way to make themselves more efficient, effective, and profitable. Besides, Skype continues to evolve, creating new services and products. These services allow small, mid-sized, and large businesses to use Skype all through their business as the main means of voice communications and collaboration.
Skype for Business version
As a result of advancement, a new version of Skype known as Skype of Business, has evolved. This allows the professional user to combine the capabilities of Skype with their existing Microsoft Office platform. Skype for Business replaces Microsoft Office program Lync.
Other benefits of Skype include:
Video calls- in case you have a webcam, you can use Skype to send and receive high-quality video calls with Skype users.

Conference calls; You can use Skype to conduct multi-party free conference calls with people using Skype and others using landline phones at the same time.

Voicemail- Each Skype account comes with voicemail, so in case you are not there, the caller can leave a message.

Skype fosters significant collaboration by allowing users to send and receive documents in real-time.
---
Getting into Skype for business
Running Skype for your business is comparatively easy
All you have to do is:
Download the Skype app for your computer, mobile phone, and laptop.

Add friends, business partners, co=workers and clients to your Skype list 

Choose a plan or call you current Skype buddies for free

Choose the appropriate piece of Skype hardware to control inbound and outbound video or audio

You can start calling
It is worth noting that you are not likely to find any detailed tutorials on how to use Skype. To get tutorials, you can use Skype.com. What you will get is an overview of what you can use Skype for.
---
Is Skype VoIP free?
Skype VoIP cost
Skype to Skype calls free. Nonetheless, to call a mobile or landline from Skype, you will require a little Skype Credit or a subscription; landline and mobile phones(over traditional telephone networks) are charged through a debit-based user account system known as Skype Credit.
The rate you pay is dependent on the country you are calling, not the country you are calling to.
However, some network administrators have banned Skype on corporate, home, government, and education networks, stating such reasons are inappropriate usage of resources, excessive bandwidth usage, and security concerns.
---
What is the difference between VoIP and Skype?
VoIP vs. Skype
Skype is a VoIP. VoIP is a basic term that refers to Voice over an Internet connection. It is a technology that allows analog telephone calls to be sent and received over data networks- particularly, wide-region networks (WANs), local area networks(LANs), and the Internet. Calls made this way are free or cheap, with more features than those that the traditional analog phone system provides.
A VoIP service is the phone service that a VoIP provider business provides to clients. In case you have your VoIP equipment like VoIP adapter, VoIP client, and phone, you can use them to make and receive calls via the VoIP service.
Skype is mainly a VoIP service, which provides VoIP application. A VoIP app is an application software or program that you install on your computer or mobile device like a smartphone, that connects to a VoIP service via the Internet or dedicated network, enabling you to make VoIP calls. VoIP applications are also known as VoIP clients are sometimes known as softphones applications.
Some VoIP services do not provide a VoIP app; you can use a third-party VoIP application of your own. Similarly, some VoIP apps are not associated with any VoIP service so that you can use them with any VoIP service supporting the right standards such as SIP. VoIP services usually provide their VoIP applications. Skype is a good example.