What is a virtual PBX system and how does it work?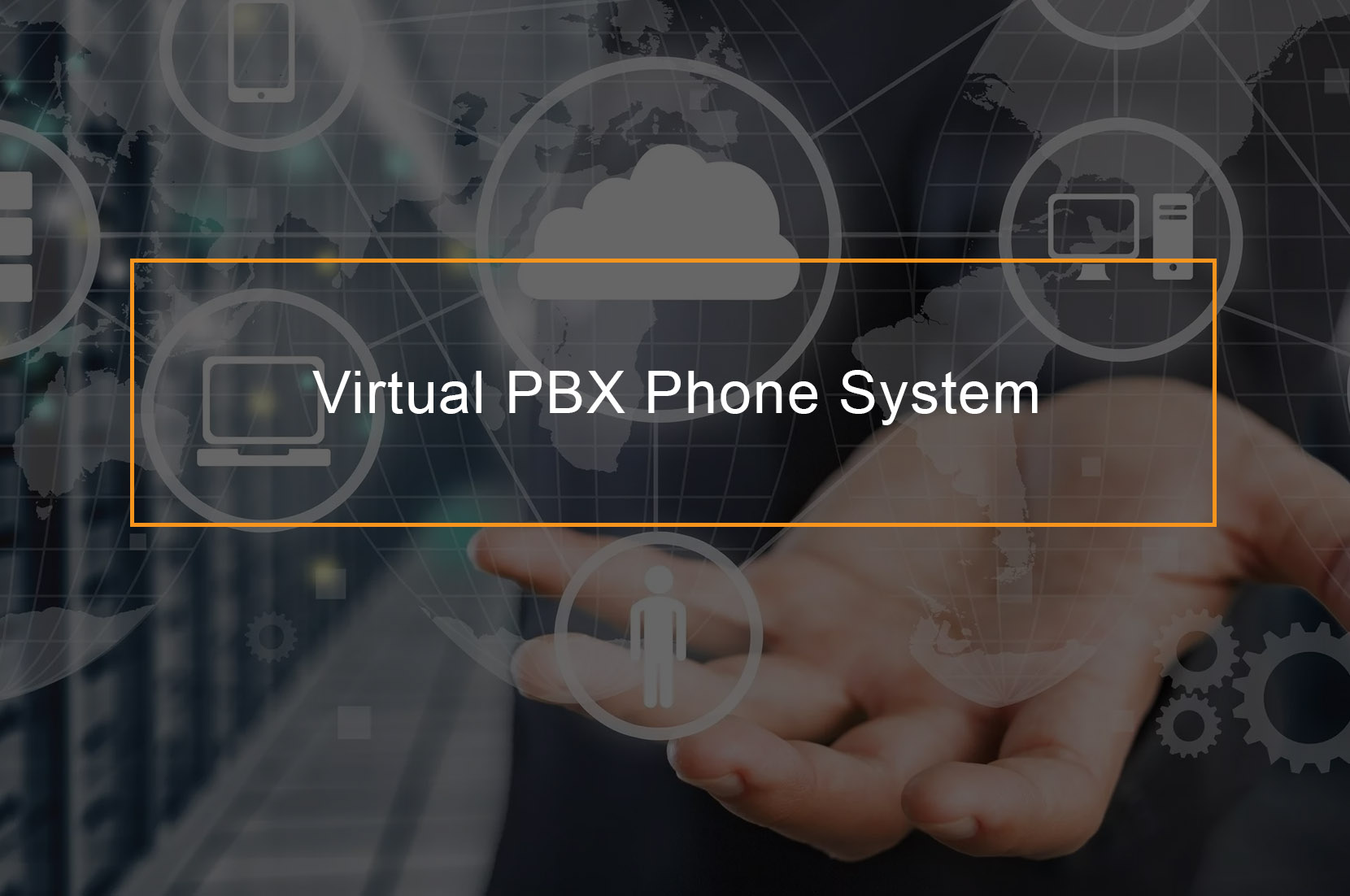 The virtual PBX phone system utilizes IP communications, enabling businesses to make calls over the internet- instead of old fashioned phone lines. It is a cloud solution, meaning that it is not a physical system that has to be installed, but a phone system that is made available over a network such as a cloud.
PBX means Private Branch eXchange and is typically the core of the calling system. Analog PBX systems comprise of the hardware installed to connect office lines and let the in-office communication via phone number extensions.
The central office lines in an analog PBX system connects to the external switched telephone network (PSTN). Extensions linked to a traditional PBX system may include, fax machines or computer modems. Presently, a PBX system may comprise of physical phone lines and a trunk, or it might be a virtual or hosted PBX system.
---
How does a PBX work?
PBX virtual system explained
To understand how Private Branch Exchange systems functions, you must comprehend the functioning of a traditional switchboard. A regular telephone system, telephone lines are connected through trunk lines to the physical location of the service provider local central office (LCO). A human operator stationed here then route all incoming calls and outgoing calls.
Moreover, service providers would provide caller id capabilities, voice mail recording, and call forwarding services. A monthly fee is then charged on you for these facilities. For a business requiring several phone number and phone lines, the telephone bills can become prohibitive. That is why the acquisition of a Private Branch Exchange system is preferred for any business from small to medium-sized and large ones.
With the modern IP Private Branch Exchange solutions, the local central office is replaced. A switchboard sort is then hosted in the system. This is via either a cloud or physical hardware in a server room. After completion of the installation, various employees and their workstations are linked via their extensions codes. The connection enables the system to manage any internal and external calls.
A VoIP Private Branch Exchange system provides a notable competitive advantage to any organization. The cost savings on installation, purchase, and maintenance are significant enough to influence the profitability of business stakeholders and suppliers. The inherent adaptability and flexibility of this technology should provide options suitable to the unique communication needs of any business.
How does a cloud PBX work?
The functions of cloud PBX
A cloud PBX system is built on cloud computing technology, where data is stored and transferred over the internet, instead of computer or piece of hardware than an end-user owns. Cloud technology has been utilized for many years but has only become popular recently with the introduction of programs such as iCloud, MobileMe, and both consumer-based cloud computing technologies.
You can access your cloud PBX from any internet-enabled location or device that you have certified for use with your system. Usually, this is just a matter of logging in with a password or security question from that device. The multiple devices communicate with each other via middleware, a software that enables your cloud to have various means of access.
This offers you greater mobility and freedom when using your office phone and PBX; thus if you often need to be out of the office, but do not want to miss your calls, you can stay connected via your cloud PBX.
Your cloud PBX service provider stores and controls all of the data that you want your cloud PBX to hold. This indicates that your calls are linked to their recipients over the internet by the service provider. Your service provider also supports all of the relevant information that you want to store in case of a loss of data in case your computer were to crash.
What is a virtual PBX VoIP?
What does virtual PBX VoIP mean?
Virtual PBX is an economical form of hosted VoIP (Voice over Internet Protocol) that usually manages inbound calls. A virtual PBX is usually intended for small business VoIP clients with less than ten employees and low-volume.
Similar to hosted PBX phone systems, a virtual PBX owner is owned and managed off-site by a VoIP service provider. A virtual PBX VoIP allows a small business telephone system to access enterprise-level features such as voicemail and auto attendants. With virtual PBX small business telephone systems, freelancers, real estates, and entrepreneurs may all sound professional to investors, vendors, and customers.
Relying on the service provider, a virtual PBX phone system may need a separate phone service for outbound calls. 3CX provides full-featured unified communication solutions as a virtual PBX which can be installed and configured with PBX express. It encompasses apps for IOS and android, queues, video conferencing, chat and status, and more.
---
Virtual PBX features
Virtual PBX phone systems provide costs and fewer than hosted PBX phone services. Compared to hosted PBX small business telephone systems, virtual PBX service is limited to the most basic fundamentals of business-oriented call controls. Virtual PBX is aimed toward simple inbound call routing SoHo offices with few personnel, limited call needs, and small budgets. Similar to many hosted PBX calling services, most virtual PBX phone systems do not need a contract or annual commitment.
Standard features provided with most virtual PBX plans are;
Call forwarding

Auto-attendant

Voicemail

Unlimited call handling – no busy signal
Limitations of virtual PBX features
Virtual PBX phone systems basically:
Manage only inbound calls

May not include Fax over IP(FoIP) services

Offer a limited number of extensions

May not offer voicemail to email

Include a set amount of free minutes

May not offer internet fax service

May charge extra for conference calls

May not include internal along with distance coverage
These features vary depending on PBX VoIP providers. As VoIP service becomes a more common solution for small business telephone systems, most virtual PBX plan features are incorporating more advanced features of hosted PBX phone systems.
---
How do you make a PBX phone system?
How to install a PBX phone system?
To install a PBX system, you must have the PBX console, along with a telephone cord and plug. After you install the system, you should test it to make sure it works.
Step 1; Plug the telephone cord into your PBX console in an input that says telephone line.
Step 2; Link the other end into a wall jack. This enables your PBX system to send and receive calls.
Step 3; Insert the PBX plug into the console. Then cork the other end into the wall outlet. Wait for the PBX system to light up. This allows you to know that you have installed the system properly.
Step 4; Pick up the receiver to place a call. Dial the extension or phone number you would like to reach. Wait for the caller to answer on the other end.
Step 5; Wait for the system to ring and light up, which indicates you have an incoming call. Pick up the receiver and answer the call. You can also press hands-free or press intercom to answer the call.