Some of the best call center CRM that can be a game-changer for your business operations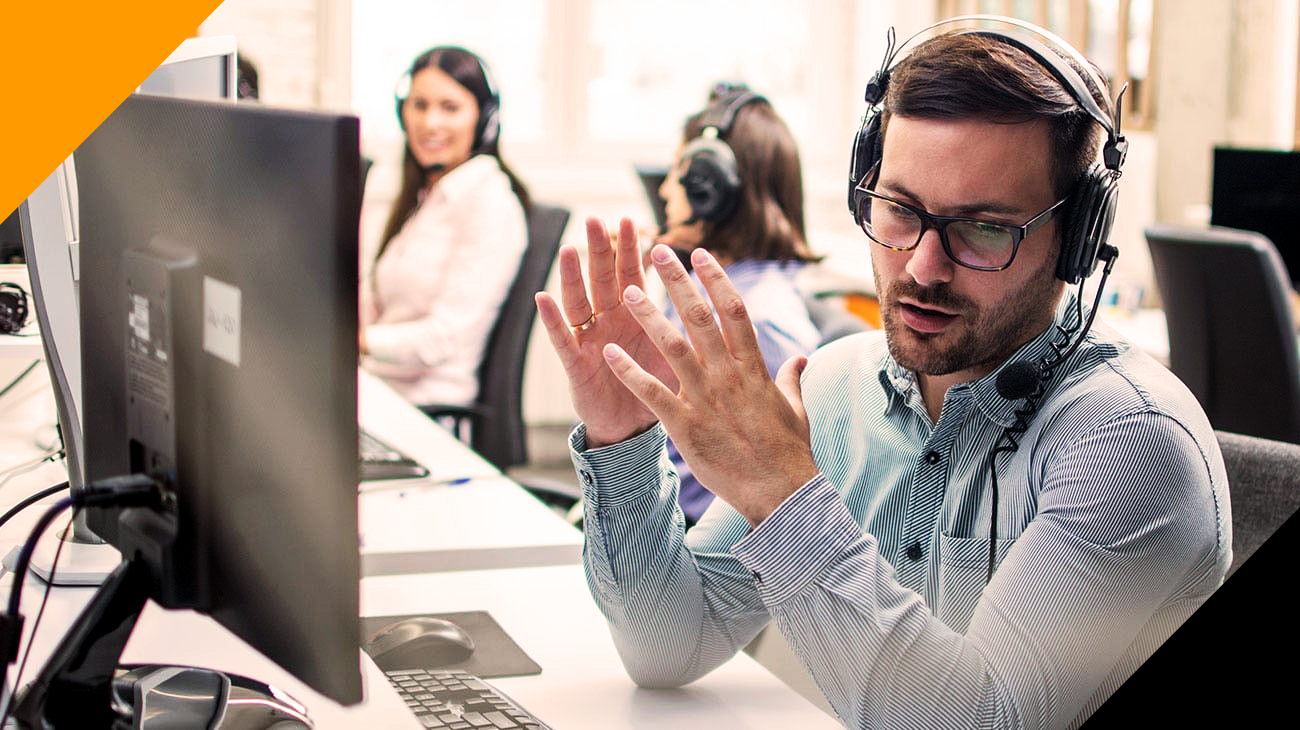 What is the best call center CRM?
The best call center CRM focuses primarily on improving productivity and providing exceptional customer service. This platform allows you to connect the customer's history and your organization. It also facilitates seamless communication, which improves customer experience.
You need a CRM to manage calls in call centers. To ensure seamless customer service, your CRM must also be compatible with your phone provider. While many CRMs claim to be capable of this function, it is only software that can track activity, manage tickets, and automate marketing that will succeed. What is the best CRM for call centers? This list contains the top CRMs that are specific to call center software.
Call Center CRM Software Features To Look For 
Call center CRM systems are feature-rich. These solutions integrate common CRM features with call center features like advanced call routing and ticketing systems. Your needs will determine which call center CRM software is best for you. There are different requirements for an inbound and outbound call center.
Call Routing
Call routing allows customers to be connected to the most qualified agent that is available and capable of helping them. This feature helps to reduce the caller wait time. It also prevents customers being transferred between agents before they can assist them.
For Craig, here's how important call routing is for Express Dentist:
"Call routing allows us to handle customer calls in a much more efficient manner. When customer response times improve significantly, this translates to happier customers and a boost in sales."
Many call center software can provide call routing functionality. However, it comes down to how flexible they can be to meet your individual needs. The software cannot handle direct calls routing. However, you might need skill-based routing. This would allow the next call to be routed to agents with the required skill set. Be sure to thoroughly test the solution before integrating it into your workflow.
Call Center CRM Integration
Integrating with CRMs to create call center software allows reps to access customer history and data quickly. Your agents and reps can retrieve relevant customer information in real-time, so customers don't have to wait. Craig says that call processing has become even quicker.
He said:
"With CRM integration, our call processing became quicker since we no longer duplicate information between systems. Since there's less opportunity for error, our agents are more confident in the accuracy of the information they deliver. This results in fewer callbacks, greatly reducing handle times."
A call center CRM has built-in CRM features. For general contact center solutions, however, you would need to integrate them into a third-party CRM.
Call Scripting
Call scripting can be used to give agents and reps the correct words to use on calls without them having too many to remember. These call scripts are useful as outline tools that reps can use for any situation. Customers have a consistent experience with every agent, regardless of who they are talking to.
According to Craig Anderson:
"Call scripting allows us to create a more consistent customer experience. By providing agents with a script to follow, we can be sure they are conveying the same key information to every caller and that they meet compliance objectives. As such, human errors are reduced, call quality is improved, and customers are given a more satisfying experience."
Reporting and Analytics
Analytical and reporting tools allow you to make informed decisions based upon the data. It is possible to identify if you have a seamless workflow or training opportunities. You can also check the team's performance.
"Built-in reporting tools help us track KPIs, such as average call length and abandoned calls. This helps us identify trends and areas for improvement." ~ Edith Matos
Benefits of Call Center CRM Software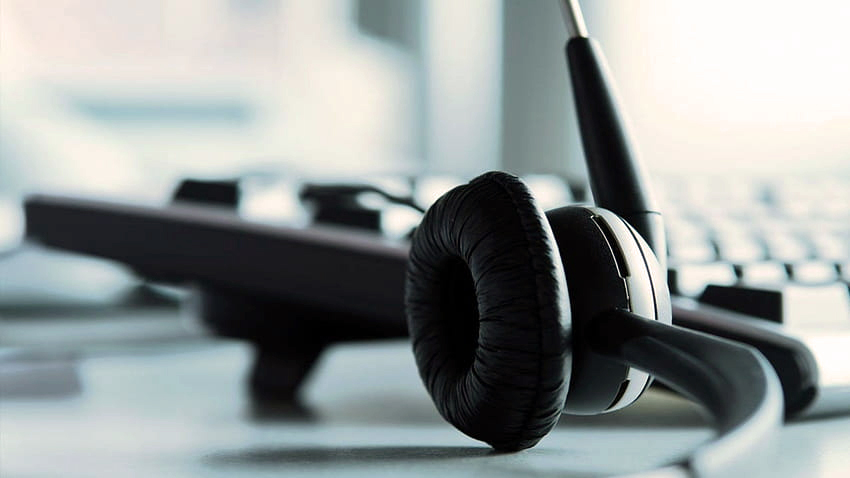 A landline phone and answering occasional calls can be sufficient for small retail shops. But a more sophisticated system is needed for businesses with full-fledged customer services teams. Software is needed to assist agents in tracking customer interactions, escalate cases, access knowledge bases, jump between calls quickly, and to monitor and analyze key performance indicators (KPIs) and keep them on track. All these requirements can be met with call center software.
Here are some of the best benefits of call center CRM software.

Reduce need for hardware:

Many cloud-based call centers allow you to use VoIP. You don't even need to purchase actual phones for your support teams. It is possible to use VoIP phone features with your call center features.

Support remote and hybrid work:

Since most cloud phone systems are internet-based, your teams can easily live and work anywhere they have an internet connection. This can help you achieve a better work-life balance as well as reduce overall costs.

Increase productivity:

Call center software is automated and can be customized for your business' specific needs. This allows you to reduce the amount of oversight required regarding how calls are received, sent out, or handled. Salespeople and agents can quickly move from one closed case to another. Because you don't need to hire developers and other information technology (IT), to build and maintain a call center solution, it is very affordable.

Support inbound sales:

This reduces the chance of you missing an inbound sale call.

Apply automatic routing:

You can trust the system to automate a lot for you, including call routing. This helps to reduce the number of staff needed, as well as the workload for managers. Managers can then focus on quality control and training metrics.

Survey for customer satisfaction:

You can use the software to route a caller, after a case is closed, to a short survey to learn more about their experience. This information can be used to help you identify areas and ways you can improve customer support.

Analyze call data:

Without the best software for call center, it is likely that you would need to collect data in a manual manner. The best thing about call center software is the rich data it provides to help you understand the customer journey, satisfaction, and employee performance.
8 Top Call Center CRM Software
The best CRM for customer relationship management (CRM), call center software tools offer tools for contact management and lead management. They also include telephonic features that let you track calls and generate call-centric analytics reporting. These features can be found in the top CRM for call centers at an affordable cost. We compared many call center CRM systems, and we narrowed it down into our top 7.
The following are our top picks, and the best uses for them:
| | |
| --- | --- |
| Freshsales | Best overall for businesses wanting essential calling features for sales enablement combined with an easy-to-use, customizable CRM. |
| Zoho CRM | Ideal option for small businesses looking for a low-cost, operational CRM with call center functionalities. |
| Nextiva | Great call center solution for companies that want robust call center automation tools. |
| Pipedrive | Recommended option for an easy-to-use contact center CRM with workflow automation and call routing. |
| HubSpot | Top CRM for call centers with conversational intelligence features. |
| Voicent | Excellent choice for companies looking for call center CRM systems with advanced features like an auto-dialer, phone surveys, and call routing. |
| Bitrix24 | Suitable for businesses that want call center features combined with project management tools. |
Freshsales:
Best Overall CRM Call Center Software
Freshsales by Freshworks, an intuitive CRM, has cloud telephony features such as call recording, automatic inbound routing, click to call functions, call recording, queues, and click-to call functions. Easy-to-use tools for call centers include call recording and analytics on team performance. The mobile app allows you to make calls from anywhere, log calls, and connect them with accounts, contacts, deals, or other people.
Freshdesk Contact Center allows you to access more advanced features for your call center. It is free and only $15 per agent per year. This smart call center software is part of the Freshworks platform and offers additional functionality such as call blocking, vanity numbers, call blocking and abandoned call metrics.
Freshsales is an affordable CRM system that offers basic call center capabilities. This makes it a great choice for small businesses. However, costs for many agents, calls duration, and subscriptions to Freshsales as well Freshdesk Contact Center may rise. You can find more information about the cost of running a call center by using its Call Center Estimator. For basic CRM for call centers, Zoho CRM and HubSpot CRM are better options. They offer more affordable pricing plans.
Freshsales Features
Core CRM: Contact management, account management, contact lifecycle stages, activity timeline, auto-profile enrichment, sales activities (tasks, appointments, and notes), and activity home dashboard.
CRM customization: Rename modules, custom fields, profile avatar for contact/account, record tags, product catalog, email template tags, workflows, and auto-assignment rules.
Sales pipeline management: Deal management, visual sales pipelines, collaboration with Slack, rotten deals, multiple sales pipelines, sales goals, and sales forecasting.
Cloud telephony: Built-in phone, buy local and toll-free numbers, inbound caller ID, call masking, call recording, voicemails and voicemail drop, call queues, bring your own carrier (BYOC), conference calling, holiday routing, virtual hold, and warm transfer.
Chat: Chat widget, conversation threads, chat assignment rules, canned responses, private notes, FAQs (frequently asked questions) articles, auto-resolve rules, IntelliAssign (auto-assign chats based on agent availability and workload), and chat campaign.
Freddy AI (artificial intelligence) assistant: Predictive contact scoring, lead gen bot, smart matches (deduplication of data), chatbot, deal insights (close rate, trending, at risk, or cold), and forecasting insights.
Integrations: Messaging channels (short message service, Facebook Messenger, WhatsApp, and Apple Business Chat), website (classic forms, smart forms, and website tracking), application programming interface (API) access, and Freshworks Marketplace.
Mobile app: Android and iOS apps, contact, account, and deal management, voice notes, book Uber from CRM, Google Maps integration, caller ID, location check-in, automatic call logging, documents, and offline access.
Help and support: 24/7 support via phone, chat, and email; access to dedicated account manager for Enterprise users.
Freshsales Pricing
Free Version: Support for unlimited users
Growth: $15 per user, per month
Pro: $39 per user, per month
Enterprise: $69 per user, per month
Free Trial: 21 days
Zoho CRM:
Best Cost-effective CRM With Call Center Features
Zoho CRM provides a free version with basic features as well as robust, but affordable, paid plans. It also includes a built-in telephone system that allows you to purchase local and toll-free numbers as well as assign unique outgoing numbers. You can use this solution to access Zoho Desk email ticketing, help desk and other features for no additional charge. It can also be connected with other telephony/PBX programs like Ring.io or Amazon Connect.
It is difficult to use Zoho CRM because it offers so many tools. Voicent or Nextiva may be a better choice if you are looking for a simple call center solution that isn't as complex as a fully-featured CRM.
Zoho CRM Features
Sales force automation: Leads, contacts, accounts, deals, tasks, events, call logs, notes, sales forecasting, email insights, multiple currencies, scoring rules, assignment rules, email parser, and multiple pipelines.
CRM customization: Page customization, rename tabs, custom fields, custom modules, page layouts, and custom list views
Sales pipeline management: Deal management, visual sales pipelines, collaboration with Slack, rotten deals, multiple sales pipelines, sales goals, and sales forecasting.
Telephony: PBX integration, single-click dialing, reminders for upcoming and missed calls, automate scheduling of calls and post-call activities, auto-log calls, update call status, and save notes.
Zia (artificial intelligence): Data enrichment, conversational AI assistant, reminders, best time to contact, smart automations, assignment suggestions, AI for emails, and best recommendations.
Reports and analytics: Standard and custom reports, scheduled reports, charts, key performance indicators (KPIs), funnels, target meter, comparator, cohorts, anomaly detector, dashboard, webform analytics, webform A/B testing, and workflow reports.
Social: Enrich data with Twitter and Facebook profiles, social tabs, automated lead generation from social media, and social interaction with leads and contacts.
Web forms: Web-to-lead, web-to-contact, and web-to-case forms
Team collaboration: Motivator (gamification), calendar, status updates, direct messages, attach file to leads, tagging, and groups for team collaboration.
Inventory management (for Professional and higher plans only): Products, price books, sales quotes, sales orders, invoices, vendors, and purchase orders.
IIntegrations: Apps for online meetings, telephony and PBX, team collaboration, office productivity, storage, analytics, email marketing, customer service, finance, business operations, website visitor tracking, and maps and route planning.
Mobile app: Android and iOS apps manage deals, contacts, tasks, analytics dashboards, RouteIQ (route planning), and mobile card scanner (convert business cards into CRM contacts).
Customer support: Knowledge base, FAQs, community forum, training, videos, webinars, e-books, and Zia on-screen tips; tier-based customer support via email (24/7), phone (critical cases only or 24/5), and live chat (24/5).
Zoho CRM Pricing
Free Forever: Support for 3 users
Standard: $14 per user, per month
Professional: $23 per user, per month
Enterprise: $40 per user, per month
Ultimate: $52 per user, per month
Free Trial: 15 to 30 days
Nextiva:
Best for Automating Call Center Functionalities
Nextiva offers business communication plans which combine video, chat, phone and other tools into one app. It offers unlimited HD calling, call routing and screen sharing. It does not function as a traditional CRM but has great automation features. You can automatically send surveys to customers after they call, prioritize calls with poor customer feedback and send direct emails to new leads.
Nextiva is an excellent tool to manage business communications, but it may not suit your needs if you require robust customer support. Freshsales and Bitrix24 both offer cost-effective, affordable call center CRM software solutions.
Nextiva Features
 Voice calling: Unlimited calling within the U.S. and Canada, free local and toll-free number, 1,500 to 12,500 toll-free minutes, high-definition (HD) voice, auto-attendant, unlimited internet fax, and free number porting
Voice productivity: Call pop (complete customer information view), voice-to-email notifications, voice-to-SMS notifications, voicemail transcription, team presence (agent status and availability), shared line appearance, professionally recorded greeting, single sign-on, hold music, and call group
Meetings: Unlimited conference calls, unlimited video calling, and HD video calling
Collaboration: Team messaging and collaboration, private group messaging, screen sharing, mobile SMS and MMS (multimedia messaging service)
Voice analytics and reports: Call history, call log reports, and voice analytics
Voice administration:

Admin portal, user portal, dashboard, real-time system status alerts, and call recording
Phones:

Bring your own device (BYOD), desk and conference phone rental options, desk phone, and conference phone
Integrations:

Nextiva CRM, Salesforce, Microsoft Outlook, Google Contacts, HubSpot, Zendesk, NetSuite, ServiceNow, ConnectWise, and Microsoft Dynamics
Mobile app:

Android and iOS apps; Nextiva Anywhere (inbound and outbound calls from your own mobile device)
Customer support:

Multisite support, real-time system alert status, professional implementation, and 24/7 support via email, chat, and phone
Nextiva Pricing
Essential:

$17.95 to $23.95 per user, per month plus sales CRM add-on

Professional:

$21.95 to $27.95 per user, per month plus sales CRM add-on

Enterprise:

$31.95 to $37.95 per user, per month plus sales CRM add-on

Free Trial:

7 days

Must contact directly for sales CRM
Pipedrive:
Best Call Center CRM With Workflow Automation
Pipedrive offers its own contact center CRM software, which allows you import contacts and automate your calls management workflows. You can easily route calls or assign them to agents, and you can also add important data to your contact records. It allows you to schedule follow up activities based upon the outcome of your last phone call.
To place calls to your customers, you can either use the built-in dialpad or integrate it to third-party phone systems such Aircall or Justcall. Apart from this, the phone has call recording capabilities and storage for your call-scripts.
Pipedrive is a great option for CRM software for call centers, however it lacks native marketing and sales tools in its basic plan. The Standard plan does not offer email templates or workflow automation. But, Freshsales as well as Zoho CRM offer all the same features across all tiers. Nextiva can be used if you are looking for a multichannel communication solution that includes call routing and unlimited HD calling.
Pipedrive Features
Sales CRM:

Offers lead and deal management features that include customizable pipelines, products catalog, leads inbox, deal rotting, and custom fields
Call center software:

Includes features for automatic call recording and logging, making and receiving calls, auto-assign inbound calls, and automatically store callers' data
Communication tracking:

Tools for tracking updates on leads and deals, activities, and email opens; includes automatic scheduling of emails, meetings, and video calls
Smart Docs:

Built-in document management tools for monitoring quotes, proposals, and electronic signature gathering
Built-in appointment booking tool:

Sends calendar links to leads via live chat, then syncs meetings to the sales rep's calendar through Pipedrive Scheduler
Smart contact data feature:

Provides extensive information on leads using email addresses and publicly available data such as Google+ and LinkedIn
AI sales assistant:

Gives sales representatives tips for improving performance based on past customer behavior and data within the CRM
Pipedrive Pricing
Essential:

$14.90 per user, per month

Advanced:

$24.90 per user, per month

Professional:

$49.90 per user, per month

Enterprise:

$99.00 per user, per month
HubSpot CRM:
Best Contact Center CRM With Conversational Intelligence
HubSpot CRM provides powerful and easy-to use call center software through its Service Hub. You can help your team improve the customer service quality with its automated tools and insightful analytics reports. You also get a shared email account, live chat software, call tracker, and self-service options. It integrates seamlessly with Aircall (plans begin at $30 per month per user) to provide telephone support to customers.
Through its conversation intelligence, this platform makes it easy for team managers and reps to be coached efficiently. This feature automatically records keywords frequently used and gives transcriptions for voice data in your CRM. Managers can gain insight from this feature to help identify patterns in performance, give feedback, coach reps, overcome objections, and close more business.
HubSpot CRM's lack of project management tools is one of its weaknesses. Bitrix24 may be the right CRM solution for your business. It offers integrated project management capabilities. Subscription to Freshsales CRM or Zoho CRM are more affordable options.
HubSpot CRM Features
Sales Hub:

Tools for managing and segmenting contacts, sending emails, deal tracking, creating sales documents, chatting with visitors, and making voice-over-internet-protocol (VoIP) calls
Marketing Hub:

Attract leads through blogs and social media; convert visitors into customers using landing pages and email marketing automation, and run inbound marketing campaigns
Service Hub:

Deliver quality customer service with conversational tools, help desk automation, knowledge base functionality, customer surveys, and reporting
Call center software:

Automatically track and log sales calls, make outbound calls,

conversational intelligence
Custom workflow automations:

Create tasks based on lead-triggering activities
Quotes:

Easily generate professional quotes using click-to-quote tools
Communication features:

Built-in telephone and email communication tools
Event management feature:

Data from marketing events can be stored and managed through integrations with event planning and scheduling applications like Eventbrite, at Event, and Attendease
Appointment setting tools:

Built-in meeting scheduling tools for leads to set appointments
HubSpot CRM Pricing
Free Plan:

Support for unlimited users

Sales Hub Starter:

Starts at $45 for up to 2 paid users

Sales Hub Professional:

Starts at $450 for up to 5 paid users

Sales Hub Enterprise:

Starts at $1,200 for up to 10 paid users

Additional users can be purchased for extra
Voicent:
Best for Advanced Call Center Features
Voicent is an online communication platform that provides a CRM and basic lead management functionality. It comes with tools designed for call centers that improve agent productivity. These include automated outbound phone surveys and IVR. It integrates with many CRM platforms including SugarCRM, Zoho CRM, Salesforce and Zoho CRM.
Voicent has several drawbacks. It doesn't have a mobile app and there are very few third-party integrations. There are also limited customization options. Voicent also doesn't offer tools for online marketing campaigns. Additional features such as workflow automation, inbound call center caller ID and email campaigns will cost you extra. Choose Zoho CRM, Agile CRM, or Zoho CRM if you require a CRM with more customization options and phone capabilities.
Voicent Features
CRM:

Contact management, CRM import wizard, save search filters, custom fields, custom sales pipeline categories, custom displays, agent access management, and custom agent roles and permissions
Business automation:

Capture leads (via phone, email, and web), track website visitors and web forms, workflow triggers, contact activity tracking, record daily sales and potential deals, agent performance and activity, custom caller experience, and automatic CRM pop-up on phone calls
Call center tools:

Auto-dialer, predictive dialer, PBX phone system, outbound call center, inbound and outbound IVR, email and SMS marketing, phone and SMS surveys, and inbound call center
Help and support:

Product usage self-help module and YouTube tutorials; paid support includes product training, standard setup, professional support, remote login, and free upgrades, license transfers, remote support services, maintenance, and email and phone support
Voicent Pricing
Monthly

: $29 per user per month billed monthly

Yearly :

$19 per user per month billed annually
Bitrix24:
Best for Combined Call Center & Project Management Tools
Bitrix24 CRM software includes integrated project management capabilities that can be used to support specific call center functions. Inbound calls can be assigned tasks within a project. The contact center can automatically generate leads to answer missed or answered calls. To link calls to deals, you can connect your smartphone to your CRM.
This solution is great if you have additional tools that are needed for website design and human resources. The telephonic features of the app allow you to call clients and staff from within your CRM app. Access to relevant contact data such as order details and company information can be done before you make a call.
Zoho CRM offers similar tools to Bitrix24. It also provides tools for managing human resources. Bitrix24's Kanban board and Gantt charts are the most powerful features in project management. Unfortunately, there is no phone customer service and the interface can be confusing for new users. Freshsales on the other hand offers unlimited support with an easy-to-use interface.
Bitrix24 Features
CRM:

Unlimited leads, deals, contacts, quotes, and invoices; lead and deal conversion, product catalog, sales pipelines, sales automation tools, custom fields, document generator, custom stages, client profile, activity timeline, recurring deals and invoices, automatic duplicate detection, payment and delivery, and inventory management
Contact Center:

Connect different channels (phone, email, live chat, and social media messaging) to your CRM; built-in telephony call back widget, website widget, and email copy storage
Telephony:

PBX integration, unlimited incoming and outgoing lines, call routing, call transfer, VoIP integration, internal extensions, work hour settings, voicemail and greetings, call-to-all distribution mode, missed call forwarding, export call details, automatic dialer, client conversation rating, interactive voice response (IVR) menu, queue groups, automatic call transcription menu, and call recording
Communication:

Chat, HD video calls, video conferencing, company drive, calendar, company social network, newsfeeds, workgroups, extranet (private network with controlled access for outsiders), announcements, polls, appreciation badges, video announcements, company knowledge base, and smart search
Tasks and projects:

Tasks, Kanban boards, project management, autofocus mode (automatically sort tasks based on priority), scrum, efficiency KPI, task automation, attach files from drive, integration with workflows, access permissions, and report builder
Sites and landing pages:

Visual website builder, connect sites to Bitrix24 call tracking, free website hosting, website widget, customer journey tracking, and site import/export
Ecommerce:

Online store builder, products, orders, checkout scripts, order processing, payment processing, access rights, coupons, cumulative discounts, automation rules, fixed shipping costs, shipping cost calculator, and inventory management
CRM marketing:

Customer segmentation, segment-based email marketing, audience search, Facebook advertising, advertising automation rules, and email templates
Sales intelligence:

Automatic customer journey tracking, analytical reports, automated ad management, call tracking, and offline ad tracking



Human resources (HR) tools:

Company social network, employee profile page, company structure, employee directory, quick employee search, work time tracking, absence management, work reports, company knowledge base, and meetings



Mobile app:

Android and iOS apps; deals, contacts, companies, invoices, offers, products, tasks, and projects
Customer support:

Help desk, online training (tooltips, FAQs, video tutorials, and webinars), chat with tech support, and email support
Bitrix24 Pricing
Free Plan:

Support for unlimited users

Basic:

Starts at $49 for up to 5 paid users

Standard:

Starts at $99 for up to 50 paid users

Professional:

Starts at $199 for up to 100 paid users
---
Frequently
Asked Questions
What is call center software?
Call center software automates the flow for both incoming and outgoing calls. Interactive voice response systems (IVR) are a common feature in call center software. They can be used to record greetings, menu options and answers to commonly asked questions.
What are contact center solutions?
A contact center solution can be described as a tool that assists inbound and outbound operations for any call center, or cloud contact center. Many contact center solutions offer the ability to support other important communication channels. This makes them an integral part of a cloud contact center solution.