CRM for Call Center Industry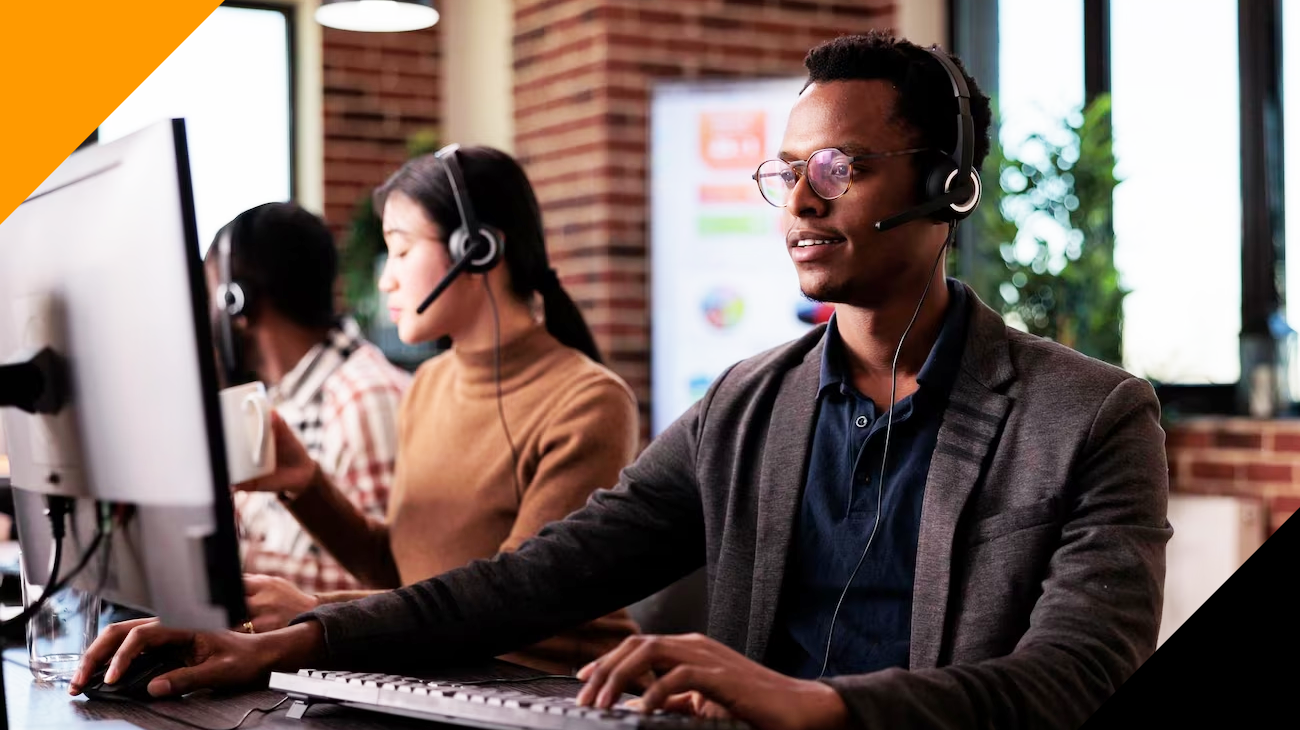 Using CRM in the Call Center Industry
Your relationship with a customer is affected by every call to your call center. It's the moment of truth. It is their first impression of your company. They will remain loyal, happy, and profitable customers if your experience is outstanding. Negative experiences can lead to customers moving on.
Call center employees need to have the right tools in order to do it correctly. CRM systems have proven to be a great solution for many businesses, large and small. Let's examine What is Call Center CRM? Let's take a look at what makes a call center experience great in the first place.
What is Call Center CRM?

What is Call Center CRM? Call Center CRM is a software that agents use in order to improve the customer experience and increase efficiency. Call center CRM systems save customer records, including contact history and account information. CRM systems can be used to manage cases because they keep history. CRM systems allow agents to personalize customer interactions and learn about a customer's past with the organization.
Integrating call center technology with CRM software makes contact center CRM more powerful. For example, an agent can have a screen in their CRM that pops up when they get a call. This allows the agent to be more productive and help customers solve their problems. Integration may also allow for automatic addition of contact records (from multiple sources) to the CRM system. It can also produce tie backs from call recordings, so that they are available to be listened to within the call center CRM app.
Integration between CRM applications for call centers and software has never been easier thanks to cloud technology.
What is CRM?
Customer relationship management (CRM), is a technology to manage all interactions between your company and customers. The goal of CRM is to improve business relationships in order to grow your company. CRM systems help companies keep in touch with customers, improve efficiency, and grow their business.
CRM refers to a tool that assists with sales management, contact management, agent productivity, and many other tasks. CRM tools can be used to manage customer relations across the entire customer lifecycle. They can be used for sales, marketing, customer service and digital commerce.
CRM software allows you to concentrate on your company's relationships with specific people, such as customers, colleagues, suppliers, or service users. It can be used throughout your entire relationship, from finding new customers to winning their business and continuing to provide support.
What is Call Center Software?

Call center software allows businesses to communicate with their customers directly. It can automate the process of answering customer questions and receiving their concerns by using the right features.
As a professional, your goal is to create five-star customer experiences and project a professional image. A good call center solution is essential, no matter how many agents you have in multiple call centers or how one person handles customer service for your family business.
Call center CRM software features you should look for
There are many different types of call center CRM software. Here are some basic capabilities that every call center CRM software should possess:
It should work with your existing CRM system. These solutions are sometimes referred to as open source CRM open source for call center CRM.

It should round robin and route calls automatically to available customer service reps, to the next-in line salesperson or to the person at company the customer has spoken to (either at deal level or as account manager).

For your call center CRM, you don't need to have more than one telephone number. You don't have to have a separate number for each customer service rep or sales representative. Instead, the CRM for call centers should draw on the rules in your CRM system to determine where to send the calls.

It should be able to provide phone tree capabilities that allow customers to select the reason for calling and then have their calls routed to appropriate people. It will eliminate the need to have separate numbers for customer service and sales.
These are some more features you might want to include in your RFP for a call center CRM solution.
1. Outbound Calls
This brief list shows how a CRM system should function for inbound calls. But your software should also allow reps to make outbound phone calls and store that information in the customer record. Your CRM system should allow your teams to log in, access a contact, click the phone number and make an outside call.
2. Helpdesk Ticketing
A CRM system can automate helpdesk ticketing to help customers track which customer service requests have been resolved, fulfilled and any other details. Automated ticketing within a CRM system helps keep customer service staff on track. This is done without the need for a representative to remember to enter it. Also, there will be more representatives on the phones helping people and less data entry by reps manually.
3. Call Recording
We have all experienced calls in which we are told that the conversation might be recorded for quality purposes. For busy groups, a CRM for call centers that records conversations and stores them in customer records can be extremely useful.
This allows new hires a faster start by listening and interpreting old calls and scripts (which could serve as training material). It also monitors their performance to make sure they are being helpful, transparent, and upholding the company's values.
Best Call Center CRM Software
The best CRM for customer relationship management (CRM), call center software tools offer tools for contact management and lead management. They also include telephonic features that let you track and manage calls as well as create call-centric analytics reports. These features are included in the top CRM for call centers at an affordable cost.
Provider

Free Plan

Starting Price for Paid Plans*

Free Trial for Paid Plans

Key Call Center Management Features
Customer Support

Yes
(Unlimited users)

$15 per user/month

21 days

Freshdesk Contact Center integration and outbound call performance analytics

24/7 support via phone, chat, and email

Yes




(3 users)

$14 per user/month

15 days

Private branch exchange (PBX) system integration and call analytics

Self-help resources, community forum, and tier-based customer support

No

$28.95 per user/month

7 days

Call automation with post-call surveys and case prioritization

Professional implementation and 24/7 support via email, chat, and phone

No

$14.90 per user/month

14 days

Workflow automation, call routing, and easy contact importation

Knowledge base and 24/7 email and chat support

Yes




(Unlimited users)

$45 per month for 2 users

14 days

Conversation intelligence for coaching and call analytics

Self-help resources and email plus in-app chat support

No

$19 per agent / per month

30 days

Conversation intelligence for coaching and call analytics

Self-help modules & videos + email, & phone support

Yes




(Unlimited users)

$39 per month for 5 users

N/A

Project management features and PBX system integration

Help desk, online training, chat and email support
*Based on annual billing
What do customers want?
No matter if it is a prospect, customer or partner, they all want the same thing: service. A call could be a sales inquiry, a complaint or a query about an invoicing issue. They want a response that addresses their specific needs.
As if all that weren't enough, customers want fast service (but not too rushed), they want to feel treated with respect and they want to deal directly with a knowledgeable agent who can get the job done.
Customers desire continuity, perhaps most importantly. Customers expect continuity from your call center agents. They want to know their identity, past interactions, and how to assist them without repeating information they have already given. They simply want an excellent call center experience. The good news is that it's possible to provide one with the right technology.
CRM : the key to connected customer service
Your call center agents will be more prepared, more effective, and happier with the right technology. CRM offers that technology.
Cross- channel customer service made easy
You can track and manage incoming case information, regardless of how customers contact you. No matter how they contact you via phone, email or social channels, the case can be tracked through each stage of resolution.
Let's assume that a customer has searched online for a solution but has not found it. Then they call you. The history of the customer is displayed automatically on your agent's screen with an integrated CRM system. This includes all previous contact information, billing information, and possibly even products and services purchased by the customer. It's not something call logging software can do.
Customers will find that agents can often have a solution ready for them even before they answer the call. This saves time for both of you.
Case management and collaboration
Your call center agents will be able to collaborate more effectively with a customer service application. Chatter is a social network for employees that looks a lot like Twitter. It allows you to ask questions and quickly respond to others' queries. Customers are able to solve their problems more efficiently and accurately thanks to Chatter.
Agents have the ability to use the same software to escalate cases to subject matter experts or agents. These can be automatically alerted so that they can provide a fast solution to customers.
Making customer service self-service
Online self-service communities are a quick and effective way to support customers around the clock. You can make your existing knowledge online and let customers help one another.
With a self service community, customers can receive case updates and find solutions online. The results? As a result, customer loyalty and satisfaction will rise while your service costs will decrease.
Helping customers on their journey
Your most loyal customers will contact your business many times and in many different ways. Your customer relationship will be built from these interactions.
The history of interactions can help you spot trends and issues that could be turned into business success. The customer journey can be improved by using the information gained from tracking customer service.
The Virtual Call Center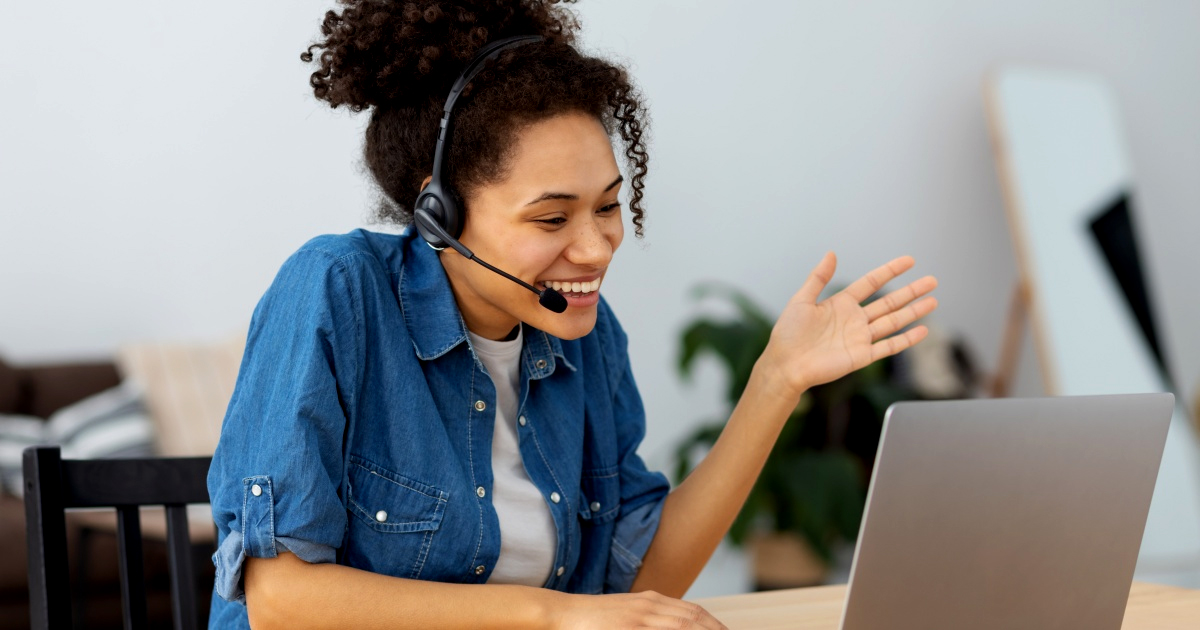 For many types of business, the traditional call center setup is suitable. There is a growing trend to virtual call centers. This technology makes it possible for many companies, particularly small and medium ones.
Virtual call centers allow agents to work anywhere. Virtual agents only require a connection to the case management software, which routes calls to them. It also provides all of the traditional call center features.
Even small businesses can have multiple agents available at all times to assist customers. For larger businesses, extra agents who are based at home may be available in an instant when things get busy.
Call center technology experience most brands ignore
Call centers have a bad reputation. This is because the personalization that we use in our other channels of sales and customer service doesn't translate into the call environment. It doesn't need to be this way.
Call center CRM software can help:
Automated routing

Telephone trees

Find customer contact information to make both inbound or outbound calls

Record conversations

Keep track of every customer interaction with your brand so that your reps can quickly refer to it during conversations
The phone number doesn't die, but the experience hasn't improved. Far too many brands are missing out a customer experience that could help them be ahead of their competitors.
---
Frequently
Asked Questions
What is call center CRM integration?
It is a connection between your CRM software and your contact centre software. It automatically transfers data back and forward to make each system (and the people and processes who use it) work better.
What is the role of call center in CRM?
Call centers can be a great way to establish a direct relationship with customers for companies that have traditionally used middlemen. A direct communication channel is essential for any company that wants to learn more about customers and maximize the relationship.
Customers are often more loyal to a call center than they were before it was introduced. The market is more competitive, and customers have greater demands.
What is call scripting in CRM?
A call script is a written document that includes correct wording and logic. It assists agents in handling calls. It is also useful in keeping the agent's attention on the contents of the contact.
What is a multimedia contact center in CRM?
Multimedia contact centers that offer a combination of outbound call, inbound call and email as well as social media and web chat (internal, external) interaction, provide organizations with a variety of opportunities to drastically increase their effectiveness, efficiency, and staff engagement.