An ultimate guide to Non-fixed numbers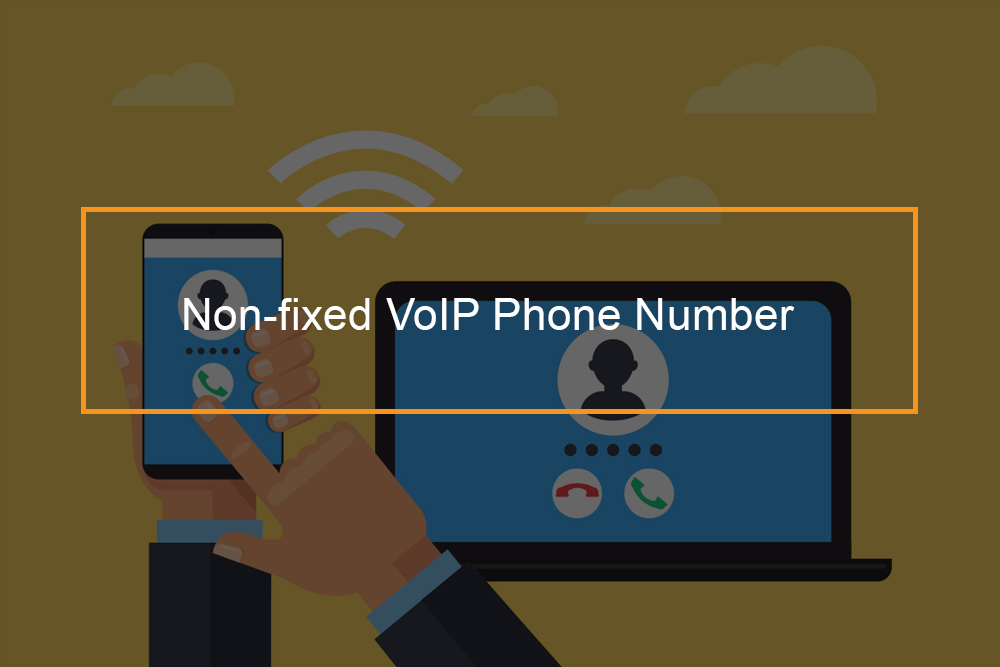 Non-fixed numbers are just as the name suggests. These numbers are not fixed to any physical address. When you sign up for them, the most you require to give is an email address and a payment option. That makes such a service very flexible and easy to use.
An example of a non-fixed VoIP service is Skype. The non-fixed approach has its own merits and demerits. These services are not concerned about where people are, so using them internationally is very easy. They are mostly famous for businesses that do global communication. Costs may also be easier to control with a one size fits all approach, especially for small and big companies that only require simple services.
Nonetheless, non-fixed services also tend to lack the additional services and enterprise-friend phone network models that fixed VoIP provide. It may not be easy to create a complex office phone system over these services. Also, non-fixed services are very common for fraudulent activities and scams; thus, they may not be the best professional providers.
---
What is fixed VoIP?
Before diving into the details of non-fixed VoIP numbers, it is worth looking at a fixed number. Fixed VoIP lines are linked to a physical address, such as someone's residential home or a company office. This is the same in traditional office phone systems, which need an address for service to be offered, as do many mobile accounts.
Since it is linked to the street address of the account owner, fixed VoIP numbers tend to be less often used for spam and fraudulent activity. That being the situation, fixed VoIP numbers are viewed with an additional degree of authenticity and reputability.
Together with being linked to an account's address, fixed numbers are connected back to a VoIP provider telephony station like via SIP trunking of operating completely on the internet. Fixed numbers have a tendency to be paid accounts and are not issued by free services with fast sign up; since you may experience when building a new account with Skype, for example.
---
What is the difference between fixed Voice over IP and non-fixed VoIP?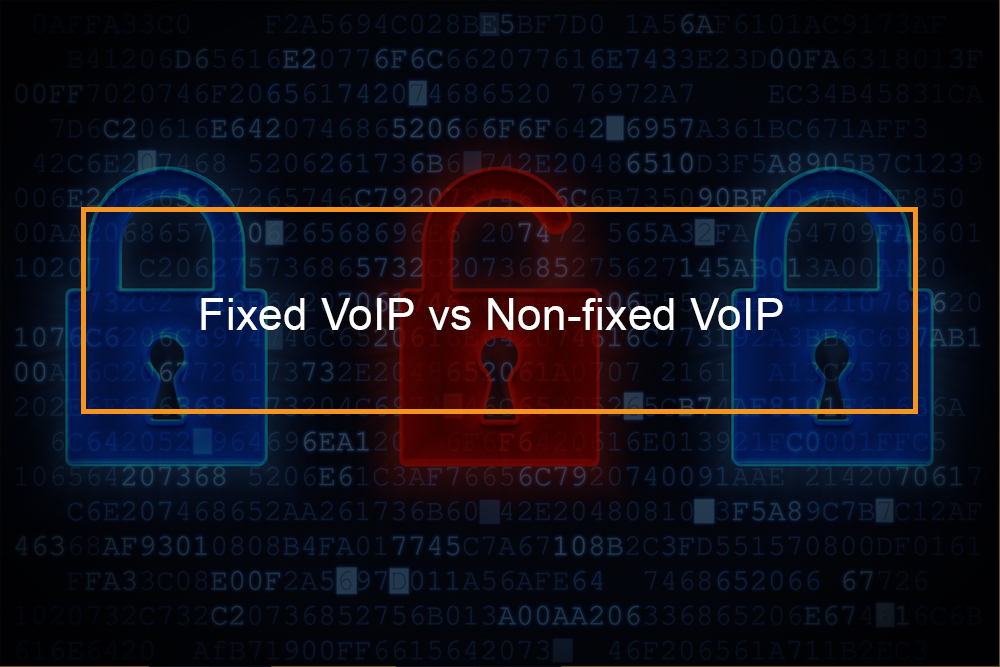 Concerning VoIP service providers, there are generally two kinds of VoIP services; fixed and non-fixed. A customer that is using a fixed VoIP would be linked with a geographical location and cannot be accessed from someone that is outside the country. Common fixed VoIP providers include Vonage, Cox Communications, and BroadVoice.
Contrary, non-fixed VoIP services, do not require to be linked with an address and are therefore easily obtainable by individuals that are outside the country. Common non-fixed VoIP include Google Voice. Since VoIP numbers can be challenging to track- particularly non-fixed numbers that can be obtained via simple email signup- they are frequently a favorite of criminals who can place orders using stolen or compromised credit cards. Scammers have also been known to hack other people's Voice over IP installations for profit.
The same telephone hardware can be used for either a fixed VoIP phone line or a non-fixed VoIP. The provider will determine the equipment you require. For most households and companies, a fixed VoIP line can offer all the essential calling services in a safe and flexible format. For legitimate users or non-fixed VoIP lines, the services are used in addition to another telephone service or by high cost-cutters who are willing to forgo essential features.
In a comparison of the two VoIP services, you can look at Ooma and Google Voice. The comparison reveals that Ooma is easy to use reliable and high quality. The non-fixed Voice over IP service of Google Voice can be like a landline when paired with hardware. While users can avoid taxes, they could lose the security to access 911.
Another problem with both kinds of telephones is regulatory compliance. Strict laws exist for automated phone and text message marketing, specifically to wireless phones like US Federal Telephone Consumer Protection. While the implications of TCPA for Voice over Internet Protocol numbers remain suspicious, with at least one legal model ruling that it does not apply directly to at least free Voice over IP services, it is essential to make sure that VoIP numbers have not been subsequently ported top cellular service and or a new owner.
---
Prevent non-fixed VoIP based fraud and maintaining compliance
As you take orders, automated data quality tools can assist you in verifying a contact's phone line type and ownership. Recognizing suspect phone numbers that belong to non-fixed VoIP providers early is an essential first step in fraud prevention and protection, enabling you to flag potentially fraudulent transactions for further review. These same tools also assist in automating the procedure of verifying contact data for regulatory compliance.
Service Objects provides easy-to-implement tools for phone validation and reverse lookup, as well as appending missing phone data to contact data. There is also Us or Canada and international lead validation services that offer a quantitative rating of lead quality using multidimensional analyses, and bundled lead enhancement services that combine validation with appealing missing contact data.
---
Can a non-fixed VoIP number be traced?
How to identify non fixed VoIP?
Non-fixed VoIP numbers are challenging, if not impossible, to track. For this reason, they have been used for Craiglist harassment, scams, apartment rental fraud, and countless other malicious communications.
Even though the numbers are hard to track, that does not mean you are without options. Below is what you can do.
Look for the number online to try to recognize the VoIP provider. You can file a complaint with that organization in case it has violated the acceptable deploy policy.

In case the non-fixed VoIP subscriber has perpetrated a crime, you can report it to the police to see if they are able and willing to trace the owner.

In case you have access to advanced calling tools like Ooma's call blocking, you can block the number from your telephone and also mark the caller as Phone spam to assist in protecting Ooma users.

You can also try searching for the number on Facebook to see if it is attached to any social media account.
---
Benefits of non-fixed VoIP service
User mobility
Most users prefer this service since they can use their VoIP phone number on multiple devices. Your clients, family, and friends can reach you on the same number if you are on your computer, mobile device, or desktop phone.
Lower cost and easier installation
Most IP phones accessible today can be automatically provisioned once they are connected to the internet. You require to follow directions on how to cable your phone, and you will have your phone line up and running.
You can so use a softphone to access non-fixed VoI[P services. A softphone is a plan or application installed on your computer or mobile phone that enables you to access VoI[P services. A wide variety of softphones are accessible for download at no charge.
Advanced call management functionalities and features
Depending on your VoIP service provider, it is possible to configure calls to your number to ring on your desktop phone, mobile device, and computer. You can answer the call from the equipment that is closest to you.
---
What are the disadvantages of non-fixed VoIP?
Security threats
 As discussed above to get a non-fixed phone number, you only need to sign up for it for free through your email address. You can also set up your caller ID information in a way you want. Besides, the service allows bulk VoIP calling. This makes these platforms vulnerable to spamming and hacking. Scammers can use an easy script with the ability to call upwards of one thousand numbers every second. The non-fixed VoIP numbers are hard to track. This makes them preferred platforms for cyber-fraudsters, mostly operating from offshore areas, to do fraudulent transactions.
Nonetheless, this does not mean you should avoid a non-fixed VoIP phone solution. With cloud solutions providers, there is no cause for alarm. Most cloud providers are reliable and compliant cloud solutions at a demanding level.