List of landline phone service in the USA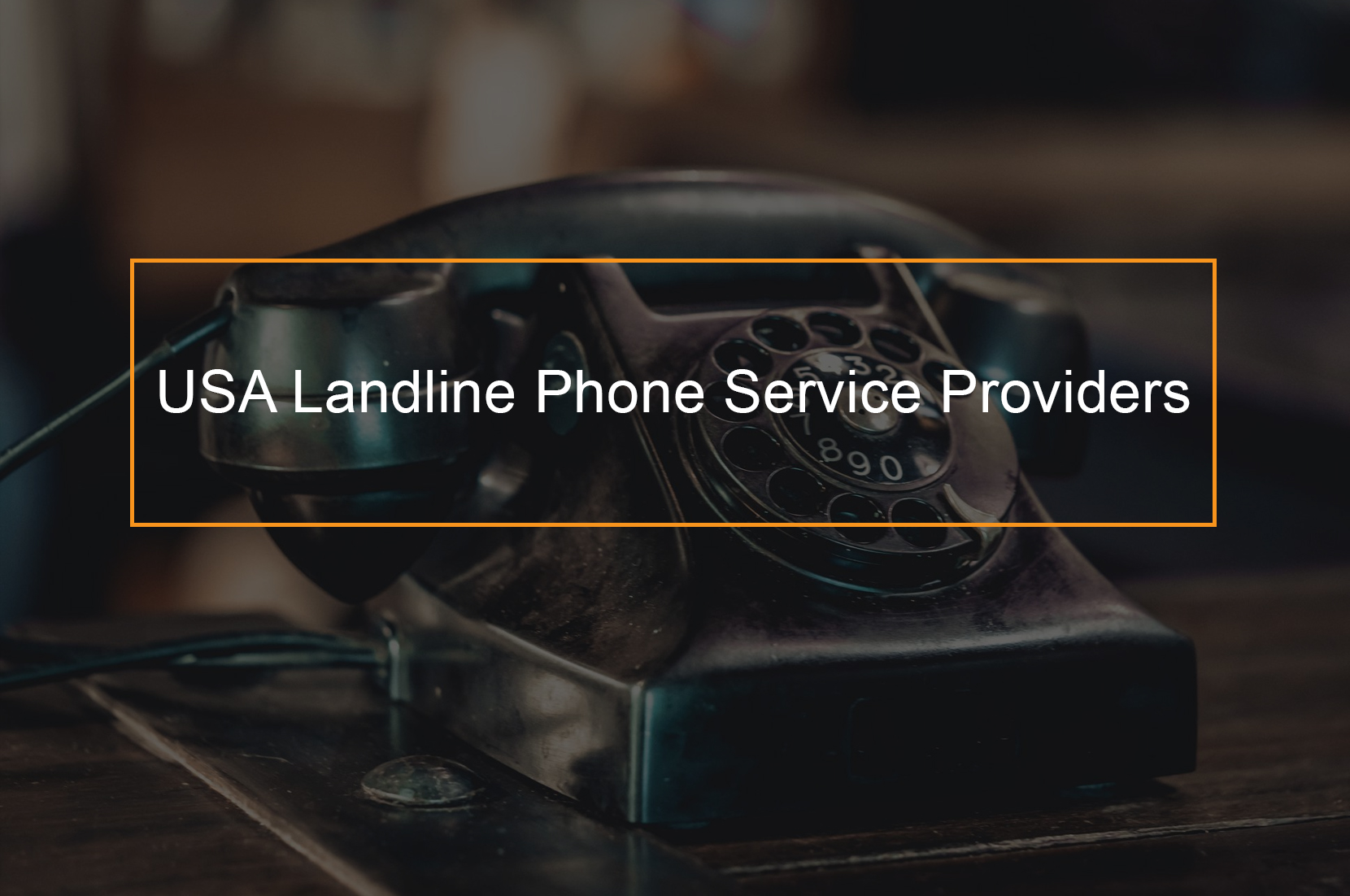 Some of the USA landline phone service providers include AT$T, Verizon, Qwest, Vonage, Xfinity, Spectrum, CenturyLink and others.
While most people in the United States use a cell phone as their sole means of communication, landline phone service offers benefits such as low cost and reliability. Something that has made landline phone service an appealing choice for many. 
A landline phone, commonly known as a home phone, is a kind of phone service that transmits audio data via fiber optic cable or audio data. Landline phone services are widely available as either part of an internet bundle or a standalone service. If you are looking for landline providers in your area, consider this article as your guide.
---
Companies that offers landline service
What companies offer landline phone service?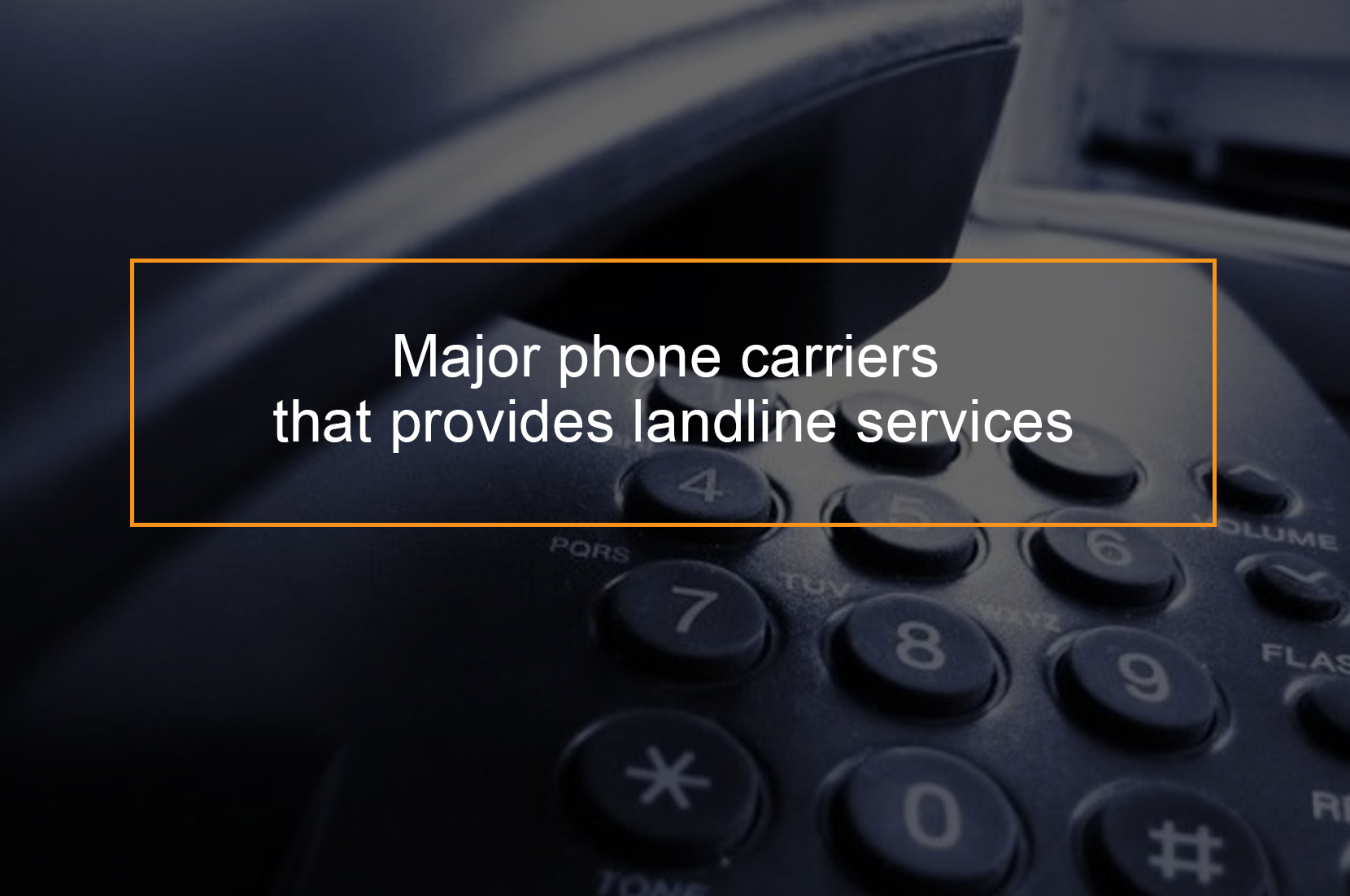 Several major phone carriers keep on providing landline services. Often, the carriers sell these plans at better rates in bundles that include cable television and the Internet.
AT&T landline service plan
AT&t is the leading provider of landlines, also operates many smaller landline businesses such as BellSouth Telecommunications, Southwestern Bell, Pacific Bell, Michigan Bell, and Indian Bell. AT&T also provides cable and internet service, providing packages like at the AT&T Triple Play for $78  for every month since October 2010. The Landline only plans range from &16 to &40 for every month from October 2010.
The most significant pros of AT&T home phone service is it offers unlimited calling in the United States, Canada, and Mexico territories and twenty-plus integrated calling feature. On the cons, the digital phone service has been bundled with at least the Internet or TV and is not available as a standalone service such as traditional service.
Verizon landline phone rates
Verizon is often known for its wireless cell phone plans; it also offers residential landline service for local, national and international calling. The company boasts the freedom unlimited calling plan, which provides unlimited long-distance calling and unlimited local. Verizon also offers a bundle that comprises Internet, television cable and landline service for $84.99. Unlimited Landline only packages begin at $49.99 every month since October 2010.
Some of the pros of Verizon Fios phone landline service is; calling features include- caller id, calendar synchronization, locate me and enhanced call forwarding. A user can also pair with Verizon Fios internet or TV  for extra savings. On the other hand, pricing can be more expensive than other providers, and there are no standalone phone plans available. Phone service must be bundled with TV service or the Internet.
Qwest landline service
Just like AT&T and Verizon, Qwest also provides Landline, television cable, Internet, and wireless. Home phone tiers that begin at $30 for every month and include-unlimited local calling and the choice of up to 10 calling features like voicemail, call forwarding and caller ID. Tiers that begin at $35 for every month which also include a choice up to 10 calling features and unlimited local and long-distance calling.
Is Vonage a landline phone service?
Vonage only offers phone services and works differently from average landlines. The tier allows users to make calls via high-speed internet connection. Using Voice over internet protocol (VoIP), Vonage routes your calls over the Internet, according to the business's website. The tiers need you to have a high-speed Internet connection and a Vonage phone adapter. Whereas many other organizations need a yearly contract with tiers, Vonage does not. All plans include calling features like caller ID  and call waiting, ranging from $9.99 to $34.99 for every month.
CenturyLink 
Just like the other providers in this list, CenturyLink offers landline phone services. Home tiers begin at $45 per month plus taxes for the length of the contract. Additional fees and terms apply. The pricing of CenturyLink landline services varies by location and availability. It is worth to note that all the prices are subject to change at any time and that speed may also vary. 
CenturyLink offers home phone and internet services in thirty-five states, plus partners with widely accessible DIRECTV service. But, fiber internet service still has limited availability and varies based on your area. 
The best part about CenturyLink Phone is that it is basic local and unlimited long distance plans accessible and more than ten calling feature inclusive of 3-way calling, voicemail, and call forwarding. However, a significant shortcoming of CenturyLink phone basic home phone plan is that it does not include long-distance calling or any calling features.
Cox phone service
Cox phone service offers high-quality voice connection to residential consumers in Cox's service area. Telephone modem needed and will be provided for the time of phone service subscription. With Cox phone services you can enjoy advanced features you need including high definition sound, the ability to set up incoming home phone calls to also ring on your cell phone or office phone and block anyone who is annoying you. You can also enjoy unlimited calling in the US, Mexico, and Canada.
Frontier
Frontier also offers landline phone services. The cheapest home service plan is Spectrum Voice, which starts at $29.99 per month. The plan includes unlimited calling nationwide and to Mexico, Canada, United States, Puerto Rico, Virgin Islands and more. It also comes with twenty-eight plus features.
The Frontier phone pros include per minute, and unlimited plans offered, offers more than twenty custom calling features, and unlimited the United States and Canada calling with select bundles. However, standalone phone plans are only available in limited regions.
---
Can you get a landline phone without Internet?
Explore cheap landline phone service without Internet
In case you are interested in affordable landline phone service without the Internet, it might be challenging to find exactly what you are looking for. Most providers today only provide traditional landline home phone service as an add on option to Internet and TV plans. 
Various providers, however, offer standalone home phone plans in specific regions that do not need the purchase of additional services. Some of the best landline phone providers without Internet have been discussed in the section above, such as CenturyLink, Cox, and Verizon Fios.
You can also opt for the spectrum. The cheapest plan, Spectrum Voice Basic service starts at $29.99 per month and comes with unlimited calling nationwide and to Canada, United States, Puerto Rico, Virgin Islands, and more. It also has twenty-eight plus features.
The pros of Spectrum provider include; single service phone plans available, no contract commitment, bundles best with Spectrum TV and internet feature and 28 callings feature including block anonymous calls, call forwarding, block caller ID and more. However, it is worth noting that this service is carried via phone lines, so you might experience weather-related service outages.
Xfinity phone also provides landline phone service without the Internet. The cheapest plan of Xfinity begins at local starting at $34.95 per month, which includes unlimited nationwide calling. 
The best part about Xfinity phone plans no contract needed, one-year price guarantee, standalone home phone plans available and talk to places such as China, Canada, South Korean, Mexico, Puerto Rico, and Singapore. On the downside, Xfinity phone services are limited calling features.
When looking for a good landline look for features such as caller id, call waiting for id, call waiting, three-way calling, do not disturb, call block and other essential features.