UCaaS buyers guide: Evaluating UCaas providers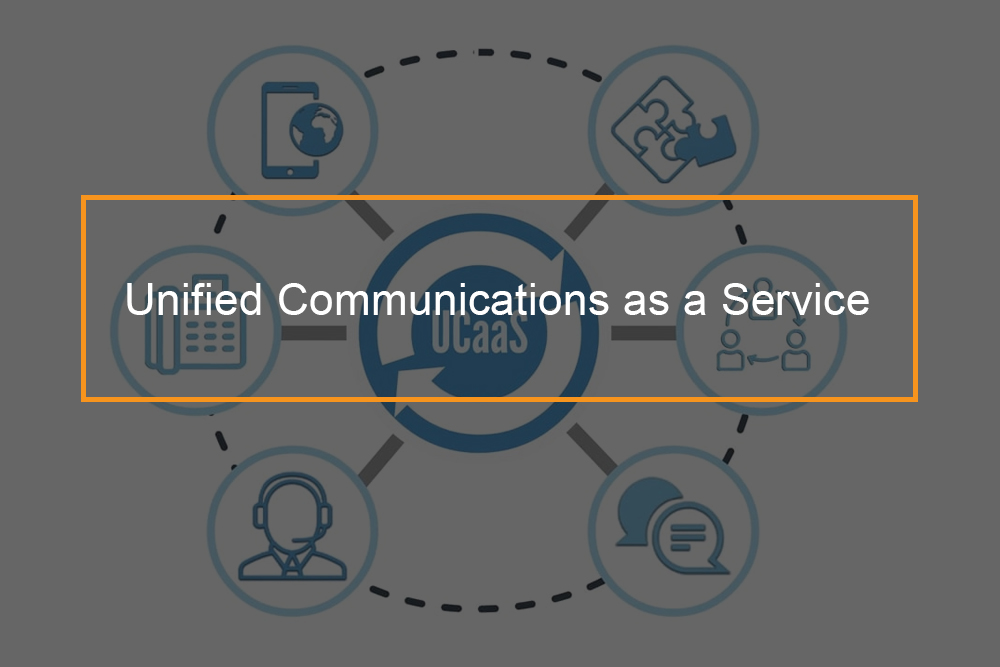 Some of UCaas provider include Google Hangouts, RingCentral Office, Verizon Unified Communications and Collaboration, West VoiceMaxx CE, Mitel, MiCloud, 8X8 Virtual Office, Fuze and AT&T collaborate.
UCAS is one of the many, as a service model, to emerge in the marketplace in recent years, prompted by the growth of cloud computing. Even though the cloud, UCaaS simplifies the deployment and management of communication strategies. You do not need a large in-house IT team to get started since you get all the support from the back-end in exchange for a monthly service fee.
With UCaaS, businesses unlock the opportunity to integrate multiple communication strategies via s single, simplified cloud system. You can connect video conferencing, enterprise messaging, and others. Besides, you can also make sure that every person in your team can access the same tools- regardless of where they are. UCaaS provides scalability and flexibility in a world that demands businesses to be agile.
---
Best UCaaS Providers
Evaluating UCaaS Providers
Below are some of the top providers of UCaaS:
Virtual Office by 8X8 software
Virtual Office is a collection of extensive web-based business VoIP service offered by 8X8. Virtual meetings, enterprise-grade phone service, mobile applications, virtual contact centers, and more features are available to assist businesses in virtually any area to optimize their communication. Virtual office suits companies managing distributed and mobile staff.
Together with standalone PBX, video conferencing, SIP trunking and internet fax, mobile support, softphone, the system also provides various applications within the suite. Integrated CTI, ACD, conference calling, call recording, and auto-attendant are available to address the communication needs of a small, midsized, or enterprise business. The system is also compliant with HIPAA, FISMA, PCI and backed by almost 100 US patents.
8×8's can integrate with many other systems, including ACT, Zendesk, Sugar CRM, Salesforce. NetSuite and Outlook.
8X8 has been providing VoIP and Unified Communications since 2002. 
Nextiva
Nextiva is a business which is focused on VoIP phone system serving small businesses and enterprises. The Nextiva VoIP service provides subscribers with a complete chat, phone, texting, and fax solution. Customers get more than phone service. They get access to a comprehensive suite of communication tools such as CRM, analytics, surveys, and automation.
Nextiva is easy to use and manage. Employees can also stay in touch with customers and co-workers with the Nextiva App, available on macOS, Windows, and Android. When companies switch to Nextiva, they are also able to save on cost.
Nextiva top features include unlimited calling across Canada and the United States, conference calling, auto-attendant, reporting and analytics and text messaging, and toll-free 800 phone numbers. Big companies enjoy Nextiva affordable SIP Trunking and call center solutions.
Nextiva is famous for its reliability and ability to provide companies with voice solutions that scale their needs. Nextiva data centers are strategically located across the US. Thus, calls placed over Nextiva networks are crisp and clear. Most businesses trust Nextiva platform because of their security.
RingCentral Office
RingCentral Office is a cloud-based business phone software that provides business communication tools for voice, video, text, and Fax. Core features of the software include auto-recording, conferencing and unlimited long-distance, and long calling.
RingCentral Office is a fully integrated mobile-based phone system that assists keep staff connected through a variety of personal and business devices, including smartphones, tablets, phones, and desktops. The RingCentral mobile app is integrated with the phone system and keeps staff connected to clients and colleagues from anywhere. Besides, RingCentral integrates with basic email platforms and other solutions such as Box, Google Docs, Dropbox, and Salesforce CRM.
With RingCentral Office, all phones are ready for immediate use and setup. Users can manage their phone preference without IT help.
Jive Voice
Jive Communications delivers a cloud-based unified communication application to companies of all sizes across the United States. Jive Voice includes integrated services for business, video conferencing, VoIP and contact center which are all cloud-based that can be accessed via web browsers on the Internet-enabled device or installing a desktop software on Mac and Windows devices.
Within their integrated services, Jive Voice provides automatic call distribution, PBX call routing system, broadband Internet, conference calling, call recording, mobility, internet fax, and softphone. Jive voice products are suitable for a wide range of organizations, from small businesses to enterprise, K12 to higher education institutes, hospitals, and government. Jive Voice provides both local and long-distance calling. Subscribers can customize their calling schedules fully and control various aspects of calling from a single portal. Jive video offers cloud-based video conferencing capabilities enabling subscribers to connect with their customers and co-workers face to face.
Users can also connect with their customers on the go by downloading and installling Jive Voice Mobile app available for Android and IOS smartphones.
Business Voice
Business Voice is a cloud-based VoIP software designed by PanTerra, which enables subscribers to receive or place calls from their office phone number, communicate with their team, and have file access, all from any gadget with an internet connection, providing call center employees the ability to telecommute.
Business Voice comprises an array of features such as the mobile app, unlimited calling, IM, softphone, cloud sync, and others. Other applications include automatic call distribution, call recording, auto-attendant, conference and Internet Fax. The system can also interface with existing CRM applications like Outlook, Salesforce, and many others. Business Voice can be utilized by small to large businesses.
Ooma Office
Ooma Office is a cloud-based VoIP solution that caters for small and midsized businesses across various industry verticals that assist them in managing their business operations. Ooma Office provides multiple capabilities provided by traditional IP PBX software. The application also provides features that are specifically designed for the needs of small businesses such as the Ooma Linx remote phone jack which utilizes wireless technology to let companies set up extensions at different places in the office. This feature is suitable for companies like coffee shops and dry cleaners.
Other features include an auto-attendant, which can answer customer inquiries and automatically route incoming calls.
---
What is UCaaS?
UCaaS allows users to manage all workplace smartphones, laptops, and a wide range of other devices. Analog business phone systems primarily centered on managing the voice channel. This built a disjointed experience for staff who had to use different software for email, instant messaging, and so on. Besides, these systems did not provide the flexible configuration settings subscribers required to personalize their various communication methods. This lead to the emergence of UCaaS.
---
Key considerations for UCaaS buyers
Unified communication is complex and keeps on evolving. While evaluating vendors of UCaaS keep the following in mind:
Combined Unified Communications: Some UCaaS providers specialize in deployments for multi-channel contact centers (those that manage communications channels such as SMS text, email, instant messaging, social media, and live chat). These vendors can utilize a contact center system that integrates seamlessly with the UC system used by the rest of your business. Example vendors include ShoreTel, RingCentral, Nextiva, Jive Voice, and 8X8.

Integrations with office productivity facility: Increasingly UCaaS providers are developing pre-designed integrations with popular office productivity suites, comprising Microsoft Office 365 and Google Apps for Work. If you are already using Google or Microsoft ecosystem, look for vendors that have already done the work of integration, so you do not have to.

Conferencing needs: The continued growth of Web conferencing has vastly decreased the costs and technological complexity of both video and audio conferencing. Nonetheless, Unified Communication still differs in the conferencing capabilities they provide users. For example, not all vendors mobile clients can support multi-party video conferencing on tablets and smartphones. Others are limited in their Web conferencing features.

In particular, the use of WebRTC is still evolving. Vendors are actively developing software based on WebRTC, whereas solutions already on the market have adopted it to varying degrees. Ensure your list of vendors only includes vendors that provide the conferencing features you require to support your business's collaboration styles.