Best VoIP Phone System for Small Business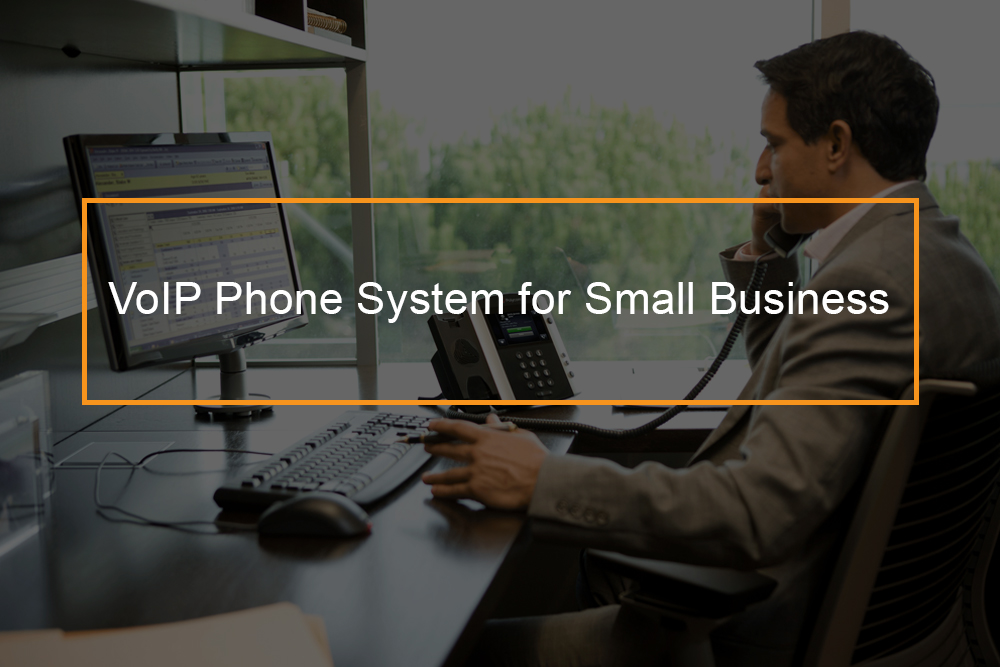 Best VoIP phone systems for small business include; RingCentral, CloudTalk, PanTerra CloudUC, Comcast VoIP, 8X8 VoIP phone service, Slack, Skype, Mitel Sky, Google Hangouts and Zoho Cliq.
Small businesses widely use VoIP. VoIP phones are more convenient and flexible compared to regular phones. Besides, they come with a wide variety of features and are cheaper compared to analog phones. 
However, it is challenging to buy a VoIP phone that fits the needs of your business. ThisVoIP buyer's guide will provide you with the necessary information you need to get started. 
---
How do I set up a business phone?
Factors to consider when setting up a VoIP business phone system
VoIP phone is known as Voice Over Internet Protocol. VoIP is a communication device, designed to send and receive phone calls through IP networks. The phone uses internet or private data network to transfer voice and messages. Unlike traditional phone which uses the public switched telephone network, VoIP uses packet-switched telephony.
There are two types of VoIP phones- hard phones and softphones. Hard phones rest on the office desk or conference room while softphones are virtual telephones that stay in software on mobile devices such as mobile phone, PC, or tablet and may also serve as hard phones. A VoIP hard phone can be used to access voice mail, conference calls, direct voice calls, and communications via speakerphones, Bluetooth and handsets.
Effective communication in business is significant in creating strong customer relationships and enhancing team collaboration within the office. With advances in technology, most companies prefer VoIP phone systems since they have advanced features. VoIP applications are loaded with video conferencing, voice calls, call recording, intelligent call routing, caller id, and advanced voicemail to email transcriptions features. Below are some of the factors you should consider when setting up a VoIP business phone.
Number of employees
It is vital to know the number of employees who will be using the business phone system. Determining the number of employees will help you know the number of phone lines you will require and features which are essential for the office.
Fast internet connection
If you want to upgrade your office phone system, you need to know that VoIP phones are depended on internet and power. Thus, you need to check your internet connection to evaluate if it can manage VoIP telephones. If you have an insufficient internet connection, upgrade it before buying a VoIP phone.
Plan a budget
VoIP phone cost anywhere from $30 per user to $70. Outline a budget, so that you do not overspend or under plan your business phone system adoption. A budget will keep you and your team grounded.
Determine the essential features for your office
VoIP phone systems have many features, but not all features are useful for your business. Before configuring a VoIP phone system, it is essential to figure out the features that you need, so that you do not end up paying for services you do not need.
Make sure you keep a list of the features you require because they will help you in choosing your ideal VoIP provider.
Select a VoIP provider
Making choosing a VoIP provider check reviews to make sure that other users are happy with the provider. Aso check that the cost is within your budget. You might also want to ensure that the customer service of the provider is excellent and that it is easy to set up.
Purchase the phone and necessary hardware
After choosing your VoIP phone provider, you can now buy the phone. Often you can access VoIP phone services without special VoIP phones.
Set up the VoIP phone
Most of VoIP phones come with manuals or online tutorials guiding you on how to set up the phone. Often, you just cork your phone into the Ethernet system, set up your setting on your telephone, and you are good to go.
---
Best business phone systems 2019
Best picks VoIP phones for small business
The phones listed in this section are easy to set up, scalable, flexible, and affordable. Note you do not have to limit yourself to the phones listed below, there are other good phones in the market. However, the following met our preferences.
RingCentral Office for small business
Features:
Can facilitate online meetings, receive a text message and accept phone calls

Audio and video conferencing

Collaboration tools

Call monitoring

Reporting solutions

Easy to maintain and set up

Features can be easily tailored to your needs
Pan Terra CloudUC internet-based phone
Features:
Team collaboration software

Unified message application

Contact management tool
Comcast business voice for small business
Features:
Automated attendants

Business attendant

Cost-effective solution

Business voice continuity

Disaster recovery

Equipped with primary rate interface trunking tool allows the phone to be used in case of emergency disasters 
Jive Voice-Jive communication phone system
Features:
Unlimited domestic calling plans at affordable price

Customize call flows

Update messages

Video, audio and chat communication

Pricing depends on the number of users
Skype
Features:
Social media communication site

Instant messaging

International calls

Video chats

Conference for up to 250 people

Easy to set up

Integrated with third-party business applications

Manage messages on mobile devices

Contact landlines and mobile phones
Slack for small business
Features:
Robust data security

File sharing

Configurable notification options

Advanced data filtering

Serves as a unified communication hub

Is compatible with numerous third-party applications

Basic functions are entirely free

However, it is not built to communicate with customers
Vonage
Features:
Supports video conferencing

Call announce and screening

Multiple devices on one extension

So not disturb setting
Ooma office
Features:
Virtual receptionist

Video and audio conferencing

Extension dialing
---
How much will a VoIP phone system cost a small to midsize business?
VoIP business phone system cost
A business phone system offers desk phones for staff to have a voice communication with colleagues, support to call center for sales, contact center support, and connect with other communication channels. And most businesses still need a service that will connect to the landline network.
Upgrading a phone system can be overwhelming. Luckily, VoIP phone systems are cheaper to buy, run, and maintain. You can expect to get VoIP phone services for free or pay up to $200 per month. Generally, VoIP phone services cost around $10 to $50 in a month depending on the kind of service you have subscribed to. 
VoIP price increases with the type of features you need and the number of local and international calls. When it comes to VoIP smart homes, the price ranges from $5 to $26 per month.
The best part about VoIP phones is that they have low hardware requirements and you can use your existing phone for VoIP. That is if you have an analog telephone adapter. 
---
Auto-attendant for small business
An auto attendant phone system greets and routes inbound calls to prespecified voicemail extensions, extensions, and phones automatically. It allows the user to dial into the real number then ring a feature code or an extension. Incoming calls are routed and answered without a receptionist, and incoming callers can self-route their call to the right division based on their requirements.
Often Auto-attendant is integrated with the PBX ACD. A business that adopts Auto- attendants enjoy the elimination of operation, installation, and maintenance costs of the Voice Over Internet Phone PBX since their VoIP service provider hosts PBX for them.
The best-automated attendant for a business should be easy to use and set up and have features such as voice mail, greetings, and call forwarding. The system should also be affordable and offered a provider with reliable customer support.
The best-automated attendant in the market today is Nextiva featuring unlimited calling and mobile apps. The majority of Nextiva users online are happy with the level of customer support and ease of setup. However, despite Nextiva having competitive and affordable prices, it is a bit confusing.