The Ultimate Guide to Unified Communication and Collaborations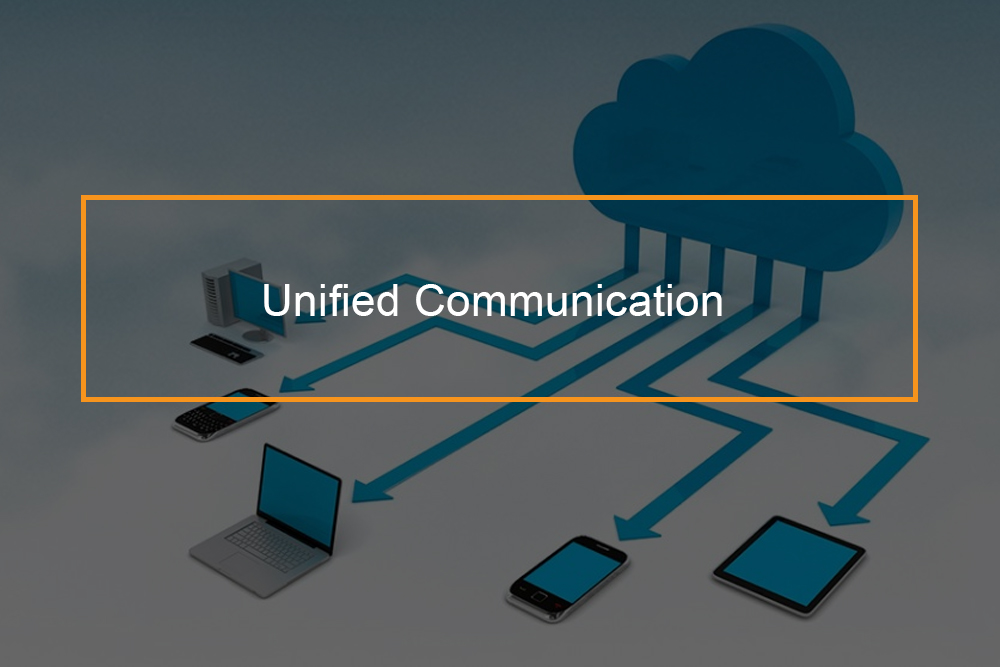 Unified communications(UC) is a business and marketing concept outlining the integration of real-time Communication and asynchronous such as instant messaging, mobility features and unified messaging. The US describes an interlinked system of enterprise communication devices and solution than can be used to enhance business communication, collaboration, and productivity.
The UC enables an individual to send a message on one channel and receive the same Communication on another channel. For instance, one can obtain a voicemail message and choose to access it via email or cell phone. Real-time Communication is also referred to as synchronous Communication.
Advance in technology prompted team collaboration tools to provide near-real-time Communication and messaging centric. Such devices offer features such as API integrations, video capabilities, and expound on instant-messaging services.
Unified communications mainly aim to integrate the software that powers synchronous and asynchronous Communication so that the end-user can have easy access to all tools from any device of their choice.
---
How unified communications work?
To understand how unified communication work, let's look at an example of a unified platform. A web conferencing system would use an audio conferencing system, which in turn, would be built on an underlying, internet protocol telephony platform, then a unified messaging client would press click to talk(CTC), press video functionality or press chat.
The theory behind this is: one or more back end systems, also known as UC platforms, support a unified communication platform. The UC platform enhances integration among services and front-end clients that provide access. 
UC also supports subscribers moving from one communication channel to another in the same session. For example, a subscriber can start communicating via email and then decide to build up the interaction to real-time Communication, converting the session to a voice call with one click and then video conference with another press without any interruption.
Unified communication systems and their elements can be used on-premises, public-private or public cloud, or a combination of all. Cloud or hosted unified communications are also referred to as UC as a facility (UCaaS).
---
What is presence in unified communications?
What makes a UC system?
The main components of unified communication tools include:
Enterprise social networking and collaboration platforms

Collaboration and communication (calendaring, joint workspaces, screen sharing, messaging and file sharing)

Text-based communication channels(chat, email, and SMS)

Real-time presence

Web conferencing (interactive whiteboards and virtual meeting rooms)

Video services (broadcasting, telepresence and video conferencing)

Voice solutions(voice mail, audio conferencing and telephony)
There are many other underlying elements of Unified Communications under the above user-facing components, which include:
Softphones, camera, desk phones, microphones, headsets and other endpoint devices which are also user-facing tools

Internet protocol, a traditional, or cloud-based private branch exchange (PBX)

The multi-point control unit (MCU) or video bridge for video conferencing with numerous (three or more) endpoints

Business communication gateways such as session border controller (SBCs)

Single unified server or platform or multi-vendor
To fully benefit from unified communications, businesses need to adopt these tools in their current software and application, business goals, and strategies. Unified communication and collaboration tools work efficiently. Collaboration tools often include communication capabilities like integrating with external Unified Communication systems or team chat for those capabilities. Unified Communication also overlaps with technologies, call center, and contact center. For example, in the kind of automated call distribution (ACD), messaging features, video chat, and interactive voice response (IVR) systems.
Previously, a significant challenge for most Unified Communication vendors has been compatibility with businesses existing communication strategies. Most organizations today are looking for unified communication platforms that can develop and blend with their top existing communication measures. Fortunately, Unified Communication as a service, consolidation, open AOIs, and other developments have started to solve the issue.
---
The evolution of Unified Communication technology
How Unified Communication can evolve with your business?
Unified communication platforms can improve efficiency, agility, and productivity of a business. For example, if you are operating in a traditional office platform, Unified Communication helps employees to use the tools that are most suitable for them, for mobile devices with cloud-based application to softphones and desk phones.
Unified Communication evolves with globalization, and artificial intelligence: as the business industry grows and new trends are formed, so does unified communication platforms. The concept known as communication-enebled business process has progressed into a communications platform as a service (CPaaS) and the use of communication APIs. It engages in integrating services like telephony, presence, and chats into business software. For example, allowing users to launch a voice call directly within consumer relationship management(CRM) application.
Unified Communication has natural connections with other sections of the business environment. For example, Unified Communications and Collaborations are beginning to overlap more as companies realize they require their staff to work as a team on projects and communicate seamlessly in the same streamlined environment.
Further, as consumer experience gets vital differentiator in the company space, Unified Communication is beginnig to overlap with technologies for the contact center. This enables contact center agents to access support from their co-worker, collaborate on customer issues, and unlock vital information.
Even though Unified Communication has already transformed Communication in businesses, there is more to discover, and the system keeps upgrading.
---
Why do you need Unified Communication?
Advantage of unified communication to a business
Below are ways unified Communication can benefit your business.
Unified communication impacts business productivity and efficiency
Unified Communications simplifies work in an office by reducing time to complete a task. The feature of routing incoming calls wherever you are to a smartphone application, office phone, and your computer, reduces the chance of missing an important call.
Rather than retrieving the paper from an outdated fax machine or even listening to voicemail, blue face delivers both these types of messages directly to your email. It can deliver in PDF form or audio form depending on the channel.
Besides, Unified Communications enable employees to work from home without requiring unique configuration from the IT department. A desk phone connects back into the central cloud PBX business phone system.
Unified Communication saves you money
Unified Communication uses Voice over Internet Protocol (VoIP) technology to merge different communication platforms. This differs from analog telephony which depends on the rental traditional phone lines from service providers. The line rental charges do not have to be on your bills, substantially decreasing the recurring operating costs of your phone system.
Unified Communication helps a business provide better customer service
Unified Communication platform offers features that improve your business customer service. When a customer calls your company, they want to be served by a particular agent or a division, and they want this to be done fast. Unified Communication enables calls to be redirected from your fixed number to your mobile device even though you are not at your desk, or you are out of office. This means you are always available to attend to your clients.
Besides if you are not in a position to answer the call, ring groups can be set up to send the call to the most suitable agent. Ring groups set up conditions for incoming calls. For example, you can set up your phone system so that if your main sales line is not answered, the call can be forwarded to the sales manager automatically. Unified Communications allows you to see if the recepient you want to talk to is available or not. This saves customers the frustration of being put on hold and not being attended to since the agent out of office.
Unified Communication also allows you to view the availability of team members or colleagues. Thus the customer will not be put on hold if they are unavailable. If you are transferring calls, you can use short internal number dialing to make it easier. You can also sync contacts from a central portal across your business work.