Is Google Voice free?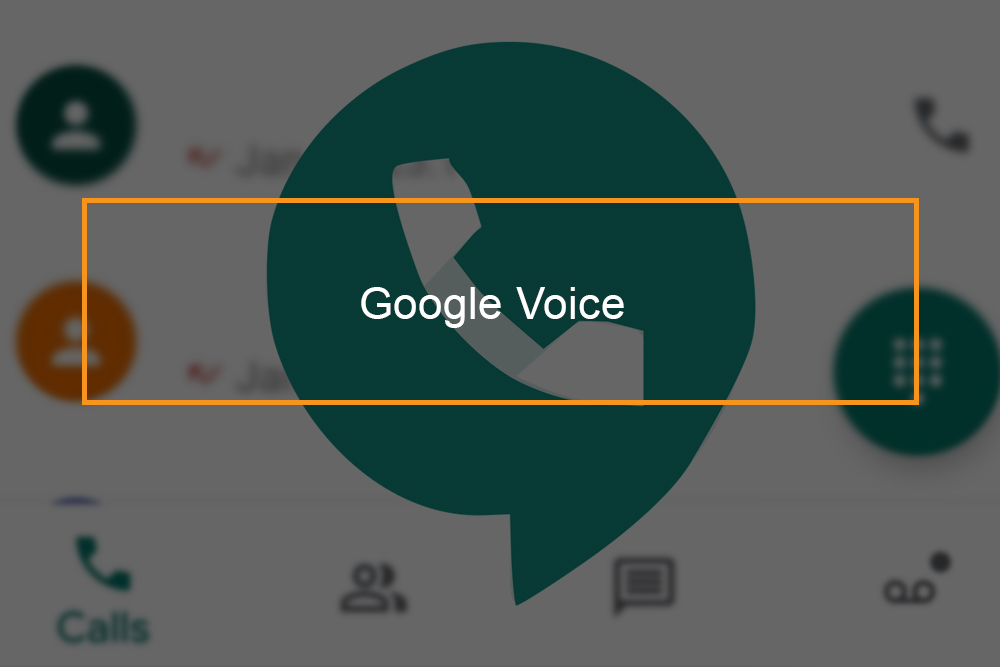 Google Voice is free to use, for the most part. You do not pay to sign up for a Google Voice account, nor do you pay for getting a Google Voice number. Plus, most of the calls made using Google Voice across the United States and Canada are free as well. 
To understand more about Google Voice, let us discuss what it is, circumstances where they offer free services and paid services, and how to get it. 
---
What is Google Voice?
Google offers its users a telephone number through a service called Google Voice. It will surprise most, but this service from Google has been around for over a decade now. Users can choose a phone number from a list of available numbers. After that, the number is configured to forward calls to different other numbers. Any of the configured numbers can be used to answer the call from the Google Voice number. 
It should be noted that Google usually makes money through big data advertising. This is where most of your information and other insights are sold to advertisers who then target you for their products. Google Voice uses the same technique, and that is why it can afford to offer a lot of free services. Users should know that their information is most likely sold to other businesses. 
The other drawback of this Google service is that it is only available in the USA. There is frankly no other way of using Google Voice elsewhere. 
When is Google Voice free?
Google markets its Voice product as a free service. This is because you will not be required to pay any amount to set up an account or get a Google Voice phone number. Plus, the calls made within the United States and Canada are free, except in certain circumstances. 
As already mentioned, Google analyses the data collected from the conversations you have through Google Voice and sells the insights to advertising companies. That is how they manage to keep Google Voice mostly free of charge. The call records are available in Google audio. 
---
When does Google Voice cost money?
There are some parts of the United States that will cost you money to call via Google Voice. These are the more rural area. The charge is only a cent per minute. There are also charges associated with international calls. The official Google Voice site will show you the rates of calling each country. 
Google Voice allows you to use a US number to make calls while in a foreign country. For example, you can be in France and use a US number to call someone else in France via Google Voice. Or even call back home in the US from France while using the US number. In all these scenarios, Google Voice will charge you the international rates listed. 
You will also be charged when your calls are made on the network of your cell phone carrier when you use a mobile device. 
Google Voice prices
Calls made to remote areas of the United States and Canada will cost users one cent per minute. When it comes to international calls, the official Google Voice website has all the rates. You get a text box where you can type in the country you want to call, and it will show you the rates. You can additionally scroll the list of countries arrange in alphabetical order with their respective rates beside them. You also get the option to change the billing country and the currency type. 
---
Other charges associated with Google Voice
There are other charges associated with Google Voice. You should keep these charges in mind so that the telecom bill does not surprise you. Here are the charges:
You should know that Google Voice calls do not use data connection or the internet. This means the calls will use the allotted monthly airtime for your device. 

If you are making calls outside Canada and the United States using Google Voice, then your service provider may charge you roaming fees. 

Long-distance rates may also apply if you rout your calls through a number that is not in your area code.

A few telecom carriers may charge you for incoming text messages. 
---
How Google Voice works?
Google Voice works by linking the traditional landline system (PSTN) and the mobile network. When someone makes a call using Google Voice, it passes through PSTN. This traditional phone system does not do everything because the call is then taken to the Google space on the internet. This is where numbers are pooled. From here, the call is direct to its final destination. 
Moreover, you can change carriers and not change the phone number because that one Google voice number can ring any phone through different carriers. 
The features of Google Voice 
Setting up and getting Google Voice plus the app can be done for free. However, if you want advanced features such as number porting, then you will need to pay. A Google Voice account comes with the following features:
Call blocking

Call routing

Voicemail notification via email or SMS

Free PC to PC voice and video calling worldwide

Voicemail transcribed to text

Change phone device while answering a call

Conference calling

Free PC to phone calling within North America

Google Voice SMS

Choose which phone to ring depending on the caller

Cost-efficient international calling rates

Liste to voicemails before answering calls

Customize voicemail greetings for specific callers
---
How to get Google Voice?
Now that you understand Google Voice and its benefits, here is how to have it. The best method of setting up Google Voice is by doing so on a computer. You can also use the Android and iOS apps, but you will face some challenges. Follow these steps to get Google Voice.
Go to the official site of Google Voice and select Get Google Voice. Ensure you are logged into your Google account. 

If you are using the computer to set up the account, choose the Web option. You will also see Android and iOS options. 

Read through the terms and click Continue.

On the next page, you will choose a Google Voice number. Input your city or even your area code to see the available numbers there.

Go through the available numbers and select the one that you want to use as your Google Voice number. You can click Load More to see more Google Voice number options. 

Click Verify on the following page to confirm the number you have picked.

Input the phone number that will be used by Google Voice to forward calls to and click Send Code.

A code from Google that usually begins with G- will be sent to your phone.

Input this code on the Google Voice website and click Verify.

Select Claim to accept the number and then Finish to complete the setup.  
---
How to buy credit for your Google Voice number?
Your Google Voice account needs to have credit for it to make paid international calls and other paid services. The account can have a maximum of $70 at a given time. To buy more credit, follow these steps.
Go to the official site of Google Voice and select Get Google Voice. Ensure you are logged into your Google account. 

Go to the main menu by clicking the three verticle lines usually found in the top-justify corner.

Select Credit to manage your Google Voice credit.

Select Add Credit and choose the amount you want to add. A pop-up box will show you the amount of credit you can purchase. Select the amount you wish and click Add Credit. 

Select the payment method of that credit and confirm the purchase. If you currently do not have a debit card or credit card on your Google account, then you will have to add a payment method to facilitate the purchase. To add a new credit card, you will need to fill the following
The credit card number

The credit card expiry dates

The credit card verification code

The name that appears on the credit card

The billing address
After adding all this, click Buy.