VoIP phone system for small business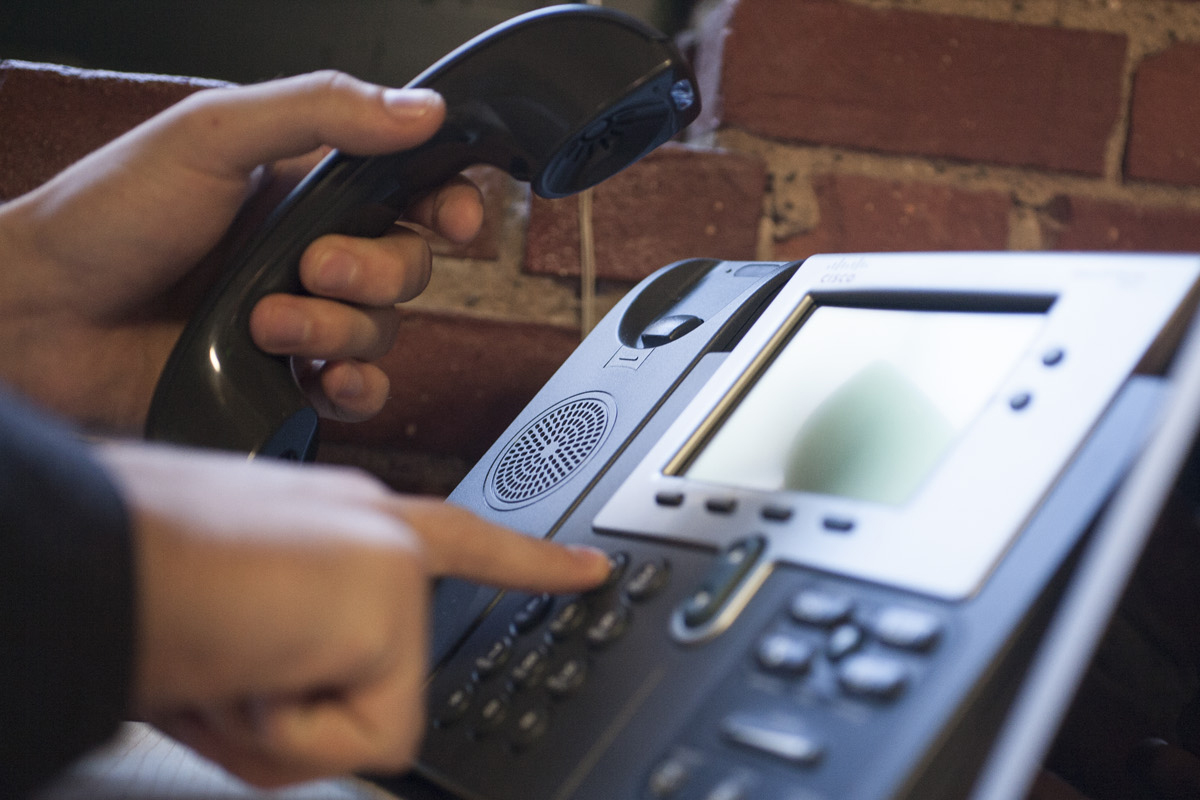 VoIP phones have increased their usage among small businesses in the past years. Built for convenience and flexibility, VoIP services provide a full range of features that will enable you to facilitate conversations with your consumers and teammates. Besides, business VoIP phone systems are often cheaper compared to analog phone systems. 
However, buying a VoIP office phone which blends well with your business operations can be challenging. To assist you, we will be offering you an in-depth explanation buyers guide about various functionalities of business VoIP solutions as well as provide you with a rundown of some of the top solutions available in the market.
---
How do I set up a VoIP phone system for a small business?
How to set up your business VoIP in 7 steps?
Effective business communication is an important factor in building strong customer relationship and improving team collaborations within your workplace. Nonetheless, managing conversations on different channels can become taxing, especially for small businesses with limited power. As a result, businesses require comprehensive tools like VoIP software systems that will optimize how messages are received, organized, routed, and archived.
With new technology comes advanced phone with advanced features and clarity of business VoIP phone in the previous several years. It is a good time for small businesses to make the switch from traditional phones to VoIP solutions. Often, you can get similar or more advanced features as a traditional phone system at a cheaper cost. As an alternative to small businesses phone systems, VoIP provides users the power to leverage multiple modes of communication in one interface. On top of that, these solutions are equipped with the tools that enable you to do intelligent call routing, call recording, caller id, advanced voicemail to email transcriptions, and business call history reporting.
To make it easier for your enterprise to upgrade, we have prepared this VoIP buyers guide. First, we look at VoIP system for small businesses, what is it?
---
What is a VoIP phone system?
VoIP phone refers to Voice over Internet protocol and is also known as the IP phone system. It is an underlying operating system designed to use voice over IP technology to send and receive phone calls over IP netwoks. VoIP phone uses the internet or private data network to transport voice and messages. The phone changes analog telephony audio into a digital format that can be transmitted over the internet and changes incoming digital phone signals from the internet to standard telephone audio. VoIP, in contrast to a public switched telephone network, uses what is called packet-switched telephony
Some IP phones require a VoIP adapter for power, while others use power over ethernet. In case you are in need of upgrading your phone system, you will mostly hear two solutions- VoIP and unified communications. Unified communications refer to s suite of solutions that share a similar design and interface to facilitate communication. It incorporates a variety of real-time and non-real time communication channels. They include but are not limited to video conferencing, voice calls, integrated voicemail, presence information, email, and fax. Within the UC suite of items, the voice unit will be powered by VoIP technology. Many businesses begin with replacing their voice systems with VoIP enabled products. Unified communications implementation comes later down the line. Essentially you have VoIP without unified communications.
Basically, there are two types of VoIP phones, namely- hard phones and softphones. Hard phones are similar to on premises phone system in that they rest on your desk or in a conference room. You can use hard phones for conference calls, accessing voice mail, direct calls, and communications through handsets, speakerphones, and Bluetooth. However, if you want to fax using your old fax machine, it is best to use a VoIP gateway and an ATA. Softphones are virtual phones that stay in an application on mobile devices such as cell phone, computer, or tablet and can also be used as a hard phone. 
Business VoIP phone system setup
Learn the VoIP basics you require to know in setting up a VoIP phone system for your business ;
Figure out how many users you will require
Getting a solid idea of the number of users or employees you plan on having will help you determine the number of phone lines you will need, whether your internet connections can support your expected call volume, which features are most important. With some business VoIP providers, you can save money if some users only require phone extensions and not their own number.
2. Ensure your office internet connection is fast enough
Test your office Internet connection to check if it can handle VoIP for that type of user volume. This will save you the frustration that results from crappy call quality and dropped calls due to insufficient connection. You would not want to switch to a VoIP office phone only to discover it cannot work with your existing internet. This is because the control protocols maintain connections between the VoIP and the internet.
3. Set a VoIP budget
Setting a budget early on in the procedure is important. It will assist you to keep you grounded to ensure you are not on the bigger budget. Basically, VoIP cost begins $30 for a user to around $60 to $ 70 for every user premium plans. It is also important to get software advice from tech experts for better options.
4. Determine which features are most significant 
There are many different features available, such as unique phone numbers for every employee, an auto call router, conference calling, international calling, mobile apps, and more. Before setting up your VoIP phone system, you need to think about the feature sets that your business will need. For instance, perhaps you need a home-based VoIP system for your office or virtual office setup, but your business actually keeps you on the road a lot. If so, you will require a solid mobile app. Or maybe you are getting a system with more than ten lines. In this case, in-depth, call routing rules are a must. If you need more multimedia features, consider advancing to sip trunking in the future. 
When you actually go to selecting your VoIP phone provider, the feature lists you created will make the selection procedure much faster and more efficient.
5. Choose a VoIP phone service
Before you make the decision, ensure you have your number of users, budget, and feature lists. Ensure the VoIP phone is easy for you to use and good customer service. You can evaluate release notes to see new features, improvements, and fixed issues in VoIP. Release notes will also provide information about upgrades and describe workarounds for known issues.
6. Order phones and other hardware
After settling on your phone solution, you can now order. Most VoIP services can be accessed without special VoIP phones. For instance, you can often buy an adapter that you can plug your analog phones into if you want to keep using those. Or, in many cases, you can use computers, mobile phones or tablets.
7. Set up and configure your VoIP system
In most cases, you will just plug your phone into your Ethernet system, configure your setting on your phone, and you are good to go. You might need to connect it to a local area network or a wireless router to access the internet. Every VoIP provider offers in-depth tutorials.
---
What is the best phone system for a small business?
Best VoIP business phones
Now that you know what to look for in this kind of application, you can begin by narrowing down the most suitable options for your business operations. To assist you choose a VoIP phone system for small and medium sized businesses, we have listed down some examples you should consider. These are all known for having easy to navigate, flexible, and scalable interfaces that make them great for startup businesses and small enterprise business. You do not have to limit yourself to the solutions discussed, there are other VoIP platforms in the market, but the following meet our preferences.
RingCentral office VoIP solution
RingCentral is a cloud-based phone system designed to simplify business communications. Equipped with an immense set of VoIP features, this communication platform can facilitate online meetings, receive text messages, and accept phone calls in a single interface. It comes with tools such as audio and video conferencing, collaboration tools, call monitoring, and reporting solutions in order to assist you in getting full control over your communications efforts. 
RingCentral offers easy to maintain and configurable features that can be tailored to the unique needs of your business. For pricing, RingCentral provides different plans depending on the number of users you plan to enroll in the system.
2. Pan Terra CloudUC VoIP
PanTerra cloud PC is a scalable, enterprise-grade communication platform that leverages the power of PBX systems, team collaboration applications, unified messaging software, and contact management tool. It assists you to unify your different communication channels so that you can manage all of them in one place and ensure that no messages are overlooked. If you are interested in investing in this solution for your business, make sure you contact a vendor for a partner program. 
3. Comcast business voice 
Comcast VoIP is a cost-effective solution designed to help businesses drive growth by simplifying communications efforts. With this, users can manage on the go or in the office, enabling them to respond to customer calls, never miss teleconferences immediately. Some of its unique features include automated attendants, business attendants, business voice continuity, and disaster recovery. Besides, it is equipped with a primary rate interface trunking tool that allows them to use their existing IP PBX system as a fail-safe in case of emergency disasters.
4. Jive voice- jive communications review
Jive Communications is an established player in VoIP phone services with a unique business model. Jive provides small business clients unlimited domestic calling plans at very competitive rates. You can run your cloud phone system from any computer with Jive Web. Customize your call flows, update messages, and communicate through video, voice, or chat. 
 Jive small Busines, which is the Jive offering for businesses that have between one and one hundred phones, comes in pricing plans that depend on the number of users.
5. Skype
Skype is a social media communication platform that supports instant messaging, international calls, and video chat. Popular for its simple yet extensive set of features, this platform lets users hold conferences for up to 250 people, integrated with third-party business apps, contact landlines, and mobile phones, and manage messages on mobile devices. 
6. Slack
Slack is a communication solution mainly used for messaging and offers teams with ways to collaborate more effectively. Serving as a unified communication hub, this application makes use of private groups and conversation channels to support your operations. It also reinforces robust data security, file sharing, configurable notification options, and advanced data filtering. 
To make it even better, Slack can work seamlessly with more than a thousand third-party applications. The only con to this solution is that it is not built for communicating with customers. If this is not a problem for you and would like to try it, you may use the basic functions of Slack entirely free.
7. Vonage business
Vonage business solutions is a cloud based communications solution suitable for small and midsize businesses. The solution provides the business phone system that allows businesses to connect their VoIP phone system to internet-enabled devices and communicate through text, over the phone, or through video conferencing. 
Core features include call announce and screening, multiple devices on a single extension, do not disturb settings and more.
8. Ooma office
Ooma office is an enterprise-grade phone service built to help small businesses look and sound more professional. Ooma Office offers a reliable VoIP phone service for small businesses with advanced business phone features such as virtual receptionist, conferencing, and extension dialing.
---
How much does a VoIP phone system cost?
VoIP phone cost
Today's business phone system has a tough job. They have to provide desk phones for employees to have a voice communication with employees at their desk, they have to support a call center for sales, contact center, and support, and they require to connect with and through a host of other communications channels such as text messaging and video conferencing. Not forgetting, many businesses still require a service that will connect to the public switched telephone network.
The good thing is a VoIP phone is cheaper to buy, run, and maintain. VoIP can cost anywhere from free to $200 monthly but will typically cost anywhere from $10 to $50 per month based on the type of service you order. VoIP can be free when you use a service where the call is routed from PC to PC such as google voice. The price rises from there based on the number of local and long distance calls you make and the features you need. Most smart home services range from $5 to $26 per month. For a medium-sized business, VoIP systems do invariably work out to a better value than analog landline PBX systems by thousands monthly. This is due to their cost-effective licenses, flexibility,  and low hardware requirements, making them considerably cheaper to purchase, run, and maintain.
You might have invested heavily on your existing phone you use over PST. You can still use your existing phone for VoIP if you have an analog telephone adapter. The basic principle is that the adapter enables your phone to work with VoIP technology, which utilizes the internet to channel the voice data into digital packets.
---
Hosted PBX Auto-Attendant
Auto attendant or automatic attendant allows someone to dial into the main number then dial a feature code or an extension. An auto attendant is integrated with the PBX ACD. Automatic attendants are often built in programs within PBX.Companies that utilize it experience elimination of installation, operation, and maintenance costs of their VoIP PBX as their VoIP service provider hosts PBX for them.
With a cloud(hosted) PBX Auto-Attendant your incoming calls will be routed and answered without a receptionist, and incoming callers can self-route their call to the appropriate department based on their needs.