Top Small Business VoIP Phone Systems
As technology advances and businesses adapt to ever-changing environments, many abandon traditional landlines in favor of voice over internet protocol (VoIP) services. Using a VoIP service can help improve remote collaboration, reduce costs, and increase efficiency because of the numerous integration capabilities with other software solutions. 
Hundreds of business VoIP providers exist, each with its pricing and features. Matching your company with the right service can be challenging. This post will examine the top options on the market to help you find the best phone system for your company. 
What is a VoIP solution and how does it work?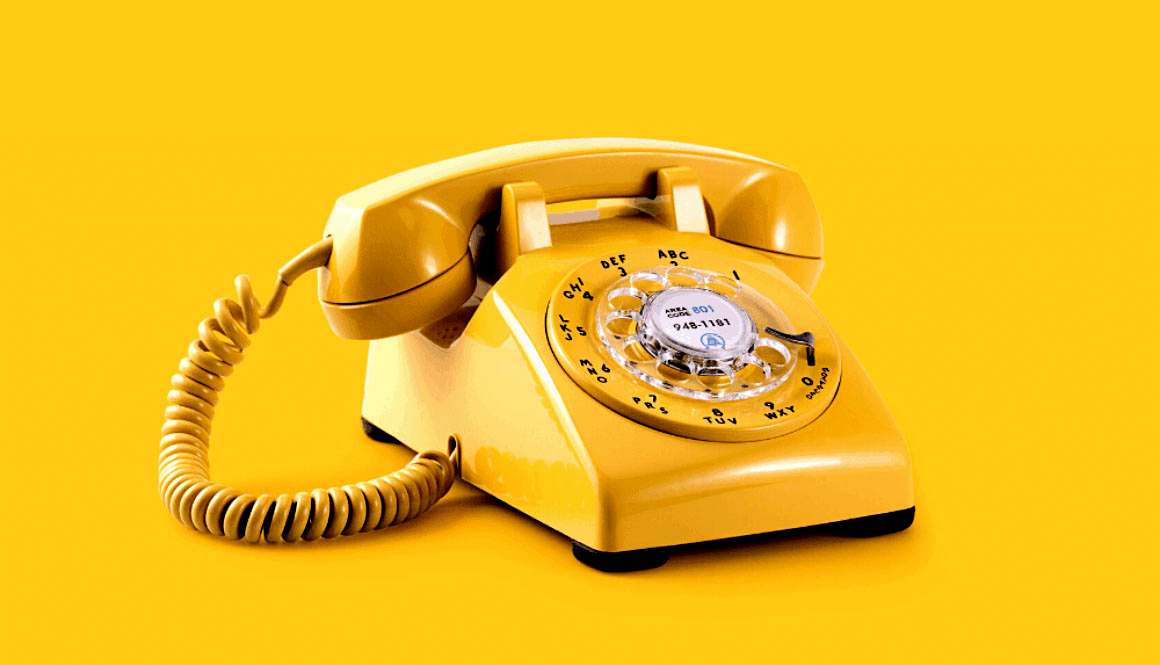 Voice over Internet Protocol (VoIP), or Voice over IP, is an internet-based technology that utilizes a broadband connection rather than a regular landline or cellular connection to receive and send text messages and voice calls. This indicates that as long as you have an internet connection, you can use a Voice over IP number just like any other phone number. 
VoIP phones work by sending your voice audio as data via the internet. In the past, VoIP numbers were attached to a physical phone that is connected to the internet with an ethernet cable. Today, you can just as easily place calls and send messages with your VoIP number through an app on your smartphone. This way, you are able to access your personal and work number via one device. 
Some business VoIP providers provide free VoIP numbers, while others- often those catering to small businesses- charge a monthly fee. The cost of a VoIP number will almost always beat the price of traditional phones. If you require a different number for your small business, a VoIP number is probably the most convenient way to acquire an additional line without substantial upfront fees (or a new VoIP phone). Additionally, VoIP solutions come with various features that can be particularly useful for small businesses.
How businesses can benefit from VoIP phones
VoIP systems are clearly becoming the go-to business communications solution for smaller businesses. Selecting the best VoIP for small businesses can go a long way towards making your company more competitive in an economy where every business, big or small, requires every edge it can get. The majority of VoIP phone systems use the latest cloud technology to offer subscribers a powerful phone solution that addresses their office communication needs and gives you advantages over your competitors. 
Advantages of using a business VoIP system
Here are some benefits of deploying a VoIP phone system:
Top business VoIP providers include cool features like video conferencing features, team messaging, internet fax, and business SMS text messaging.

Business VoIP provides cheaper local and international calling rates.

The VoIP system gives you a business phone number, so you do not have to share your personal cell phone number with customers.

Business owners can use the same business phone number anywhere they want

Most business VoIP services come with calling features such as caller ID, call forwarding, unlimited extensions, call queues, call routing and call waiting, and more.

You can easily track hold times, voice call duration, overall usage, and wait times.

You can share one number with various employees.

You can get incoming calls using VoIP phone sets, your computer (desktop app), and even cell phone (iOS/Android) 
The business VoIP technology provides a lot of freedom and flexibility, and it has made it simple for businesses of all sizes to have a business phone number. Whether you are a small one-person company, a growing ten people team, or an established business, you can use business VoIP.  
Nonetheless, if you do not choose the best business VoIP provider, then you can run into some challenges.  For instance, the voice quality on VoIP calls varies based on the internet connection (bandwidth) and the service provider you are using.  Contrarily to traditional business phone systems, you will lose VoIP connection during an internet disruption and power outage; however, this should not affect most small businesses if you are well prepared.  Having said that, let us discuss when it is the right time to start thinking of investing in a business VoIP solution.
Does your business need a VoIP phone system?
In any business, giving your clients a way to contact you helps build trust and boost your sales.  When starting a website, most small business owners add a contact form, making it simple for users to contact you through email.  Nonetheless, clients might prefer more instant communication based on the industry. This is why many businesses provide live chat or phone numbers on their websites. Giving clients more than one way to communicate with your company can boost customer support and lead to more sales. 
Whether you run a business website to sell services or run an online store to sell products, a VoIP based business phone service can assist you in growing your business without high costs.  Generally, your website visitors can quickly call you to ask a pre-sale question, request a quote, or even request support. In simple words, a business VoIP phone allows you to manage better and trace your calls, build stronger relationships with your customers and collect customer information. 
How to choose the best VoIP service
Many companies provide business VoIP services, and it is a very competitive platform. The highly competitive nature of marketing and the abundance of choices makes it hard for small business owners to select the best VoIP provider for their business.  If you are starting out, you might be looking for the cheapest VoIP business phone service. Nonetheless, you need to be careful when going down this route since they might lack certain features, which you would later discover to be vital for your company.  Then some business VoIP systems aren't easy to transfer, implement, or simply too costly. 
Here is a quick checklist to use when comparing business VoIP providers for small businesses:
A mobile app, functionalities, and features that you can share among multiple users

Features accessible in the VoIP plans that aren't accessible via your existing phone. Every company provides a different set of VoIP features, and some sell them as separate add-ons, which can increase your costs.

Cost of international calls vs local calls. Most small business VoIP services provide different plans for international calls. You need to select a provider depending on the geographical location of your clients.

Network quality: You need to ensure that your selected business VoIP provider has a scalable and reliable network with real-time 24/7 customer service. This ensures that your call quality for both video and audio conference calls is top-notch.

Third-party integrations that you can employ to connect your VoIP service to other tools such as email marketing service, CRM software, and other APIs, and more.
Best VoIP services for small businesses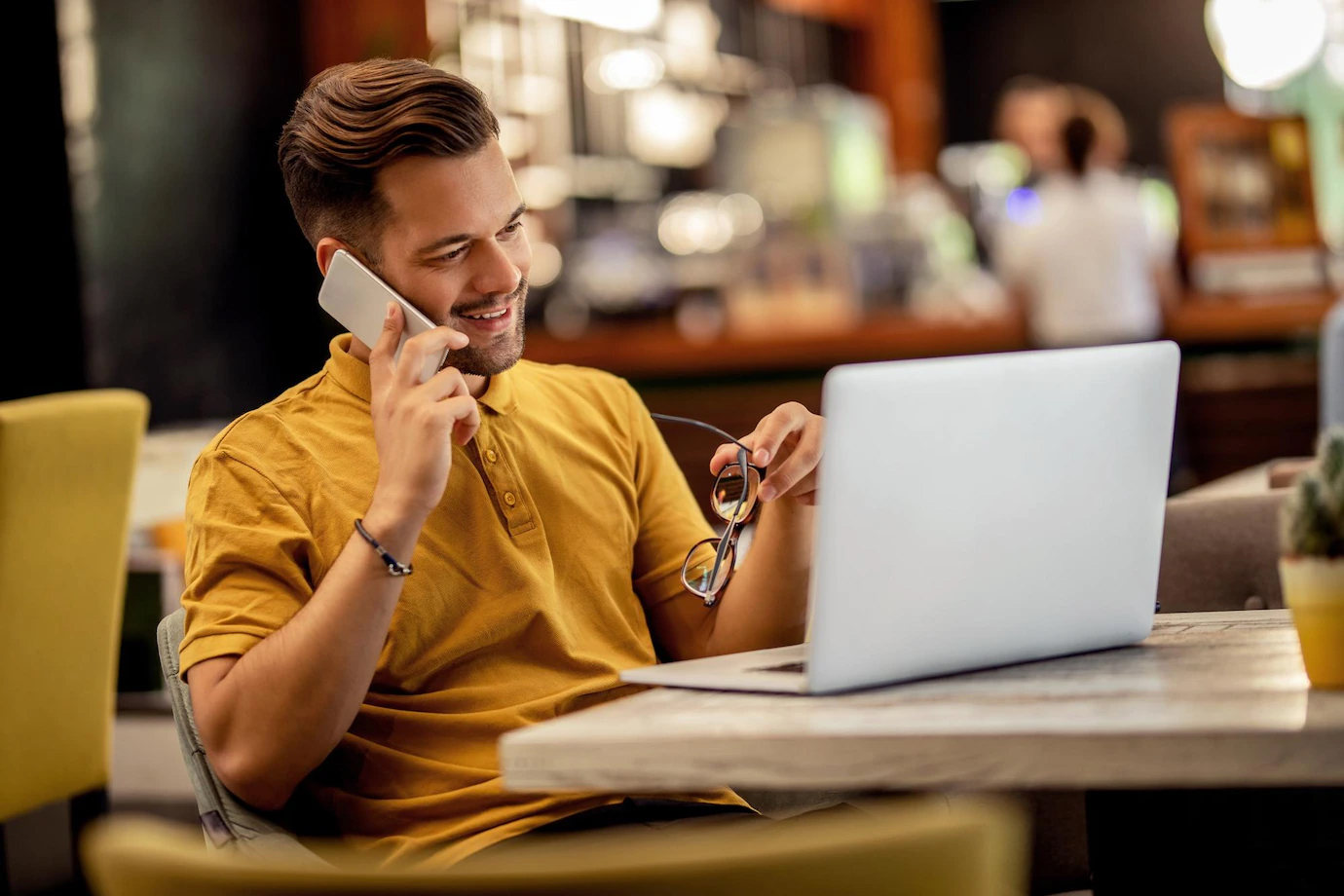 Here are the best VoIP phones for small business owners following our research.
Nextiva
Nextiva is the best VoIP service on the market. Their business VoIP service provides all the vital features a growing business requires, including online fax, voicemail to email and business text, free domestic calling, auto attendant, call routing and high-quality calls.
Other standard functionalities include hold music, custom greetings, call forwarding, caller ID, free number porting, and unlimited calling. They also provide a toll-free number and a free local number with their plans. Additionally, you can quickly set up a professional-sounding welcome message with directory and phone routing, which gives your company an upper edge over its competitors.  You will also be happy to know that Nextiva's support team is extremely helpful, from pre-sales all the way to set up and onboarding.
Even if you do not need any fancy desk phone sets, Private Branch Exchange (PBX system), on-premise softphone, or fancy desk phone sets, you can be sure the support team will give you a full demo and show you how you can easily use Nextiva with conference phones, traditional desk phones, and even in a contact center/call center environment as your business grows.  Additionally, Nextiva is easily compatible with unified communications platforms, and they have advanced features such as voicemail transcription, audio conferencing, and video meetings for conference calls.  According to Nextiva's users, they have a high call quality, and you can receive phone calls on the go from Google Android phones, iPhones (iOS), tablets, and laptops. 
Pricing: The pricing starts from $18.95 per user per month. Contrary to other business VoIP providers, they do not require annual agreements. Nonetheless, you can get discounts on purchasing pre-paid packages. Additionally, you can also get lower rates when you add more users to your plan.
---
RingCentral
RingCentral is another excellent choice. With RingCentral, you get all the standard functionalities you anticipate from a reliable VoIP phone service such as hold music, caller ID, call waiting, advanced routing, and call forwarding. They provide easy integrations with third-party services such as Zendesk, Microsoft Outlook, Salesforce, G Suite, and Dropbox. Other notable functionalities include screen sharing, video calls, conferencing, online meetings, and an easy-to-use web-based administration panel.  While Ring Central's feature offering is great, their pricing is a bit on the higher end, not unless you sign the annual contract. 
Pricing: Beginning from $34.99 per user per month for the first user. The monthly pricing drops significantly when you switch to annual and add the second user ($24.99 per user). There is an additional cost for advanced functionality such as hot-desking, automatic call recording, etc. 
---
Vonage
Vonage is famous for offering residential VoIP. Nonetheless, there is Vonage business for small to medium-sized businesses and enterprise clients. They provide a wide range of business communication tools, inclusive of VoIP. It incorporates all the usual features like caller ID, call forwarding and routing, call waiting, and more. Additionally, they provide team messaging and chat, call recording, automatic call attendant, CRM integrations, and conference calling.   They provide different plans with different limitations and features.
Pricing: Their base plan begins from $19.99 every month per line.
---
Ooma office phone
Ooma is a famous business VoIP provider that provides 1-800 toll-free phone numbers at affordable prices. You can add a toll-free number to any Ooma office plan. By default, the service will pre-select a toll-free phone number for you; however, you also have the option to select a new one.  Ooma platform comes with all powerful features and functionalities that you would anticipate, like smart mobile phone apps, music-on-hold, extension dialing, virtual receptionist, and more. The setup is also straightforward.
Pricing: Ooma's office pricing begins at $19.95 per month per user with no agreements, and it comes with a free tollfree number and numerous business phone features. 
There's also an Ooma office Pro plan which costs $24.95 per month and incorporates voicemail transcription, video conference features, desktop app, call recording, enhanced call booking, and voicemail transcription.
---
GrassHopper
Grasshopper is a popular business VoIP service that's suitable for startups and growing businesses.  They provide virtual phone numbers via Voice over internet protocol, enabling call forwarding to any devices or numbers. The shortcoming is that you will need a phone line for outgoing calls.   They provide all the standard features you anticipate, like voicemail to email, advanced routing, hold music, forwarding, and call waiting. You can manage it from a computer deploying your web browser or mobile phone apps. 
GrassHopper works with local, toll-free numbers and vanity numbers, and you can choose from Canada, US, or UK-based numbers. 
Pricing: Beginning from $29 per month with one number and three extensions. They provide a 10-percent discount if you sign an annual contract.
---
8 x 8 phone service
8 x 8 offers a full unified communication (UC) platform with an international calling to over 40 countries. Even though GoTo Connect provides plans with calling to 52 countries, its unlimited plan does not include mobile numbers and only covers specific area codes within those regions. Contrary, 8 x 8's coverage extends countrywide, so you do not get unexpected charges on your phone bill.
Similarly, 8 x 8 also provides the cheapest entry-level phone plan with an auto-attendant, audio or video conferencing for up to 100 participants, and visual voicemail. 8 x 8 recently upgraded its X-series plans, enabling you to connect with up to 500 active participants. Every attendee can share their screen, share video, and present.
8 x 8 features
| | |
| --- | --- |
| Moderation controls | Manage large conferences with advanced controls, like a participant lobby, a meeting lock, custom attendee permission, and the ability to delegate hosting duties. |
| Inline replies | 8 x 8 comes with a unique feature that allows you to reply without opening your 8 x 8 work app. Rather, you send a quick message from your iOS notification screen. |
| International presence | With international calling, 8 x 8 provides phone numbers in more than 120 countries, even though you don't have a physical location there. Your global clients can call a local number or international toll-free number and reach your team. Besides, 8 X 8 supports 46 languages. |
---
Phone.com business VoIP phone service
Phone.com is another famous choice among small business VoIP service providers. They incorporate Canada and many European countries in their local call minutes. If you are operating your business in those locations, then it could be an inexpensive business VoIP service for your business needs. Their service includes custom greetings and music, waiting, call routing, call forwarding, and more. Phone. Com supports customer relationship management ( CRM integration) with CRM software such as Zoho or Salesforce.  
Phone.com pricing: Starting from $ 12.99 every month with 300 monthly minutes. Their unlimited plan begins at $22.99 per month per user extension. 
VoIP providers worth mentioning include:
Dialpad

Intermedia Unite

Line2

Mitel

Fusion Connect
Business VoIP service: Frequently Asked Questions

What is VoIP pricing?
A: You can set up and use a VoIP number for free. Paid VoIP business systems can run anywhere from $10 per month all the way to more than $50 based on what features you need. 
Are VoIP business phones reliable?
A: Yes, VoIP business phones are reliable. In some ways, VoIP phones can be more reliable than cell service. Usually, you do not receive notifications of missed calls when your phone is off or airplane mode with cell service. However, with a VoIP phone number, all your voice messages, calls, and texts are hosted on the cloud, so you will not have to worry about missing an important contact when your business phone is off. 
What is VoIP PBX?
A PBX (private branch exchange (PBX) is the closed telephone network that employees share for inbound, outbound, and interoffice phone calls. VoIP systems manage PBXs off-site via cloud hosting, eliminating the need for expensive (and space-hogging) on-premise equipment and maintenance. 
VoIP vs landline: What advantages of a VoIP system over an analog phone system?
A: Just like a smartphone can do more than a landline phone, a VoIP phone system for business can do all the anticipated tasks of standard business phone plans and more. They are a great choice for small businesses that require full functionality, and the VoIP systems we have discussed in this post include the following advanced features:
Ring groups

Unlimited calling

Find me/ follow me

Business call transferring

Call management functionality

Video calling features

Call blocking

Caller ID

Conference calling

Conference bridging

Call forwarding

Hold music

Automated attendant (multi-level auto attendant)

Mobile device management (Android and iOS)

Web-based system administration

Fax to test (as PDF)

Voicemail to test

Voicemail to email (as an audio file)

Videoconferencing

One-line sharing on multiple devices/ phones
How can you use VoIP to improve customer support?
A: A VoIP phone system can support companies 360 degrees. Whether it's explaining your services, prospecting, closing leads, handling queries, a flexible VoIP phone system does everything for you to improve your customer experience. You can see a significant difference in your expenditures if you switch to VoIP. If you are still using traditional landlines, now is the time to adopt VoIP phone service for your company.
How do I choose a VoIP phone provider?
A: If you are deploying VoIP for your personal line, there are numerous app-based free options accessible, like Google Voice. Nonetheless, if you intend to deploy VoIP technology for work, you will want to ensure the company you select has reliable customer service and is mainly intended for business use. Most VoIP services are free; however, they are not intended for businesses. Whereas this might be easy to overlook, when your company is on the line, the last thing you want to be worrying about is missing important customer calls without a way to troubleshoot the issue.