What are the most popular VoIP applications?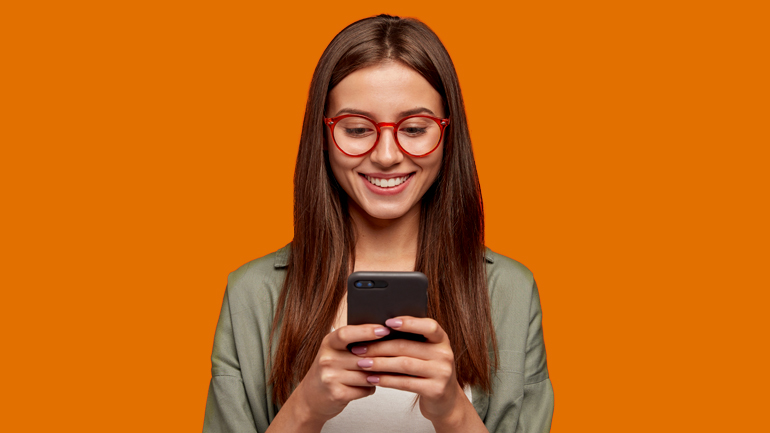 Software is increasingly being used for business communication, but which apps are the best? All of this is accomplished without the necessity of bulky desk phones, and most of them may be used on mobile devices.
6 Best VoIP Apps for iOS, Android & Softphones 
What is the most popular VoIP service?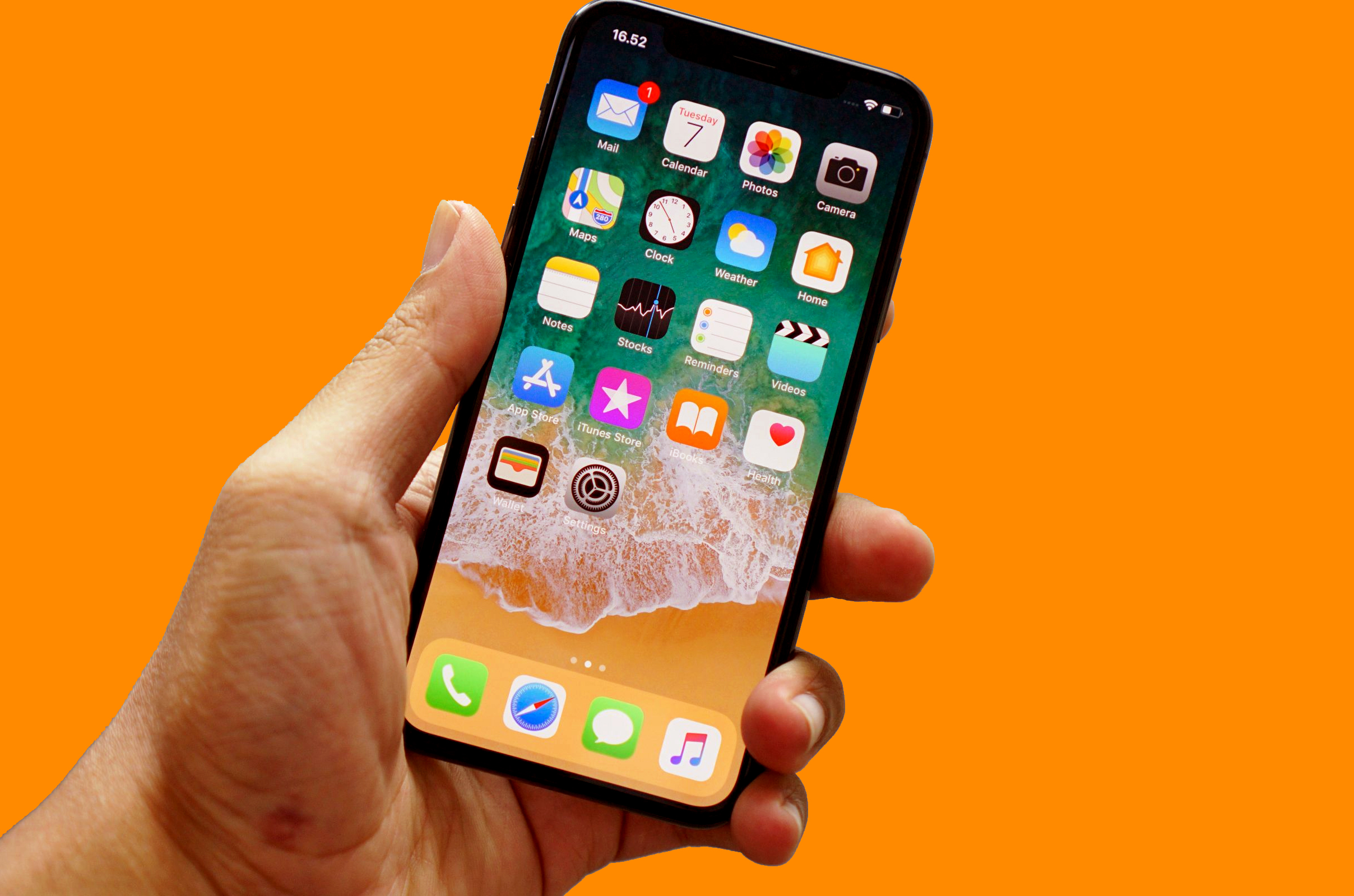 The best VoIP applications come in three forms : VoIP softphones, iOS, and Android.
RingCentral: RingCentral is the greatest overall option for those wishing to be untethered from IP and landline phones and provides teams the most device flexibility, whether they need a softphone or a mobile app.
Vonage Business Communications: Because of advanced features like Siri integration, it's the best VoIP tool for organizations with many iPhone users.
Nextiva: Best VoIP app for organizations with Android users who require native capabilities such as support for numerous file types and SMS messages.
Phone.com: The best program for VoIP users requires a computer-based softphone with advanced dialing capabilities.
Bria Mobile: Top choice for businesses who need softphone and smartphone VoIP apps with unified communications (UC) capabilities and already have a session initiation protocol (SIP) setup.
Google Voice: Best VoIP application for organizations who use Google Workspace to manage day-to-day operations and need a low-cost (or even free) VoIP calling option.
RingCentral: Best Overall VoIP App for Multi-device Support
| | |
| --- | --- |
| What we like | What's missing |
| Easily switch between devices  | Some features are only available in higher-priced tiers |
| 99.999 percent uptime guarantee | 24/7 assistance, which is not available in the base tier. |
| An interface that can be customized | |
RingCentral is one of the best corporate mobile phone systems on the market today, not simply one of the top VoIP apps. This is because it supports VoIP and unified communications (UC). With a RingCentral subscription, you get unlimited calling and instant messaging in the United States and Canada. The subscription also allows users to make international calls at a low metered rate (low -cost).
The call flip feature is one of RingCentral's most appealing features. This feature is simple to use across apps. If you have a call on your softphone but need to get out of the office quickly, you can transfer the call to your smartphone without the caller knowing.
If you're on a phone call, but your battery is going low, you may easily switch the call to the softphone app to avoid having your voice calls cut short.
This feature is unavailable from VoIP app service providers like Bria and Phone.com, so it's a big deal for enterprises with on-the-go agents who might need to switch endpoints now and then. In addition to this essential function, RingCentral provides the most comprehensive set of incorporated features. Multi-level interactive voice response (IVR), call forwarding, and a slew of handy integrations are all part of the package. 
RingCentral Features:
Various Integrations: RingCentral provides over 200 third-party integrations, as well as the opportunity for your IT team's developers to create a custom solution utilizing the powerful application programming interface or API.

Built-in customizability: RingCentral's apps have built-in customizability. This allows users to rearrange tabs and tailor their experience. Your team members, for example, can choose from up to five tabs with calendar, task, video, and other functionalities. As a result, each user's app experience is convenient.

Extended voicemail options: Multiple ways to check voicemail are available in all RingCentral app versions. Listen to voicemails the traditional manner, utilize voicemail-to-text to read via your mailbox, or read voicemail-to-email to have everything compiled into your inbox.
---
Vonage Business Communications: Best VoIP App for iPhone
| | |
| --- | --- |
| What We like | What's Missing |
| There are over 50 features for business calls. | In the call log, confidential customer information is displayed. |
| Compatible with Siri | There are no custom numbers available. |
| Guarantee of 99.999 percent uptime. | |
It's worth mentioning that Vonage Business Communications (VBC) has a 99.999 percent uptime guarantee, making it as reliable as RingCentral and Nextiva's service level agreements (SLAs). This is crucial for firms with contact center operations or agents dialing partners and colleagues around the clock.
VBC is also notable for its compatibility with iOS devices. The Vonage app is completely compatible with Siri, allowing you to handle calls with the digital assistant.
VBC has a competitive list of integrations to connect the app with systems like Salesforce, Google Workspace, and Microsoft Dynamics, just like RingCentral does. Vonage, like RingCentral, also offers international calling to make it simple to communicate with partners and clients in other countries. 
Vonage Business Communications Features:
Competitive recording options: VBC allows users to record calls for an extra $4.99. This will enable organizations to record client conversations for later examination to monitor or silo them.

Add-on features: Add-ons such as toll-free numbers, call recording, and visual voicemail are available in addition to basic VoIP services and app capabilities.

Siri integration: The Vonage app has Siri integration, allowing the digital assistant to call anyone on your contact list.
---
Nextiva: Best VoIP App for Android
| | |
| --- | --- |
| What We like | What's Missing |
| Guaranteed uptime of 99.999 percent | Some integrations are only available in higher-priced tiers. |
| Team messaging with advanced features | Small businesses with a small number of users will pay more. |
| At the base tier, help is provided 24/7 | |
Nextiva's app stands out among the finest VoIP applications for ease of use and features like MP3, WAV, and M4A file support when texting colleagues and clients on Android devices. With four different options, Nextiva is a multi-tiered supplier. While most small businesses will be satisfied with the Essential and Professional Plans, knowing that you may grow up based on your needs is useful.
Nextiva, like RingCentral, is an excellent choice if you're looking for one of the top VoIP apps for both calling and unified communications. When needed, you have the ability to make video calls, join, or invite to conference rooms. The app also has a function called "Call from Phone," which allows you to call from any device.
Mobile screen sharing is also available on Nextiva. This is particularly beneficial for users who wish to share an app or mobile web page experience with other callers to give them an idea of how the app or page will appear on mobile screens. Unfortunately, several crucial connectors are only available in higher-priced tiers. Consider RingCentral for the VoIP app with the most integrations and a comprehensive API. 
Nextiva Features:
Call pop: Call pop provides extensive information about each caller to your agents. It shows basic information like the caller's phone number and name, more detailed information like the company, whether the previous encounter was favorable, and survey replies. The account value can even be displayed via call pop.

Mobile screen share: Even if you're using Android's mobile split-screen capability, you can share any of your mobile tabs.

High attendee video conferencing: Video conferencing with a large number of attendees: Nextiva's app allows you to organize video calls with up to 250 people.
---
Phone.com: Best VoIP App for Softphone Users
| | |
| --- | --- |
| What We like  | What's Missing |
| Address book within the app | The minutes on the basic plan are limited |
| Calls can be easily transferred to another smartphone. | Only the top tier allows for 100 video conferencing attendees. |
| To save money, mix & match plans and share minutes and text portions. | |
Communicator is the softphone app from Phone.com. It's a feature-rich VoIP program for companies wishing to replace their IP phones with software-based dialing. It's worth noting that the Mac desktop app version of Communicator offers a few additional on-screen functions. In contrast, on Windows, all available features are accessible via the "More Call options" drop-down menu.
Phone.com, like Nextiva, goes out of its way to make the process as simple as possible. You may quickly access numerous calling capabilities using hotkeys, allowing you to dial almost totally without using a mouse. Because of its simplicity, this softphone software stands out.
Furthermore, features such as auto-answer make it simple to use the program and act as a simplified call automation tool that is vital to call centers. The program also supports numerous phone numbers, allowing users to decide the reason for incoming calls as they occur. The application also includes an integrated address book.
Phone.com Features:
Follow me: Call forwarding is simple with the Follow Me function. When you're always on the move, the system will ring your business phone numbers in a specific order, so you don't miss essential calls.

HD voice: Phone.com provides improved sound quality when making incoming and outgoing calls, Phone.com provides improved sound quality, which is crucial for offering great caller and customer experiences.

Native integrations: Phone.com features native integrations with Zapier, Zoho, and PieSync by default, as well as an open API for your IT staff, to create software connections.
---
Bria Mobile: Best VoIP App for Businesses With SIP Infrastructure
| | |
| --- | --- |
| What We Like | What's Missing |
| Incoming call ringtones and avatars can be customized. | There is no SLA (service level agreement) in place |
| Connects to SIP servers that are already in use. | There aren't any international calling alternatives. |
| Contacts are simple to incorporate. | The recipient of a recorded call hears a loud beeping noise, which can be annoying. |
When looking for VoIP software, not everyone requires a full-featured VoIP service. You can utilize your SIP-based calling system on your Android or iOS smartphone with Bria Mobile. This works even if you're utilizing SIP-based small business VoIP services, so you still have options if your provider doesn't have one. Furthermore, the base tier is free, making it incredibly cost-effective for small organizations who use a SIP server and want to save money.
Bria Mobile also has some UC support in addition to the calling features and functions. You can stream HD video at 720p using any of the programs. When making audio calls, HD audio codecs like G.722 and SILK are used so that you can expect crystal-clear sound. Application switching is also possible with the softphone and smartphone app; you'll be able to field incoming calls while utilizing other apps, even while they're running in the background. 
Bria Mobile Features
Custom ringtones: By assigning specific ringtones to individual contacts, you can make incoming calls from the more recognized.

Real-time network quality indicators: Indicators of network quality in real-time: Bria Mobile provides a network indication to determine call quality ahead of time because it is based on an external VoIP provider.

Device support: Bria is compatible with a wide range of devices, including corded headsets, headphones, and Bluetooth audio devices.
---
Google Voice: Best VoIP App for Google Workspace Users
| | |
| --- | --- |
| What We Like | What's Missing |
| It works well with the rest of Google's products. | Custom phone numbers are not provided |
| Plans come with one free local phone number. | It does not have advanced VoIP features |
| An interface that is simple to utilize | |
Google Voice offers a straightforward alternative for VoIP calls for people who use the Google Workplace app ecosystem. In many cases, the app is pre-installed, so there's no need to download it, and you can dial directly from your browser. If you want to utilize the app on your phone, it's usually pre-installed so you can start making calls right away.
Anyone familiar with Google's well-known UI should have no trouble using the Google Voice VoIP program to make calls. Google pages, including Gmail and the Google search window, can access the web-based app. Business users have access to visible voicemail and call management tools in addition to basic calling.
The service isn't particularly feature-rich, and the service level agreement (SLA) only covers a pathetic 99.9% uptime. Call logging is noticeably absent, but the service is highly useful—and affordable—for basic solopreneur use.
Google Voice is quite affordable; the service is completely free for personal usage. Professional users can start for as little as $10 per month per user, which is a bargain compared to companies like RingCentral or Nextiva, which start at nearly double this monthly cost. 
Google Voice Features
Call recording: Google Voice's free version includes a call recording feature that allows you to examine and track customer calls after they've been made. This is beneficial for teams working to improve their customer service skills.

Free usage: Google Voice's personal plan provides a free VoIP solution to connect clients and consumers for freelancers and solopreneurs wishing to save money. While it's simple, it's a way to use a free local number as a second phone number to divide your personal and professional calls and texts.

Desk phone support: Although Google Voice is primarily an app-based virtual phone system, it also supports specific desk phone models, such as the Polycom VVX 150 OBi Edition.
---
How We Evaluated the Best VoIP Apps
Because these VoIP calling and communications options are software-based, we needed to look at the complete list of core and auxiliary functions each app offers. Users will mainly use these applications to communicate with clients and remain in touch with coworkers. Therefore it's critical to assess how effectively they perform in this aspect.
When comparing softphone and smartphone apps, we discovered that RingCentral offers all the tested apps the most competitive and consistent experience. You'll also see that it came out on top in each of our articles comparing iPhone, Android, and softphone solutions, indicating that it has a lot of consistency. 

RingCentral's VoIP app is notable for:
Its strong integration capabilities

Extensive calling

Unified communications (UC) capabilities,

Customizability

Call flip feature that makes switching between devices a breeze. 
Bottom Line
Finding a reliable VoIP program, whether a softphone, an iOS or Android app or all of the above, is crucial for organizations wishing to get rid of their traditional desk phones. It's vital to choose the best VoIP tools for your company, especially if you have a distributed or hybrid workforce. Your employees can call from home and teleconference with colleagues via video or audio using an app.
Additional information on Best VoIP App
Another free VoIP software is Viber (with pay-to-play options). Viber allows you to participate in group chats, video calls, and more. Like WhatsApp, allows you to make unlimited free local and international calls, but the total usefulness is limited if your company spends a lot of time on the phone and needs analytics and reporting.

Facebook Messenger is a popular way to text, audio, and video chat online. If you have a Facebook account, you can use Messenger through your web browser or as a mobile or desktop app.

For PC, Linux, Mac, Android, and iOS, Zoiper offers both commercial and free VoIP phone programs. You can use Zoiper to make phone calls through a PBX or SIP provider. The app's user interface is a touch antiquated, but the primary issue is that the pricing is a little confusing.

Line 2 is a business phone service that lets you have a second phone number on your cell phone or computer. It's compatible with Windows, Apple iOS, iPhone, and Android. The most basic plan includes unlimited VoIP calling inside the United States and Canada, but it excludes call recording (which is an add-on), voicemail transcriptions (also an add-on), and an auto-attendant.

Grasshopper has three pricing categories, it appears that the only variation between them is the number of phone numbers and extensions you get. All of them provide the essentials, such as call forwarding, Wi-Fi calling, and call transfers.

CloudTalk App includes features such as recording calls, session routing, daily summaries etc. CloudTalk can work with a variety of tools, including CRM and ecommerce platforms.