What is a business phone number?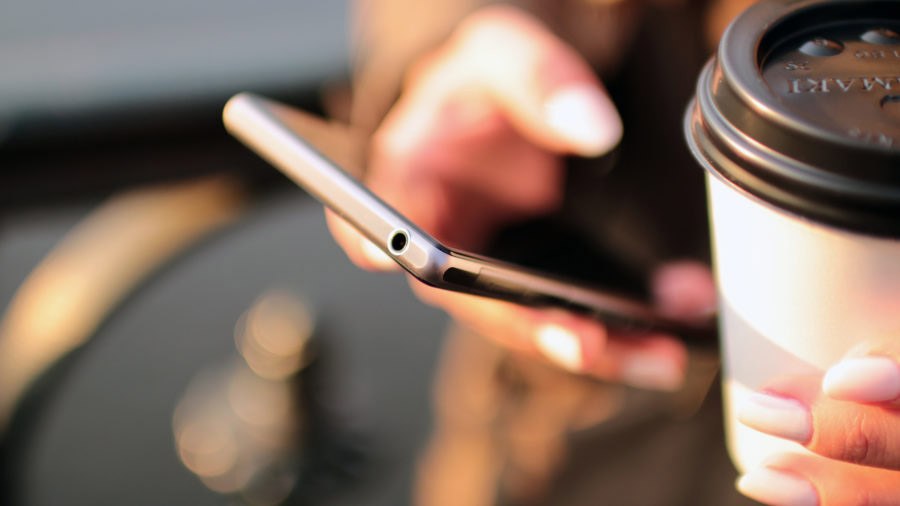 Business phone numbers use an internet connection to make and receive calls. It is powered by VoIP, that is, Voice over Internet Protocol. Such business phone systems provide users and their clients a host of features and benefits that are not possible in traditional phones and landlines. A business phone number can also be referred to as a virtual phone number. 
---
Types of business phone numbers
Different business phones
A business phone number can either be a vanity number, tollfree or local number. Each of the three has its advantages and disadvantages, and choosing them will mostly depend on the needs of your business. 
Businesses also have an additional option for phone numbers, which is virtual phone numbers. These are local tollfree or vanity numbers which forward to a phone line.
Local business phone number
The most popular numbers used by businesses are the local business numbers. They are cheap and can easily be acquired for free. They start with an area code, which makes it familiar for the locals. This option usually comes standard or complimentary when you register with many service providers. 
Toll-free phone number
A toll-free number, commonly referred to as an 800 phone number, is convenient for a nationwide business. Tollfree numbers allow your clients to call you without incurring charges associated with distance. They also give your business a professional image. 
Toll-free numbers are affordable with packages starting from $10 per month. In fact, top phone system providers usually provide toll-free numbers as a standard feature. 
Vanity phone number
Vanity phone numbers use words that are easy to remember instead of complex numbers. An example of a vanity number is 1-800-BAKERY, which would be perfect for a bakery shop. A lot of the top business phone system providers offer the option for vanity numbers. The price can vary depending on the popularity and demand of that specific number. It can range anywhere between $10 to $50 per month.
---
Which business number should you choose?
The type of phone number the best suits your business
This decision ultimately depends on the needs of your business. The frequency of making and receiving calls is also a determining factor here. 
The best business phone number for small business: local phone number
If your business operates in a small region to serve the local community, then a local phone number is the best. The locals become more familiar, trusting, and comfortable with using a number with an area code they identify to. Local phone numbers have a personal touch to it.
The best business phone number for national companies: toll-free numbers
Toll free numbers or 800 numbers are best for businesses that serve people beyond its local area; businesses that are nationwide. With such a business you may want to avoid phone numbers that suggest you only operate in a certain area. 
If you want potential clients to know you are a large organization that can cater to all their needs, then a nice 800 number can indicate just that. 
The best business phone number for brand marketing and advertising: vanity phone number
If you are looking for a catchy phone number for advertising your business on TV, radio, billboards or print, then a vanity phone number is the right option for you. A number like 1-800-CARHIRE is memorable if you want to advertise your car rental services.
Significantly, it should be noted that vanity phone numbers are not that useful in online advertising. Online sites usually have a call button where you click, and it automatically calls the number. There is no need to memorize it. So if your market is predominantly online, vanity phone numbers have no advantage. 
The best business phone number for new businesses: virtual phone number

Now, virtual phone numbers are really not a type of business phone number. It is just a number that forwards calls to an existing number, let's say to a personal cell phone. This number can either be toll-free, local, or vanity. 
Virtual phone numbers are very convenient for new businesses that are yet to set up a phone system. It also gives the business that professional appearance as opposed to using a personal number. There are providers that offer virtual phone numbers for free, while others require payment. As your business expands,  switch from this system because it is dependant on someone's personal cell phone.
---
Features of business phone numbers
With a business phone number, your company will enjoy the following features and services:
Call forwarding 

Call queuing

On hold music

Voice messages

Number portability

Other benefits related to using a business phone number include:

Reduced call costs

Call clarity

Affordable customer communication

Ease of use

Scalability and phone mobility
---
Advantages of having a business phone number
Benefits of business phone systems and cloud phones
Below are the reasons why your business will benefit from a business phone number.
1. A business phone number gives a professional look to your business
Startups or freelance businesses can make their work seem more professional by registering a business phone number. Customers are usually skeptical about armature products or businesses operated by one or two people. A personal number sends this message. 
2.

Business phone number offers better customer service
There are many options and features from cloud phones that provide better customer service. These services include call forwarding, voicemails, on-hold music, call queuing, etc. Overall, the customer has a better experience when they call a business phone number. 
3.

Business phone numbers let you manage your data 
Some data, such as call history records are very important for the company. This data can be integrated into the CRM system and be used in a productive way.
With a business phone number, your company will enjoy the following features and services.
---
How to choose a VoIP business phone plan?
What to consider when picking business phone number provider?
The factors that will guide you to a VoIP provider is dependant on the size of your business, the nature of the business, the numbers of users, the growth potential, and the business budget. This makes choosing a suitable VoIP provider rather difficult. Since the decision is crucial for the prosperity of your business, here is what you should prioritize. 
The cost of the VoIP provider and the features it comes with
This is key when choosing a business VoIP service. The amount you put in the telephone system should translate into value in terms of productivity and features. There are features that VoIP providers charge an extra fee for while their competitors offer the same feature for free or as a standard. 
To avoid paying for features, you can get for free; you need to review all the VoIP providers. You should also check if the VoIP provider offers customization so that you do not pay for features you do not use. 
Customer support; online support, call center
24-hour customer support is crucial when it comes to VoIP services. You do not want to have a hard time getting assistance if something goes wrong. Enquire about the nature of support the VoIP provider offers. 
Quality of service offered by a VoIP provider
It is not enough getting numerous features from your phone service provider. The features have to be of high quality. The signals should always be strong so that calls do not drop or get interrupted. This can be frustrating when you are on an important call.
Customized VoIP packages for flexibility
VoIP services usually offer tailor-made plans suited for your business needs. These packages are flexible and allow for scalability. On a high season, for example, you can scale up, and on a low season you can scale down so that you do not pay for what you do not need. This is a good feature. If your business fluctuates with seasons, then pick a flexible VoIP provider.
---
The best providers of business phone numbers
Top VoIP services for your business phone number
What is the best VoIP service?
RingCentral is generally regarded as the best VoIP service on the market. You can't really go wrong with RingCentral as it checks all the boxes when it comes to features. It is also easy to use and very reliable. With regular updates of its features, you will not be left behind. This premium VoIP experience comes with some extra costs. Using RingCentral means you have to cough a little more money compared to its competitors, but it is all worth it. 
RingCentral has three packages. The Essential plan, which is the most basic, will cost you $19.99 per user per month if billed annually. If you decide to pay for the Essential plan on a monthly basis, the cost will rise to $29.99 per month. This plan allows ten users, video conferencing of up to 4 people at a time, unlimited calling, visual voicemail services, and 100 tollfree minutes every month. You will also get integration with Google, Microsoft, Box, and Okta.
The second tier package from RingCentral is the Standard plan. This plan will cost you $34.99 per month. The extra $5 per month will ensure you get 1,000 tollfree minutes, call log reports, unlimited fax, and multi-level auto attendant. 
The premium plan from RingCentral is designed for large enterprises with a lot more call volumes. It costs $44.99 per user per month and comes with 2,500 tollfree minutes. The package also supports up to 100 people video conferencing, voicemail transcription to text messages, and automatic call recording.  When you start adding the extra features and add on, you realize that RingCentral is not the cheapest option. However, it is definitely worth it. It has everything you would need in a VoIP provider, and that is why it is our best overall VoIP provider. 
What is the best VoIP service for small business?
Ooma is the best phone systems for small businesses. It is well priced for small businesses and is very simple. Moreover, their services are scalable and therefore offer room for company growth. If you are looking to expand and grow your small business and still maintain low communications charges, then Ooma is what you are looking for. Ooma has the famous Ooma Office plan. This plan comes with unlimited domestic calls (USA and Canada), virtual fax, three-way calling, and most of the other features. Ooma Office starts at $19.95 per user per month. 
There is also the Enterprise plan that comes with a unified communications solution that can be customized. This package also comes with more lines. The Enterprise package also offers more CRM integration, that is, you get complete integration of your phone system to your CRM software. This obviously comes with advantages such as transferring the whole client workspace when you transfer a client call in your workspace.  The only issue with Ooma is the high hardware costs. 
What is the cheapest VoIP service?
For the best balance of service and features at affordable prices, then you should consider Nextiva. It has features like auto attendant, unlimited calling, conference calling, and voicemail to email transcriptions. 
Nextiva is termed inexpensive compared to other VoIP providers that offer similar features because it has no package above $50. Additionally, if you get into long-term contracts and have more users, then the prices become even cheaper.  Nextiva's basic plan is the Office Pro that will cost as little as $19.95 per user per month. This is if you sign a 36-month agreement and have 100 or more users. If you don't sign a contract and have less than four employees, the fee shoots to $34.95 a month. This plan comes with cloud PBX, unlimited calling, auto attendant, tollfree number, and voice to email transcription.
The Office Pro Plus, which is the mid-level plan by Nextiva, costs $22.95 per user per month. This again is on condition that you sign a 36-month contract with 100 plus employees. Without a contract, and with fewer employees, the fee for this plan rises to $37.95 a month. This plan comes with extra features such as one professionally recorded greeting, SMS messaging, Mobile App, and conference bridge.
Office Enterprise is the top-level plan from Nextiva. It costs $29.95 per month per user with the same commitment contract and a high number of employees. Without those conditions, the price rises to $44.95 per month. This plan supports additional features as such three professionally recorded greetings, call recording, CRM software, and analytics & reporting. 
What is the best VoIP service for international calls?
If your business largely depends on making international calls, then 8×8 is the VoIP phone service for you. This business phone service offers unlimited international calling package for up to 47 countries. 8×8 might not be economical, but if your clients or vendors are mainly based abroad and you need to constantly talk to them on call, then this is the VoIP provider you want.8×8 have three packages; they all come with international calling. The most basic package costs $28 per user per month. This plan offers unlimited calling to 14 countries. You will also get other services like audio and video conferencing, text messaging, phone number, media storage (1gb), unlimited fax, voicemail, auto attendant, team messaging, and CRM software integration.
The second package from 8×8 would cost $38 per user per month. This plan comes with unlimited calling to 32 countries. The other extra feature for this package is that you get 5gb of media storage instead of 1gb.The top tier package from 8×8 will cost you $60 per user per month. This plan comes with unlimited calling to 47 countries with 10gb of media storage. The other extra service this package offers is advanced analytics. 8×8 will be cheap in the long run if your clients are based abroad. You would end up paying more for international calling with other VoIP providers. 
What is the best VoIP service for mobile business?
If you have an outdoor kind of business, then you might want to consider Grasshopper for your business phone services. Some businesses do not need or want desktop phones and would prefer running daily activities using a mobile phone. Grasshopper has Android and iOS apps designed for making and receiving calls on your mobile phone using the business number. This also means you can use your phone for business and private purposes but not mix them up.
Grasshopper has three packages. All the packages have unlimited calling, local phone number, and voicemail. Their basic plan is the Solo plan, which costs $29 per month and comes with one number and three extensions. Their mid-level package is the Partner plan that costs $49 per month. This plan comes with three numbers and six extensions. Finally, Grasshopper has the Small Business plan, which costs $89 per month. This plan has unlimited extensions with five phone number. 
Grasshopper might seem like a good bet for small businesses; however, it is very costly and with fewer features. But, if you are looking for a VoIP provider that will integrate well with your personal mobile device and let you work on the go, then Grasshopper is the one for you.
---
How to get a business phone number for free?
Can I get a phone number for free?
You have numerous options if you are looking for a free phone number for your business. The services offer tollfree numbers or local numbers. You can also have incoming calls directed to your mobile phone. 
1.

FreedomPop for free cell phone calls
FreedomPop is leading the way when it comes to free business phone services. FreedomPop's basic plan is free, and when not connected to WiFi, you can get 200 minutes call time, 500 text messages, and 500MB LTE data. You will also get a separate cell phone and one local number. 
FreedomPop has a $19.99 one time activation fee, but after that, it's free every month. This free service is possible because the calls are not made on the regular cellular towers but rather on your public WiFi.  FreedomPop is very convenient for small businesses that want some professional appearance without a toll-free number. 
2.

Google Voice for free calls
The Google Voice app allows users to make free calls and send text messages using your computer, Android device, or Apple device. This Google service also lets you spam phone calls, transcribe voicemail, and forward your messages. You can access your phone number with Google Voice app from anywhere. You will only get a free local phone number here.
3. eVoice
For a free 1-800 number, and a free local number, eVoice is what you want. It is free for 30 days though, and after that, a $12.99 monthly plan kicks in. This Lite plan offers 300 minutes of talk time, six numbers, and two extensions. For more minutes, numbers, and extension, you can upgrade to a higher package. 
There is also an option for a human receptionist to answer your calls during specific times, and the eVoice auto attendant during off-hours. 
4. FreedomVoice
FreedomVoice offers a 30-day free trial. The best thing about FreedomVoice is that if you do not want a random local number or tollfree number, you can pay a one time fee of $30 to get a vanity phone number for your business. The vanity phone number is great because your clients cannot easily forget it.  FreedomVoice packages also come with unlimited voicemail boxes, virtual auto attendant, auto-phone forwarding, Android and iPhone app calling capabilities. 
5. CallCentric
CallCentric will give you a free business phone number. However, you can only receive calls for free. If you want to make calls, you have to pay for that. You will not be charged to make a call to another CallCentric customer or VoIP networks.  For the paid calls, there are monthly plans or pay by minute plans. The plans start at $1.95 for 120 minutes. This is for outgoing calls to the United States, Canada, and Puerto Rico. 
6. iNum
iNum is popular for free international business calls. You will get a phone number with a global country code (883) that can be used for voice and SMS. In the near future, your iNum would be called for free using any phone in the world. For now, though, it can be called for free using the numerous free international call apps. 
7. Phonebooth
Phonebooth is a VoIP app that offers free business phone numbers. However, Phonebooth is not really a free service as there is a $20 monthly fee per user. The two business phone numbers you get are free, and the $20 monthly charge caters for services such as auto attendants, voicemail transcriptions, groups, group conferences, nationwide local and long-distance.There are apps that offer these services as a premium or give you finite minutes. This makes the $20 monthly charge much cheaper and more convenient. There are also no setup fees or any hidden charges when enrolling with Phonebooth. Plus, there are no contracts or any form of long term commitments.