Voice over Internet Protocol (VoIP): The complete beginners guide to business phone system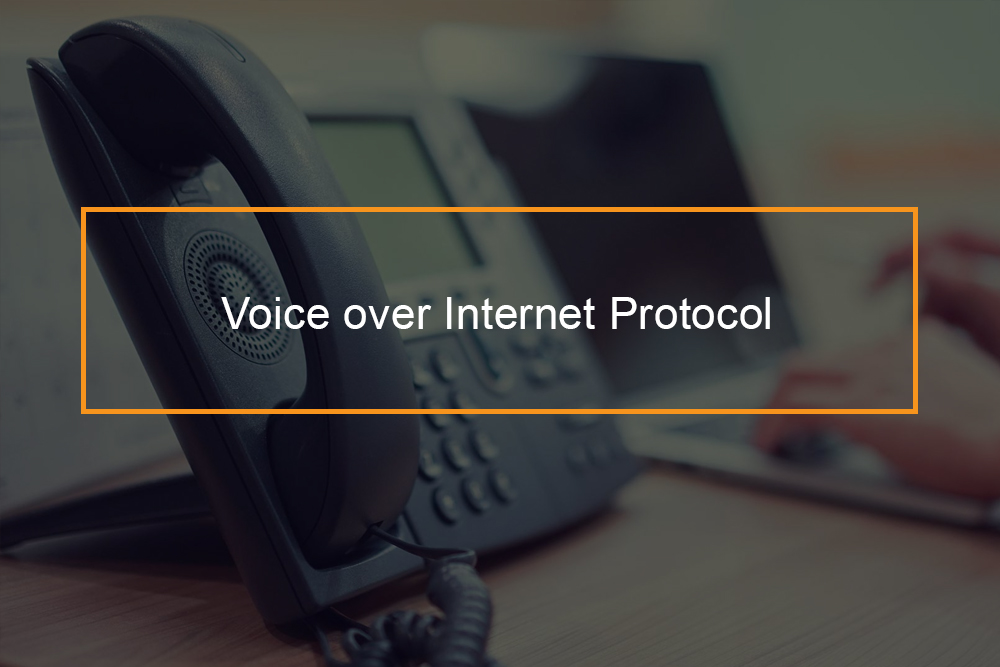 The VoIP phone line is a technology that enables you to send and receive digital data using a broadband internet connection rather than an analog phone line. A VoIP phone line, also known as internet telephony or virtual phone line, is a real telephone number that gets allocated to a user, but not to a specific phone line. 
VoIP technology operates by using the internet to place and receive calls. Unlike analog telephone systems, where the call is routed through a phone line, your service is transmitted over the internet. Some VoIP phones operate through analog telephone adapters. A VoIP adapter converts an analog signal to digital IP packets.
VoIP telephone also extends to other kinds of communication, like text messaging and chat. A business owner can create a company communication system, or an individual can use it for a personal VoIP phone call. With a VoIP phone line, traditional phone systems become obsolete for both residential and business phone system.
VoIP and virtual phone sectors are the latest technology on the market today, both business and residential use. VoIP technology allows you to call from anywhere using a desk phone, cell phone, VoIP phone computer, or data-driven device from the same number. Let us look at the VoIP phone line and how you can get one. We will also explore how to get Voice over Internet Protocol VoIP services and VoIP fraud alerts that will help you protect yourself and your business. A VoIP phone line can save you a lot of money that conventional landline phones cannot.
---
Is Voice over IP phones the same as a landline?
VoIP phone system vs. landline
When comparing Internet phone or VoIP vs. landline or regular phone service, it is essential to know that they are two different technologies with the same goal. To begin with, the mode of transmission between the two technologies is different. A VoIP phone number does not need to be assigned to a physical location, while a standard telephone does.
Also, the operating systems of the two technologies are dramatically different. A standard landline travels via copper lines. A VoIP number uses IP networks such as the internet and internal enterprise Local Area Network to make voice calls. Selecting which one is suitable for your business will have a significant effect on how your office communicates, what kind of services your contact center will offer the customers, and how much you pay for phone service.
What is a landline phone system?
A landline telephone uses twisted-pair copper wire, solid core, and plugs into a two or four-wall jack. The telephones themselves are known by various names such as Public Switched Telephone Network, Plain Old Telephone Service and fixed-line telephones, power over ethernet telephones.
Landline phones are centered on an analog technology that transmits signals via a series of exchanges, physical switch boxes that connect voice calls between two phones.
On the disadvantage, the same analog connection restricts the kind of new functionality and features providers can offer. Most providers provide essential features such as call waiting, voicemail, call blocking, and caller ID. Landline telephone wiring can become problematic and have heavy maintenance costs. Landline phones can also take up valuable space.
---
Comparing VoIP phones and landlines
The most effective way to compare VoIP vs. landline phone systems is to examine the key areas: technology, features, cost, and reliability.
VoIP services provide better features compared to the landline
As discussed above, landline telephone is limited to only the most basic features, whereas VoIP phones enable you to use a wide range of features. VoIP functionalities include: call transfer, video conferencing, caller id, instant messaging, voicemail to email, empowered conference phones, virtual receptionist, automatic call forwarding, and enhances unified communications. VoIP uses various protocols, such as gateway control protocols, to support some advanced functionality.
In case having advanced features that operate across multiple office locations, then cloud VoIP is the best way to get them.
VoIP cost vs. landline system cost
Typically the main deciding factor when considering whether to use VoIP or landline service is the cost. VoIP is often forty to eighty percent more expensive than traditional phone service. Having many landline phones in an office needs a private branch exchange. PBX is a physical part of the hardware that stays on-premises and costs around tens of thousand dollars.
With VoIP, you can use the Session Initiation Protocol (SIP trunking) and hosted PBX even to cut the costs further. Eliminating some costs, and the service and maintenance costs that come along with VoIP make it even cheaper. Even with an upfront cost and monthly installments, the expense of maintaining a VoIP phone is affordable compared to traditional phones.
Reliability of business VoIP versus landline
The one slight downside of VoIP phones is reliability. Voice over IP telephony connection depends on the internet and power availability. However, with high-speed internet and VoIP speed test, business VoIP providers keep on improving their services. Therefore the small gap between VoIP and landline reliability is almost close.
If you live upcountry or reliability is a critical element of your VoIP vs. landline evaluation, talk with your internet service provider to check what options are accessible to make sure your connection is safe and meets the needs of whichever VoIP providers you are considering.
Technology
Whereas the copper wire and exchange infrastructure of landline phone systems will possibly be in use for a while, it is essential to know this is a legacy system a phone company will rarely be committed to upgrading. 
Digital communications are rapidly becoming the new phone system in both business and consumer technology, and most phone companies have dedicated to building out a digital infrastructure going forward.
---
How do I get a VoIP phone line?
Advanced business VoIP provider
To get the VoIP phone line, turn to a provider. A VoIP phone service provider assists you get a VoIP phone line when you sign up for a VoIP service plan. Ensure that the VoIP provider complies with the federal communications commission. Some packages are inexpensive than a cellphone or regular telephone service. Thus, you decrease your communication costs whereas having access to functionality and features.
In case it is time to switch over and get Voice over IP phone service, you will follow six steps. First, you must check and ensure you have a good internet connection. Then choose the kind of VoIP subscription that is suitable for your needs and then chooses a VoIP service. After that, you will buy your VoIP equipment. Then you will contact a provider to get a VoIP phone line, and lastly, set up your VoIP system.
---
How to protect yourself against VoIP fraud?
Even though VoIP technology is simple to implement, allows you to get call control and cheap to maintain, this current business phone solution is prone to defrauding a user. The issue with these types of VoIP calling frauds is the difficulty in tracking Voice over IP address or the call. In case you don't know what to search for or expect from Voice over IP scammers, you may quickly become a victim of VoIP fraud.
VoIP phones fraud vulnerabilities
As VoIP phones become common around the globe, security and fraud issues keep on rising. VoIP phone systems, even though simple to use, have their share of vulnerabilities.
System vulnerabilities

Fraudulent schemes

Data-driven attacks

Hacking attempts
In case you know about the security landscape in which Voice over IP operates, you then know you need security if you are using VoIP.
VoIP phishing: Vishing
VoIP vishing is VoIP phone scams. The fraud starts with the appearance of an actual caller ID portrayed with a solid telephone line from an identified and trusted caller. The scammer will attempt to convince the unsuspecting person to disclose vital personal information. Often scammers will prey on person fear and financial stability to gain the information they require. Fraud victims are easily tricked because they tend to trust caller ID and the telephone service.
How to protect your business from VoIP fraud?
VoIP phones fraud attacks are complicated, which makes it challenging to identify legal calls and attempts of fraud. To protect yourself against fraud, you should never assume each call comes with good intentions and also stay up to date on scams trick. You should also never give your confidential information over a VoIP voice call.
You can also change your login details for all devices. In case there is any doubt about who is calling, transfer a call to voicemail.