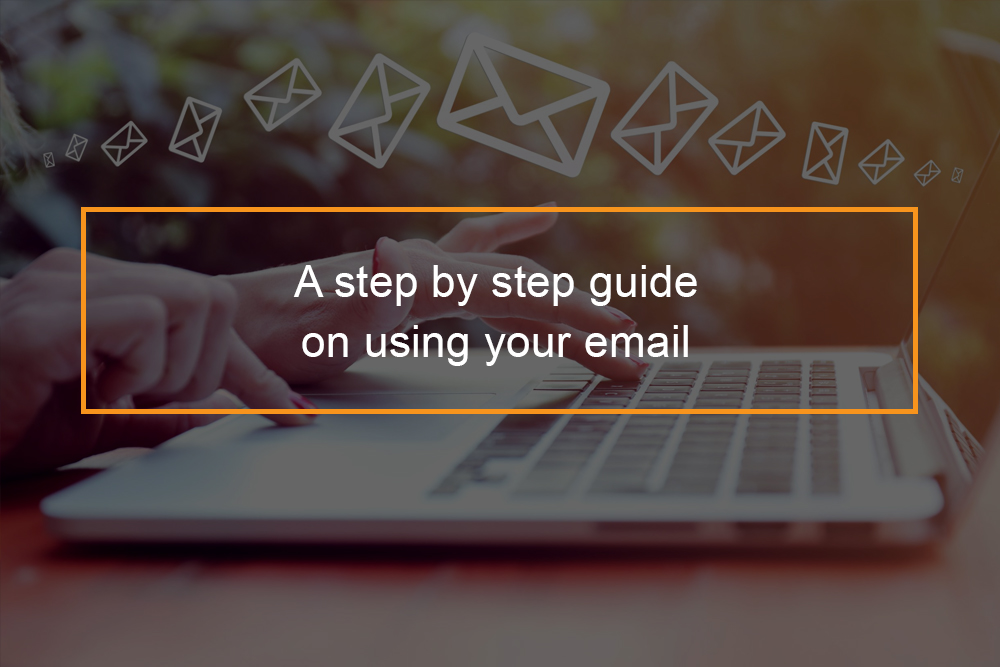 Electronic mail, commonly known as email is information saved on a computer that is traded in between two individuals over telecoms. More clearly, e-mail is a message that might consist of a message, files, pictures, or other add-ons sent with a network to a specified individual or team of individuals.
---
Breakdown of an email address
Things that make up an email address
This is an example of an email address- [email protected]
The first section of all email addresses, the component before the @ symbol, consists of the names, user, group, company, or division of a business. In our instance support is a technical support team.
Next off, the @ (at sign) is which is used as a divider in the address; it is required for all SMTP email addresses since the very first message was sent by Ray Tomlinson.
Flashmobcomputing.com is the domain name to which the user belongs.
---
How to send and receive an email?
Sending and receiving an email
There are basically two methods of sending and receiving emails. You can either use an email program or use online email services. 
Email Program
To send and receive email messages, you can make use of an email program, likewise known as an email client, such as Mozilla Thunderbird or Microsoft Outlook. When using an email client, you should have a server that stores and supplies your messages, which is provided by your ISP or sometimes, another company. An email client requires to link to a web server to download the new email, whereas email kept online updates instantly when you got to the website.
Email Online
The most common way of sending and receiving emails is through an online email service or webmail. Examples include Hotmail (now Outlook.com), Gmail, and Yahoo Mail. Much of the on the internet email solutions, including the ones mentioned, are cost-free or have a free account choice.
How to write an email?
There are several fields in any email page. It is vital to understand these fields in order to compose emails properly. These fields are discussed below:
To – The To field is where you input the email address of the individual that is the recipient of your message.
From – The From area should have your email address. This tells the recipient the email is from you.  If you are responding to a message, the To and From fields are automatically submitted; in the case of a new message, manual input is required. 
Subject – The Subject must be composed of a few words explaining the email's components. The Subject allows the recipient to see what the email is about, without opening up or reading the complete email. This field is optional.
CC (Carbon Copy) – You can send an email to someone, and other specified people who are not direct recipients can see it.  For example, you can address an email to John and CC Abdul and Aaron. All three will receive the mail and will also see the other recipients who have received it. This is useful in situations where you are working with a team where you are sending information to the members, and you also want to inform the supervisor or head that you have passed down the message via mail. 
BCC (Blind Carbon Copy) – This is almost similar to the CC, however, here each BCC recipient will get the email, but will not see the other recipients. Anyone detailed in the "To" field remains noticeable to all receivers.
Body – Finally, the Message Body is the place you kind your main message. It often includes your trademark at the base; comparable to a hand-written letter.
---
What makes an email address valid?
There are many rules that an email address must follow to be legitimate:
As discussed previously, an email must have a username followed by an @ (at sign) which is composed of the domain name with a domain suffix.
The username has a 64 character limit, while the domain name has a 254 character limit. 
There should only be one @ symbol in the email address. Space and also special characters: (),:; < > [] are acceptable. Occasionally, quotation marks, space, and also backslash must be followed by a forward slash. Although legitimate, some email suppliers do not allow these characters.
The username and also email addresses in its entirety can not start or end with a period. The email must not have two or more consecutive full stops.
---
Advantages of email
There are many advantages of email and also the usage of email versus snail mail. Some of the primary advantages are listed here.
Free shipment
Sending an email is basically cost-free, outside the expense of Internet solution. There is no requirement to get a shipping stamp to send out a letter.
International delivery
Email can be sent out to virtually anywhere all over the world, to any country.
Instantaneous delivery
An email can be promptly sent and also received by the recipient online.
File accessory
An email can include several documents attachments, enabling a person to send out records, pictures, or various other documents with an email.
Lasting storage
Emails are saved digitally, which permits storage and archival over extended periods of time.
Eco-friendly
Sending an email does not require paper (paperless), cardboard, or sealing tape, saving paper resources.
---
What message can an email carry?
Apart from text messages, it is also possible to connect a data or other data in an email. Most email suppliers have documents size restrictions that would undoubtedly prevent some data or programs from being sent over email. Furthermore, due to security concerns, some data cannot be sent via email.
---
What is Webmail?
Webmail is an email account that is accessed through an online website. You visit the site to read your mail, and also to compose as well as send mail of your own.
This suggests that you need to be connected, apparently (if your internet is down, then you can not access webmail), yet the comfort of this is that all your emails continue to be in the same location, and also they do not take up space on your computer system.
---
How do I sign up to webmail?
You can typically access your emails through your ISP's internet site. There are also various complementary webmail accounts offered too.
Some of the most preferred consists of Gmail (the Google mail service), Outlook.com (which used to be called Hotmail, and also is owned by Microsoft) and even Yahoo! Mail.
They all work the same way, allowing you to send and receive emails, to arrange messages in your inbox into folders and also to establish up filters to stop you from being pestered by exhausting junk mail.
All you need to do is to go to the website, click on the Sign-up option and provide a couple of personal details, such as your name, date of birth as well as gender. You will then select your email address and a password.
---
How do I choose an email address for myself?
Selecting an email address
The section that you can select is the phrase before the @ sign: this is the username, which recognizes you personally.
So most individuals choose a variation of their name, which has the benefit of being very easy for others to remember.
Assuming your full name is Jackson Peter Morgan. You could select the username jackspeter, jpeter, jpmorgan, etc.
It is common to use punctuation marks such as complete hyphens, full stops, and also underscores to make a name readable, for example, jackson.peter, jackson_morgan.
Can you have several email accounts?
Majority of people do have multiple email accounts. It's beneficial to have different email addresses for personal as well as business purposes, so it's less complicated to keep an eye on all your contacts as well as messages. And it is a great concept to have an 'extra' email address– ideally a webmail one– that you utilize to enroll in newsletters and also offers online: this helps to restrict the quantity of advertising and marketing emails that concern your primary email address.
There's no limitation to the number of accounts you can set up. You only need to track the log-in details for each one.
---
Guide to Successful Email Marketing
Amidst all the Tweets, likes, as well as status updates, the 'old school' email still survives. In fact, due to the noise that is social media, one can argue that the inbox has become our online dojo, our location of solitude amongst the turmoil.
This is why, as a business owner, building successful email marketing projects has never been more crucial than it is now. There's an issue; the majority of people do not understand just how to do it right. So in the interest of advancing finest practices as well as aiding you to be successful as a company owner, we will discuss the right way to run email marketing campaigns. 
An essential tip to remember: Courtesy is crucial
Entering somebody's inbox resembles being welcomed to their residence for dinner. If they ask you to take your footwear off, you respectfully do so. It's the very same with email advertising, therefore you should very courteous and well mannered. 
Phase I: Getting Permission
Obviously, no email project was ever built without getting authorization to get started, so first, we'll require to focus on constructing a sizable email listing.
There are several means you can do this. Some prefer to offer something away for free while others simply offer a newsletter or product updates.
I can not tell you which is the right or incorrect solution in this case, but I can tell you that it's crucial to have a clear objective when requesting an address. This is where a solid call to action comes into play, and copywriting is extremely vital.
What do I get when I offer you my email address? Are you going to spam me? How often will you email me? Will I obtain discounts? Will you send me relevant deals or more junk? If you desire to be successful in stage 1, these are the kinds of points you'll need to resolve. Just publishing "enter your email for updates" isn't going to get anybody excited to do so. Rather, think about sharing specifics.
Get Whitelisted By Email contacts
While nearly all trusted email companies work very hard to make certain that your emails are not blocked by major ISP's, they can not regulate whether your emails struck the spam or the inbox. Although a lot of will assist you by providing a top quality rating to help you identify schedule, getting whitelisted is one of the most effective means to guarantee that your emails get delivered correctly.
Essentially, getting whitelisted amounts being marked as a friend, and the very best means to achieve this is by being included to the recipient's address book. The most effective method to do this is by giving instructions to do so on top of each email, especially on the first thank you and initial follow-up email.
Phase II: Playing the Numbers Game
Take Care Of Expectations with Follow-Up Efforts
Email advertising and marketing is all about expectations, and it is your duty to set them. If you promise to send an email after every two weeks be sure to do it if not, you're establishing yourself up for failure.
This is why the first follow-up email is so vital to the success of your email advertising and marketing efforts. Practically all email service suppliers give you a choice to develop an autoresponder sequence, and it's imperative that you make the most of it.
The first follow-up email must be sent right away as a way to present yourself and detail what you prepare on doing with your new subscriber's email address. It's better to be in-depth and also wordy than it is to be quick and inconspicuous, however, if you can pull off fast and concise then the better for you.
From here, it's merely a matter of living up to their expectations.
When to Pitch? Try to put yourself in the reader's shoes. Ask yourself if your messages goes in hand with the expectations you set. Amazon, for example,  does this well since they send appropriate offers based on your buying routines. Those that send out blind offers are most likely to lose consent to keep doing so.
An additional option to take into consideration is the value you're giving. While Amazon can provide value in a deal, you might have to offer it with a newsletter or in connecting to post or various other kinds of media content.
Once again, each company has various requirements, as well as there aren't any set regulations regarding how frequently you can pitch or provide material, but keep in mind that an email listing is a consent possession and it's much better to err on the side of caution than to play it loosened and reckless.
---
What is a Newsletter?
Newsletter advertising and marketing is the technique whereby firms send out product-focused and informational content through an emailed letter to a list of clients that comprises prospective and existing customers.
The distinction between an excellent newsletter and a bad e-newsletter
The initial sign that you've obtained a poor e-newsletter is that you don't recall ever signing up. Commonly, this happens when an organization either stops working to maintain a regular email or manually adds people to their listing after receiving a business card or individual emails.
The most engaging e-newsletters are those that do an excellent job of blending messaging and updates. For instance, while the email may consist of a listing of item updates and also pictures, it's stabilized by an individual message or pleasant update.
As a rule of thumb, attempt to utilize your e-newsletter as a way to further your connection with the reader/customer instead of to pitch them. Save the pitch for distinct updates, offers, and news.
Using the Autoresponder
The most common problem is forgetting to reach out to your contact list until when you have something to sell. This is obviously not ideal.  This is where an autoresponder can conserve you, and also why we recommend organizing content to be delivered on a consistent basis throughout several months.
The advantage is that if you want to announce a new product or sale, you can count on the fact that you've always been in communication, having built a relationship over many weeks/months, as well as you are less likely to irritate your visitors. Naturally, it's vital to schedule your autoresponder series on specific days so that you understand when you can afford to send an email. 
If you discover yourself asking "will this email be one too many?" then most likely it is. 
---
Segmentation and Analytics
Email is no different when it comes to the significance of analytics. Though they're all crucial, the three critical analytics are the open rate, click-through rate (CTR), as well as unsubscribes.
The open rate
Your open rate will undoubtedly inform you exactly how well you've constructed your partnership; if the number is reduced, it indicates that individuals have begun to delete upon receiving, which indicates you require to work harder on giving value and/or handling expectations.
The click-through rate
If your CTR is low, it suggests that your message is either not targeted sufficiently, or merely not going through. In this situation, concentrate on improving your copy.
The unsubscribes
If more people are unsubscribing than opting in then, you've passed the point of creating a great copy and giving value to the subscribers. You've got some serious job to do. Attempt to check out when individuals are leaving and take action based on those leakages.
Re-work it if they're leaving after a particular autoresponder email. Go to the drawing board and check the way you offer deals. If they're leaving early on, then you need to repair your initial call to action to ensure that it's in harmony with what you're sending.
Email analytics is essential because if you're paying focus, they'll give you very particular clues regarding what you're doing wrong. Naturally, the crucial variable here is "taking note."