What is an IP phone system?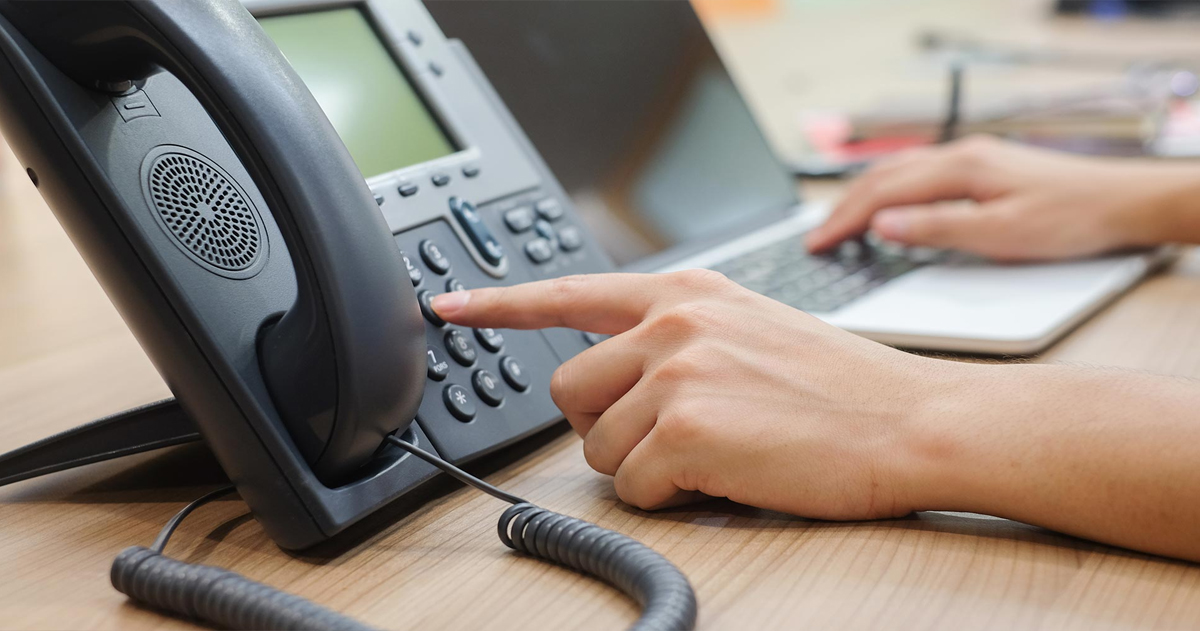 IP phone system, also known as voice over internet protocol, is a way and a group of technologies for delivery of multimedia and voice communications sessions over internet protocol (IP network). The terms IP telephony, broadband phone, and broadband telephony service refer to the provision of communication services (voice messaging, fax, SMS and audio messaging) over the public Internet or private internet connections, instead of through public switched telephone network (PSTN). 
IP telephone systems basically comprise a VoIP private branch exchange (an IP PBX phone system) and desktop phones (VoIP phones) that connect to a VoIP provider through a Local Area Network. 
In addition to VoIP phones, VoIP solutions are also available on many personal computers and other internet access devices such as mobile phones. SMS text messages and calls can be sent through wifi or mobile data\phone bundle. VoIP system enables modern communication technologies – including cell phone, email, telephones, voice, and video conferencing- to be combined using a single unified communications system. 
This article will help you learn more about VoIP phones, the choices you have and provide you with information you need to make decisions for selecting the best VoIP phone service for your smart home or your company.
---
What is an IP phone and how it works?
How do VoIP phone system work?
As you switch your office phone systems to a VoIP solution, some of your employees may require a bit of training on what it means to start using IP phones and why it is essential for your business. This section will provide a beginner's level overview of IP phones, how they are different from landline phones, and why they are better. You can consider it as your buyer's guide. 
VoIP phones and SIP trunking are the cornerstones of IP telephony. First off, VoIP is a technology which allows users to place phone calls over the Internet. Thus, IP phones are the physical office phones that you can use with a VoIP phone system. You have likely interacted with Voice over IP in many offices and not even realized they were VoIP.IP phones include desk phones, conference phones, and cordless phones that are similar to your everyday phone but use a different technology for supporting call quality. Let us learn more about how IP phone system differs from the analog phone systems.

How do IP phones work?
With Voice over IP, analog voice calls are converted into digital signals that can be transmitted over the Internet. The packets travel like any other kind of data, such as email, over the public, and/or any private Internet Protocol (IP) network. Basically, VoIP means voice transmitted over data networks.
Using a VoIP service, you can call cell phones or landline. You can also call pc to pc, with both users speaking into a computer microphone and listening through computer speakers or headsets.When evaluating, VoIP note that you can make or receive calls using landline telephones. All you need is an analog telephone adapter connected to your network. Also, to guarantee the best voice quality and security, consider using your VoIP or other communication systems on a private IP network. 

VoIP protocols
So that your VoIP gateway can work well, it must use a codec and protocol that is compatible with your VoIP service or VoIP phone system. The codec and protocol you use can also drastically reduce or increase your call quality. A VoIP protocol controls how your voice packet is transmitted across a network. A VoIP gateway will basically support one protocol.
Some of the most common VoIP protocols include:
SIP (Session Initiation Protocol) – it is a standards-based protocol that is utilized and supported by the vast majority of VoIP phone services and systems.
MGCP – it is an older VoIP protocol. It is no longer used widely and or supported.
SCCP (Cisco Skinny Client Control Protocols) – SCCP is a proprietary protocol used by Cisco's Callmanager and IP phones.
H.323 – The same with MGCP, H.323 is an older VoIP protocol, but is no longer widely used and or supported.
---
What are the benefits of IP telephony?
Benefits of VoIP business phone system
VoIP has a number of conventional advantages over the conventional approach to voice communication, and as internet connectivity becomes increasingly ubiquitous, and more businesses, especially small and medium-sized, are making the switch to VoIP. Let's look at some key features that make VoIP so appealing, and how they can benefit almost any business.

1.

VoIP helps your business save money
Switching to VoIP phone can save almost any business money over the continued use of a conventional phone system. It is especially true if your business makes international calls on a regular basis. VoIP termination rates are generally low cost and competitive. IP phones make and receive calls through the Internet, which means you do not have to invest in copper wires to transmit analog signals all around the office. But call rates are not the only expense that VoIP can help reduce. 
Legacy cloud PBX systems often need the purchase or leasing of expensive hardware and the frequent installation of new phone lines. A hosted PBX can cost you a few thousand dollars- all of which adds up to more expense for your business. What is more, users can make free calls to other IP phones in the organization by using systems such as google voice and Facebook.  
2.

Enjoy more advanced features
Small and midsize business can benefit from some of the more advanced available feature sets of VoIP phone systems in unique ways. With voice over IP, you can use your mobile phone computer, or desk phone to make phone calls, the device only requires a stable internet connection.
Here are some of the unique features and benefits from today's VoIP phone systems. 
Auto attendants

Call recording

Call forwarding

Call analytics

Anonymous call rejection

Caller id blocking

Conference calling

Find me/ follow me call routing

VoIP Softphones abilities. Typically you can turn any device into a phone. This includes your mobile device, laptop, or tablet. And they enhance web hosting.
3. Communicate and collaborate effectively with unified communication 
Unified communications solutions go beyond basic VoIP capabilities in helping business employees to communicate and collaborate effectively. With unified communication software, staff can easily communicate and collaborate through video chat, web conferencing, voice, and instant messaging. Staff can collaborate using each technology personally or all of them simultaneously, and from one, easy to use interface. 
4. VoIP is mobile
VoIP functionality need not be restricted solely to in-office use. This makes them suitable for a virtual office. There are several mobile applications available which enable your employees to call using VoIP without any special hardware.  VoIP impacts your productivity and mobility, making your team members easily contactable even when on the road. In most cases, employees will be able to maintain a single number, regardless of travel or moves from one office to another. That means less wasted energy and time, updating contact details, or chasing outdated contacts.
5. Call quality
With VoIP call quality is close to perfect- crystal clear and with no delay or distortion. Call quality can suffer in VoIP systems- it is usually because of issues surrounding internet connectivity and system setup.
6. VoIP can be easily repaired
Problems with traditional phones are often hardware related and can sometimes take days or even weeks to solve.  Even though VoIP is by no means perfect, problems can often be resolved remotely and in less time. Besides, the best VoIP service providers offer proactive network monitoring and maintenance to make sure that downtime is kept to an absolute minimum.
7. VoIP integrates well
Traditional phone systems can be incredibly difficult to integrate with other systems in your business. VoIP does not suffer from this problem. You can record voice calls and have them available in customer records, initiate calls from a variety of different programs or route voicemails to email. It is also relatively simple to integrate analytics into your internet phone system. The adoption of VoIP instantly will increase productivity, and you will then be able to monitor and refine your processes for further gains in productivity and customer service over time.
8. Benefits of Wireless VoIP phones for business
A VoIP phone with built-in DECT transceiver or wifi transceiver, which connects to base stations. Cordless phones enable users to move freely around their office while on a call. For extra flexibility, these can be paired with a handset to enable staff to keep hands free and remain mobile, while also speaking to clients.  
---
How do I set up an IP phone?
How do I set up an office phone?
In this section, we detailed the requirements for choosing the components of VoIP system. We will get into network and hardware components needed to set up. This guide is for VoIP system with SIP phones and will not tie at all into an analog provider or telephone line. 
What you need for setting business phones?
Wired Ethernet router
You have various options here, but your budget will mostly decide this for you. The best thing is to get a decent wireless router that has QoS and a good amount of concurrent connections volume. The VPN function will come in handy in case you want to use your VOIP system from a virtual office or home office.
IP Phones
There are many IP phones out there from full-color touchscreen ones to wifi cordless ones. Confirm that the phones you choose are compatible with the PBX server you choose. There is numerous IP Phone (Dual Mode) – VoIP phone – SIP operating in SIP mode that works great with our system. 
VoIP Provider
This is a service that you need to subscribe to, similar to the normal phone company, that allows you to make and receive calls outside of the office. Without one of these, you are only able to dial other extensions within your office. Most VoIP providers are cheap and allow you to set up an account for free to ensure your system is working first before you subscribe. You can use VoIP supply partner program or partner portal to reach the best telecommunication solution.
PBX server software
PBX software is what gets installed on your server to be the brains of your local phone network. It enables you to do everything you can imagine with your phone system. 
Broadband internet connection
The more call volume you have, the higher the bandwidth you will require.  If you are setting the phone for a home-based office, you might want to make sure that it is compatible with your home security systems. The most significant considerations are the way that your VoIP security system communicates with the monitoring center and how the VoIP service gets power. Many security cameras depend on standard telephone lines to link to the monitoring center.
---
Best Voice over IP PBX system for small business

Best small business phone system
Finding the best VoIP phone system for your small business is an important decision if you are looking to empower your call center and compete with larger, more established competitors. That is why we have researched through editor rating, and providers such as Cisco business and Polycom to find the best business VoIP system.  We have chosen the best VoIP phones available. What makes them the best is the rich feature sets and ease of use. Not only that, but the sound quality is great too, for both you, and your customers, that means they are good for contact center too. And they are affordable. 
1.

Grandstream gxv3275
Number one on the list for being practical and reliable is grandstream Gxv3275. The phone features 44 fully-programmable soft keys and supports an extension module with 160 extra keys. It also supports google voice, Internet, stream stock, internet radio, and currency updates. It is a good choice for a small office. 
2.

Cisco office
Cisco office Unified IP phones offer feature-rich communication. With excellent voice quality, clear displays, and wireless capability on selected models, these phones offer a versatile solution for businesses with wide-ranging needs.
3. Vonage business
Vonage telephone system is a powerhouse in the business VoIP service. The organization offers a range of VoIP for small business plans that enable businesses to secure their business number and utilize the advanced mobile features that the company provides. Vonage offers you a reliable mobile app, conference calls, online meetings, video integration, and multi-level auto attendant.
4.

RingCentral office
RingCentral offers businesses with a free 15-day trial so can offer their business VoIP service a try before you commit to the annual or monthly plan. RingCentral enables users to take calls from any device, return calls with one click and welcome callers with a custom greeting. You can track outgoing calls and incoming calls in their call log system. RingCentral is a reasonably priced and feature-rich option for small and mid-sized businesses. 
5. Ooma Office for small business review
Ooma's small business phone system provides a simple, reasonably priced way for small businesses to make use of a modern communication system. Their cloud system comes with more than thirty-five plus advanced phone features that are designed for small business use.
Ooma is known for its easy to use web admin system, which enables you to assign conference line phones, set call routing preference easily, and other broader communication considerations. Your employees can access the system on their smartphones and other smart devices through the Ooma app, or through traditional desktop systems. They provide an easy but professional experience at a reasonable price. 
6. Comcast business voice
Comcast business voice is a cloud-based phone service which makes it easy to maintain your professionalism if you are at work or on the go. Most of VoIP phone features are included. So are enhanced features to help make your work more productive. And it is affordable.
7. Yealink SIP-T29G high quality with color displays and HD technology
A powerful, but an easy-to-use executive-level phone with advanced multimedia capability, from an established manufacturer of IP phones.
---
Verdict: IP phone systems for business
Technology has made it easier for small businesses and mid-sized businesses with small budgets to compete with large ones, by creating a web presence, using email, and now VoIP phones. VoIP services provide a way for your small business to afford the long-distance calls and 800 numbers that were once reasonable only for big businesses, but now you can use the advanced phones and IP PBX units to give callers the kind of experience once associated only with large companies. 
Luckily for you, if you are migrating the company phone to a new VoIP service, you actually do not even have to learn how to use a new phone. An IP phone is still standard office phone, with all the features you are used to. 
The key is that an IP phone system provides your company with the economical and long benefits it needs to grow. Ultimately, you will benefit needed to grow. Ultimately, you will benefit from Ip phone due to its modern design, ease-to-use, easy setup, lower maintenance, and ever-improving functionality. So do not fear you now have the VoIP basics. When your new Voice over IP phone arrives at your office, all you have to do is log into the dashboard, then enter the MAC address of the IP phone, assign it to a user, and the auto-provisioning feature will configure all the other settings.