Top 5 cell phone carriers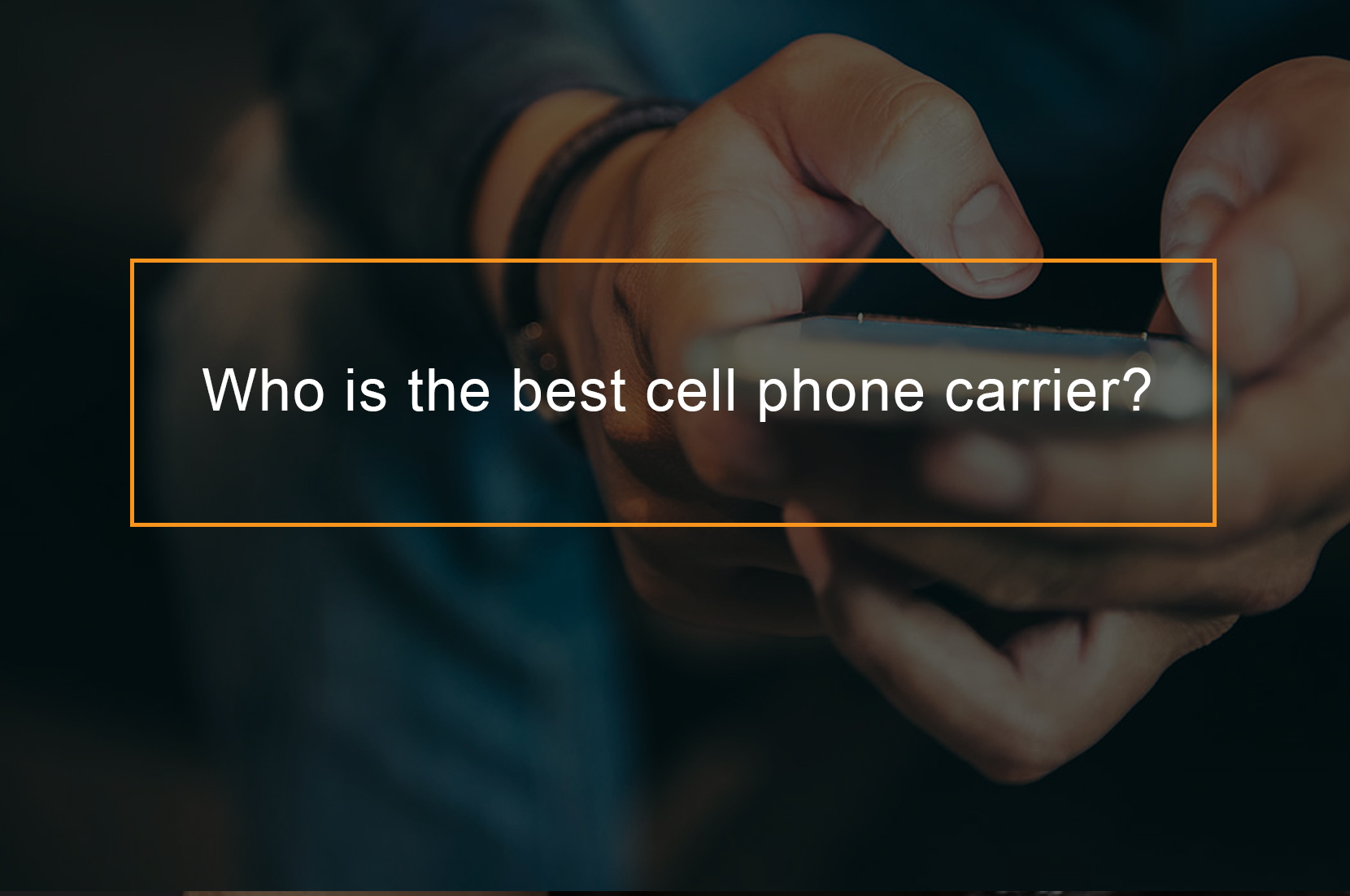 Our pick of the best cell phone carrier is Verizon Wireless. Verizon is known for its strong network coverage, the best actually. It is also very reliable and has very good speeds. The other phone service providers that are on the same level with Verizon are T-Mobile, AT&T, Sprint, and Metro PCS.
All the top phone carriers have a top service that might attract a business or a person. The geographical area is also an important consideration because some phone services have better coverage in specific areas.
Verizon Wireless
In the USA, Verizon is considered the best cell phone carrier. It tops the charts in terms of speed, network coverage, and reliability. 
All these perks come at a price, a high one in fact. Verizon's premium unlimited plan, which is the Get More Unlimited Plan, will leave you short of $90 every month per person. And they do not have any individual budget plan. Still, this high price might be worth it, especially if you live in some areas.
In an effort to reduce its high charges, Verizon introduced cheaper unlimited options. I wouldn't call them budget plans even though they are slightly cheaper and even more confusing. There is a Do More Unlimited Plan and a Play More Unlimited Plan that each costs $80 per month and the Start Unlimited Plan which is $70 per month. All these plans come with unlimited data, text, and talk time within the USA, Canada, and Mexico. Verizon also offers other plans with limited data. 
AT&T Wireless
AT&T is also very popular because it is among the cell phone companies that operate their own cell towers. This, therefore, means you get reliable and strong network coverage. In fact, it is only Verizon that can offer better network coverage than AT&T. And even this is dependant on where you are, at times it might be the best. 
AT&T is a good compromise for Verizon, that is if you desire almost similar coverage but at a slightly lower rate. But this is not to say that AT&T is cheap. It is, however, a convenient plan for the military and veterans. They also offer very good prices when it comes to a family plan. 
Its Unlimited & More plan costs $70 per month while its premium version is $10 more. Other unlimited plans from AT&T include; the AT&T Prepaid $40 Monthly Plan and the AT&T Prepaid $50 Monthly Plan. There are also plans that offer clients with 1GB, 3GB, and 9GB of data. 
T-Mobile
When it comes to speed T-Mobile is on the top of the list. Its high speed can only be compared to Verizon, and at a much cheaper cost, that is impressive. You will, however, end up sacrificing on the network coverage. Some of the rural areas have a poor T-Mobile signal. But if you stay in the suburbs or a city dweller with very few trips to the rural, then T-Mobile will serve you well. 
The premium plan from T-Mobile is the Magenta Plus that will cost you $85 per month. They also have the Magenta plan for $70 per month. Other plans from T-Mobile include the T-Mobile ONE at $50, T-Mobile ONE Plus at $70, the Essentials plan at $60 and the Simply Prepaid with 10GB LTE Data for $40. 
Sprint
Everyone likes a budget option, and in the cell phone carrier services, Sprint is that option. Considering it is among the top four phone service providers, then you are guaranteed decent value for your money. You will, however, notice some of your bars drop when you are in the rural areas.
Sprint has four unlimited plans with the premium plan costing $70 per month and its Kickstart plan costing only $25 per month. The three top plans also have unlimited calling and text to and from the US, Mexico, and Canada. 
Due to its average coverage, you are advised to check your area before choosing Sprint. 
Metro by T-Mobile
As a subsidiary of T-Mobile, Metro enjoys the benefits of the high internet speeds offered by its parent company. Moreover, Metro by T-Mobile is much cheaper and has more options when it comes to plans as compared to the parent T-Mobile. 
Their cheapest plan starts from $30 per month and increases by $10 for each plan in a higher tier. The premium plan from Metro by T-Mobile is the $60 Unlimited plan. With this plan, you get 4G LTE Coverage, 15GB LTE Mobile Hotspot and free Google One and Amazon Prime. This is inclusive of taxes and other regulatory fees. 
---
How to choose a cell phone carrier?
Which phone service best suits you?
We have discussed the five top cell phone service providers. Apart from these that lead the pack, there are numerous other decent service providers. The point is, customers are spoilt for choice. To help you select a phone carrier that best suits your needs, consider the following:
1.

The price of the cell phone plan
The phone carriers have packaged their plans in different ways. The costs of these plans usually depend on the amount or limit of data and the number of lines. A superior phone carrier like Verizon would obviously charge higher because of the better services. So the key question should be, is the price tag worth it? If you do want a better network coverage with faster internet speeds and one that is reliable, then you will be forced to cough out the top dollar. However, if the coverage is not important because you are in the suburbs, or maybe you do not need high speeds, then you could pay less. 
2.

Your area can help you determine the phone carrier to choose
Coverage is an important aspect when it comes to picking a phone service provider. There is no need to get a service provider that does not have a good signal in the places you are. In the United States of America, Verizon is the safe bet. Its network coverage is the best across the country. But, not everyone can afford it. 
If there is a service provider that offers comparable network coverage in your area, but at a lower rate, then it is worth a try. Before you shop for that new plan, you have to find out how well that carrier performs in the region. 
Network coverage should not be your only focus. There are other insights that should be considered, as well. These include call performance, network reliability, and speeds. 
3.

Decide between the big four cell phone companies or the Mobile Virtual Network Operators (MVNO)
The big four or the main cell phone companies in the USA are Verizon Wireless, T-Mobile, AT&T, and Sprint. These are the only ones that operate their own networks. This means they generally have better network coverage, better speeds, and are more reliable. These cell phone service providers also offer extra plans with more features. All these advantages make these cell phone service providers very expensive.
The Mobile Virtual Network Operators (MVNO) on the other hand, are the cheaper alternatives. These piggyback on the services of the big four and use their network infrastructure. MVNOs offer their customers cheaper device options and plans compared to the big boys. Since MVNOs use the infrastructure of one of the main providers, when the network is congested, they become very slow. Priority is given to the direct customers of the big four. MVNOs are usually prepaid services.
Therefore, if you want to enjoy premium services that are more reliable, then you have to pay a premium charge with the big four. You can also go the MVNO way for cheaper services that may be slow and unreliable.