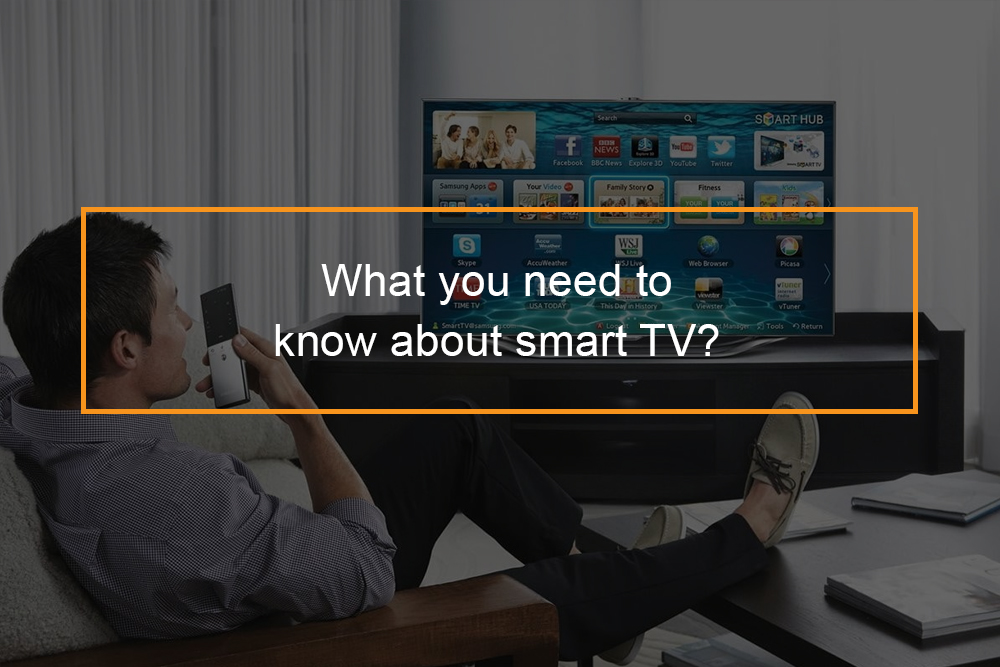 Are you thinking of buying a new TV, but confused between buying a smart TV, which brand or just to get a normal television? You are at the right place, this post will guide you to weigh your various options and compare the features you can get. Without further ado, let us look at the key smart TV topics which will make our objective a success.

---
How does a smart TV work?
Smart TV meaning
A smart television is any TV which you can connect to the internet and operate applications such as streaming services, internet browser, video streaming among other applications. Before smart tv manufacturers started calling them smart TV,  they were previously known as connected TVs.
The best part about smart tvs is that they have added features and more modern. Initially they were costly, but recently they have become affordable as there are more brands hence the smart TV market is competitive. Also budget tvs offer internet accessibility.
How do smart TVs connect to internet?
Generally almost all smart tvs come equipped with both an ethernet port and built-in Wi-Fi, hence you can easily connect from any point in your house. The internet enables you to stream videos and other services on your smart TV.You can optimize your home Wi-Fi for streaming either by adjusting a router placement, tweaking settings or wired connection.
Ensure your Wi-Fi is fast so that you can stream efficiently. In addition, if you have a big house check your Wi-Fi connection so that you can be able to stream videos without any problem from any point in the house. In case your smart tv is not getting strong enough wireless signal get a remedy to fix the problem depending on your internet option.
If you need large internet coverage routers that set up a mesh network, Netgear Orbi and Linksys velop are popular models in the market. Although, the models price is expensive but they are worth the investment.
Will a smart TV work without internet connection?
Yes, you can use your smart TV without an internet connection but only the apps which do not require internet. You can access various websites to stream video without being connected to the internet. 
However, most applications in smart TVs need an internet connection, and also you need to be on the internet to be able to install apps. 
Without an internet connection, you can watch over the air TV, play video games or even watch a Blu-ray Disc or DVD movie. You will also access a few apps such as Plex app even if your internet connection is down. But what makes a smart tv smart is use of internet connection to play various appliances, so without internet connection most of smart features will not be useful.
Apart from streaming services, do smart TVs have other benefits?
Smart TVs have various benefits. Apart from streaming video, with the newest smart TV set, you can access voice assistants to the mix, Google home functionality and Amazon's Alexa.
Voice search enables you to find content from live TV as well as search for everything from weather and stock prices to celebrity gossip. The best part is you can use voice search to order for products such as pizza from the comfort of your home.
In addition, smart tvs features enables you to control home devices such as connected lights and thermostats, Nest camera, doorbell and robot vacuum. With advancement in technology LG and Sony smart tvs are making advances in built-in sound systems.
Do I need roku if I have a smart TV?
If you have a smart TV and you are now wondering if you need a media streamer such as roku, then the question you should ask yourself is-Do I need to add a media streamer to a TV that already has most of the streaming services?
Basically all smart TVs have streaming apps such as Netflix, Amazon instant video among other apps. Roku is nothing but one of the many streaming apps. Basically, the two do the same thing, the only difference is how they do it. A comparison of roku and smart tv should surely help you make an informed decision.
You can watch more content using roku compared to smart TV. Actually with a roku has instant amazon video which you can stream everything, but not all smart TVs have instant amazon video.

Comparing the easiness to operate of smart TV and roku, both streamers are easy to operate.However some smart TVs have decent menus for streaming services making them better than roku.

While roku gets regular updates, smart TVs are only updated during the launch of the year they were manufactured apart from Samsung Evolution kit.

Smart TVs picture quality varies with brand but the TVs definitely have better picture quality compared to roku.

Both roku and smart TV will cost you around $100, but if you want to buy roku and you already have a smart TV  you will be paying for the same apps.
---
What features do smart TVs have?
Features that a smart TV must have
When shopping for a new smart TV, we ask ourselves these questions again and again. What is the best smart TV in the market? How do I know which smart TV to buy? What features must I have? Generally these are just but the same questions only that it depends with your specific needs.
In this section we are going to get across the features you need and those that you may not need.
You need to shop for a smart TV which is equipped with great picture quality
Smart TVs from Samsung, Vizio, LG, Sharp, Sony just to mention a few brands, are best known for great picture quality. To test the picture quality in the store change picture mode to movie or cinema on the smart TVs you are comparing. Remember that light output on your smart TV does not equate picture quality.
Shop for a smart TV with fast user interface feature
One of the most important and must have feature for a smart TV is speed. Nothing can be annoying than waiting for eternity to have your disc's menu to load and finally appear on your TV Screen. Switching from one application to another, or even downloading should be fast, if you do not want to get tired and irritated with your smart TV.
Go for a smart TV with access to both free and paid streaming services feature
You have to make sure that your smart TV has access to the services you are paying for. The most common streaming video services   are Netflix,VUDU and Amazon. But there are many more. If your internet connection is fast, you can watch movies and TV shows by streaming them online. However, you can only watch  if your smart tv has applications which support streaming services.
If 4K UHD streaming is important to you, you need to shop for smart TV compatible with the feature
Having a 4K UHD smart TV  with subscription to UHD services does not automatically provide access to their particular 4K UHD selections.The smart TV you are using has to be compatible with the specific service. To use these services you will need a fast internet connection.  
Look for a smart TV with streaming audio (music) feature
Streaming music, may not be the main reason why you are shopping for smart TV, but you will be amazed at how great the idea is to get tunes to the best speakers in your home. For streaming music not all smart TVs have the app, so check that your television application store has music streaming service available. some of the most popular services, such as Pandora, Spotify, iHeartRadio, and TuneIn.
A smart TV with media player feature enables you to access all the digital videos and photos
It is an excellent idea to look at family photos and videos on a 50 or 60 inch screen instead of a small computer or even worse smartphone.Media player will enable you to access videos and photos which are attached on storage device or computer on your home network. With more modern media players, and servers, you will be able to organize , categorize and convert your content.
Shop for a smart TV which gives you suggestions for streaming
Although, some of the suggestions can be creepy it is important to shop for a smart TV with recommendation engine feature, as the engine can offer you useful suggestions especially when the specific movie or TV show you want is not available for streaming.
You need to shop for a smart TV with a built in universal search engine feature
Finding specifically what you want, may it be a movie, actor, music whatever, can be hard on the internet due to the many choices online streaming services offer. Searching for what you want therefore becomes time consuming. To avoid this shop for a television with widest search capabilities.
If you want a real smart TV, shop for one which has transfer smartphone content to smart TV feature
Go for a smart TV which enables you to send content from your smartphone to your television. Depending on the company, the ability to send content to smart TV from smartphone or tablet is known differently-flinging, casting, swipe and share, second screen experience-whichever this ability is valuable especially to family and friends.
Why not get a smart TV which has games feature?
Some smart TVs have game applications where you can play games such as Angry Birds and Solitaire. Even better the newest smart TVs can access the PlayStation now game streaming service. For this you can use Sony Dualshock 3 or Dualshock 4 controller.
---
If I have a smart TV, which apps will I use?
With smart TV apps you will be able to access a wide selection of videos, sports, entertainment, education, lifestyle and gossip. Below are the most popular apps that smart TV users are enjoying.
Watch videos and discover more on YouTube via your smart TV

You can watch television shows, movies, and original programming by streaming on Netflix app on smart TV

Enjoy movies and shows recommended for you as well as browse titles on Amazon video Smart TV application

Browse your favourite playlist, albums and track and listen to your favourite music for free on Spotify app in your Smart TV

You can watch movies and your favourite TV shows on Google play movies

Smart TV allows you to enjoy Facebook videos, videos from your friends as well as videos recommended for you and on big screen using Facebook app.
---
What is the difference between a smart TV and digital TV?
The Difference Between a Digital TV and a Smart TV feature
Time is changing and so are things. For instance, the last time you went shopping for  TV, you were possibly shopping for a flat screen and just any digital TV. But today due to widespread of internet connection smart TV have become common in almost all homes.
And if you are wondering what is the difference between the two, check the pointers below.
For a smart TV you can access the internet via Wi-Fi while for digital TV you cannot.

Smart TV have applications built in which gives you access to content on the internet, without the need of any additional equipment but digital TV needs additional equipment to access stream services.

Some smart TVs could be touchscreen but digital TVs  do not have touch screen

While digital TV functionality is just basic TV, smart TV functionality is hybrid-between TV and computer.

Smart TV comes with an inbuilt  web browser which lacks in digital TV. 

For a smart TV it must be connected to Wi-Fi to be able to run its features but for digital TV one does not need an internet connection to run its feature.